Action That Must Be Taken by Each Water District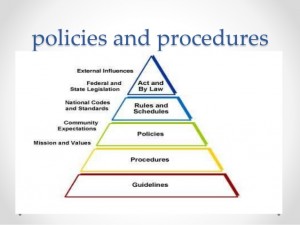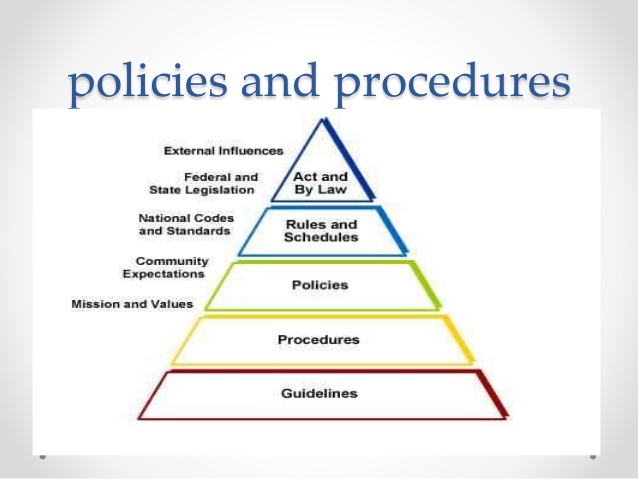 We've been getting a lot of questions from people about HOW we can prevent our water from being fluoridated. The following needs to be done: read the information below, and take action!  Water districts and water operators, be sure to follow the procedures mentioned below before you accept a bid or product from the supplier.
Standard procedure that must be taken on every water fluoridation supply bid:
Attention Water Districts/ Water Operators: the following must be included in every bid for the fluoride product, and the supplier must comply and accept the terms of this bid prior to any fluoride bid being accepted or rejected:
The toxicological report of the fluoride product to be provided
A listing of contaminants in the fluoride product to be provided
Proof that their fluoride product to be provided is safe for all water consumers, infants to seniors
The fluoride supplier must pay for the cost of an on-site chemical analysis which must be performed by an independent party. The on-site analysis must match the "Certificate of Analysis" that is supplied with the fluoride product shipped to site.
Every fluoride shipment must include a "Certificate of Analysis"  with each and every fluoride shipment to the water district facilities. (At present, this certificate is NOT provided).
Water Districts/Water Operators:  If any of the above four items cannot be followed by the supplier, you must refuse to accept their fluoride product!
Note: Carroll Boone Water District – before you accepted this Prayon bid for your fluoride product, did you include your items of concern in your original bid? If these items of concern were part of the bid process, you would not be fluoridating your water today.
Our water districts have a moral and legal obligation to make sure that the water supplied to customers is safe for all customers of all ages.
Arkansas Public Water System Compliance Summary
The document in the above link is intended to be a summary of the responsibilities of community public water systems in complying with: the "Arkansas Rules & Regulations Pertaining to Public Water Systems" (See Appendix A); the "National Primary Drinking Water Regulations"; the "National Primary and Secondary Drinking Water Standards" (See Appendix B); the "Water Operator Licensing Law" ; and the "Rules and Regulations Pertaining to Water Operator Licensing"  as administered by the Arkansas Department of Health ; Engineering Section's Public Water System Supervision Program . It does not include all details necessary to insure compliance, but advises the operator of the primary  areas of responsibility and refers the operator to the appropriate location for the regulatory citation, as well as the location of any additional information.
Please Note: The Arkansas Department of Health needs to update this documentation to show the new  fluoride concentration to be a single value of  .7mg/l instead of a range of 0.6 to 1.2mg/l. The .7mg/l is the new federal fluoride concentration.  Why do you think the federal fluoride concentration level was lowered when everyone from the dental/health community says fluoride is safe?
Secure Arkansas just recently sent out an FOIA to the Arkansas Department of Health asking for the document that was sent out to the Water Districts lowering the fluoride level from a range of .7mg/l to 1/2mg/l to a single value of 7mg/l. So far we have received no comment from the Arkansas Department of Health.
=========================
Here's a quick little history lesson on how public opinion was manipulated by the father of spin regarding water fluoridation — leading to tragic results.  It was by Edward Bernays, the same man who claimed that cigarettes were safe!
The first thing you should know is that the fluoride they put in our drinking water is not a pharmaceutical grade additive. It is not pure sodium fluoride. It is hydrofluosilicic acid and contains other contaminants that are not measured.  It is an industrial toxic waste byproduct that otherwise would have to be disposed of in a safe manner to protect the environment.  In fact, the product comes to the water treatment plants in a sack marked "DANGER – POISON" with two skull and crossbones.  See a picture on our July 12 posting.  It is very toxic and dangerous for the water operators to handle.
Edward Bernays was also the PR man that created marketing campaigns for tobacco companies using the doctors and dentist endorsements. This is the same method they are using today to say fluoride is safe when we all know it is a poison. It is time to wake up and realize that the Arkansas Department of Health is trying to sell you an intentional falsehood that fluoride is safe, when we all know that fluoride is a poisonous toxic waste byproduct.
Click here to see the Public Relations Campaigns of Edward Bernays.
Convincing the general public that we need to add fluoride to our water supply was one of the most sophisticated cons of all time. It created a multi-billion dollar industry and enabled manufacturers to sell this worthless toxic byproduct of aluminum to local municipalities for a profit.
Manufacturers of sodium fluoride manipulated their data to create the illusion that sodium fluoride is not toxic. They then used this data to convince political leaders to allow them to add sodium fluoride into consumer products, pesticides and drinking water.
The term "fluoride" is a cover-up name for many of the toxic chemicals that make up fluoride, including lead, arsenic, aluminum, cadmium, fluorosilicic acid and even radioactive materials. The pure form of sodium fluoride is so toxic that by just consuming a small volume of it could kill you. This is why fluoridated toothpastes have warning labels on them and fluoride-free toothpastes do not.
Fluoride Toxic Chemical Spill
See this news report about a HazMat situation: Toxic Fluoride Spill Eats Holes in Concrete – WQAD News 8 Rock Island, Illinois. The reporter is Kristy Mergenthal. This is a mainstream news story about a fluoride spill at a Rock Island, Illinois water treatment plant where the fluoride was actually EATING HOLES in the concrete!
Attention Arkansas legislators and legislators in other states: Please watch this news report below and call this senator for information about his campaign to block fluoride in Tennessee! Senator Joey Hensley, MD can be emailed at: [email protected]gov
Click and watch:  Fluoride Poisoning – WSMV TV 4 Nashville (6 min)
Fluoride in the water supply is poison.  Joey Hensley MD, a Senator from Tennessee, has asked every water system in the state to stop fluoridating the water!  The Senator's letter was provided to Secure Arkansas at our request. (Thank you so much, Senator Hensley!)  The letter was written when he was a Tennessee State Representative; now he's a Senator.
We've mentioned before that fluoride is a drug.  As you heard in the WSMV TV video, it's "medication added to your water without your permission" – so we're being forcibly medicated!  Doesn't this require informed consent?
Need for Informed Consent
All doctors should know, that they cannot force a person to take medicine without that patient's informed consent. Doctors must tell their patients the pros and cons of any medicine prescribed and warn of any possible side effects. After the patient is informed, it is the patient—and only the patient—who must make the final decision as to whether to take the drug or not.
This is what the American Medical Association (AMA) has to say about informed consent:
Informed consent is more than simply getting a patient to sign a written consent form. It is a process of communication between a patient and physician that results in the patient's authorization or agreement to undergo a specific medical intervention
In an upcoming article we will be covering:
As always, you can find our email articles posted on our website: SecureArkansas.com .  The Search box is a handy tool.
Securing the blessings of liberty,
Secure Arkansas
securetherepublic.com/arkansas
[email protected]
Share This Article