Ark. Legislators: VOTE NO on Tort Control SJR8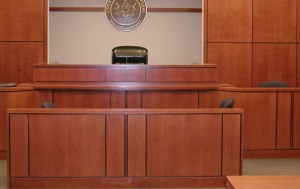 *** Legislators, Vote NO on SJR 8 ! ***
Tort Reform (which should actually be called "tort control") legislation makes it much more difficult to hold corporations accountable for causing injury and death. It reduces the damages payable to the actual victims and restricts people's access to the court system in favor of corporations. Senate Joint Resolution 8 IS tort reform (tort control) legislation, and it must be voted down!
SJR 8 will be coming up for a vote in the House Committee on State Agencies and Governmental Affairs on Wednesday, February 22, 2017 at 10:00 am in Room 151 of the Arkansas State Capitol. Vote NO on SJR 8 !
The two ALEC Legislative sponsors of the Un-Constitutional ALEC Legislation SJR 8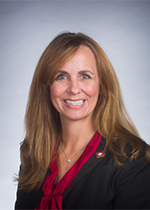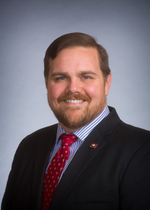 Sen. Missy Irvin Rep. Bob Ballinger
Mountain View, AR Hindsville, AR
870-269-2703 479-443-3700
As we mentioned above, Tort Reform (tort control) legislation makes it much more difficult to hold corporations accountable for causing injury and death. American Legislative Exchange Council (ALEC) is behind most of this tort reform (tort control) legislation. Our ALEC legislators have sold us out in favor of the ALEC Corporations. Click here to see the two (2) sponsors and sixty six (66) co-sponsors that are on this Un-Constitutional tort reform (tort control) legislation SJR 8. Fifteen (15) Senators and fifty three (53) Representatives are sponsoring this monstrosity. SJR 8 has passed in the Arkansas Senate with 21 Yeas, 10 Nays and 3 Non-Voting. SJR 8 must be blocked in the House. Click here to see the Senators who don't want you to have justices in the courts. ALEC even has a State Legislator's Guide: "Tort Reform Boot Camp" that guides the legislator on making their case against the people.
Tort reform (tort control) is high on the corporate agenda. The sponsors of tort reform (tort control) say that their goal is to restore balance in the civil justice system, to end "frivolous lawsuits" and excesses of "trial lawyers". But SJR 8 is NOT about frivolous lawsuits because frivolous lawsuits are NOT the problem here! This has been spun to the legislators via American Legislative Exchange Council (ALEC) corporations, the American Tort Reform Association, and other NGO's. All this talk about "those evil greedy trial lawyers" is nothing but a smokescreen, folks! What the tort reformers (controllers)really want to do is to eliminate the risk of being held liable and punished by a civil jury.
SJR 8 is simply about 2 things involving whatever increases a corporation's bottom line by:
Restructuring power at the legislature
Capping damages
This is a travesty for all families in Arkansas, including your own family. If the legislature imposes damage caps, it removes the power of the jury!
Why has this entire 2017 session been about restructuring power, anyway?
Attention Legislators: Don't kill off the jury system! Killing off the jury with so-called tort reform (tort control) makes the corporations the only winner! If we trust our Arkansas jury system to impose the death penalty, then shouldn't we trust them to award non-economic damages, too? Arkansas juries are capable of accessing the proper amounts awarded to victims. One most drastic provisions of the bill limits "non-economic" damages to $250,000. Here's an example: could you tell a mother that the injuries sustained by her loved one are ONLY worth $250,000?
Ask yourself: WHY does this legislature want to take that jury power away from the people? Tort reform (tort control) will kill the jury system, and the plaintiff will not get justice in court. This is the redistribution of wealth from the victims to the person causing damages (tort). The legal rights of ordinary people are being denied! Read this previous Secure Arkansas article for more information, and be sure to read it to the end — the section about paraplegic Amanda and her injuries is very eye-opening.
You need to consider the tort system from the perspective of a plaintiff's (a person who brings a case against another in court) lawyer. The plaintiff's lawyer only gets paid if he wins, and then he receives a percentage of the jury award. This is what is called a contingency fee. The lawyer invests a great amount of time into the case and usually advances the funds to pay experts. This can quickly run into a very large sums of money! If the case is lost, the lawyer gets nothing. If gains are reduced, you reduce the willingness of plaintiff's chance of getting a good lawyer and taking the big risks. When Tort Reform (tort control) puts caps on the amount of money that a jury is allowed to award to victims, it will be difficult for the plaintiff to be able to secure a lawyer. This is not about frivolous cases because good lawyers don't take frivolous cases — because they are usually not winnable.
Here's something to ponder: a murderer may be given the death penalty in a criminal court. Following that example, we believe that a corporation that commits the tort whose actions kill many people should risk the same penalty: bankruptcy (ie. corporate death).
Arkansas' tort law should address a person's right to be lawfully, justly, and fully compensated for any person's injuries or the death of a family member, caused by the wrongful conduct of another person. When a person negligently or intentionally injures or kills another person, if the parties can't agree to settle the case between themselves out of court, then the injured victim or the victim's survivors have the right to have their case heard in an open trial in a court of law before a fair and impartial jury of 12 unbiased members in the area.
Tort Reform (tort control) and SJR 8 would give more power to the Legislators — like they need that!
This is like jury tampering!
SJR 8 eliminates separation of powers! It changes the power of the General Assembly and the Supreme Court as stated in the bill!
This insidious piece of legislation will give the legislature the ability to write rules that apply to the Supreme Court and all courts in Arkansas! Corporate lobbyists like ALEC, Non-Governmental Organizations (NGO's), and other special interest groups will be writing the rules for our Arkansas courts, just like most of Arkansas' legislation (including SJR 8) was written out-of-state from ALEC! Members of our elected Supreme Court have consistently come out against this proposal. It's like the Supreme Court writing rules for the Legislature. We need to retain our separation of powers! But SJR 8 would take that away and restructure power!
Question for the Legislators: Do you really want to usurp this judicial power?
SJR 8 also affects the rules of practice, pleading, and procedure.
SJR 8 involves:
the rules that apply to Judges
the rules that apply in the District Courts
the rules that apply in all civil cases
the rules that apply to appeals in all civil cases
the rules that apply in all criminal cases
the rules that apply to appeals in all criminal cases
the rules concerning the unauthorized practice of law
the rules that apply to attorneys
the rules of evidence that apply in all cases
Attention, everyone! If this bill passes, then we will need to elect members for the Arkansas legislative body that specialize in law and have law degrees! After all, if the General Assembly is going to write all the rules for all the courts and everything concerning the courts, then they had better have a thorough understanding of law! Right?
Legislators, one more question: Now we ask you, do all of you have a law degree? Can you, the elected legislator, write the law for all of the courts? Are you capable? Or will it have to be done by out-of-state NGO's and corporations, and then you carry THEIR talking points to the legislative body? How nice. (Sarcasm intended.)
SJR 8 is just another piece of legislation involved in the centralization of power (moving the power away from the people and putting it into the hands of a few). Our Constitution of the State of Arkansas 1874 is being whittled away by the legislators that are supposedly be protecting the Constitution. Our state constitution has provisions that prohibit the limitation of damage awards.
Here is what the Arkansas legislators are attempting to change:
Constitution of the State of Arkansas 1874
Article 1, Section § 7.
7. Jury trial — Right to — Waiver — Civil cases — Nine jurors agreeing.
The right of trial by jury shall remain inviolate, and shall extend to all cases at law, without regard to the amount in controversy; but a jury trial may be waived by the parties in all cases in the manner prescribed by law; and in all jury trials in civil cases, where as many as nine of the jurors agree upon a verdict, the verdict so agreed upon shall be returned as the verdict of such jury, provided, however, that where a verdict is returned by less than twelve jurors all the jurors consenting to such verdict shall sign the same.
The question we must ask is: why are our legislators going against the Constitution?
Legislators, do you remember the "Oath of Office" you swore to uphold ?
Constitution of the State of Arkansas 1874, Article 19, Section § 20:
20. Oath of office.
Senators and Representatives, and all judicial and executive, State and county officers, and all other officers, both civil and military, before entering on the duties of their respective offices, shall take and subscribe to the following oath of affirmation: "I, _________ , do solemnly swear (or affirm) that I will support the Constitution of the United States and the Constitution of the State of Arkansas, and that I will faithfully discharge the duties of the office of _________ , upon which I am now about to enter."
Legislators: VOTE NO on SJR 8 to overturn this bad legislation so we can protect our constitutional freedoms and our individual rights!
IMMEDIATE ACTION for our readers: PLEASE copy/paste the email addresses below, and send an email to these Senators on the telling them respectfully that you want them to VOTE NO on SJR 8 because it's too restrictive on damages and it restructures power at the legislature. Please CALL them, also, and tell them to VOTE NO on SJR 8. Their contact information is below the list of emails. It comes up in committee on Weds, Feb. 22, 2017 at 10:00 am, so time is short!
| Title | Name | Phone | Email | District |
| --- | --- | --- | --- | --- |
| Representative | Bob Ballinger, Chair | 479-443-3700 | | 97 |
| Representative | Jack Ladyman, Vice Chair | 870-340-7499 | | 59 |
| Representative | Andy Davis | 501-837-5109 | | 31 |
| Representative | Jim Dotson | 479-222-1234 | | 93 |
| Representative | Charlotte V. Douglas | 479-430-0170 | | 75 |
| Representative | Trevor Drown | 479-857-2498 | | 68 |
| Representative | Jon S. Eubanks | 479-438-0533 | | 74 |
| Representative | Kenneth B. Ferguson | 870-413-8942 | | 16 |
| Representative | Justin Gonzales | 870-245-6365 | | 19 |
| Representative | Michelle Gray | 870-291-2515 | | 62 |
| Representative | Kim Hammer | 501-840-3841 | | 28 |
| Representative | Kim Hendren | 479-790-5600 | | 92 |
| Representative | Douglas House | 501-590-1055 | | 40 |
| Representative | Josh Miller | 501-365-3599 | | 66 |
| Representative | Warwick Sabin | 501-372-4550 | | 33 |
| Representative | Brandt Smith | 870-351-7459 | | 58 |
| Representative | James Sturch | 870-612-7589 | | 63 |
| Representative | Dwight Tosh | 870-926-0423 | | 52 |
| Representative | Jeff Wardlaw | 870-226-9501 | | 8 |
| Representative | Richard Womack | 870-403-6287 | | 18 |
Stay tuned!
Your friends and family may also sign up to receive our Action Alerts by clicking here.
As always, you can find our email articles posted on our website: SecureArkansas.com. The Search box is a handy tool. For more information about a topic, just type it into the Search box on our website, and click Enter!
And remember: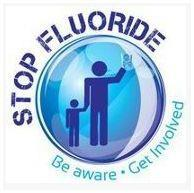 Securing the blessings of liberty,
Secure Arkansas
securetherepublic.com/arkansas
[email protected]
Share This Article