Lobbyists, Legislators, and 501c3 Corporations on the Take and Can't be Trusted!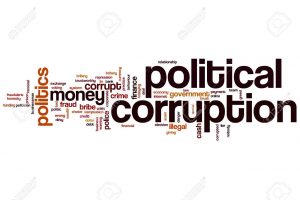 The following are the politicians, lobbyists, and public officials involved in the governmental corruption in Arkansas so far:
Former Representative Micah Neal (R) – pled guilty to taking kickbacks for directing the award of the GIF grants
Former Senator Jon Woods (R) – convicted on 15 of 17 charges involving the GIF grants
Senator Jake Files (R) – resigned after he pled guilty to bank, wire fraud, and money laundering
Former Representative Eddie Cooper (D) and lobbyist – pled guilty with others in a scheme to embezzle more than $4 million from Preferred Family Healthcare. Note: All healthcares in Arkansas are inefficient and need to be investigated.
Jefferson County Judge and former Senator Hank Wilkins (D) – recently admitted to taking $100,000 in bribes. Wilkins resigned as county judge of Jefferson County, and bribes to Wilkins are alleged to have come from lobbyist Rusty Cranford.
Former Representative Steve Jones (D) and state employee of the Department of Human Services –  also found guilty of taking bribes from Ted Suhl, who operated a behavioral health company.
Former West Memphis City Councilman Phillip Carter and Crittenden County Juvenile Probation Office – also convicted of the scheme with Steve Jones and Ted Suhl.
Former Judge Mike Maggio was convicted of taking bribes to lower an award against an Morton's nursing home from $5.2 million to $1 million.
Lobbyist Rust Cranford has been charged with a multi-state bribery scheme on behalf of his health care company, Preferred Family Healthcare, Inc.  Cranford has been mentioned regarding the Arkansas grant money bribery scheme. He is also accused of attempting to hire a hit man to kill a witness in New Jersey.
Ted Suhl who operated a behavioral health company was convicted of fraud and bribing Steve Jones.
Ex Department of Human Service employee are among three people indicted of federal charges of conspiring to steal money from a government program that provides summer meals to children. Feeding Program Fraud Ring Sees First Defendant Sentenced, Jordan Receives More Than 5 Years Prison  Charged with conspiring to steal federal dollars intended to feed hungry children in Arkansas.Mills and Waits stole more than $4 million from U.S. Department of Agriculture feeding programs administered in Arkansas through the Arkansas Department of Human Services. Co-conspirators Tonique Hatton and Gladys Waits, Anthony Waits' estranged wife, worked at DHS and aided Mills in the deception, according to the release. Both entered guilty pleas previously in connection with the scheme. Click here for another article from the Department of Justice.
Sadly, a lot of corruption in Arkansas politics has occurrred over the years, and it needs to be cleaned up! It's our responsibility to hold our elected public officials accountable for their behavior.
Representative Bob Ballinger from Berryville was attempting to water down the effectiveness of the Freedom of Information (FOIA) process during the last 2017 legislative session and was behind a lot of other bad bills too. The public needs the ability to require incite into certain documents or we will remain in darkness. It is the opinion of Secure Arkansas that Ballinger is part of the "click" that was caught up in the bribes, fraud, money laundering and other types of corruption that is yet to be revealed. If you don't believe how much of a battle in was to keep our Sunshine Law (FOIA) in place this last legislative session where there could be transparency, then talk to the press! It was Rep. Ballinger that was the sponsor of the dubious amendments to SB373,  but thankfully SB 373 did not pass.
Numerous ethics violations have occurred in the past in which the funneling of money has occurred in the Arkansas Legislature. All of these have had the appearances of bribe.
Here is Article 5 section 35 of the Arkansas State Constitution regarding bribes:
"Article 5 section 35. Bribery of member of General Assembly or state officer.

Any person who shall, directly or indirectly, offer, give, or promise any money, or thing of value, testimonial, privilege or personal advantage to any executive or judicial officer, or member of the General Assembly; and any such executive or judicial officer, or member of the General Assembly, who shall receive or consent to receive any such consideration, either directly or indirectly, to influence his action in the performance or non-performance of his public or official duty, shall be guilty of a felony, and be punished accordingly."
Secure Arkansas wants to know: why hasn't Governor Asa Hutchinson put together a plan to handle all of the massive corruption within the Arkansas Government? It isn't only the General Improvement Fund Grants (GIF) that have been misused, but Secure Arkansas would like to point out many other areas where corruption runs wild in Arkansas politics and have abused. All you need to do is look at the Legislators' Campaign Contributions to see who is contributing to which legislator.
We are hearing rumors that there will be a $25 credit to offset the $18 trash tax regarding NABORS Landfill in the six affected counties in Northern Arkansas that are being assessed the illegal $18 trash tax/"service fee". From where may this rumor may be coming? In 2019, the Governor will be asking lawmakers to increase the state's homestead tax credit from $350 to $375. (There is no legislation at present to cover this increase of the homestead tax credit from $350 to $375). This appears to be an election year gimmick to sway the voter to the governor's side, but he will have to do better than this. The Bondholders of the $12. 3 Million dollar junk bonds CANNOT be protected and bailed out. See previous Secure Arkansas article for the details. The legislators MUST correct the legislation so that taxpayers are not penalized because of a bad investment by the bondholders. Legislation MUST also be put in place so that ALL increases of fees or taxes by a District MUST be approved by the voters.
It may be time to replace Arkansas Governor Hutchinson! Don't forget to vote in the May 22 Primary Election this Tuesday.
Arkansas State Representative Bob Ballinger is challenging Incumbent Senator Bryan King in Senate District 5. Ballinger is one of the key players in the transferring of almost $600,000 of General Improvement Funds (Arkansas Taxpayers money) to Ecclesia College. Ballinger has no business in public office. Bob Ballinger is a candidate that can't be trusted.  Supporting information why Ballinger should not be elected is provided below.
Bryan King on the Importance of Arkansas FOIA  (16:05 minute YouTube interview between Senator Bryan King and Paul Harrell. ) Please click on the above link for the interview. You don't want to miss the interview.
Carroll County News
Tuesday, May 8, 2018
By Scott Loftis – Carroll County News
Just Say No to Ballinger
Bob Ballinger has no business in public office. I will vote against Bob Ballinger because of his incestuous association with Ecclesia College.
The issue is that Ballinger has worked for Ecclesia as an attorney, and he has directed GIF funds to Ecclesia as a legislator. Among the work that Ballinger has done for Ecclesia is title work on a parcel of land in Springdale that the college purchased in 2013. The 23.2-acre tract had an appraised value of $204,600 in 2016 — three years after Ecclesia paid $675,000 for it. Perhaps there's a reasonable explanation for why the college paid so much for the land, but we haven't heard it. Ecclesia isn't talking, and neither is Ballinger.
Ballinger has done private business with Ecclesia while also directing public money to the school is a clear conflict of interest.
Ballinger pushed for the passage of a bill that would have severely damaged the state's Freedom of Information Act
Bob Ballinger — a candidate we just can't trust
Carroll County News
Tuesday, May 4, 2018
By Scott Loftis – Carroll County News
Recording contradicts Ballinger on failed FOI bill (Secure Arkansas' note: Secure Arkansas supports the Arkansas FOIA. SB373 would have weakened FOIA requests.)
Madison County Record owner Ellen Kreth addressed the audience during a segment set aside for questions during the April 19 debate, saying the press association was "always opposed" to SB 373, and that it "truly would have gutted information we could have gotten to you as our readers."
The bill (SB373) would have made communications between colleges and universities and the attorneys representing them exempt from the FOIA in cases where they previously had not been.
SB 373, and Ballinger's role in promoting the bill, were discussed at length in a March 12, 2017, story in the Arkansas Democrat-Gazette. That story reported that "the University of Arkansas and Arkansas State University systems are helping state Rep. Bob Ballinger write an amendment to the Arkansas Freedom of Information Act that legal experts say isn't needed and would cripple citizens' access to public records."
Ballinger, who is an attorney, has done legal work for Ecclesia College in Springdale — the same college involved in the corruption trial of former state senator Jon Woods. Woods is accused of directing state money in the form of General Improvement Fund grants to Ecclesia in exchange for kickbacks. Oren Paris III, who had served as Ecclesia's president since 1997, pleaded guilty in connection with the scandal in April and resigned his position, approximately a week after Ballinger told the Madison County Record in Huntsville that Paris was innocent. Paris is represented by Ballinger's law partner, Travis Story of Fayetteville.
Rep. Bob Ballinger faces home foreclosure for fifth time. Why is this man still in office? If Ballinger can't manage his home finances, how can he be trusted to handle taxpayers' money?( Secure Arkansas note: What could be wrong here? He's an attorney.)
Inside Fort Smith  
by Dennis W. McCaslin
McCutchen to file another amendment to complaint in Parsons-Ecclesia
Here are some snippets from above article showing that Arkansas State Representative Bob Ballinger was a key player in the transferring of almost $600,00 General Improvement Funds (GIF) grants, (State Funds), to Ecclesia College:
The amended complaint alleges that the application for such funding was fraudulent because it did not reveal the true intended use of the money since much of the money was intended to be paid as a "kickback" to both Neal and Woods. Secure Arkansas' note: Both Representative Neal and Senator Woods have been charged and pled guilty and are now awaiting sentencing.
In the motion, McCutchen alleges that State Representative Bob Ballinger, an attorney practicing law in Travis Story's law firm, was a sponsor of two separate grants given to Ecclesia, Inc., that are alleged to be fraudulent and violate the Arkansas Constitution.
The motion alleges that Ballinger and other state senators and representatives who were joint applicants for the funds given to Ecclesia and that each was a necessary witness about whether they knew that the applications were fraudulent and that the funds were going to a church, even though the applications indicate that the grant monies were being requested for a college.
Between 2013 and March of 2015, the following lawmakers sent GIF money to Ecclesia College:
Sen. Bart Hester (R-Cave Springs) sent $60,000
Sen. Cecile Bledsoe (R-Rogers) $60,000
former state Rep. Randy Alexander (R-Rogers) $26,500
Rep. Stephen Meeks (R-Greenbrier) sent $25,000
Rep. Charlie Collins (R-Fayetteville) sent $14,000
Rep. Jim Dotson (R-Bentonville) sent $13,500
Rep. Bob Ballinger sent (R-Hindsville) $8,500 and
Rep. Debra Hobbs (R-Rogers) sent $10,000
Senate President Pro Tem. Michael Lamoureux (R-Russellville), sent $100,000. Remember that Lamoureux, was Governor Hutchinson's chief of staff until Mayof 2016, is now a lobbyist, and has likewise not been charged with a crime.
Why aren't any of the above Senators and Representatives being charged under Article 5, Section 35 of the Arkansas Constitution listed above? All of the above appear to have conspired together to provide GIF money to Ecclesia College.
The Madison County Record – May 2, 2018
The Muddied Waters of Ecclesia College, GIF and Rep. Bob Balllinger
While Rep. Ballinger is not suspected of receiving kickback funds for his direction of GIF funds to the college, he has performed work for the college in the years since he directed funds to it. The law firm for which Ballinger currently works represented Mr. Paris in his indictment, and Rep. Ballinger performed the closing title work on the purchase of the land Ecclesia bought. That land was sold to Ecclessia for around $675,000, despite being valued at around $200,000.
Last year, Rep. Ballinger supported SB373, which would provide exemptions to certain private entities – such as Ecclesia College – from having to disclose financial dealings to the public, despite receiving taxpayer funds.
At the April 19 debate, Rep. Ballinger falsely stated that the Arkansas Press Association did not oppose the legislation. Record Publisher Ellen Kreth, a sitting member on the Press Association's board, pointed out to Rep. Ballinger and the audience that the press association was very vocal in its opposition to the legislation. Despite having the truth pointed out to him, Rep. Ballinger again double-downed on his claim that the Press Association did not oppose the legislation at a debate last Friday in Alma. Note: The Record has obtained video footage of Rep. Ballinger recognizing APA opposition to SB373 during a committee hearing last year.
Corruption is running rampant in Arkansas which has involved Arkansas Legislators, Arkansas lobbyists, private consultants, and 501c3 organizations. Much of the Financial Fraud investigations and criminal charges being filed were conducted by the United States Attorneys' Office – Western District of Arkansas and the United States Attorneys' Office – Western District of Missouri.
Secure Arkansas has addressed Corrupt Lobbyists and Politicians in the past. Click here to read the past article.
Much of the ongoing corruption in Arkansas involves the General Improvement Funds (GIF) and Appropriations to 501c3 organizations, and much of that corruption could never have happened without the involvement of the lobbyist, consultants, and the non-profit 501c3 organizations. The lobbyists dump large sums of money into the politicians' campaign funds in an attempt to influence their vote.
To learn how the Federal Justice system works, go to Justice 101.
Not all United States Attorneys' Offices have the sam makeup. You need to check the United States Attorneys' Office you are working with at the time. Visit the Find Your United States Attorney page to find a phone number for your local district office in your area.
The United States Attorneys Office – Western District of Arkansas
The United States Attorneys Office – Western District of Arkansas is made up several Divisions. They are the Administrative Division, the Civil Division, and the Criminal Division.
The Criminal Division is responsible for prosecuting a variety of cases in the areas of fraud, public integrity, public safety, and general crimes. Fraud prosecutions include mail and wire fraud, healthcare fraud, bank fraud, and federal program fraud.
The Criminal Division is conducting ongoing investigations concerning fraud, bribery, and corruption involving Arkansas lobbyists, Arkansas legislators, private consultants, and non-profit 501c3 organizations.
Former state Sen. Jon Woods found guilty in federal corruption case
The jury also heard evidence and testimony about another alleged kickback scheme, this one involving corporate entities associated with Preferred Family Healthcare, a Missouri-based nonprofit with a large footprint in the state's health care system, which has received (and continues to receive) tens of millions of dollars from the state in Medicaid contracts, general revenue funding, and GIF largess.
From the above article, Secure Arkansas researched Preferred Family Healthcare. In their 2015 IRS 990 Filing of Preferred Family Healthcare, they list CRANFORD COALITION, 1610 W 3RD STREET LITTLE ROCK,AR 72201 as an Independent Contractor with a compensation of $547,750. Preferred Family Healthcare has 47 locations in Arkansas.
Researching Cranford Coalition, Secure Arkansas came across an article from the United States Attorney's Office Western District of Missouri entitled:
"Former Charity Executive, Arkansas Lobbyist Indicted for $1 Million Bribery Scheme"
Cranford was both a lobbyist and an employee of Preferred Family Healthcare, Inc. (formerly known as Alternative Opportunities, Inc.), a nonprofit corporation headquartered in Springfield. Cranford served as an executive for the charity's operations in the state of Arkansas. Cranford also operated two lobbying firms, the Cranford Coalition and the Capital Hill Coalition.
The indictment alleges that Cranford and co-conspirator Eddie Wayne Cooper, 51, of Melbourne, Arkansas, received $264,000 in secret kickback payments from co-conspirator Donald Andrew Jones, also known as "D.A." Jones, of Willingboro, New Jersey, who was paid nearly $1 million by the charity in a bribery scheme that lasted almost six years, from February 2011 until January 2017.
Cooper, a former state representative in Arkansas from 2006 through January 2011, worked for The Cranford Coalition as a lobbyist and held a full-time position as regional director for Preferred Family Healthcare. Jones was a Philadelphia, Pennsylvania-based political operative who owned and operated the firm, D.A. Jones & Associates, which purported to provide political and advocacy services, including consulting, analysis, and public relations. Neither Cooper nor Jones are charged in the indictment with Cranford; they each have pleaded guilty in separate cases.
Cranford allegedly recommended to the charity's chief financial officer, chief operating officer and chief executive officer to enter into a contractual arrangement with Jones for lobbying and advocacy services. Cranford influenced the charity in its award of the contract, the indictment says, then demanded payments to himself and Cooper of a portion of the funds Jones obtained from the charity in exchange for Cranford's influence on Jones's behalf.
Arkansas Secretary of State Registered Lobbyist Report as of 7/25/2017
155.  FHF Enterprises, LLC Lobbyist listed under the Arkansas Secretary of State has listed one of their Client as "The Cranford Coalition, Inc
The Fraud & Corruption Unit focuses on the types of complex fraud, corruption, and financial crimes that the federal government is uniquely qualified to handle. These include cases of public corruption, economic crimes (such as mortgage fraud, securities fraud, health care fraud and other types of financial fraud, identity theft, counterfeiting, defrauding federal programs, and others), environmental crimes, civil rights violations and immigration violations. The Unit's responsibilities also include the investigation and prosecution of organized crime, with a focus on "criminal enterprises," that is, criminal groups that reflect the type of structure, range and continuity consistent with "organized crime."

To contact the Fraud and Corruption Unit, call 1-800-733-6558, or locally in Kansas City call 816-426-3122.
Former Arkansas Legislator, Charity Executives Identified as Co-Conspirators
SPRINGFIELD, Mo. – Tom Larson, Acting United States Attorney for the Western District of Missouri, announced that a Philadelphia political consultant pleaded guilty in federal court Dec 18, 2017 to conspiring with a former Arkansas state legislator and several executives of a Springfield, Mo., charity to spend nearly $1 million on illegal political activity and on kickbacks to conspirators

Court documents cite, but do not identify by name, five individual co-conspirators who are not charged in the fraud scheme. Person #1, Person #2 and Person #3 – all residents of Springfield – were executives at the charity. Person #4, a resident of Rogers, Ark., served as an executive for company operations in the state of Arkansas. Person #4 also operated two lobbying firms. Person #7, a resident of Melbourne, Ark., was an Arkansas lobbyist and former state legislator. Person #7 also was a board member and employee of the charity.
Former Arkansas Lawmaker Pleads Guilty to $4 Million Charity Scheme
Former Arkansas state representative Eddie Wayne Cooper (D) and Arkansas Lobbyist pleaded guilty in federal court on Feb. 12, 2018 to his role in a conspiracy to embezzle more than $4 million from a Springfield, Mo.-based health care charity, Preferred Family Healthcare Inc.

Cooper, 51, of Melbourne, Ark., waived his right to a grand jury and pleaded guilty before U.S. Magistrate Judge David P. Rush to a federal information that charges him with one count of conspiracy to embezzle from the nonprofit organization.

By pleading guilty, Cooper admitted that he conspired with several executives of Preferred Family Healthcare, Inc., a non-profit charity headquartered in Springfield, to use the charity's funds for unlawful political contributions, for excessive, unreported lobbying and to financially benefit themselves. Cooper received a total of at least $387,501 from a lobbying firm and at least $63,000 in kickbacks as a result of his participation in the conspiracy. Under the terms of today's plea agreement, Cooper must forfeit his gain from the conspiracy to the government.
SPRINGFIELD, Mo. – Timothy A. Garrison, United States Attorney for the Western District of Missouri, announced today that a former executive of a Springfield charity, who was also an Arkansas lobbyist has been indicted by a federal grand jury for his role in a nearly $1 million bribery conspiracy involving a Springfield, Mo., health care organization.

Milton Russell Cranford, also known as "Rusty," 56, of Rogers, Arkansas, was charged in a nine-count indictment returned under seal by a federal grand jury in Springfield, Mo., on Tuesday, Feb. 20, 2018. That indictment was unsealed and made public today upon Cranford's arrest. An initial court appearance is scheduled tomorrow in the U.S. District Court in Fayetteville, Arkansas.

Cranford was both a lobbyist and an employee of Preferred Family Healthcare, Inc. (formerly known as Alternative Opportunities, Inc.), a nonprofit corporation headquartered in Springfield. Cranford served as an executive for the charity's operations in the state of Arkansas. Cranford also operated two lobbying firms, The Cranford Coalition and The Capital Hill Coalition.
According to the indictment, the charity paid Jones a total of $973,807 to provide advocacy services for the charity, including direct contact with legislators, legislators' offices, and government officials, in order to influence elected and appointed public officials to the financial benefit of the charity, including attempting to steer grants and other sources of funding to the charity. Jones allegedly paid a total of $264,000 to Cranford and Cooper. Most of the funds were paid to Cranford or one of his firms, the indictment says.
This is a combined investigation with the Western District of Arkansas, the Eastern District of Arkansas, and the Eastern District of Pennsylvania.
Stay aware, stay involved, and stay vigilant… and remember to stay tuned!
And, as always, FOLLOW THE MONEY!
Remember:  eternal vigilance is the price of liberty.
As always, you can find our email articles posted on our website: SecureArkansas.com.  The Search box is a handy tool.  For more information about a topic (such as FLUORIDE), just type it into the Search box on our website, and click Enter!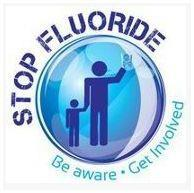 Securing the blessings of liberty,
Secure Arkansas
securetherepublic.com/arkansas
[email protected]
Share This Article