Sexual Assault in Huntsville School District — Lawsuit Filed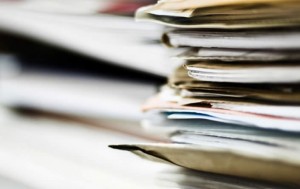 Secure Arkansas is alerting everyone about a scandalous sexual abuse case in the Huntsville Arkansas School District. Here's what masochistic things that appear to be happening there:  sexual assault allegedly happened to some of the younger boys on the Junior High School Basketball Team.
Attorney Joey McCutcheon has recently filed a crucial lawsuit. Our children need protection! For full disclosure, read the article provided by the Northwest Arkansas Democrat- Gazette, July 30, 2021.  Here's a snippet:
The Huntsville School District violated the Arkansas Freedom of Information Act when its Board of Education held a special meeting regarding students accused of sexual assault, according to a lawsuit filed Wednesday in Madison County Circuit Court.
The Huntsville School District Board met secretly to take disciplinary action this Spring, which is disturbing in the first place. The lawsuit that McCutchen filed says this was in violation of the Arkansas Freedom of Information Act.
According to Arkansas Code Annotated 25-19-106 (b) (2):
1) The School Board did not notify the media with at least two hours of notice
2) Meeting was to be held in public
Disciplinary matters can be discussed in an executive session, BUT no decision made in an executive session is legal UNLESS the public body reconvenes and votes in public according to Section (c) (4) of Arkansas Code.
Mr. Joey McCutchen said that all meetings should be recorded, citing section (d) of the statute.
This is a good example of why we need to keep our Sunshine Law in place. Without FULL transparency in government, schools, agencies and institutions via the Freedom of Information Act (FOIA), we can fall victim to their misguided authority.
Over the years, we have had to watch for those FOIA violations because of the injurious things that can happen to people subjected to the corruption. In the past, we have had state legislators that introduced legislation that would limit transparency of Freedom of Information requests.
This seems like a clearly defined legal abuse case.  What is the legal definition of abuse:
1. Abuse, generally: physically, sexually, or mentally injuring a person.
2. Child abuse: physically, sexually, or mentally injuring a child either with intent or through neglect.
Some basketball players on the junior high team were accused of placing their bare genitals in or on the faces of younger boys being restrained. Moreover, one parent said some students were sexually assaulted in this manner 10 or more times, and there were two accused players that admitted their involvement in "baptizing".
McCutcheon said the practice was called "baptizing". Also, McCutcheon said, "There is NOT a more serious matter than our children being abused."
Secure Arkansas is suspicious about the coach or coaching staff because they should have been aware of this "baptizing" practice. There's a lot of bizarre stuff that needs to be exposed here. How long have these cruel sexual acts been going on? If this has repeatedly been done, what does that say about athletics at the school? Why were the children neglected? Was it intent or neglect (or both) by the coach or coaching staff? Was the coaching staff aware of this happening? Could there be more to uncover and expose in this serious case of child abuse there?
Again, here is the full article from the NW Arkansas Democrat- Gazette: Lawsuit: Huntsville meeting broke law
Should you want more clarification, contact Joey McCutcheon at his cell number: 479-806-4878.
Joey McCutchen
Trial Lawyer
"Protect the 7th Amendment; it's the one that protects all the rest."
McCutchen & Sexton – The Law Firm
P.O. Box 1971, 1622 North B Street
Fort Smith, AR 72901
Office: (479) 783-0036    Fax: (479) 783-5168
Toll Free: (800) 871-0036
If you have the Democrat Gazette newspaper from Friday, July 30, 2021, this is mentioned on the page shown in the lower right-hand corner, as shown below (Lawsuit: Huntsville meeting broke law):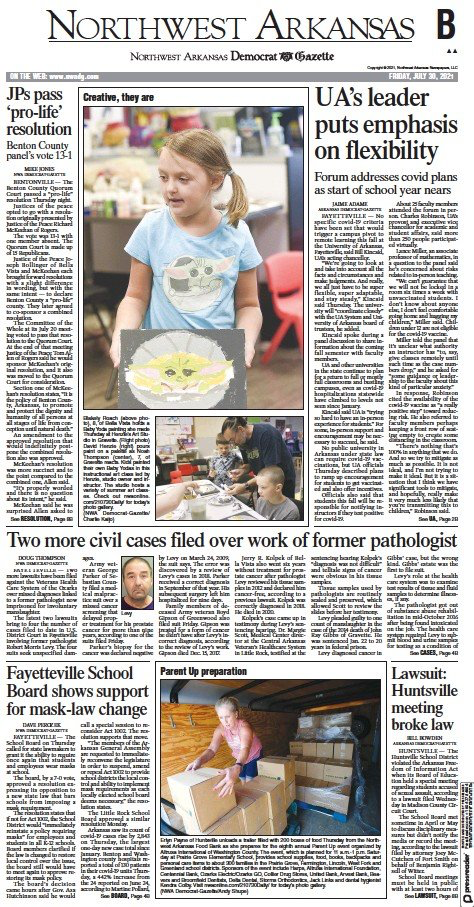 Stay tuned!
As always, you can find our email articles posted on our website: SecureArkansas.com.  The Search box is a handy tool.
For more information about a topic, just type it into the Search box on our website, and click Enter!
Securing the blessings of liberty,
Secure Arkansas
securetherepublic.com/arkansas
[email protected]
Share This Article