The Pfizer Secret Contract That Controls Countries…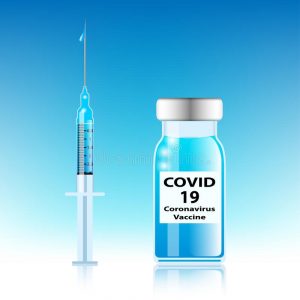 World Domination and Population Control…
We are experiencing the largest human experiment in history.
Please just say "NO" to the contaminated Covid injection… because the virus was lab engineered as a bioweapon!
It's difficult for some people to conceive of the virus being manmade… and yet, it was… It's difficult for some people to conceive that we're being experimented on and studied by age group, by ethnicity, and by gender, and yet, we are…
What's been programmed into YOUR mind… to "get a shot because the doctor says so" ?? That "a vaccine is an answer to all of the problems and will protect you" ??
Have you considered questioning this rhetoric?
If these shots are so safe, why would Pfizer not be willing to accept liability under an EUA (Emergency Use Authorization)? There are thousands of deadly COVID shots set to expire or that have expired. These shots are expensive, and the government wants to use or dispose of them quickly, but the shots will harm your health and immune system.
How the CDC is manipulating data to prop-up "vaccine effectiveness"
In their article, you'll read that:
New policies will artificially deflate "breakthrough infections" in the vaccinated, while the old rules continue to inflate case numbers in the unvaccinated.
Essentially, Covid19 has long been shown-to those willing to pay attention – to be an entirely created pandemic narrative built on two key factors:
False-positive tests. The unreliable PCR test can be manipulated into reporting a high number of false-positives by altering the cycle threshold (CT value)

Inflated Case-count. The incredibly broad definition of "Covid case", used all over the world, lists anyone who receives a positive test as a "Covid19 case", even if they never experienced any symptoms.
Without these two policies, there would never have been an appreciable pandemic at all, and now the CDC has enacted two policy changes which means they no longer apply to vaccinated people.
The CDC cannot be trusted. Their policy is designed to continuously inflate one number and systematically minimize the other. This is an act of deception to keep the PANDEMIC going. Here's who should be behind bars…
We need to lock THEM down!
Here's some GREAT NEWS, though!!
Montana becomes the first U.S. state to ban vaccine requirements for employees
Under a new law passed by the state's Republican-controlled Legislature earlier this year, requiring vaccines as a condition for employment is deemed "discrimination" and a violation of the state's human rights laws.
Tell your legislator that they did it in Montana, and they CAN do it here!
However, corrupt employers that are resorting to coercion and forcing employees that want to keep their jobs to get an unproven alien-type injection show how wretched and uncaring these companies really feel about their hard-working employees. All of the businesses and companies that partner with the World Economic Forum (WEC) (including those that partner with the Bill and Melinda Gates Foundation) WILL mandate the vaccine. Click "Our partners —>" on that link, and see if your employer is on the list! Very powerful high profile figures, such as Prince William, DO attend the World Economic Forum meetings and influence the global agenda.
You can read the damnable secret Pfizer contract that controls countries that Pfizer cunningly has with countries that purchased the sordid shots around the world. See the same manufacturing and supply agreement contract on Twitter. From the contract:

Did you see this mentioned in it: "Purchaser further acknowledges that the long-term effects and efficacy of the Vaccine are not currently known and that there may be adverse effects of the Vaccine that are not currently known."
If you think you're not in an experiment, and one of global proportions, you may want to read that part again…
And here's this: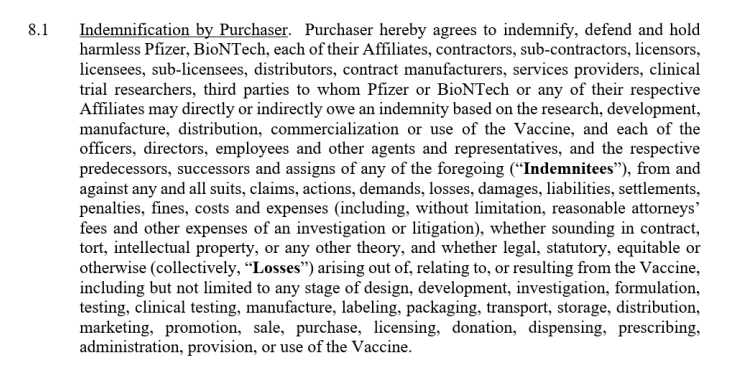 So, the purchaser "hereby agrees to indemnify, defend and hold harmless Pfizer, BioNTech" and their affiliates??
Do you realize how much control that Pfizer now has over the government of a country?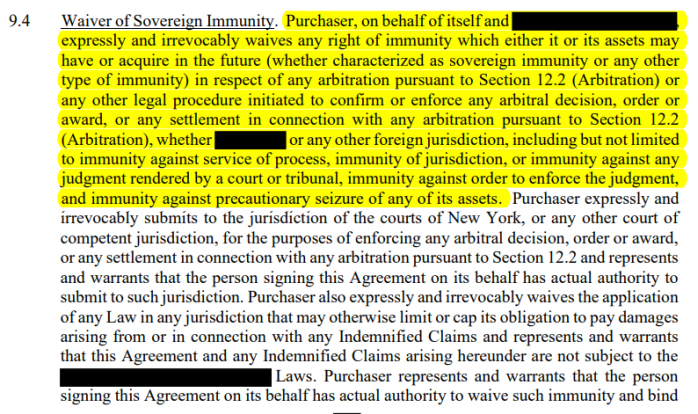 Be sure to read the entire contract for yourselves.
And what about Israel? Do they have an agreement with Pfizer that no adverse events can be disclosed for a minimum of ten years? Yes, see this tweet from Dr. Robert Malone.
In the countries that ended up purchasing the Pfizer Covid-19 vaccine, the contract also states that even if a drug is found to treat Covid-19, the contract cannot be voided. Is that why Ivermectin is suppressed and demonized, despite its efficacy? Big Pharma dictates a vaccine or Fauci's Remdesivir (if hospitalized) must be taken or else. There is no alternative, period. So, the rest of the good drugs used to treat Covid-19 are withheld from the needy public. The contract says,
"Pfizer will not, in any circumstances, accept any returns of Product (or any dose)…no Product returns may take place under any circumstances."
Yes, Covid-19 has always been treatable, and yet some doctors have even said that they do NOT treat Covid and will send people home to figure out their own type of treatment, if any. Why? Could the outright lies that have been told to the public been used to confuse desperate people and corral them into taking a dangerous mRNA vaccine? Fearful people are more easily misled… and the public has been denied important information!
This vital video shows the leaked Pfizer document! Again, you can see the disgusting connection between NIH and the Wuhan lab. Fred Corbin explains that "SARS is not a naturally evolved virus. No one has ever produced a safe and effective vaccine against a Coronavirus. That has NEVER been done, and it never will be done, simply because it's not possible."
And yet, we're being told to trust the "vaccines", the science, the government, the FDA, the CDC, the NIH, Dr. Fauci, and others?? No, thank you.
Trust the Science? CDC Counts People Dying Within 14 Days of Jab as 'Unvaccinated"
Read More: CDC Study, Most People infected with COVID During Massachusetts Outbreak Were Vaccinated. 74 Percent of Outbreak Within Vaccinated Population

This means if someone was hospitalized, admitted to ICU, required mechanical ventilation or died within two weeks of getting the jab they are being counted as "unvaccinated."
Did you know that?? ALWAYS read the fine print.
We must not believe the lie that vaccines will get us back to normal. There will be jab after jab coming our way if we bow down and comply. Think about having to be forced to be injected with a synthetic foreign substance that has not been developed or tested properly. Could the vaccine actually infect healthy people or make someone more susceptible to viruses? 
If you have had the deadly Covid injection, you have been entered into a database for tracking purposes because this is a medical experimental vaccine.
Remember, Hitler used the term New World Order (Universal Republic) to describe Nazism (Fascism)!
Small businesses have been targeted during the lockdown and will be targeted again. Businesses that won't take orders are in jeopardy. Barriers to entry, like vaccine passports, will be a detriment to all businesses, churches, and institutions, etc. Forget economic growth… It's all about population control.
George Bush, Sr. said the New World Order would usher in an age of "peace", but we suspect it will be chaos with a collapsed economy and a death or crippling shot to humanity would take over the world AND depopulate it.
Just read the Georgia Guidestones, granite monoliths (built in 1980) that state, "maintain humanity under 500,000,000″…  Could that be a mandate? These ARE the rules of the New World Order and global elite.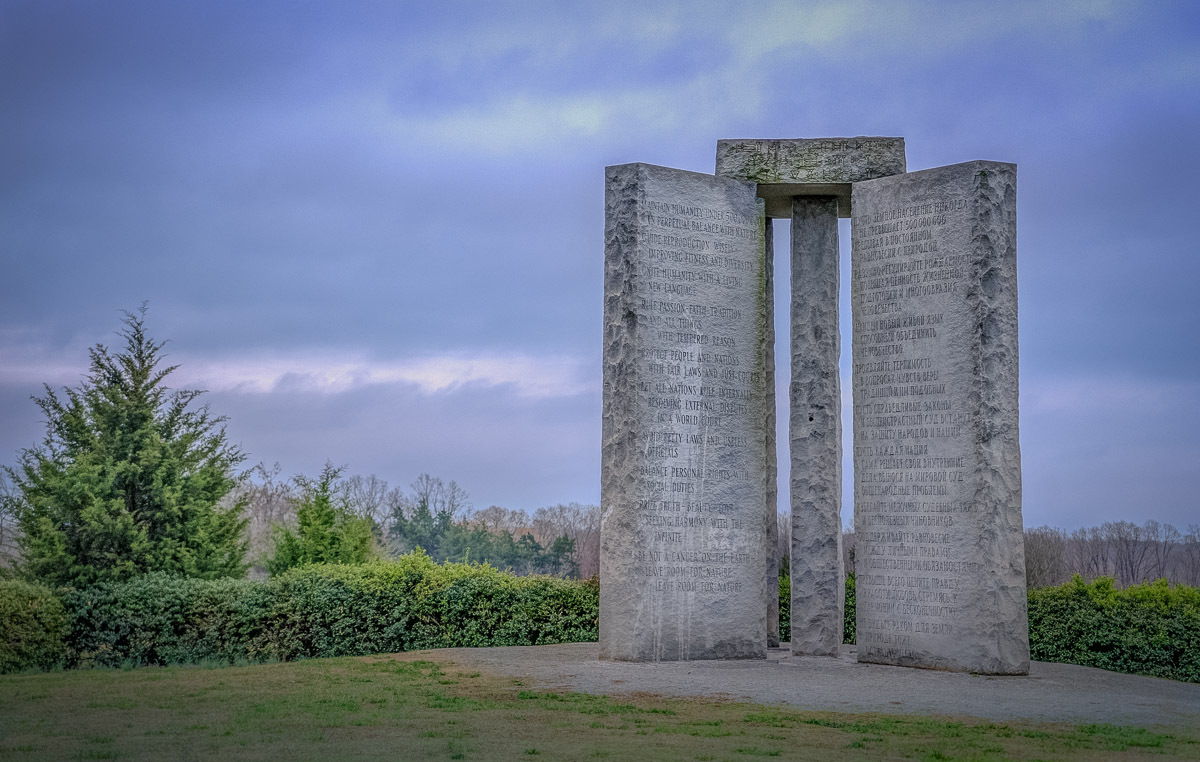 We can see the tyranny of the heavy-handed restrictions that are coming to the asleep masses. It's time to wake up! The shaming process to "get the vaccine" is underway now, but non-compliant people that refuse the toxic injection are in the process of losing their jobs.
Closing Argument Against Coerced Covid Vaccines — This is a good 15-minute video by Attorney Robert Barnes: The Constitutional, Philosophical and Evidentiary grounds to object to compelled Covid vaccines.
We're hearing a lot about variants lately. Check out this article:
Nobel Prize Winner: COVID Variants "Are A Production And Result From The Vaccination
This world-class virologist and recipient of the Nobel Prize in Medicine clearly articulates what other scientists have claimed, that it is the mRNA vaccines themselves that are causing the mutations ("variants") of the virus around the world. He flatly states that the mRNA vaccine is a "scientific error as well as a medical error." ⁃ TN Editor

The vaccines don't stop the virus, argues the prominent virologist, they do the opposite — they "feed the virus," and facilitate its development into stronger and more transmittable variants. These new virus variants will be more resistant to vaccination and may cause more health implications than their "original" versions.
The FDA did not approve Pfizer COVID-19 vaccine as announced by many of the fake news organizations:  the older stockpiled and partially outdated Pfizer vaccine is still under an Emergency Use Authorization (EUA). They need the license for the mandate but an Emergency Use Authorization (EUA) to evade liability.
The media has pulled a fast one about the vaccines… so the psychological operation continues!
The MSM [Mainstream Media] is Lying about the FDA Approval and haven't done their research. Listen & Share (6:53 minute video) Big Pharma controls the news media.
Robert Malone MD has this document explaining what is actually happening with the FDA letter of approval. There are now TWO LEGALLY distinct (Pfizer vs. BionTech) but otherwise identical products, based on two FDA letters, as well as a press release.
Here is the FDA Approval Letter, August 23, 2021 for Comirnaty not yet manufactured by BioNTech or available, but why was the Pfizer version left under an EUA and is NOT approved by the FDA? The FDA has licensed the BioNTech vaccine for ages 16 and up.
What we are dealing with is 2 legally distinct products or vaccines, and there are 2 FDA letters.
See this article from Children's Health Defense. Here's a snippet:
First, the FDA acknowledges that while Pfizer has "insufficient stocks" of the newly licensed Comirnaty vaccine available, there is "a significant amount" of the Pfizer-BioNTech COVID vaccine — produced under Emergency Use Authorization (EUA) — still available for use.
Here's a quote by Dr. Lee Merritt from this article:
"With the vaccine program we've ostensibly killed more of our young active duty people than COVID did."
Moreover, we can't leave out the New York Governor that is acting like a Mafia Don. He wants vaccine passports and is asking businesses to make people show their passports before admission.
Has the billionaire philanthropist Bill Gates managed to get control over all vaccine development and medical research? Yes, and he is NOT a doctor, yet he has one of the largest foundations in the world, the Bill and Melinda Gates Foundation! And, for those that stand in the way of the depopulation agenda, the murder list keeps growing. Every year that goes by, they turn up the heat.
More on how "Dr." Fauci (Remdesivir, made by Gilead and mandated by Fauci) and Gates are being exposed, so watch informative this video by Dr. Bryan Ardis. It could save your life!
A study found these side effects of Remdesivir: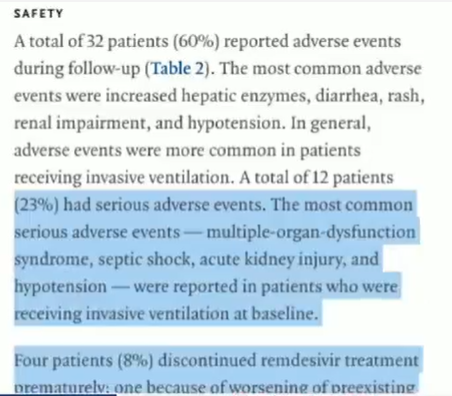 So, the most common KNOWN SERIOUS adverse events of Remdesivir are:
multiple-organ-dysfunction syndrome,
septic shock,
acute kidney injury, and
hypotension…
and yet, Remdesivir was the ONLY APPROVED treatment drug for COVID-19?  Ridiculous!!
Dr. Bryan Ardis mentions in the video:
"You start treating this virus [with Remdesivir], and it attacks the kidneys and shutting them down. Not only are we finding that we have limited supply of ventilators, we don't have enough dialysis machines for their kidneys. These doctors had NO idea it was never the virus to begin with. Remdesivir was proven in 30% of all people to cause ACUTE KIDNEY FAILURE. Do you know what happens when you shut down the kidneys in somebody? (Your kidneys release water from the body.) Guess what happens when you shut them down? Your body retains water. Your abdomen fills with water. Your heart fills with water. Your LUNGS fill with water. You know what they call that? PULMONARY EDEMA. You're DROWNING these people to death with their own fluids, and they can't breathe. They were calling it 'secondary pneumonia'. You have to listen to me: still today, they're calling it pneumonia from Corona. No, it isn't! They're shutting down everybody's kidneys with Remdesivir, causing their lungs to fill with fluid, and they're drowning them to death."
These are crimes against humanity! And the suffering patients go through before death is unacceptable!
Here's our Secure Arkansas article from July 2021 that includes the side effects of Remdesivir. This was the National Institutes of Health (NIH) dreadful protocol for hospitalized patients!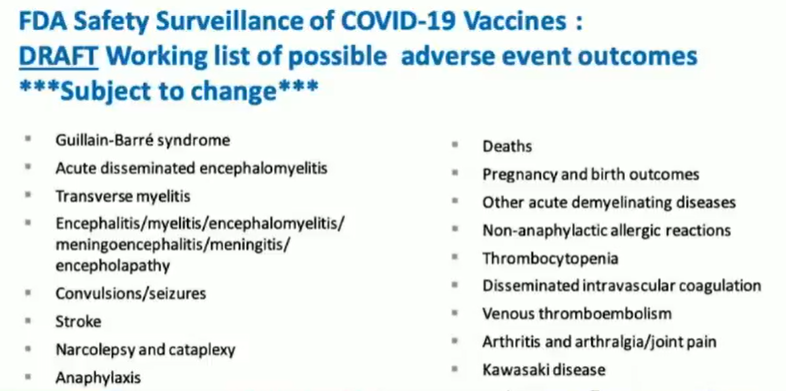 Prominent medical doctors have been losing their right to practice over the years, and we didn't even notice. The brave doctors who have stood up and told the truth about early treatment for Covid-19 may face losing their license. The dictatorial federation of state medical boards (another Big Pharma medical cartel) are taking extreme disciplinary measures and their agenda has accelerated during the late part of the summer in all states. State medical boards have become an arm of the police state and an enemy of the people! Good doctors are being censored today and are not being allowed to practice true medicine, if they want to remain board certified by this "investigative" criminal regime.
And just observe the next two traitorous moves of the Biden regime:
1. COVID-19 State Travel Restrictions – Where are Your Papers?
Click here for the Travel Restrictions During COVID-19: 50 State Resources. If you will be traveling through the bizarre Denver Airport (with miles and miles of tunnels underneath) anytime soon, notice the monument "New World Airport Commission" that's a secret society, let alone the apocalyptic murals painted throughout the whole airport.
"The right to travel is a part of the liberty of which the citizen cannot be deprived without due process of law under the Fifth Amendment."  – Kent v. Dulles, 357 U.S. 116, 125 (1958)
"The claim and exercise of a constitutional right cannot thus be converted into a crime."  – Miller v. U.S., 230 F.2d 486, at 489 (1956)
2. No vaccination, no guns. See the malevolent plan. Here's a snippet:
1) HR 4980 has been filed in the Congress to put all unvaccinated persons on the No Fly List.

2) The No Fly, No Buy, Gun Control law has been bouncing around since 2018 and has Bipartisan support.
Action Items:
1. Contact your state legislators —  Here's the contact list for the whole Arkansas Legislature. What are they doing about all this? Every state must be aware of what the state senators in the Health Committee at their State Capitol are doing. Now is the time to contact every senate member in that committee. The Arkansas Public Health, Welfare and Labor Committees. Senator Cecile Bledsoe from Rogers, is the Chair of this powerful committee. Her son, Dr. Greg Bledsoe, is our miserable Arkansas Surgeon General, but he is running for Lt. Governor in the state. Hopefully, he won't win this race because the Bledsoe family do their part to keep dreadful health, welfare, and LABOR policies in place. Here is the list for both the senate and house public health committees.
Remember, big companies do business in many or all states and have to abide by the state laws that are put in place. So once again, call your legislators.
2. Contact your State Medical Boards. Here's the Arkansas Medical Board website, and here is the current list of board members (most of them were appointed by our RINO Republican Governor, Asa Hutchinson). If you live in the same area with some of the board members, ask them what they are doing about this ungodly vaccine mandate by black-hearted employers.
3. Contact the State Pharmacy Boards (by state here).  Here's the Arkansas State Board of Pharmacy and here is the primary contact. We need to hold them accountable. Call them, and tell them how you feel about all of this!
Email: [email protected]
John Clay Kirtley
Executive Director
322 S Main St, Suite 600
Little Rock, AR 72201
Office: 501-682-0190
Arkansas Pharmacy Law Update 2021 pdf  (Scroll down to the end of the pdf document to see how they are restricting Hydroxychloroquine. Ivermectin (Antiviral Research) is NOT mentioned in the Pharmacy Law Update document, but some pharmacies are "re-examining" patients of good doctors and are deliberately REFUSING to fill a prescription!)
We are including the Executive Committee on the National Association of Boards of Pharmacy (NABP), but who owns NABP?… Eli Lilly and Company, Merck & Co. (See Moderna), and Pfizer are the main contributors to the NABP application. Also, Merck helping Johnson & Johnson with coronavirus vaccine. Merck is an old German based company.
Can you see how Big Pharma controls our healthcare policies, politicians, AND jobs in almost every sector? No wonder these fascist employers are coercing and abusing their employees into this harmful vaccination. They have managed to scare the public into strict compliance to their mysterious concoction which they have deemed a "vaccine"…or so they think.
Lose your job, your business, your property… OR lose your health or loved ones. Where do you put your faith? Isn't it time for the sons of God to arise?
In closing, we must be aware that there are numerous faceless investors ("philanthropist" billionaires who are also buying up property everywhere) that really own the world's gigantic pharmaceutical companies. Look at Black Rock, The Vanguard Group and SSgA that are the largest shareholders in Merck, Pfizer, and Johnson & Johnson! These three companies make investments for their rich, evil, and powerful clients. And, according to this article: "These are groups with big profit margins and they don't invest in industries which are not giving a return on the bottom line."
Once again, there's more to this iniquitous agenda than just money, and this is written with a weeping heart: it's called depopulation. The average human being is considered THEIR human capital that is in need of culling for their climate change agenda and purposes. After all, they say they are "creating a better world", but it just happens NOT to include us! Object to the injections while you still can.
Please go through this article yourself, and click the links, and share this article with your family and friends!
And please pray for everyone who is facing difficult decisions…
LAST MINUTE NOTE: We are hearing from some states that MANY doctors, nurses, and health care workers are walking out of hospitals because they WILL NOT get the harmful vaccine. That's why hospitals are saying that their beds are full more than usual — because there's no one left to tend the patients, and they're limiting who can be admitted. We applaud our good doctors, nurses, and healthcare professionals because of their courageous stand.
Keep your immune systems up, and stay tuned! There's more to come…
As always, you can find our email articles posted on our website: SecureArkansas.com.  The Search box is a handy tool.
For more information about a topic, just type it into the Search box on our website, and click Enter!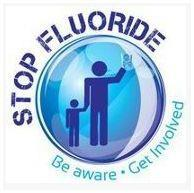 Securing the blessings of liberty,
Secure Arkansas
securetherepublic.com/arkansas
[email protected]
Share This Article