The Culling Process Continues… with Covid-19 Biden-Harris Vaccine Mandates…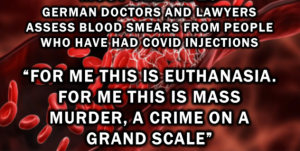 Breaking News in this article!
The Culling Process Continues with Covid-19 Biden-Harris Vaccine Mandates, Coercing and Intimidating Many American Employees to Compromise their Bodies by Injurious Injections… or Lose Their Jobs.
This agenda (aka action plan) has been in the making for decades, and Biden is merely a puppet. People and employees are being subjected to some of the most vicious New World Order (NWO) "vaccine" policies from some of the largest companies/corporations on the globe, especially those who are polluting the planet while giving large contributions to the environmentalist movement…
These medical experiments must stop, if they are experiments! What is the injection substance that is being mandated? What's it doing to our bodies? Does a deadly virus exist? Types of coronavirus are already in the wild, but WHY haven't they ever isolated the mysterious SARS-CoV-2 virus? It's unbelievable that millions are being forced to take an injection for something that's never been isolated! If they can't isolate it, IS Covid-19 a made-up term? So, what are the shots really for? 
Did you see that even the Senate is finally questioning Fauci, the media and Big Tech suppression of anyone who speaks out, the suppression of the benefits of Ivermectin, and what's gone on over the past 18 months?! Why haven't the reporters and the media looked more into this?
In this article we will reveal more about who's behind the testing and what type of highly sophisticated chemistry is being used on humanity. Have we been duped into believing these hocus pocus Covid-19 tests are innovative science and are reading correctly? They want to create false positives to cook the numbers. Remember the false Covid-19 readings…? Could Arkansas State Surgeon General, Dr. Bledsoe be in on this???
Keep reading because this is one of our most shocking discoveries. There are more action items, too.
This article below is worth checking out and will have us questioning what went on in 2020 and why we should NOT take the New World Order (NWO) insidious injections in 2021 or going forward.
Are we Human? Are we Free? Defeating the World Economic Forum's 'Great Reset' before it Destroys Us. Here's an excerpt:
What most people will probably never know is that 2021 is shaping to be the year in which humanity and freedom are both destroyed.
Jobs and people are being killed off…
Haunting songs in the 1960s that reflected political issues in the distant past that still ring true today.  But maybe we should think a little further back when the depression was going on in the early 1930s. One of the first things that happened was the banks closed and people couldn't even sell their stocks because communications were blocked. They lost everything very quickly, including their homes. Panic ensued… what those poor people went through, including hunger. The police and sheriff were putting people and their belongings into the street. Could this chaos we are now experiencing lead us to even a greater depression? Yes, we are still at war, so when the world breaks…
So, you don't believe we are on the "Eve of Destruction" (timeless song)…what's in that syringe [substituted for gun] you're totin'? The western [substituted for eastern] world is explodin'. Take a look around ya, boy…
We dedicate this next song to those that were killed/injured/sacrificed from taking the bio-weapon jab because they have fallen at the hands of the skilled warmongers/perpetrators. Also, those recently fallen in Afghanistan and around the world.
The same warmongers/globalists are still running the world, just different tactics using needles. Oh, hear these warnings from the past. When will we ever learn? An old song from yesteryear reminds us, "Where Have All the Flowers Gone?"  Where have the soldiers gone? Where have all the graveyards gone? It definitely is a song that applies to EVERY generation.
Now, more on the NWO/UN Agenda. Keep questioning.
Deagel organization predicts massive global depopulation of 50 to 80% by 2025
This link covers 183 countries showing the 2017 population and the predicted population for 2025. Yes, there's an agenda. The countries with the depopulation are mostly western countries.
The Deagel.com site is supposed to be a true intelligence organization for the US government and other corporations and sources, and if what they say is true, they predict a massive 50-80% global depopulation by 2025.  Few people are familiar with this website and even more say the organization does not legitimately exist. Despite the overwhelming removal of it significance, WikiLeaks documents revealed that it was legitimately used as a reference material in a Stratfor report on the technological capacities of the North People's Republic of Korea. Stratfor is an American geopolitics publisher and consultancy founded in 1996, and their business model is to provide individual and enterprise subscriptions to Stratfor Worldview, its online publication, and to perform intelligence gathering for corporate clients.
Early this year, Deagel pulled all their predictions off their web site. What are they trying to hide? Do you think that Deagel knows that the COVID-19 jab will kill the majority of the people receiving this bio weapon jab, or is something else going on to kill off the Western people population?
The following is shocking data from archives of the Deagel.com site:
| | | | |
| --- | --- | --- | --- |
| Country | 2017 Population | 2025 Population | Population Loss |
| USA | 327 Million | 100 Million | 227 Million |
| Italy | 62 Million | 44 Million | 18 Million |
| France | 67 Million | 39 Million | 28 Million |
| Poland | 38 Million | 33 Million | 5 Million |
| Germany | 81 Million | 28 Million | 53 Million |
| Spain | 49 Million | 28 Million | 21 Million |
| Israel | 8.3 Million | 4.1 Million | 4.2 Million |
| Sweden | 10 Million | 7.2 Million | 2.8 Million |
Going to the archives of Deagel on the Wayback Machine, we find the information that was deleted in the 2025 forecast. The following is for the United States of America.
Did you notice US population being reduced from 327 million to 100 million?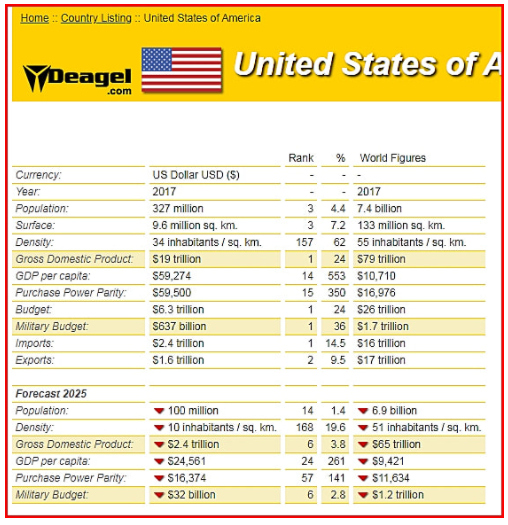 Throughout the years, the cunning cry of the elite globalists has been the same: "We NEED a one world government to take charge at this time of extreme global crisis."  (Most of the time, the crisis has been created by them!) Over and over, this is the fearful propaganda that gets peddled to the vulnerable people. Moreover, they want us to become a Luciferian planetary model citizen, and they know they can have their multiculturalism through a tyrannical dictatorship that can masquerade as a benevolent democracy.
Also, the psychological warfare used on us is at a all time high. These out-of-control covert private corporations and the satanic bloodlines have placed the whole world in a clear and present danger.
Remember the scripture that says, we wrestle not against flesh and blood, but against principalities, against powers, against the rulers of darkness of this world, and against spiritual wickedness in high places.
Full spectrum dominance will put millions of people out of work shortly if WE don't hold accountable these hardened criminal players creating this mess. That means making some phone calls, sending emails, protesting, and sharing articles and videos everywhere you can! More victims will be sacrificed. This clamp-down is global.
Understanding the times… Are we caught in a Corporate Police State? The misery index is rising…
The predators of the private-sector will ENFORCE the injections for the federal government in order to begin the man-handling of their victims… Mandatory vaccinations and vaccine passports are unfolding worldwide. This is the result of the contemptuous public-private partnerships. Now you can see what the evil New World Order (NWO) looks like… public-private partnerships, exposed for all to understand. The private sector has a dangerous symbiotic relationship with the government. For now, the corporations are doing the dirty work to help kick off the next phase of the death tolls, chaos and economic crash that is upon us.
Will we be able to buy or sell soon? Do we have to provide a vaccine passport in order to enter a private building, a federal building, to fly, eat out, or even to receive healthcare? Will the unvaccinated have to register? Would those in power actually round us up? What's going on right now? Are there really Community Isolation Centers?
So, they wonder why we mistrust the government! The government is propped up by the NWO corporations. Where's the resistance?
"Resistance to tyranny is obedience to God." — John Knox
All the players/corporations/government aliened with the United Nations (UN) and the World Economic Forum (WEF) are carrying this New World Order (NWO) benchmark mandate beyond anything we have ever seen.
If you are wondering what to do and are READY and WILLING to do something, here are some action items:
Action Items, listed once again:
1. Contact your state legislators —  Here's the contact list for the whole Arkansas Legislature. What are they doing about all this? Every state must be aware of what the state senators in the Health Committee at their State Capitol are doing. In your state, now is the time to contact every Senate member in that committee, the Arkansas Public Health, Welfare and Labor Committees. Senator Cecile Bledsoe from Rogers is the Chair of this powerful committee. Her son, Dr. Greg Bledsoe, is our miserable Arkansas Surgeon General, but he is running for Lt. Governor in the state. Hopefully, he won't win this race because the Bledsoe family does their part to keep dreadful New World Order (NWO) health, welfare, and LABOR policies in place. (Further down in our article, we have elaborated more about these labor policies.) Here is the list for both the Senate and House Public Health Committees in Arkansas.
Remember, big companies do business in many or all states and have to abide by the state laws that are put in place. So once again, call your legislators.
2. Contact your State Medical Boards. Here's the Arkansas Medical Board website, and here is the current list of all board members (most of them were appointed by our RINO Republican Governor, Asa Hutchinson). If you live in the same area with some of the board members, ask them what they are doing about this ungodly vaccine mandate by black-hearted employers because they are political players.
Sylvia D. Simon, M.D.
Resident of Monticello, she was appointed in December 2016 by Governor Asa Hutchinson. Her current term expires December 31, 2022 and she serves as Chairman and an at-large member.
Address: 906 Roberts Dr, Monticello, AR 71655
3. Contact the State Pharmacy Boards (by state here). Here's the Arkansas State Board of Pharmacy and shown below is the primary contact. We need to hold them accountable, too. Call them, and tell them how you feel about all of this or just ask them the next time you pick up a prescription! Ask them why they're not allowing Ivermectin and Hydroxychloroquine for patients who have a WRITTEN PRESCRITION for it! They too, are political players. Kroger, CVS and Walgreens, etc. are refusing to fill Ivermectin prescriptions!
Email: [email protected]
John Clay Kirtley
Executive Director
322 S Main St, Suite 600
Little Rock, AR 72201
Office: 501-682-0190 
Arkansas Pharmacy Law Update 2021 pdf  (Scroll down to the end of the pdf document to see how they are restricting Hydroxychloroquine. Ivermectin
(Antiviral Research) is NOT mentioned in the Pharmacy Law Update document, but some pharmacies are "re-examining" patients of good doctors and are deliberately REFUSING to fill a prescription! Why are pharmacists practicing medicine without a license?)
Once again, here is the Executive Committee on the National Association of Boards of Pharmacy (NABP), but who owns NABP?… Eli Lilly and Company, Merck & Co. (See Moderna), and Pfizer are the main contributors to the NABP application. Also, Merck helping Johnson & Johnson with coronavirus vaccine. Merck is an old German based company. 
4. Contact our current Arkansas Surgeon General, Greg Bledsoe, M.D.
Dr. Bledsoe was appointed by our governor in 2015 and has been one of Hutchinson's chief advisors throughout the COVID-19 exaggerated pandemic and will be running for Lieutenant Governor in 2022. He has failed to serve the public on so many fronts. Our healthcare system is a boondoggle in this state. Who is this guy, anyway??? Is he a secret operative or something???
*Also, he is affiliated with the Arkansas Heart Hospital as the Medical Director of the Emergency Medicine department
*an operating partner for the venture (investment) capital firm,
NewRoad Capital Partners, LLC – founded in 2012 and their Team with Gregory H. Bledsoe, MD, MPH  (Why isn't this listed on his financials at the Arkansas Secretary of State website?) NewRoad Capital Partners, LLC, headquartered in Northwest Arkansas, is an SEC-registered investment firm investing in growth equity and growth buyout opportunities in select U.S. Supply Chain & Logistics and Retail & Consumer Packaged Goods sectors in the lower middle market. Located at 5100 W JB Hunt Dr., Suite 1030, Rogers, Arkansas 72758
*Red Bird Ventures, LLC. – the manager, incorporator and organizer – Est. August 25, 2016
Again, all these other investments below are NOT listed on the Arkansas Secretary of State website for disclosure. We could not find them…
**Greg H. Bledsoe is the founder and CEO of ExpedMed, a medical education company focused on expedition medicine and has been a medical consultant for the United States Secret Service.  Bledsoe also serves as an operating partner for the venture capital firm NewRoad Capital Partners, and is an executive MBA candidate in the MIT Sloan School of Management.  Bledsoe was the personal physician to former President Bill Clinton during Clinton's tour of Africa in September 2002, and served in Uganda and Senegal on the advance team of President George W. Bush when the President visited the African continent in July of 2003.
*Dr. Greg H. Bledsoe is also an Advisor for NowDiagnostics located in Springdale, Arkansas. NowDiagnostics is involved in Covid-19 test among several other products, like the Covid-19 test readers and strips. They have heart attack tests and many others. This should cause alarm because they supposedly detect the outcome of this mysterious virus with this rapid testing. They have completely eliminated the need to send tests to off-site laboratories! Could this be a conflict of interest on Dr. Greg Bledsoe? NowDiagnostics has offices in US (headquarters in Springdale, Arkansas) Europe (headquarters in Rome) and Canada (headquarters in Toronto). The site mentions the World Health Organization (WHO) patents and applications. (Why did they just use the WHO acronym on the website?) Boy, that's huge connections from around the world. No wonder he travels to so many other countries. Our Arkansas Surgeon General is involved in MANY international things…
He is the son of Senator Cecile Bledsoe that keeps the New World Order (NWO) agenda on schedule at the Arkansas Senate Health Welfare and Labor Committee. The Bledsoes have a little family RINO monopoly going here in our state working for the government and paid by tax money. His father, Dr. James Bledsoe, husband of Sen. Cecile Bledsoe, is chief physician specialist at the Arkansas Health Department (ADH). Together, along with our  governor, they have implemented many programs from the federal government to comply with the NWO agenda. They have expanded our government which is an overreach of constitutional authority and managed to make a lot of money in the process. The Arkansas State Surgeon General is paid a high annual salary:
(However your politics swings, do not vote for this man.)
Dr. Greg Bledsoe's Phone Number: (501)280-4663
Email: [email protected]
Note: the creation of a State Surgeon General is fairly recent. See how they expanded government right in front of us. Arkansas Gov. Beebe created the first State Surgeon General in 2007 with Dr. Joe Thompson. Thompson had been appointed the state's chief health officer in 2005 by Republican Gov. Mike Huckabee. Two years later, he was named the state's first surgeon general by Democratic Gov. Mike Beebe.
Arkansas governors:
So, our first Arkansas State Surgeon General was Dr. Joe Thompson and was in on the New World Order (NWO) 2011 fluoridation mandate for our state. It poisoned our water systems, he also served on the Arkansas Board of Directors for Delta Dental who was pushing the malevolent mandate as a health policy. During the 2011 fluoridation mandate, Dr. Joe Thompson (State Surgeon General) and Lynn Mouden (Arkansas Department of Health) were bullies. Mouden was promoted to Chief Dental Officer for CMS for the evil part he played in forcing the toxic chemical into our drinking water. The Arkansas Water Operators valiantly protested the handling of the toxic substance, let alone adding it to the water. Many operators testified before the House and Senate regarding this disastrous issue for the public.
State Surgeon General Joe Thompson was arrested at his Little Rock home on Saturday, March 31, 2012 and was later charged with disorderly conduct, resisting arrest, use of force and attempting to influenced a public official following what police say was a drunken altercation with a security guard and Little Rock police officers. See Thompson LRPD police report.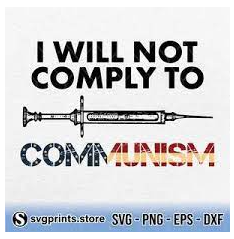 This is a Message to the World from Australia
(It's a short 3:39 minute Bitchute video.)
Wake Up, World, Before It's Too Late
Do NOT quit your job, at least for most of you. Let them fire you instead. Do NOT be pressured into complying with their conditions… Again, we are at war for our lives.
People's lives are getting ready to be physically and economically devastated because of OUR corrupt government, the NIH, FDA, WHO, CDC and State & County Health Departments. Their intentions should be crystal clear to most of us… They intend bodily harm (if they refuse medical exemptions), psychological harm, and worst of all, spiritual harm (if they refuse religious exemptions). See what they do and how they treat people? Are they acting like murderous thugs to you? The ungodly shows no mercy! Looks as if they had malice and forethought that is characteristic of serial killers, stalking and waiting for the right moment to strike. This stage of their devilish agenda is calling for forceful "action". The deep national security state does whatever they want to us here in this country.
Yes, most of us know that the incorrigible mediaopoly/news media undermines our constitution. Lots of under-reporting is happening. They only give us what they want us to be fed.
Did they plan Event 201 or not? Event 201 was concocted as a coronavirus pandemic "exercise" held October of 2019 in New York City, sponsored by the psycho billionaire Bill Gates and his Bill and Melinda Gates Foundation, Rockefeller Foundation, John's Hopkin's, and World Economic Forum (WEF).
Did they declare a pandemic that was 99.8% survivable? Why are they blocking key medications like Ivermectin and Hydroxychloroquine that could STOP INJECTION MANDATES?
Biden's New Executive Order (EO) is UNconstitutional. He is a tyrant unrestrained by the Constitution. This E.O. requires the executive branch, contractors with the federal government, and anyone employed at healthcare facilities that are receiving Medicare or Medicaid funds to get all injurious shots to the unsuspecting workers, and this will affect MILLIONS of people.  And we know that it won't stop there because of the booster shots and who knows what else that may now be required of us as slaves of the federal government! Also, Biden is mandating masks on federal property.
We must remember that the government does not have the constitutional authority to force an injection on us.
Biden wants to terrorize and traumatize little children, bully college students, and fire employees while he creates settings for ghastly vaccination worksites, schools, and campus universities like some detention centers, while his bloodthirsty handlers know about the damage that harmful injections will cause. 
The first principle of the Nuremberg Code states:
1. The voluntary consent of the human subject is absolutely essential.
We need to look at the influence, damage and control organizations have over people. Below are two good examples:
The Department of Veterans Affairs and the traitorous Pentagon have required all service members to get the injections. (Those NWO mandating authorities are targeting our soldiers.) Here is the Master Agreement Between the Department of Veterans Affairs and the American Federation of Government Employees. Speaking of unions…
Here is another ACTION ITEM: American Federation of Government Employees representing more than 700 thousand federal and D.C. government workers have "strongly" recommended the poisonous injections, too. So, cancel your membership, and quit paying dues! Get out of that union.
NLRB, 473 U.S. 95 (1985), the United States Supreme Court held that union members have the right to resign their union membership at any time. Just fill out the cancellation request form at www.afge.org/Cancel or contact your AFGE local union office.
Here's their National Executive Committee.
AFGE District Offices
American Federation of Government Employees, AFL-CIO
A note to the retirees: Shouldn't you question the propaganda that is coming from the American Federation of Government Employees? Do your own research. This group is very political and may not represent you properly. Organized labor can lead to international influence AND has a corporatism partnership with companies working/lobbying to influence or buy our state legislators and elected officials. Public-private partnerships (PPPs) undermine Americans because they promote foreign policy goals when needed by the globalist controllers. Trade unions, government, and corporations have neutered American workers more than you think. Controlling workers, whether foreign or U.S., is always their objective.
Another organization that praised the Biden vaccine mandate was the National Association of Manufacturers (NAM). Here is their press release dated for September 9, 2021 regarding their commitment to "vaccination". They state they support innovative policies. What does that mean? It is a new term that's on the policy-makers agenda planning for the future and will reduce the workforce significantly. Their workers are NOT the top priority, but the shareholders and stakeholders are top of the list. Many workers could be standing in food lines because the association has aligned with the Klaus Schwab, World Economic Forum (WEF) plans for the Great Reset. It has a smaller workforce. The World Economic Forum (WEF) is calling for this action plan, dear reader. All corporations associated with the New World Order (NWO) must take heed and enforce the vaccine mandate…or else.
The NWO World Economic Forum (WEF) has a global council set in place that should concern you… It is called the Global Future Councils. And their meetings are going on now. The Sustainable Development Impact Summit 2021 is September 20-23. The link can show you what's on their evil agenda, but it is disguised to sound good. Watch out for that global tax though. They claim they have 9 years to reach their 17 United Nations Sustainable Development Goals for the year 2030. Do you realize what that means for you? These serious players want not only your property, but your life and they feel entitled to take it. YOU are not sustainable for the future THEY want to create. Too many people are not sustainable according to their way of thinking, so depopulation must occur. We are a liability to THEIR planet and must go… 
Weather modification will be used to set up more crisis situations. More about that later.
So, back to the sweeping new vaccine mandates. Many are in a state of shock from the latest mandate because millions of employees will be affected.
The Devil Incarnate… Joe Biden's "Vaccine Mandate" and his evil tirades are threatening millions of Americans who refuse to get the deadly vaccine injected into their bodies!  Paraphrasing some of his threats: "We have been patient, but our patience is wearing thin." Looks like he doesn't want to offer "trivial" incentives anymore. In his contemptuous remarks, he said that the unvaccinated are causing a lot of damage. Click here for the full speech from the White House. (The video doesn't start until 15:50)
Employers with more than 100 workers will be required to have their employees vaccinated or tested weekly. Tyson and WalMart are in the midst of their heavy-handed intimidating tactics to force their employees into getting the unproven, untrusted, injurious injections. Many recognize the malevolent government players, Big Pharma, and the corrupt corporations/companies that play ball with the New World Order agenda which has prescribed mandated injections of deadly injectable substances. Many money-hungry companies will absolutely follow what the camouflaged World Economic Forum (WEF) demands and will sacrifice many key employees to satisfy the homicidal NWO agenda, which means that they will do anything they can to force inhumane injections on the people/employees to whom they have access and that bow to their demands.
The praetorian hunters in the National Institutes of Health (NIH) have a whopping $30 billion annual budget that can be used for influencing biomedical research. Yes, they have funding priorities and get to distribute taxpayer money wherever they choose… but sadly, private foundations like the Bill and Melinda Gates Foundation prefer them to focus globally. Many good people have fallen prey to their "vaccine" trap.
In addition, they are handing down their mafia-type orders to our doctors (most never get the chance to practice real medicine the way they would like or conduct proper research), disciplining and punishing them for not following their subversive noxious demands. They use their bloody power and ability to overwhelm good doctors and the world at large. Unfortunately, the American Medical Association praised Biden's mandate. Again, what a corrupt healthcare system!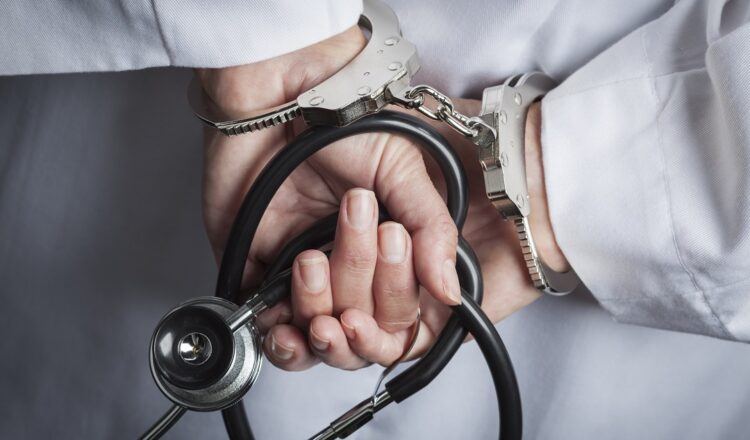 In July, 2021, this warning to doctors was issued from the ominous Federation of State Medical Boards (FSMB). Based in Euless, Texas and D.C.. Working as a powerful private lobbying organization, they act as the national voice for the corrupt state medical boards and are a seditious non-profit organization (NGO) that does not care about our Constitution. FSMB receive grants and can direct those grants back to State Medical Boards. Unfortunately, they are a worrisome force to those good doctors trying to care for their patients and keep their license. Also, they are co-sponsors of the United States Medical Licensing Examination.
Here's a very pointed threatening little snippet:
"Physicians who generate and spread COVID-19 vaccine misinformation disinformation are risking disciplinary action by state medical boards, including the suspension or revocation of their medical license."
The NWO Federation of State Medical Boards spent the last century bringing corrupt dramatic changes to medical education with the help of the Carnegie Foundation. This negatively effects our healthcare system and government.
Here is an interesting article about the Federation of State Medical Boards from a doctor who earned her degree from Washington University in St. Louis and a snippet: 
Physicians have a right to free speech. We are not serfs, slaves, pawns, or puppets of the new NKVD, [the People's Commissariat for Internal Affairs]. If physicians and their patients see a cause for caution, they must be left alone, not coerced to follow the Party line.
*The NKVD or Soviet secret police agency was the forerunner of the KGB.
Our American FBI and CIA are twins to the KGB…
Our stressed out brave doctors who are speaking out about this nightmare fiasco could lose their license if they don't fall in line with the Jesuit-trained Great Minister of Propaganda himself, "Doctor" Anthony Fauci/ Dr. Eugenics, and his New World Order agenda. This psychopath does what he is told and enjoys it. Notice the way he sips his coffee and has a slight smirk on his face in the video below. One of the world's greatest deceivers has appeared before us many times, lying his way though the theatrics (3 min. video to prove it). We need to discern how manipulating and heartless this man is… For those of you still reading… hang in there. We know this article is lengthy.
Pay attention to history…
The Reign of Terror: History shows that during the infamous French Revolution, the government murdered over 40,000 innocent souls and/or beheaded them, but who was it that constantly operated the blood-stained guillotines? It was the Committee for Public Safety! 
Open your eyes! Pay attention to what your governor is doing because they help the corporate police state to rule.  In Arkansas, our RINO Arkansas Republican Governor, Asa Hutchinson (Chair of the Executive Committee of Governor's Association that promotes the NWO agenda) and his travelling companion with the CDC, Arkansas Department of Health's Jose Romero, have traversed all across the state promoting the ungodly vaccine and injection policies, but now, they are saying Biden took the wrong approach with his Executive Order mandate… Like they care… That's what they wanted all along, isn't it? That's what the NWO insists upon and demands from 99% of the world's population – for humanity to be culled, so inject/vaccinate, euthanize, poison, strangle or fillet them. Use whatever barbaric means possible. Don't forget that our cut-throat governor was with the Department of Homeland Security (DHS), and he knows what's going on. He is in favor of employers injecting their employees with unknown poisons from his buddies in the private-sector, though.
And look what's happened in New York:
New York hospital to stop delivering babies as staffers quit over vaccine mandate
Here's a snippet:
Former New York Gov. Andrew Cuomo passed a mandate Aug. 16 to ensure that all healthcare workers in New York must be vaccinated.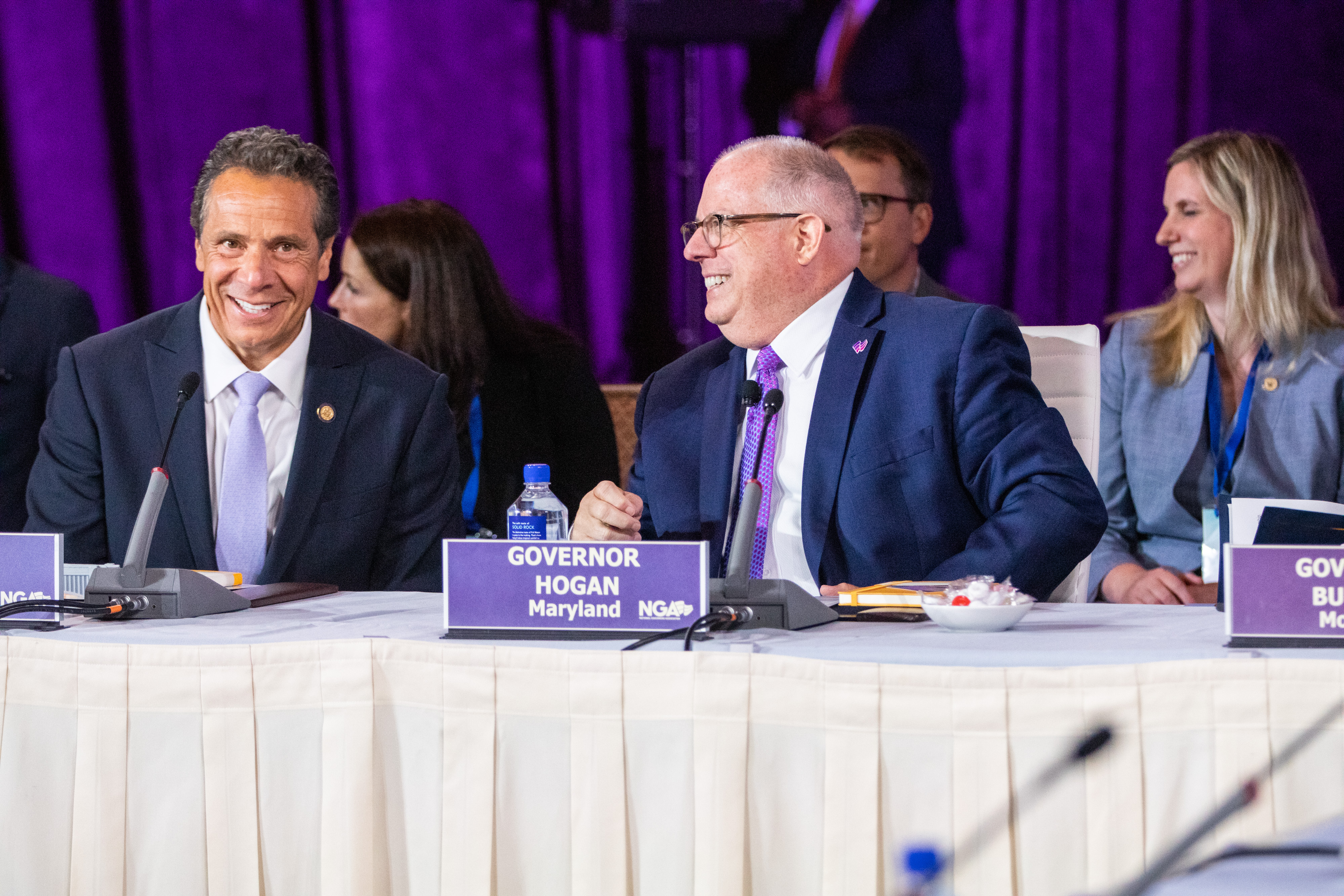 Image credit from the National's Governor's Association (NGA).
Left is NY Gov. Cuomo sitting beside Maryland Gov. Hogan.
A scary thought-provoking quote from the NGA website:
LEADERS NOT FOLLOWERS: Governors are the CEOs of their states and some of the most powerful officials in the world. NGA is the place to demonstrate strong executive leadership and share state success stories. [Notice, they are CEOs and do not follow the U.S. or State Constitutions.]
The sinister New York Governor Andrew Cuomo was the former Executive Chair of the NGA Committee in 2020-21, and Cuomo, the former Chair of the association, ruled and performed duties alongside Governor Asa Hutchinson as his Vice Chair. Cuomo represented all 50 states and 5 territories. Currently, Governor Hutchinson is the new association Chair welding a lot of power.
Yes, through the National Governors Association, the Council of State Governors was created under the globalist Obama Administration in 2010 to set up an escalating environment for New World Order's (NWO) progressive, unnerving and treasonable policy platform. The National Governors Association (NGA), the Council of State Governors (Gov. DeWine from Ohio and Gov. Tim Walz from Minnesota) Co-Chairs are a very powerful NWO group, AND they have very wealthy NWO private-sector partners that really run the show (examples of the elite 1%, the Luciferian global billionaires, behind the scenes). The autocratic partners that are demanding injections are big corporations like:
We just mentioned the State Government Affairs Council (SGAC): here are the current members, but we will name a few: LexisNexis State Net, National Association of State Lobbyists, Pharmaceutical Research and Manufacturers of America (PhRMA), State and Federal Communications, Inc., American College of Cardiology, Apple Inc. and others… Also included is the SGAC Executive Board and Directors. And finally, their SGAC partners.  Oh, the partners… We are going to list them here so you can grasp the intense hold that these groups have on our state legislators and US delegation: SGAC is proud to partner with the National Conference of State Legislatures (NCSL), The Council of State Governments (CSG),  Women in Government (WIG), the American Legislative Exchange Council (ALEC), the National Governors Association (NGA), the National Foundation for Women Legislators (NFWL), and iCivics.
What a monstrosity of a web of deceit that has been spun! We never realize its strength and far-reaching power…until it's too late. Yes, every one of these organizations serves the New World Order (NWO) well! Surely you didn't think that the state or US legislators write all those bills themselves that we keeping fighting, did you? Our legislators convenes ultimately to promote the NWO agenda, not for "WE The People" and certainly not to carry out proper constitutional authority. After all, the National Governors Association said that they are CEOs of their state.
ACT is on the full list of State Government Affairs Council (SGAC) partners linked above. The New World Order sees that your child gets qualified to serve them with the indoctrination of a "proper education": for example, see ACT (American College Testing). The ACT test screens students for the NWO workforce. They will tell you it is not an intelligence test, but we beg to differ.
And moving on…
Looking at China/ Peoples Republic of China: Did the National Governors Association (NGA) partner with the Chinese People's Association for Friendship with Foreign Countries (CPAFFC)? Yes, the National Governor's Association promotes the United Nations NWO policies, they wage war against the people and have materially aided our enemies! The Chinese People's Association (CPAFFC) is a front group for the Chinese Communist Party. Hello!… The Chinese People's Association for Friendship with Foreign Countries has used the National Governor's Association to influence our local governments and strategically work with companies in our private-sector like Raytheon Technologies. Raytheon's name means: light of/ from the gods.
China is brutally communist and will sabotage or kill their own people. Repeating… Red China has infiltrated and corrupted our country through traitorous politicians, corporations, non-profit groups and philanthropic billionaires. Once again, the United Nations (UN) with its tentacles from the monstrous over-reaching power has countries in its death-grip. Globalists in the World Health Organization (WHO), the World Economic Forum (WEF), and many others entangled in the United Nations (UN).
Yes, the RINO Republicans have betrayed the real Conservatives and Independents because they work to promote the NWO agenda. The RINO's (Republican In Name Only) are getting concerned because there is a huge election next year, and 36 gubernatorial seats are coming open in 2022.  In Arkansas, our cunning NWO governor KNEW that the strategy was to get the gangster globalist employers/companies to coerce and intimidate their employees into accepting the hellish gene modification injections.This is happening in states all across the country. Are we watching the killers ballet?
See how the influential billionaire elite play and where they travel.
Here's a list of some the high-minded global elite billionaires that pledge to use the majority of their wealth for philanthropy/charities called The Giving Pledge.
Their website says:
What is the role of large-scale philanthropy today in society?
We live in an exciting time where innovation and advances in technology are redefining what's possible. But the problems affecting the world are complex, and solving them requires the collaboration of governments, non-profits, academic institutions, and businesses. Philanthropists can play an important role as catalysts, focusing on areas where existing funding is scarce, or that governments and businesses can't or won't fund. 
You can search The Giving Pledge site that yourself. These players pledge a significant part of their income and live off what's left in order to finance and promote the New World Order agenda. They give/funnel money through churches, charities, and non-profits this way.
Also, check out the link to pictures of the altruistic wealthiest individuals who took the pledge. This was an initiative started by Bill Gates and Warren Buffett over ten years ago with more than 200 individuals, couples, and families. 
Bill Gates and Warren Buffett speak at a Columbia Business School event in 2017.
Spencer Platt/Getty Images
This Bill Gates mRNA technology should concern all of us, given that the eugenicist billionaire players that set up this scam in the first place are NOT trustworthy!  The billionaire "Good Club" held an exclusive meeting back in 2009 to discuss how they were going to deal with overpopulation. Bill Gates, David Rockefeller, Jr., and Warren Buffet have been advocates that promote depopulation. Eugenics science and population control go hand-in-hand.
Plus this: here is a list of the signatories. Yes, Rothchilds and Rockefellers are on it. This movement of philanthropists is questionable and even dangerous because money can be used to leverage many things.
Could the signatories have been duped by the serpentine double-talking Gates or are they involved with the population control agenda… possibly child trafficking???