Arkansas' Primary Election May 24, 2022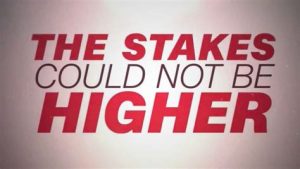 Early Voting Starts Monday, May 9 at 8:00 am
Secure Arkansas has bullet-pointed a list of candidates. Those we feel that are not RINOs based on our research are designated by the term "Best choice" below… but for those who are questionable, we have included a negative comment and our reasoning next to their name. You may also want to review the Arkansas Voters Guide for yourself.
Remember, this is the Primary Election for Republicans and Democrats only. We will take a look at the Independents, Libertarians, and other parties before the big General Election takes place in November.
U.S. Senate
Jan Morgan (R)- Best choice!
John Boozman (R)- Incumbent
Jake Bequette (R)-
Heath Loftis (R)-
Jack Foster (D)
Natalie James (D)
Dan Whitfield (D)
U.S. House District 1
Rick Crawford (R)- Incumbent
Jody Shackelford (R) From the Arkansas Voter Guide question 7 Covid – Candidate believes private employers should be able to mandate the Covid injection for their employees.
Brandt Smith (R)-
U.S. House District 2
Note: Unfortunately, RINO French Hill is a special global player because he is a Congressional Representative to the United Nations General Assembly (appointed by Joe Biden) and provides legislative authority for U.S. engagement in the corrupt United Nations (U.N.).
U.S. House District 3
Neil Kumar (R)- Best choice!
Steve Womack (R)- Incumbent – From the Arkansas Voter guide question 7 Covid – Candidate did not answer question 7 Covid: Allowing private employers to mandate COVID-19 vaccinations for employees. It appears that Womack supports private employers mandating COVID-19 injections.
U.S. House District 4
Arkansas Governor
Replace mandates with freedom! No more forced masks! No more forced vax!
Begin immediately working to eliminate the personal state income and state capital gains taxes, and pay for it by cutting the size of government instead of increasing other taxes!
Make Arkansas the safest place in America for children, born and unborn!
Uphold our Second Amendment rights, signing a clear constitutional carry bill into law! (Endorsed by Gun Owners of America)
Sign a bill to require public schools to put all their curricula online and be made accessible by parents.
Launch the initiative to fund students, not school systems – a real revolution of school choice for all parents and students!
Overhaul our child welfare system! Parents' rights must be protected! Child welfare workers will be required to wear body cams and inform parents of their Miranda rights! No more barging into homes without a warrant!
Fire the Director of the Arkansas Department of Health and the Arkansas Surgeon General and replace them with competent medical professionals who will encourage Arkansas hospitals and doctors to actually treat people who catch Covid-19!
Establish an office to make sure our veterans get all the federal benefits they are entitled to!
Have nursing homes and assisted living centers inspected often to make sure our cherished senior citizens aren' t being abused!
Fight to stop the fifty-year liberal assault on students in our public schools and universities! State-funded institutions should be places of education, not indoctrination!
Start a complete conservative makeover of all state agencies! We believe in individual liberty and freedom. It's about time our state government reflects our values!
Make sure violent criminals stay incarcerated and parole absconders are immediately re-incarcerated.
Ensure the integrity of our levees, bridges, and other infrastructure to protect Arkansans!
Begin public pension fund stabilization by bringing transparency on the true financial health of all state-funded public pensions! Gotta make them solvent!
Sign a bill to stop your city from holding tax-raising special elections you don't hear about! We'll move them to Election Day so you can vote against tax increases!
Sarah Huckabee Sanders (R)- Per the Arkansas Voters Guide, candidate refused to complete the survey
Anthony Bland (D)
Chris Jones (D)- Per the Arkansas Voters Guide, candidate refused to complete the survey
Jay Martin (D)
James Russell (D)- Per the Arkansas Voters Guide, candidate refused to complete the survey
Sapha Xayprasith Mays (D)- Per the Arkansas Voters Guide, candidate refused to complete the survey
Arkansas Lieutenant Governor
Leslie Rutledge (R)
Chris Bequiette (R)
Greg Bledsoe (R)- Beware!
Jason Rapert (R)
Doyle Webb (R)
Joseph Woods (R)
Arkansas Attorney General
Tim Griffin (R)- Best choice!
Leon Jones Jr. (R) Per the Arkansas Voters Guide, question 2, candidate was undecided about letting private businesses terminate employees who are not vaccinated against COVID-19. Per the Arkansas Voters Guide, question 5 Critical Race Theory, candidate was undecided about withholding state funds from any public school that promotes critical race theory.
Arkansas Secretary of State
John Thurson (R)- Best choice!
Eddie Joe Williams (R) April 2022, a complaint submitted to the Arkansas Ethics Commission earlier this month alleges Republican secretary of state candidate Eddie Joe Williams violated state law by displaying campaign literature on his vehicle on state Capitol grounds. … but we would like to add that this isn't the first time Eddie Joe has violated the state law. The Eddie Joe PAC from 2013 and 2014 can be looked at as a money laundering scheme. Here's an older Secure Arkansas article from 2015.
Anna Beth Gorman (D) Per the Arkansas Voters Guide, candidate refused to complete the survey
Joshua Price (D) Per the Arkansas Voters Guide, candidate refused to complete the survey
Arkansas Treasurer
Mark Lowery (R)- Best choice!
Mathew Pitsch (R)


Senator Pitsch was the Senate sponsor of Act 376 of 2019, which changes procedures for citizens' groups to follow when they try to get a ballot issue approved. This infringement means the attorney general will no longer approve the ballot title and popular name. Unfortunately, that will now be done by the State Board of 

Election Commissioners

. This is definitely NOT good and something only a RINO would get behind!
Arkansas Commissioner of State Lands
Arkansas Auditor
The Primary will occur on May 24, 2022.
Early voting starts Monday, May 9, 2022.
The General Election will occur on November 8, 2022.
An important side note: We would be remiss if Secure Arkansas failed to mention that we must make sure our elected officials do NOT want an Article V Federal Convention!
If an Article V Convention is ever convened, the delegates would have the power to impose a "new" Constitution which, among other things, could strip us of our Right to Keep and Bear Arms without infringement. The Second Amendment distinctly forbids the federal government from infringing the right of the People (the Militia) to keep and bear arms.
The delegates, as Sovereign Representatives of the people, could ditch our current U.S. Constitution and would have the power to create a new form of government! For the Convention, the delegates will have the highest lawmaking ability of the land, including Congress!
Concerning delegates — There is no higher power of enforcement to control them, command them, or stop them from doing anything they want to do. They have been given power to change the U.S. Constitution and are therefore above the current CONSTITUTION, above STATE LAW, above the STATE LAWMAKERS, and are a force unto themselves. Once the federal convention has convened, the delegates have what is known as "plenipotentiary power".
Plenipotentiary powers — Delegates to the federal convention will have "absolute" powers, called "plenipotentiary powers", because remember: they (NOT the state legislators) have FULL authority to broker the deal! Delegates are NOT under the authority of the states. The states have been totally duped IF they think they can control delegates chosen to conduct a FEDERAL convention or pull them back from the convention if they don't like what's going on there.
In closing, it's important to know who you are voting for on Election Day. Get educated and be prepared because the next few years ahead could be a challenge to endure…
As always, you can find our email articles posted on our website: SecureArkansas.com.  The Search box is a handy tool.
For more information about a topic, just type it into the Search box on our website, and click Enter!
Securing the blessings of liberty,
Secure Arkansas
securetherepublic.com/arkansas
[email protected]
Share This Article