Patriot Alert!!! PRESS RELEASE from California!!!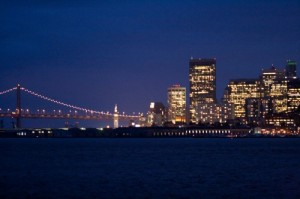 You have been invited by Jack Bauer to join a live Community Call.
The American Reconstruction Project (Join in)
Host: Jack Bauer – bowersecret@gmail.com
EPISODE #142 – The American Reconstruction Project!!!!
Saturday, 09-22-2012, evenings show!!
I've got Heather Gass joining me on Saturday evenings show. We'll be, talking about the United Nations, Agenda for the 21st Century and the California legislation that relates to Sustainable Development, Human Settlements, the Wild lands Project and much more. Here's a little about Heather:
Heather Gass is a wife, mother, realtor and tireless activist for private property rights and liberty. Prior to becoming an activist Heather was a network engineer for over 17 years. She is the author of three technical books and dozens of IT training videos, which have been translated into over 7 different languages and are currently used by colleges and IT professionals worldwide. During her high tech career she specialized in protocol analysis and IP Routing. After Heather had her son she retired from the IT industry and in 2009 Heather founded the East Bay Tea Party. Currently the East Bay Tea Party has over 3000 members and affiliates nationwide. Her group is one of the largest and most active groups in Northern California. Her group's major focus is Agenda 21 and private property rights. Heather is an expert on defeating the Delphi and has been educating and motivating conservative groups all over the state to fight for private property rights.
Her website is www.theEastBayTeaParty.com
Her twitter handle is @EBTPLeader
Topic: How's this for a topic???
Get ready to learn the truth about the U.N. And the global elites plan to control all private property, resources and people in order to usher in the New World Order.
All this from William Clark, Executive Director of the SOVEREIGN AMERICAN LAND OWNERSHIP CONSERVANCY FOUNDATION.
If you just want to listen, click on this link: Crusade Radio
Share This Article