U.S. United Nations Headquarters Locations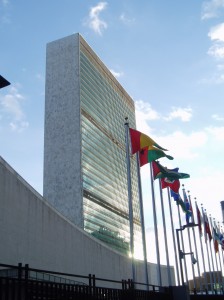 Still think the United Nations is benevolent?  The U.N. was founded in 1945 to replace the old League of Nations.  It contains multiple subsidiary organizations to carry out its agenda.  The United Nations Headquarters resides in International Territory in New York City.
Here's a link to most of the U.N. Headquarter Locations in the United States.  We are finding more locations as we go.
http://securetherepublic.com/un-chapters
Share This Article