Map of Environmentalists' Plans for the U.S.A. Is YOUR property at stake?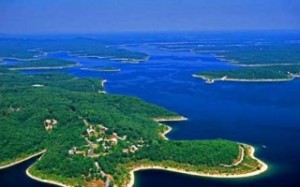 Following link shows the plans the environmentalists have with America.  It is laid out and color coded.  The link shows the Conservation Priorities.  The map can be blown up to get more detail by sliding the button on the slide in the top left hand corner in the + (plus) direction. The green-shaded areas are the Nature Conservancy's Priority Conservation Areas.  The Nature Conservancy developed its Ecoregional Portfolio to help establish land protection priorities in the United States.  The purple-shaded areas show the State Wildlife Action Plans.  NatureServe and its Natural Heritage Network members programs compiled the State Wildlife Action Plan data in October 2008.
Be sure to click on the box in the top left designated "CONSERVATION PRIORITIES" if you want to change the priority. Each time you change the priority, you will want to click on the box "MAP KEY &  CREDITS" to get the breakdown as to what the color code means.
When viewing the Map Link below remember: The Nature Conservancy is one of the stakeholders that signed on to the National Blueway, so don't let them tell you this land grab is voluntary. It is mandatory.
Share This Article