Comments Needed TODAY on Proposed Critical Habitat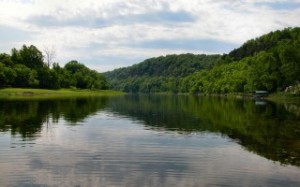 Today is the last day to submit comments regarding the U.S. Fish and Wildlife Service's (USFWS) proposed designation of critical habitat for the Neosho mucket and Rabbitsfoot mussels. Secure Arkansas submitted comments earlier this morning, and you may read them here. (You'll need to click to view the Word document attachment.) We need to have a few more comments added before the comment period closes.
We have written several emails about the designation of critical habitat topic in the past. Please go to this website http://www.regulations.gov/#!docketBrowser;rpp=25;po=0;D=FWS-R4-ES-2013-0007 and click one of the blue "Comment Now!" buttons on the right-hand side. Follow the prompts. It's docket number FWS-R4-ES-2013-0007. If you have a few moments tonight, please submit your thoughts and comments regarding this proposed designation. You may either write in the textbox they provide, or you may attach a PDF or DOC file. You don't have to say much. The proposed designation is a danger to property owners and can destroy business. If you've kept up with our past emails, you know what a danger this designation can and will be.
This site has more information about the proposed designation.
Comments are due by 11:59 p.m. Eastern Time tonight, July 14, 2014.
Please forward this email to your family and friends!!
Securing the blessings of liberty,
Secure the Republic
SecureTheRepublic.com
Info@SecureTheRepublic.com
Share This Article