Communist Chinese Companies to be Affected by EO 13959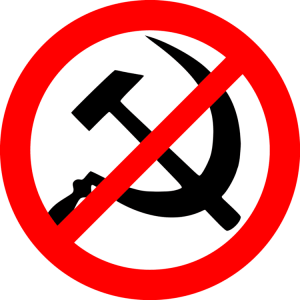 New Executive Order 13959 Restricts U.S. Persons from Trading in Publicly Traded Securities and Derivatives of Certain "Communist Chinese Military Companies" Effective January 11, 2021.
President Trump issued this new EO 13959 prohibiting U.S. persons from engaging in transactions in publicly traded securities of certain CCMCs, or any securities that are derivative of, or are designed to provide investment exposure to, such securities, effective January 11, 2021, at 9:30 a.m. EST.
So, the Wall Street banks are forced to pull the plug on hundreds of products to comply with the U.S. ban on several Chinese businesses that have ties to the Communist Chinese Military Companies (CCMCs).  More news updates can be found here. Example: BlackRock informs their clients about this situation in response to the sanctions on Communist Chinese Military Companies. They have until November 11, 2021 to divest from these securities.
BlackRock (located in New York) has had a presence in China for over ten years. This company seems to be the world's largest asset manager. The Founder, Chairman, and CEO of BlackRock is Marxist Laurence (Larry) D. Fink, also a member of the Council on Foreign Relations (CFR). Yes, he's a perfect example of an elite billionaire globalist and has a good amount of influence in the highest levels of our government and other governments, too. BlackRock is the largest investor in weapon manufacturers through U.S. Aerospace and Defence ETF.  Fink is a powerful man who wanted to become Hillary Clinton's Treasury Secretary back in 2016.
Our U.S. Government was contracted with BlackRock after the 2008 financial meltdown. Looks like Fink and BlackRock gained a lot from the bailouts that followed the crisis. So, BlackRock bailed out Wall Street and was the leading manager for the U.S. Government? Mr. Larry Fink attended the United Nations World Economic Forum DaVos Meeting this past January 2020 where "The Great Reset" was on their agenda. He is a world player and sits on the Board of Trustees of the World Economic Forum!
The World Economic Forum brings together the powerful world leaders in order to shape global, regional and industry agendas. You either play their sinister games or you will be dealt with one way or another. This is done each year!
The loaded globalist agenda scheduled for the first quarter of 2021:
Here is the new DaVos Agenda for January 25-29, 2021. The Forum will host a Global Technology Governance Summit in Tokyo April 6 & 7, 2021. In May 2021, there is a Special Meeting to be held in Singapore for the World Economic Forum.
Mr. Fink, a Wall Street Kingpin, stated that their goal is to become one of China's leading global asset managers. (Special note: Wondering how many people reading this have investments in BlackRock…) This looks like a Communist-type company that will promote Agenda 2030 and the UN Sustainable Development Goals. George Soros is always lurking around, also.
They are tied to the Big Tech giants trying to overthrow our government by trying to stop free speech and silence our voices:
Facebook, Twitter, Google, Apple, and Amazon are blocking communication and are trying to pull a coup to overthrow the government. (Notice the same controlling shareholders in all of these social media groups!)
Wells Capital and Lazard (a banking firm) are shareholders in Invesco Asia.
Found directly below from Wikipedia is the list of companies that will be affected by EO 13959:
Executive Order 13959 is a U.S. Presidential Executive Order signed on November 12, 2020 by President Donald Trump. Its stated goal is "Addressing the Threat From Securities Investments That Finance Communist Chinese Military Companies".
Prohibiting investment in "Communist Chinese military companies"
The executive order prohibits all U.S. investors (institutional and retail investors alike) from purchasing or investing in securities of companies identified by the U.S. government as "Communist Chinese military companies."[1][2] A "Communist Chinese military company" is any company that the U.S. Department of Defense has identified pursuant to Section 1237 of the National Defense Authorization Act for Fiscal Year 1999. The prohibition came into effect on January 11, 2021.[3] On December 28, 2020, guidance on the executive order was published clarifying that the order included subsidiaries of the relevant companies.[4][5]
List of affected companies 
Initially, 31 companies were identified, including two companies whose shares are traded on U.S. exchanges. These include companies in aerospace, shipbuilding, construction, technology and communication industries.
China Nuclear Engineering & Construction Corporation (CNECC)
China Spacesat
On December 3, 2020, the Department of Defense designated four additional companies as owned or controlled by the Chinese military, taking the total number of affected companies to 35.[6]
China Construction Technology
China International Engineering Consulting Corporation
References
As always, you can find our email articles posted on our website: SecureArkansas.com.  The Search box is a handy tool.
For more information about a topic, just type it into the Search box on our website, and click Enter!
Securing the blessings of liberty,
Secure Arkansas
securetherepublic.com/arkansas
info@securetherepublic.com
Share This Article