Secure Arkansas Endorsing Conrad Reynolds for U.S. Representative in Arkansas' 2nd District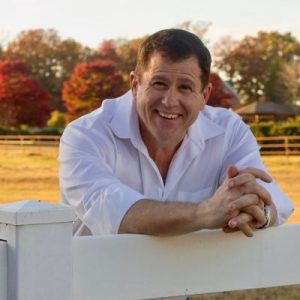 Secure Arkansas proudly announces the endorsement of Conrad Reynolds for the U.S. House of Representatives in Arkansas' 2nd District.
Colonel Conrad Reynolds (US Army Ret.) is running for Congress in Arkansas' 2nd District. He is a proud Christian and devoted husband and father. He served as a military intelligence officer in the US Army for 29 years and is a combat veteran, awarded Defense Superior Service Medal, the Bronze Star, and the Central Intelligence Agency's Seal Medallion. The past 12 years, Conrad has continued to serve our country as a military consultant in more than 8 overseas countries.

Conrad has an M.B.A. from Touro University and is an alumnus of the University of Central Arkansas. Born and raised in Arkansas, Conrad is the son of an Arkansas State Police Criminal Investigator. He is also the founder and past director of the Military Veterans Hall of Fame.
Secure Arkansas has vetted this worthy candidate and truly believes he will represent the people in Arkansas very well in Congress. He is a rare find. We need his influence in our U.S. House of Representatives and looking out for our best interests, not just for the 2nd District but for our entire state.
Here is Conrad's website.
The incumbent for the 2nd District is U.S. Representative French Hill whose voting record shows that he has done an abysmal job representing his constituents. We need better representation. Period.
Regardless of your party affiliation, please help see that this man, Col. Conrad Reynolds, gets elected. The Arkansas Primary is May 24, 2022, and the General Election occurs November 8, 2022.
# # #
As always, you can find our email articles posted on our website: SecureArkansas.com.  The Search box is a handy tool. 
For more information about a topic, just type it into the Search box on our website, and click Enter!
Securing the blessings of liberty,
Secure Arkansas
securetherepublic.com/arkansas
[email protected]
Share This Article