ACTION ALERT : AT&T and DirecTV Censor News…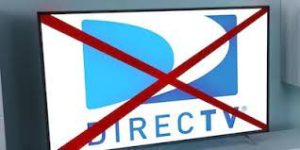 Action Alert! There's a violent platform underway to dismantle conservative America.
Please consider cancelling all your AT&T services including DirecTV TODAY, due to their WOKE agenda
At midnight on Tuesday, January 24, 2023, AT&T's DirecTV cut Newsmax's signal, immediately shutting the network of from more than 13 million customers of the satellite service, DirecTV Stream, and U-Verse. Read more about that here:
What's going on here?
What happens if ALL conservative news gets cancelled?
Let's stop the censorship from the global players.
Psychological Warfare has been used in the media over the decades against the American public and the people around the world… and is continuing to be used. It's brainwashing, deceptive, and confusing to people. This will only get worse, unless we take action immediately.
So, let's follow the fascist global elite and their filthy money, shall we? Yet again, another tangled web of deceit and cover-ups.
The DIRECTV Group, Inc., formerly known as Hughes Electronics Corporation, is the largest direct broadcast satellite (DBS) TV provider in the U.S. — even more than EchoStar's DISH Network. The company has over 15 million customers in the U.S. and 4.1 million in Latin America.
DirecTV is 38% owned by Rupert Murdoch's News Corporation, or Fox Entertainment Group. DirecTV has been tied to the American Legislative Exchange Council (ALEC). Note: ALEC is one of the main groups pushing for an Illuminati Article V Convention (a federal convention) and has passed out their traitorous how-to handbooks to every legislature in the country to get the lawmakers on board with their evil agenda that will betray us and our U.S. Constitution.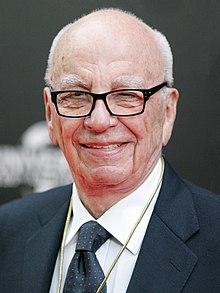 Rupert Murdoch
of Fox Entertainment Group
and a CFR member
In 1998, Rupert Murdoch was made a Knight Commander of St. Gregory.
DirecTV censored another conservative by removing One American News (OAN) from DirecTV in April 2022.
View DirecTV Leadership here.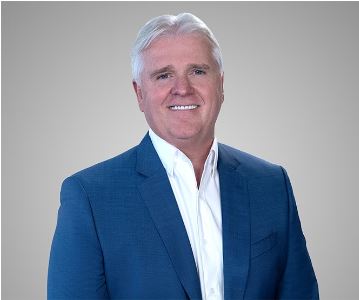 Bill Morrow
CEO of DirecTV
NBN chief executive faces legal action over US utility disasters
In May of 2014, Bill Morrow was named in a shareholder lawsuit over safety failings linked to fatal gas explosions involving his former company, San Francisco's Pacific Gas and Electric (PG&E).  

PG&E stands accused of putting profits and bonuses before safety.  Morrow left PG&E in September 2008.

The state gas industry regulator, the California Public Utilities Commission (CPUC), ordered PG&E to pay a $38m fine in 2011 following an investigation that found the pipeline was weaker than allowed by safety regulations, and had not been pressure tested.

In April 2014, a federal grand jury for the northern district of California also returned an indictment charging PG&E with 12 violations of the gas pipeline safety act. According to a statement from the FBI: "The indictment alleges that PG&E knowingly and willfully violated the PSA and its regulations between 2003 and 2010."
Also, Conservative Montana Senator, Steve Daines, sent a letter last year to DirecTV CEO Bill Morrow calling for him to reconsider the company's decision to not renew its contract with One America News (OAN) Network.
Now, on to the next players… Here's the leadership and Board of Directors of AT&T.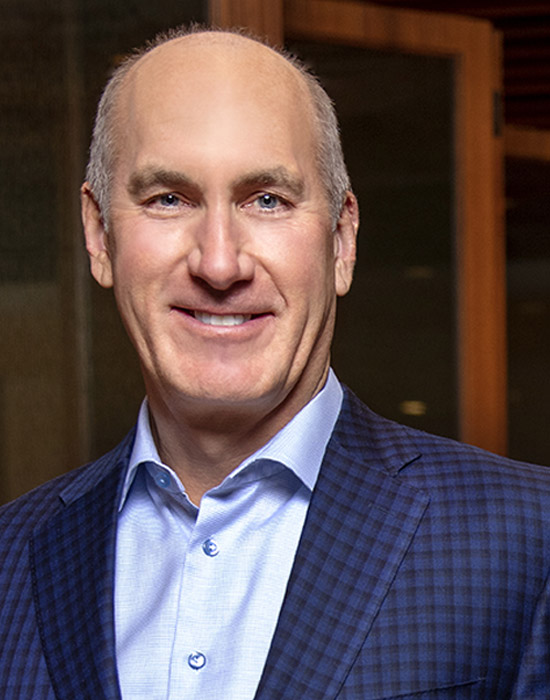 John Stankey 
(CEO) Chief Executive Officer, AT&T Inc.
Stankey's bio from AT&T:
Chief Executive Officer, AT&T Inc.

John Stankey assumed the role of CEO in July 2020 after previously serving as president and chief operating officer.

With $134 billion in 2021 revenues, AT&T is one of the world's largest companies in technology and telecom. Between 2017 and 2021 on a consolidated basis, AT&T invested more than $135 billion in its wireless and wireline networks, including capital investments and acquisitions of wireless spectrum. The company is consistently one of the top annual investors of capital in the United States.

John's leadership is driving AT&T to become America's best broadband provider. And as we approach the dawn of a new era of connectivity, the company is undergoing a significant transformation initiative to ensure all the company's business units are well-positioned for continued success into the next decade and beyond.

AT&T is a global leader in communications with more than 100 million U.S. mobile and broadband customers, as of December 2021, and millions of business customers, from the smallest companies to nearly all the Fortune 1000.

John joined AT&T in 1985 and has 36 years of accomplished leadership spanning nearly every area of AT&T's business. He has served in a variety of roles including CEO of WarnerMedia; CEO of AT&T Entertainment Group; Chief Strategy Officer; Chief Technology Officer; CEO of AT&T Operations; and CEO of AT&T Business Solutions. He currently serves on AT&T's board of directors.

John holds a B.B.A. in Finance from Loyola Marymount University and an M.B.A. from UCLA.
Oh, by the way, Stankey's net worth is over $27 million.
Looks like AT&T's CEO John Stankey was handed down direct orders to cancel conservative networks. Who gave that censorship order? Keep reading…
When looking further into the Board of Directors at AT&T, another man, William Kennard, stands out as a suspicious character that might want censor conservative Americans, news, and politicians — William E. Kennard, Chairman of the Board. He served under Bill Clinton and Barack Obama and was a Senior Fellow at the Aspen Institute, Communications and Society Program, in Washington, D.C.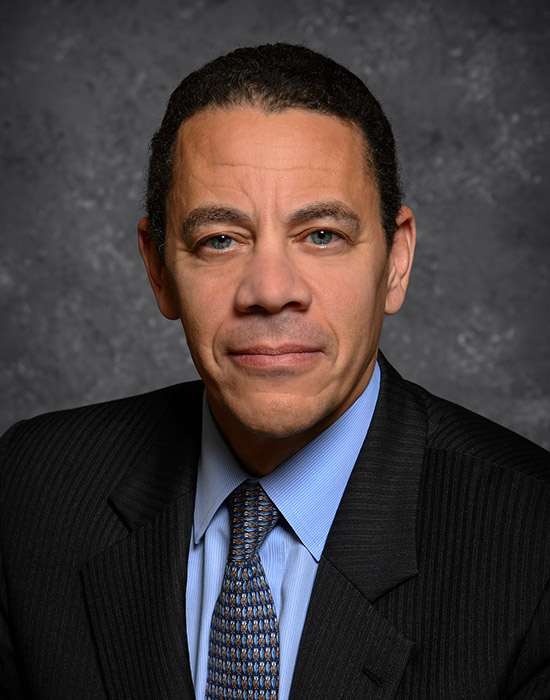 William E. Kennard
Chairman of the Board for AT&T
Here's Kennard's bio from AT&T:
Former United States Ambassador to the European Union and former Chairman of the Federal Communications Commission

Director since 2014

Mr. Kennard is Chairman of the Board of Directors of AT&T Inc. and has served in this capacity since January 2021. Mr.Kennard served as the United States Ambassador to the European Union from 2009 to 2013. From 2001 to 2009, Mr. Kennard was Managing Director of The Carlyle Group (a global asset management firm) where he led investments in the telecommunications and media sectors. Mr. Kennard served as Chairman of the U.S. Federal Communications Commission from 1997 to 2001. Before his appointment as FCC Chairman, he served as the FCC's General Counsel from 1993 until 1997. Mr. Kennard joined the FCC from the law firm of Verner, Liipfert, Bernhard, McPherson and Hand (now DLA Piper) where he was a partner and member of the firm's board of directors. Mr. Kennard is a co-founder of Astra Capital Management (a private equity firm) and has served on the board of trustees of Yale University since 2014. Mr. Kennard received his B.A. in communications from Stanford University and earned his law degree from Yale Law School.

Mr. Kennard brings expertise in the global telecommunications and media industries, including knowledge of the complex regulatory and policy landscape for communications, consumer perspective, and an understanding of the technological and strategic shifts in the industries. He also has experience in international trade and global investment.

Other Public Company Directorships: Ford Motor Company; MetLife, Inc.

Past Public Company Directorships: Duke Energy Corporation (2014-2021)
Another current AT&T board member that looks suspicious: Glenn H. Hutchins, who is on the roster of the Council on Foreign Relations (CFR). (Here are the Members of the CFR. Find more on the CFR further below, in our article.)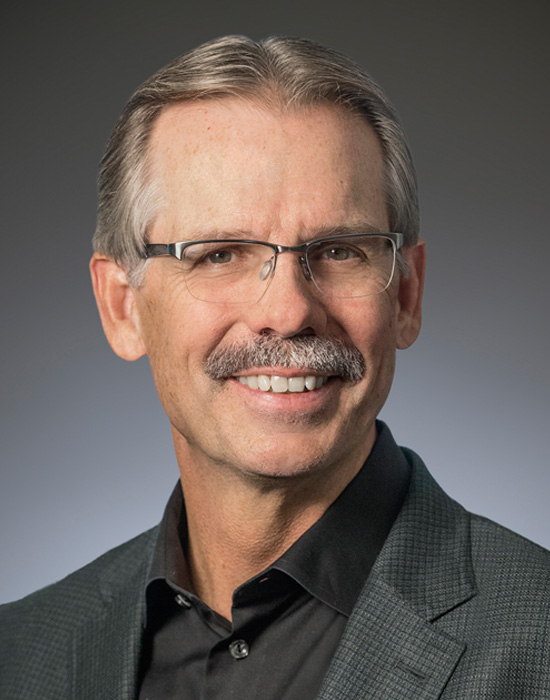 Glenn H. Hutchins 
Board Member for AT&T
Hutchins' bio from AT&T:
Chairman, North Island and North Island Ventures and Co-Founder, Silver Lake

Director since 2014

Mr. Hutchins is Chairman of North Island (a family investment office, aka Tide Mill, LLC, based in New York, New York) and has served in this capacity since 2013. Since 2020, Mr. Hutchins has also been Chairman of North Island Ventures (an investment firm in New York, New York). He has been coowner of Ordinal Ventures, LLC and of Ordinal Holdings ManageCo, LP (investment advisory firms in New York, New York) since 2017. He is a co-founder of Silver Lake (a technology investment firm based in New York, New York and Menlo Park, California), which was founded in 1999 and where Mr. Hutchins served as co-CEO until 2011 and as Managing Director from 1999 until 2011. Prior to that, Mr. Hutchins was Senior Managing Director at The Blackstone Group (a global investment firm) from 1994 to 1999. Mr. Hutchins served as Chairman of the Board of SunGard Data Systems Inc. (a software and technology services company) from 2005 until 2015. Previously, Mr. Hutchins served as a Special Advisor in the White House on economic and health-care policy from 1993 to 1994 and as Senior Advisor on the transition of the Administration from 1992 to 1993. He is co-Chairman of the Brookings Institution. Mr. Hutchins served as a director of the Federal Reserve Bank of New York from 2011 until 2020. He holds an A.B. from Harvard College, an M.B.A. from Harvard Business School, and a J.D. from Harvard Law School.

Mr. Hutchins brings extensive experience in areas that intersect technology, innovation and investment, along with financial, public policy and strategic planning experience. As the co-founder and co-CEO of a global investment firm, he brings significant leadership, business planning and human capital management expertise.

Past Public Company Directorships: Nasdaq, Inc. (2005-2017) ; Virtu Financial, Inc. (2017-2021)
In the bio above, you can see that Hutchins was Senior Managing Director at The Blackstone Group from 1994 to 1999, and BlackRock and Blackstone Group are listed as as Corporate Members for the Council on Foreign Relations.
We have seen players in global communications as well. We know that the media has been captured and is heavily controlled; otherwise, the truth would be reported.
Here's a famous David Rockefeller quote from his address to a Trilateral Commission meeting in 1991:
We are grateful to The Washington Post, The New York Times, Time Magazine, and other great publications, whose directors have attended our meetings and respected their promises of discretion for almost forty years. It would have been impossible for us to develop our plan for the world if we had been subject to the bright lights of publicity during those years.
(You may want to read that again.)
Blood and chaos surround the New World Order, and their slogan is "Order Out of Chaos" because in their scheming minds, the old order is being destroyed:  every constitutional principle and every godly belief and conservative value that we hold true must be blocked and reconstructed or totally annihilated. They seek to abolish the sovereignty of all nations. Two of the most sinister organizations on the planet are the Trilateral Commission and the Council on Foreign Relations.
The Trilateral Commission – A Council on Foreign Relations Front Organization
Here are some excerpts:
The Trilateral Commission is a Council on Foreign Relations front organization, established to influence American foreign policy, and facilitate Council on Foreign Relations expansion into Europe, Canada and Japan.

The Council on Foreign Relations uses front organizations to protect it from connection to illegalities that could lead to a Congressional investigation.

Recent economic upheavals in the Far East and Russia have made them ripe for Council on Foreign Relations expansion. Chinese, Korean, Russian, and Ukrainian movers and shakers were invited to the Trilateral Commission meeting to participate in "discussion-groups." The material generated will be used to prepare propaganda designed to influence United States national policy makers to support foreign policy favorable to Council on Foreign Relations controlled corporate expansion into those nations, and manipulate United States public opinion to favor those policies.

Notice that each arrow in the Illuminati logo shown above represents the number 6. (World governments, world religions, and world economics & finance.) Click here for the Illuminati Symbols "Trilateral 666".
The Trilateral Commission is an intergovernmental organization that holds G8 summit meetings with the leaders of the world's leading industrialized countries:
The Facts on the Trilateral Commission Show New World Order Plot

The world's elite utilizes secretive organizations such as the Committee of 300 structure, the CFR, the Bilderberg Society, and the Trilateral Commission to further its ultimate goal of global domination. [Top executives, including those from AT&T, have been found to be on their roster.] Although all these groups play a part in the movement toward a One World Government, the facts on the Trilateral Commission all lead us more specifically to the Council on Foreign Relations.

*Bracketed comment: Secure Arkansas.
The Illuminati Shadow Government: The Council on Foreign Relations (CFR) that many of you may not have heard of works behind the scenes attempting to control public opinion at all levels. Members of the CFR are involved in all levels of both the government and the corporate world.
Click here to view the CFR corporate members.  Please note that TikTok, a Chinese Company, is a member of CFR. TikTok is an Apple App that is secretly loaded with Chinese surveillance software. This App has been accused of secretly gathering "vast quantities" of user data and sending it to servers in China.
And what about the Logo for the Council on Foreign Relations (CFR)?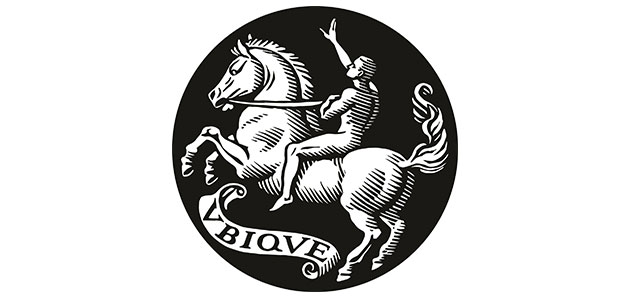 Notice the naked defiant rider on a white horse. Many Bible students can see this implements the dreadful, destructive, and bloody Four Horsemen of the Apocalypse as seen in Revelation 6:1-2
And I saw when the Lamb opened one of the seals,

and I heard, as it were the noise of thunder, one of

the four beasts saying, Come and see. And I saw,

and behold a white horse: and he that sat on him had

a bow; and a crown was given unto him: and he went

forth conquering, and to conquer.
Looking at the Propaganda Matrix… The Council on Foreign Relations (CFR) helped to form the World Economic Forum (WEF). The CFR and the WEF work together with the support and funds from the Central Intelligence Agency (CIA).
Klaus Schwab is the Founder and Executive Chairman of the World Economic Forum (WEF). He touts his communist activities constantly. In his early days, he studied at Harvard in the 1960s, where he met then-Professor Henry A. Kissinger and maintained a lifelong friendship with him. So, it was Kissinger that recruited Schwab as part of the Harvard International Seminar, which was funded by the U.S. Central Intelligence Agency (CIA).
Sadly, even most of our conservative TV news, newspapers, and magazines are CIA and/or CFR controlled.
See this informative 15 minute video: CIA whistleblower John Stockwell on CIA media manipulation.
Also, from Global Research: The CIA and the Media: 50 Facts the World Needs to Know
In our First Amendment Rights, you will see the five freedoms it protects:
Will you step forward to hold the constitutional line and speak with your actions?
ACTION ITEM:
If you're a DirecTV customer, call them at 877-762-9762 and demand if they don't bring back NEWSMAX and OAN, you will be cancelling their service

If you are an AT&T customer for any other of their services, call 888-855-2338 and demand that they end their censorship of NEWSMAX and OAN, or you will cancel their AT&T services.
As always, you can find our email articles posted on our website: SecureArkansas.com.  The Search box is a handy tool.  
For more information about a topic, just type it into the Search box on our website, and click Enter!
Securing the blessings of liberty,
Secure Arkansas
securetherepublic.com/arkansas
info@securetherepublic.com
Share This Article