Recent Apocalyptic Chemical Disasters in the U.S…

The desolation of the United States
Have you noticed all of the calamitous chemical disasters in the U.S. lately? The timing is highly suspicious! Could the February 3, 2023 disaster have been pre-planned? Now the cover-up begins? You decide.
In this current emergency, what happened in Ohio and around the Pennsylvania border?
NTSB Issues Investigative Update on Ohio Train Derailment
The National Transportation Safety Board reported that out of the 38 rail cars derailed, 20 rail cars carried hazardous material of which 11 derailed. Because of the derailment, fire damaged an additional 12 rail cars. Click here for a list of what the derailed cars were carrying. Click here for the EPA East Palestine Train Derailment press release.
What is going on in Ohio? The attempted cover-up says a lot more than the disaster.
East Palestine, Ohio, could be the site of the greatest environmental disaster in United States history. And the government doesn't seem to want you to know about it.

The result was dark plumes of smoke rising above Ohio and noxious gas filling the air. And in the week since, cows, chickens, foxes and other animals up to 100 miles away have been dropping dead. Rivers and streams are full of dead fish.
People or victims are left in total shock, terrified and fearing for their safety! Horrific scenes of desperate people; scarred, poisoned land; and toxic rainbow-colored water. Also, West Virginia Governor Jim Justice has voiced his concern about hazardous waste pouring into the Ohio River.  Some pets and livestock have already died, too. Residents are getting sick, showing symptoms of shortness of breath, respiratory irritation, and nausea. Also, surrounding wildlife is dying from this cancer-causing disaster! And sadly, the residents are left with a costly toxic waste dump! The fallout could be catastrophic.
This will turn out to be one of the biggest disasters in U.S. history.
Why is FEMA so quiet and neglectful? Is their role so limited that they can't help the affected people in Ohio? What a cop-out!
Once again, the government isn't helping properly! Beware when you hear the words, "Hi, I'm from the government, and I'm here to help…"
All of the residents need to be relocated immediately and compensated. This should not be considered a proper settlement, either! Obviously, their health and safety have been compromised in one way or another. The extent of injuries to the residents is yet to be determined. The gastrointestinal system and bone marrow are highly sensitive to radiation or toxic chemicals. Hydrogen chloride was released into the atmosphere, and could there have been nuclear waste materials, too?
Damage to human life and the environment will probably be much greater than is being reported. Chernobyl all over again?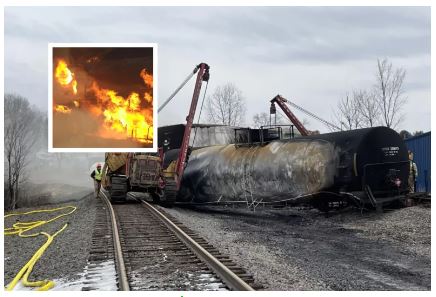 image credit from Newsweek
Here's a snippet:
The U.S. EPA said on Friday that Norfolk Southern contractors had installed a dam and a water bypass at Sulphur Run to prevent further contamination, and had also stopped the remaining spilled chemicals entering the stream.
EPA and the Governor DeWine of Ohio are asking the residents to trust the testing. Are they kidding? This cleanup and remediation work will take decades or longer! Should we trust the federal government to tell us the truth? (We aren't holding our breath…) This is the same government that said the Covid-19 shots were "safe and effective"!
People want to know the truth.
NewsNation reporter arrested during a news conference after Ohio law enforcement told him to stop his live broadcast. Why is the government attempting to block the truth?
From the article:
A NewsNation correspondent was arrested on Wednesday after he began reporting live during a news conference held by Ohio authorities regarding a train derailment — an incident police said involved a confrontation between him and a National Guard official after he was told to stop speaking during the governor's remarks.

Law enforcement officers interrupted NewsNation correspondent Evan Lambert as he broadcast from the event, where authorities announced they were lifting a multiday evacuation order near the site of a fiery weekend derailment in East Palestine, Ohio.
Charges dropped against reporter arrested while covering train derailment
On Wednesday (Feb 8), Ohio Attorney General Dave Yost announced that the charges were being dismissed.

"My office has reviewed the relevant video and documentary evidence, and is dismissing the charges against Evan Lambert as unsupported by sufficient evidence," Yost said in a statement provided to CBS News. "While journalists could conceivably be subject to criminal charges for trespassing in some situations, this incident is not one of them. The reporter was lawfully present at a press conference called by the Governor of the state. His conduct was consistent with the purpose of the event and his role as a reporter."
Why was the news suppressed?
Norfolk Southern Railway is handing out 1,000 checks for inconvenience to the people in the one mile range of the derailment spill. The negligent company says it will create a $1 million charitable fund to support the East Palestine community.
Again, the timing of all the "accidents" speaks volumes. How many of Norfolk Southern Railway cars carrying hazardous chemicals have to derail before we realize something sinister is going on in our communities? Is this just a lack of regulation, or is there something more to all these disasters?
From the Tennessee Star: Woke ESG Management Fund BlackRock Owns 6 Percent of Norfolk Southern, Whose Train Derailed in Ohio  
Snippets:
The controversy surrounding the train derailment escalated when, at the recommendation of Norfolk Southern, Governor Mike DeWine (R-OH) ordered a "controlled burn" of vinyl chloride in five carriages of the derailed train on February 6. The resulting plume of smoke spread over East Palestine and neighboring Pennsylvania.

On Tuesday, Pennsylvania Gov. Josh Shapiro (D-PA) issued a scathing letter to Alan Shaw, CEO of Norfolk Southern, for his failure to consider alternatives to the February 6 controlled burn. When the burn took place on February 6, however, Shapiro praised the burn as successful.

On Wednesday, The New York Times reported that DeWine's decision was heavily influenced by pressure from executives of Norfolk Southern.
BlackRock and Vanguard own about 12% or 13% of Norfolk Southern Railway, so that's why we should not wonder why the media is ignoring the Ohio train catastrophe. Dig for the truth!
The deadly BlackRock that bring suffering to the world has a stake in weapons and war. They promote dangerous companies and have been accused of groundwater contamination, misconduct, labor violations, and overinflated pricing, resulting in over billing of defense contracts issued by the federal government. Our corrupt government needs to get out of bed with BlackRock!
The chemical/nuclear companies should not get off scot-free but should be held responsible, too.
Moreover, is psychological warfare being used on the public? Yes! People must react to these catastrophes and not have predictive programming.
Alarmingly, a bizarre movie was released on August 31,2022 entitled "White Noise", and it portrays a train wreak that poisons a small town in Ohio! Now this scary nightmare is occurring in real life! Note: White Noise had its world premiere at the 79th Venice International Film Festival on August 31, 2022, and was released in select cinemas on November 25, 2022, before its streaming release on December 30 by Netflix. Here's the strange trailer, calling it the airborne toxic event!
The internet shows that the 2022 movie was shot around Ohio and is based on a novel by Don DeLillo. The book was published in 1985, shortly after a chemical disaster in Bhopal, India, that killed nearly 4,000 people.
Tragically, the Ohio residents are now living the plot of the movie!
Also, see the movie "Knowing"; it's about an oil spill that happens in the Gulf of Mexico.
Congress needs to desperately look at hazardous, nuclear waste and railway safety!… NOW! And deal with BlackRock and Vanguard.
According to the Department of Transportation (DOT), there are over a 1,000 train derailments every year. This is absolutely unacceptable! Our infrastructure is devastated. The Transportation Secretary, Pete Buttigieg, oversees the railroads. Why the incompetence?
Hazmat cargo violations are being caught during federal inspections of rail shippers and operators, but they are climbing! WHY?
We'd like to know:
Question: Did any of the derailments contain radioactive materials?
We know that radioactive materials are produced and transported by railroad by the Department of Defense.
Question: What happened when they lit the toxic spill on fire in Ohio? There are two common treatment techniques for nuclear waste: incineration of solid waste and evaporation of liquid waste. The third step in the process is called conditioning, and it supposedly brings the waste into a safe, stable, and manageable form so it can be transported, stored, and disposed of in some way.
Spent fuel is lurking around in the states. Check out the information and maps in the links below.
NRC Maps of Independent Spent Fuel Storage Installations (ISFSI)
From the link: Licensed and Operating Independent Spent Fuel Storage Installations by State (with list of sites)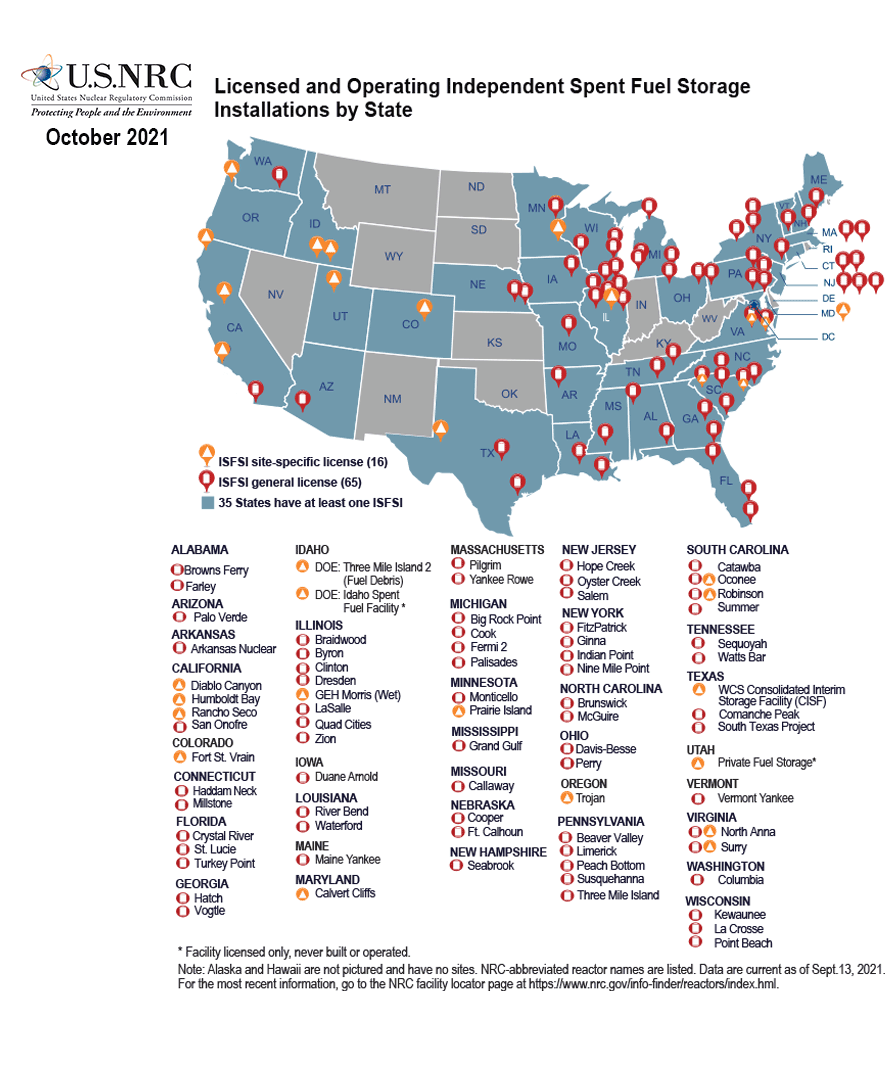 Locations of Complex Materials Sites Undergoing Decommissioning
Map from the link: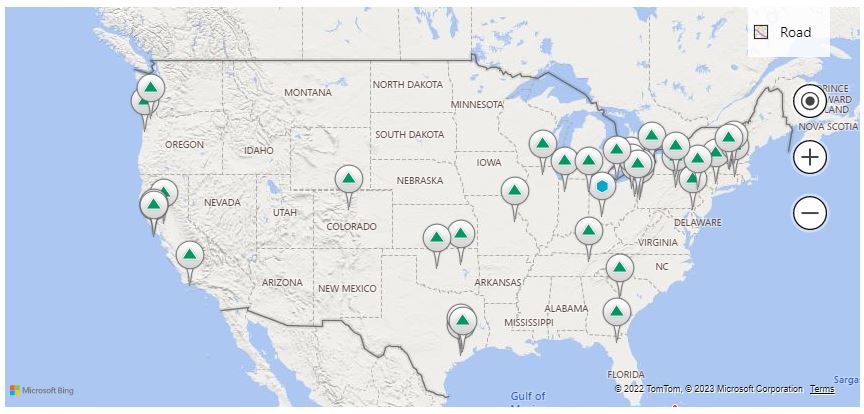 .
Locations of Fuel Cycle Facilities Undergoing Decommissioning
Map from the link: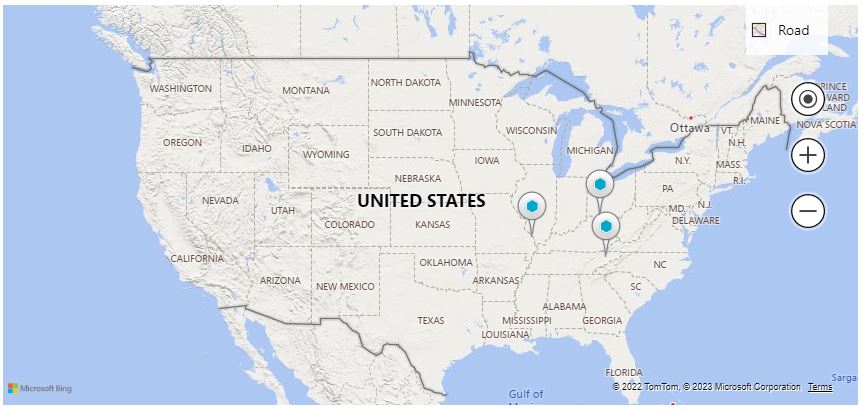 ALSO Nuclear materials: A fuel cycle facility, Lead Cascade, is undergoing a decommissioning in Piketon, Ohio. Licensee is Centrus Energy Corp.
Facility Type: Uranium Enrichment – Gas Centrifuge
The Staggering Timescales of Nuclear Waste Disposal from Forbes:
Most potent form of nuclear waste, according to some, needs to be safely stored for up to a million years. Yes, 1 million years… This is an estimate of the length of time needed to ensure radioactive decay.
Another Question: Was this malicious intent or a mere coincidence? Check out the dates of the derailments or the so-called "accidents" below, this week of February, 2023. These all occurred on February 13, 14, 15, and 16, 2023. Have you ever heard of such timed-out events??? Unbelievable!
Looks like all of this happens after the investigative reporter, Seymour Hersh, wrote his piece about the Nord Stream pipeline sabotage…
How America Took Out The Nord Stream Pipeline
Last June, 2022 the Navy divers, operating under the cover of a widely publicised mid-summer NATO exercise known as BALTOPS 22, planted the remotely triggered explosives that, three months later, destroyed three of the four Nord Stream pipelines, according to a source with direct knowledge of the operational planning.
Note: North Atlantic Treaty Organization (NATO), or you might as well say the United Nations (UN) is EVIL! Quit supporting NATO because NATO is all about war. Under NATO is the Nuclear Planning Group.
States targeted and affected so far:
Snippet:
Norfolk Southern, the company behind the Ohio chemical spill, fought against a new U.S. Department of Transportation safety rule that may have helped limit the impact of this month's derailment.
What about the water that's been dangerously affected in the Ohio River? And in the Ohio Watershed? The waste will affect the Ohio River and the entire Ohio Watershed and surrounding states, spreading far downstream…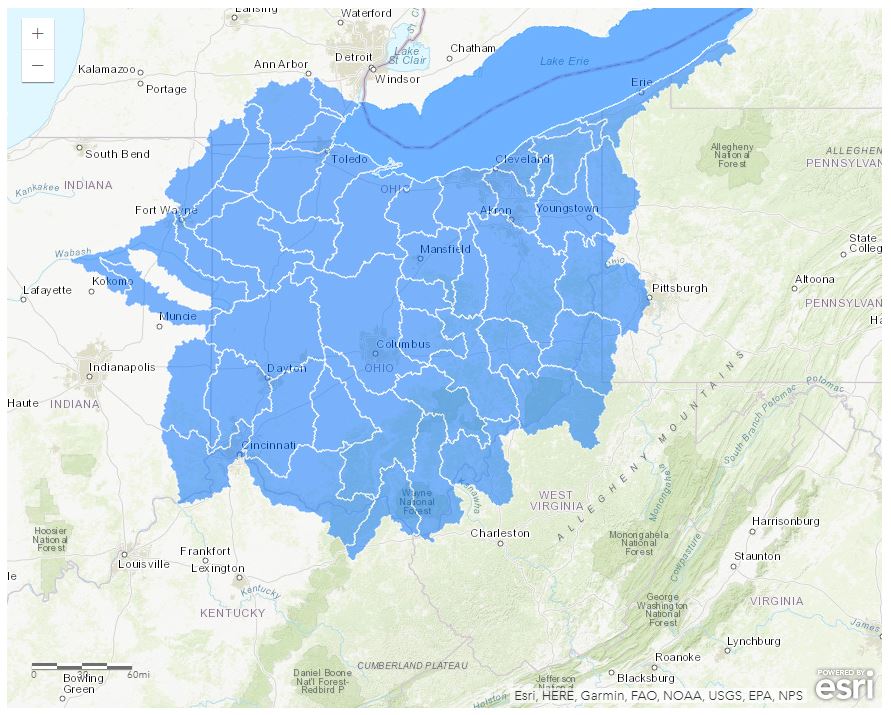 Texas — Train — Montgomery County, February 13, 2023. From NBC News: Collision triggers deadly Texas train derailment
Arizona — Truck Accident, February 15, 2023: Truck spills hazardous material in Tucson, Arizona, shutting down highway  
Oregon –Train, A train derailment February 13, 2023, at the Georgia-Pacific Mill in Toledo, Oregon. Derailed train spills about 2,000 gallons of diesel near Yaquina River.
It seems that the Oregon DEQ does not know how much fuel entered the storm drains or how much was absorbed into the ground near the spill site.
Michigan — Train, Norfolk Southern, February 16, 2023
Michigan train derailment probed after disastrous chemical leak in Ohio

Michigan train derailment video (near Detroit)

From USA Today, Michigan derailment: Train operated by Norfolk Southern; probe ongoing
South Carolina — Train, Norfolk Southern again, February 14, 2023. CSX train derails in South Carolina. Norfolk Southern faces more scrutiny over its derailment.

Arkansas — Train, Union Pacific — From KARK, Train cars derail in North Little Rock rail yard. Cleanup is underway after nine hopper cars derailed in the North Little Rock train yard Thursday afternoon, February 16, 2022. The incident is still under investigation. Evidently, Union Pacific is required by law to carry hazardous material and say they are using better technology (Precision Scheduled Railroading) to prevent derailment… but look what happened anyway! Union Pacific Corporation and BlackRock. BlackRock owns 4.51% of Union Pacific Corp. The Vanguard Group, Inc. owns 8.36% of Union Pacific Corp. Vanguard is the largest shareholder of BlackRock. BlackRock invests billions of dollars in weapons manufacturers like the companies we have in East Camden, Arkansas: Raytheon, General Dynamics, Lockheed Martin, and Northrup Grumman, etc.
Also, in Northeast Arkansas, hazmat teams say they are prepared following train derailment.

Arkansas Governor, Sarah Huckabee Sanders, is suing the EPA after Ozone Plan was rejected.
More disasters happening at this time!
The Church Rock Uranium Mill Spill (and Other Corporate Cover-ups)

You probably noticed that the elites who own and operate the companies that harm the environment the most don't live near the rivers they pollute. They don't live near the soil they contaminate. But they are not alone in their villainy. The media is their co-conspirator.

On July 16, 1979, the dam on the tailings pond broke. That break released radioactive waste into the Puerco River. When they finally got around to measuring it, radioactivity was 7,000 times the allowable level.

The river was the farmers' only source of water. And what community was most reliant on the Puerco River? The Navajo Nation.
WARNING, remember the proposed bill in Arkansas that Rep. Jack Ladyman and Sen. Clint Penzo sponsored:  HB1142 To Create The Arkansas Nuclear Recycling Program.
No, thank you!
It's coming up in the House Public Health, Welfare, and Labor Committee on Tuesday, Feb. 21, 2023. Let your voice be heard! We do not want Arkansas to be the only state with a long-term site for the storage of nuclear spent fuel, much less to recycle it.
Once again, when they say "safe", we do not trust it.
We do not want Arkansas to be set up for tragedies like those in Ohio, and nuclear waste lasts MUCH longer than hazardous chemical spills…
In closing, TAKE ACTION: Please call and email these members of the House Committee on Health, Welfare and Labor ASAP and tell them that we do not want a long-term nuclear waste repository in Arkansas. Vote NO on HB1142.
And contact Governor Sarah Huckabee Sanders as well:  501-682-2345
Rep. Lee Johnson, Chair  lee.johnson@arkansashouse.org  (479) 883-6393
Rep. Josh Miller, Vice-Chair – josh.miller@arkansashouse.org  501-365-3599
Rep. Jeff Wardlaw – jeff@jeffwardlaw.com  870-226-9501
Rep. Jon S. Eubanks – Jon.Eubanks@arkansashouse.org  479-438-0533
Rep. Stephen Magie – stephen.magie@arkansashouse.org   501-327-4444
Rep. Richard Womack – richard@richardwomack.com   870-403-6287
Rep. Deborah Ferguson – ddsferg@gmail.com   870-735-7098
Rep. Jack Ladyman- Sponsor – jackladyman@gmail.com   870-340-7499
Rep. Mary Bentley – mary.bentley@arkansashouse.org   501-889-3556
Rep. Justin Gonzales –  justinrory@yahoo.com   870-245-6365
Rep. Kenneth B. Ferguson  – kenneth.ferguson@arkansashouse.org   870-413-8942
Rep. Fred Allen  – fredallen99@comcast.net   501-804-7844
Rep. Aaron Pilkington  –  aaron.pilkington@arkansashouse.org   479-308-8384
Rep. Mark Perry  –  mperry@windstream.net   (501) 982-4561
Rep. Bart Schulz  – bart.schulz@arkansashouse.org   870-613-1940
Rep. Kendra Moore  – kendra.moore@arkansashouse.org  479-966-9191
Rep. Ryan A. Rose –  ryan.rose@arkansashouse.org  479-285-6383
Rep. Zack Gramlich  – zack.gramlich@arkansashouse.org   479-831-8072
Rep. R. Scott Richardson  – scott.richardson@arkansashouse.org  479-308-8260
Rep. Jeremy Wooldridge – jeremy.wooldridge@arkansashouse.org 870-565-7784
.
As always, you can find our email articles posted on our website: SecureArkansas.com.  The Search box is a handy tool.
For more information about a topic, just type it into the Search box on our website, and click Enter!
Securing the blessings of liberty,
Secure Arkansas
securetherepublic.com/arkansas
info@securetherepublic.com
Share This Article