Legislator Breakfast UPDATE re. Dr. Peter McCullough March 2, 2023!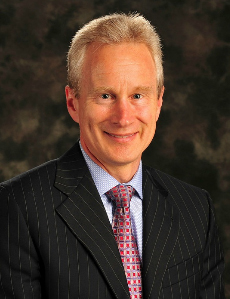 One more important update!
There is a change in venue for the Legislators' breakfast with Dr. Peter McCullough:
It will be from 7:00-9:00am at the Arkansas Capitol
March 2, 2023
For more information, call Carrie Sallee:
479-883-6455
Thanks again SO MUCH to River Valley City Elders in Fort Smith for bringing Dr. McCullough here to speak!
And it's still not too late for Licensed Health Care Professionals and the General Public to register last minute for the Fort Smith event!
Don't miss the opportunity to come & hear Dr. McCullough speak and to ask him questions!

And ONCE AGAIN: the cut-off date for Licensed Health Professionals to register to attend the March 2nd event and dinner is Feb. 23, 2023.
Be sure to view the flyer below to snap-shot the QR code in order to register to attend, or click one of the links directly above the flyer to register!
————————
We are pleased to announce that Dr. Peter McCullough, staunch advocate for truth and health, will be speaking in Fort Smith in March 2023! Secure Arkansas received this invitation which we're sharing with you, and we highly recommend this speaker. Please try to attend, and bring your family, friends, and co-workers as well! Be sure to register before 2/23/2023. Details below…
For Licensed Heath Professionals and the General Public:
Location:  Wyndham Fort Smith City Center, 700 Rogers Ave, Fort Smith, AR 72901.
River Valley City Elders is inviting you to our upcoming big event with Dr. Peter McCullough March 2 for Licensed Healthcare Professionals followed by the Public meeting.
If you have any questions, please call:
Carrie Sallee
Co-Founder; Communications-Events
River Valley City Elders
479.883.6455
———————————–
Dr. McCullough is an internist, cardiologist, epidemiologist, and the Chief Scientific Officer of The Wellness Company. Since the outset of the pandemic, Dr. McCullough has dozens of peer-reviewed publications on the infection and has commented extensively on the medical response to the COVID-19 crisis.
Dr. McCullough is one of the most published cardiologist ever in America, with over 1,000 publications and 660 citations in the National Library of Medicine and is a recipient of the Simon Dack Award from the American College of Cardiology and the International Vicenza Award in Critical Care Nephrology for his scholarship and research.
More About Dr. McCullough HERE.
Shown below is the Licensed Health Care Professional and General Public event flyer. Please consider printing some and taking some flyers to churches, libraries, businesses, social clubs, and other places where they can be posted, such as on bulletin boards and/or in break rooms.
There's a Discount Room Rate at Wyndham Fort Smith City Center:
$80.00 per night; Request "RVCE Event" or link HERE
The event is on Thursday, March 2, 2023 for
Licensed Healthcare Professionals from 5:30-7:00pm, followed by the
Public meeting from 7:30-9:00pm.
Click here for the flyer PDF to save to your computer and share with others. Licensed Health Care Professionals MUST register before 2/23/2023!
Click here to register if you're a Health Care Professional ($20 includes dinner and 1.5 Hr. CME)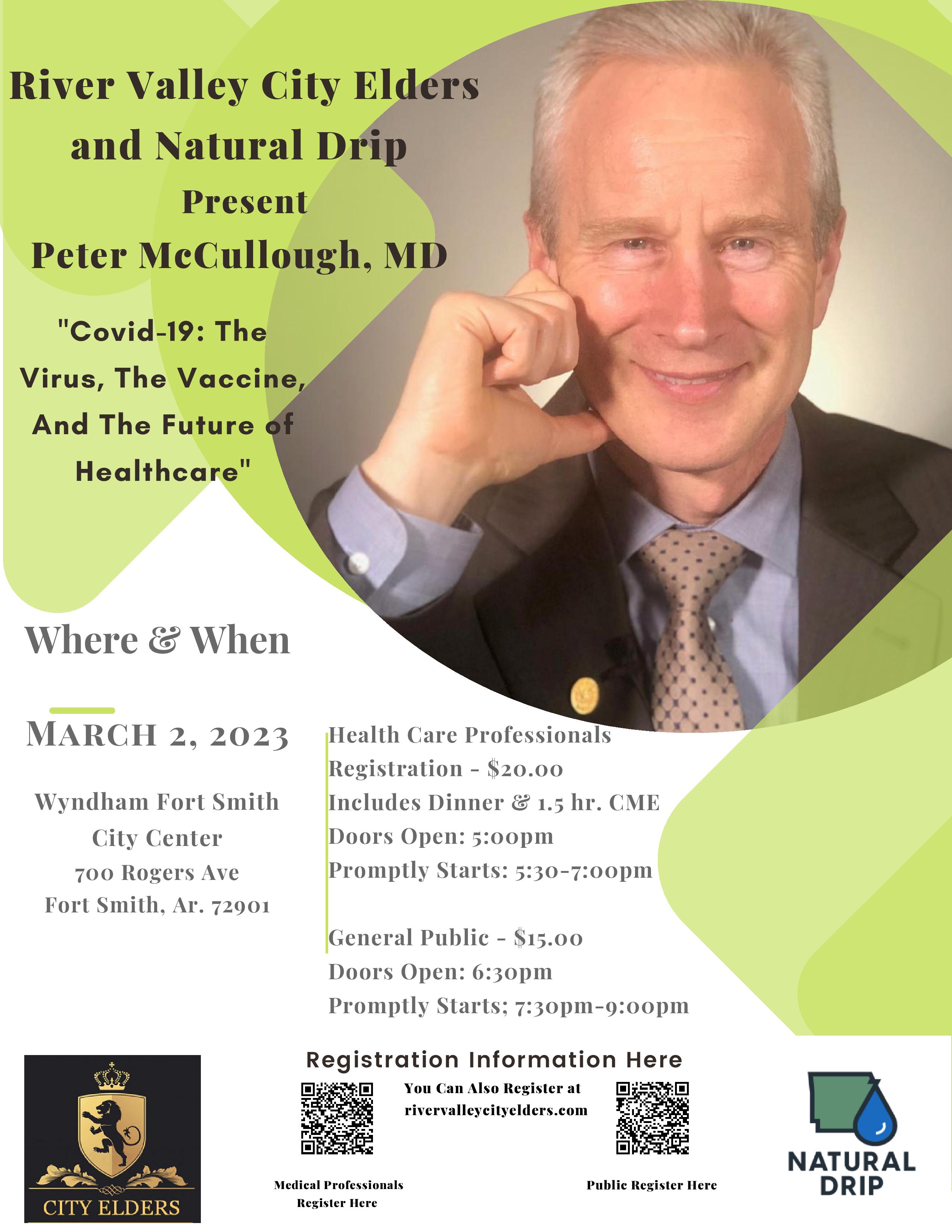 You may want to forward this to your friends and family.
.
As always, you can find our email articles posted on our website: SecureArkansas.com.  The Search box is a handy tool.
For more information about a topic, just type it into the Search box on our website, and click Enter!
Securing the blessings of liberty,
Secure Arkansas
securetherepublic.com/arkansas
info@securetherepublic.com
image credit for cover image
Share This Article