Senator Seeks to Repeal The Arkansas Data Centers Act (Illusive Legislation Involving the Right to Mine Cryptocurrency)… Other States, take notice, too!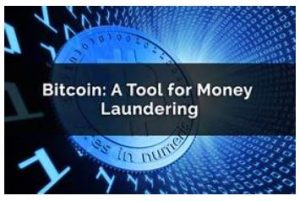 Senator Seeks to Repeal The Arkansas Data Centers Act
(Illusive Legislation Involving the Right to Mine Cryptocurrency)…
Other States, take notice, too!
Read what's happening in Arkansas concerning crypto mining!
The Arkansas Data Centers Act (Act 851) may get repealed!
This is great news! People's anti-crypto legislation is gaining momentum.
While other states were cracking down on crypto mining, our state mistakenly, purposely, or foolishly, in this last legislative session passed HB1799. The Arkansas legislators enacted dangerous legislation that would protect crypto miners as data centers and clarify the guidelines needed to protect data asset miners from discriminatory industry-specific regulations and taxes. Astonishingly, it even overrode the local government.
Brought forth at the very end of the 2023 legislative session, this last-minute cunning legislation had many definitions outlined, including "digital asset mining business," which it says refers to a collection of computers located at a single site that consumes over one megawatt (1MW) of power on average per year to generate digital assets through blockchain network security.
HB1799 – TO CREATE THE ARKANSAS DATA CENTERS ACT OF 2023; AND TO CLARIFY THE REGULATION OF THE DIGITAL ASSET MINING BUSINESS.
The bill was sponsored by Rep. Rick McClure from Malvern and Sen. Joshua Bryant from Rogers. This illusive, Chinese-friendly bill went through the Committee on ADVANCED COMMUNICATIONS AND INFORMATION TECHNOLOGY – HOUSE. It was chaired by Rep. Stephen Meeks from Greenbrier where his outraged constituents are in shock and trying to deal with the Communist Chinese crypto mining sites and the harsh consequences of the Chinese entrenched on the land there and the harsh consequences of passing this vile bill.
Thankfully, Senator Bryan King from Green Forest has stepped forward on this issue. He stated,
"I just want people to know I am working on this. This bill (HB1799) was NOT passed in a way to give the public proper notice or in an informed manner."
Senator King has filed a much-needed Interim Study Proposal 2023 to repeal HB1799:
AN ACT TO REPEAL THE ARKANSAS DATA CENTERS ACT OF 2023;
AND FOR OTHER PURPOSES
It's time for crypto mining projects to be dealt with in Arkansas. And, it's time for legislators to engage in their fiduciary responsibility, recognize the changed environment, and re-evaluate plans to spend taxpayer dollars to fund these Communist Chinese companies, the CCP.  A new day is here, and our US taxpayer money should not be spent backing our known adversaries.
Quoting Satoshi Act Fund CEO and co-founder, Dennis Porter:
"The state of Arkansas has pulled off a surprise victory and become the first in the nation to pass the 'Right to Mine' Bitcoin bill in both the House and Senate."
But this is nothing to celebrate.
Quoting the Bible for this issue: "Foreigners who live in your land will gain more and more power, while you gradually lose yours. They will have money to lend you, but you will have none to lend them. In the end, they will be your rulers." Deuteronomy 28:43-44
We wanted you to read the Faulkner County Report because people there are extremely concerned, and here are some excerpts:
In many cases residents, mostly in rural areas, haven't learned about their new neighbors — the new industry — until the sites are up and running, when it's way too late to do anything at all about it.

Residents across the country are complaining that cryptomining sites bring unrelenting low frequency noise as well higher energy rates and strains on the electricity grid, but Arkansans seem to be just now waking up to what's going on. (What is cryptomining, anyway?)

In April, the Vilonia City Council voted unanimously to allow a new cryptomining `operation on Entergy Way Road. Harrison's Planning Commission put their plans on hold after more than 150 residents filled their April 25 meeting with concerns about the issue. The Boone County Quorum Court followed on May 9 with a Resolution asking the Arkansas Legislature to "repeal or modify" recently enacted state laws about "data centers."
We also need to keep in mind that Bitcoin has been a desired place to launder money! The goal of money laundering in cryptocurrency is to move funds to addresses where its original criminal source can't be detected. Crypto money laundering rises 30%, report finds.
Criminals laundered $8.6 [BILLION] of cryptocurrency in 2021, up by 30% from the previous year, a report by blockchain data company Chainalysis says.
See the image below for an example of how money laundering is done: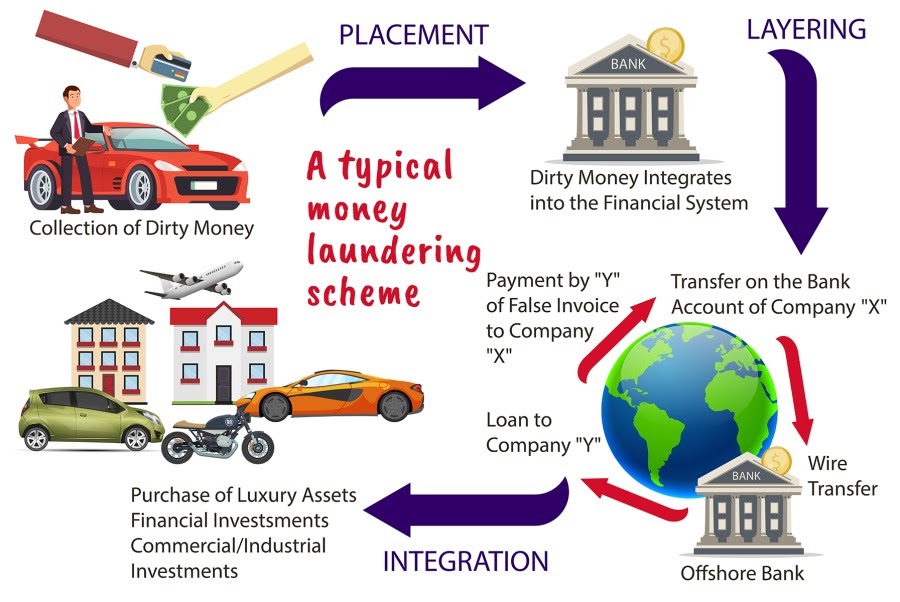 Call to Action! Contact our legislators immediately because discussion about the repeal of HB1799 begins soon! Tell them you support the repeal of HB1799.
You can view all of the legislators' names, email addresses, phone numbers, and districts here. At the bottom of this article is a full list if you want to copy/paste the legislators' emails.
Legislators, don't fail us now.
In closing, if America fails to hold on to our US Constitution, our land, and our natural resources, if we fail to maintain our independence, and if we fail to keep our sovereignty, then freedom fails worldwide. America is the resistance. We do NOT wish to become assimilated by the Marxist United Nations aka the New World Order.
If you hear about crypto-mining sites being proposed in your area, be sure to do what you can to stop them, or you'll regret them being installed. One may be headed your way, soon. If you've read our previous articles, you know why.
If you already live near a crypto-mining site, your property will be worthless… like this poor lady and her family who are dealing with THIS nightmare at their rural home in Damascus. (After you click the link, you may need to click the 3 dots on the right-hand side to download the video so you can hear it.) What if this were you and your family? The more crypto data centers that are installed, the more real estate values will plummet. One legislator wanted to install a sound barrier to help deal with the horrific noise, but that's not going to help enough! We don't want our taxpayer money being used to put up a sound barrier that will not properly deal with this issue! We want the crypto data mining site OUT of this area, period!
Remember, the crypto mining centers can turn the sound UP or DOWN, and they run 24/7/365, all the while gobbling up tons of our electricity and water. It WILL increase our electricity rates (to be addressed in a future article). Wildlife will flee the area… and what about pets and livestock? They are affected, too!
We have a right to peace and quiet, health and freedom. So, we have a responsibility to do something about that.
Let's take our states back!
No one wants that loud, awful, whining crypto-mining center noise… or the communists from the CCP that come with it, hooking up their data centers to our electrical grid!
Let freedom ring once again!
.
.
As always, you can find our email articles posted on our website: SecureArkansas.com.  The Search box is a handy tool.
For more information about a topic, just type it into the Search box on our website, and click Enter!
Securing the blessings of liberty,
Secure Arkansas
securetherepublic.com/arkansas
[email protected]
image credit for cover image
Share This Article