Unexpected Deadly Weapons Being Loosed Upon Americans!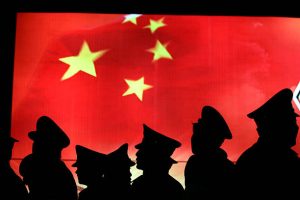 The Chinese Communist Party (CCP) is a threat to all America.
Deadly weapons are being deployed in our own backyards as crypto mining sites and wind farms operate and keep popping up all over America.
The Chinese are preparing for war.
Are you ready?
America's Single Point of Failure
"Cold War II Could Become World War III in 2023" — Bloomberg
States, call a special session… quickly! Everyday that goes by and our elected officials fail to put something in place to stop the hostile CCP operatives, the stronger the adversarial tyrants become as they entrench themselves in our counties, bringing devastation and possible deaths.
Regarding crypto facilities and wind farms, a noise ordinance that tries to mitigate the horrific sound that emanates from these infernal sites is simply NOT enough, BUT we do hope it passes! It's going to be a major problem to enforce this noise ordinance with these abusive communist Chinese! We will have lost control if they are allowed to come to our town, city, or county.
Severe environmental noise is a factor that needs to be addressed, but is there something more sinister going on as the Chinese communists from the CCP buy our land and move in and set up shop to destroy our vulnerable communities? Yes, we believe there is malicious intent! Do we even know what all of those portable containers at the crypto sites have in them? If the militant operatives wanted to transport those containers elsewhere, they could do some real damage. Why can't we actually take precautions and stop this chaos?
Are crypto mining facilities and wind farms being used as weapons against the unsuspecting and uninformed American people? There has been an absence of legislation that desperately needs to be put in place immediately regarding this harmful noise pollution, but why not just BAN these crypto mining facilities and wind farms altogether? It would be easier in the long run. The affects on physical and mental health put all residents in jeopardy. People can't stay safe if they can't monitor how they are feeling! We need to be reading the electromagnetic magnetic field in the area AND the sound readings as well.
Question: JPs and legislators, how are you planning on monitoring those affected sites?
In Secure Arkansas' last article, we mentioned infrasound, so let's take a closer look, shall we?
.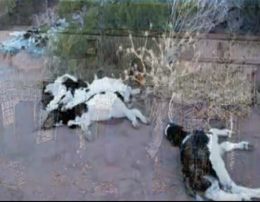 .
Do Wind Turbines Harm Animals? Yes, and if they harm animals, they harm us, too! From the article:
.
May 10, 2012 (San Diego's East County) – With an increasing number of industrial-scale wind turbines around the world,  numerous reports are surfacing to suggest that noise, infrasound and stray voltage (dirty energy) may be harmful to livestock and wildlife…

Although wind turbines have been growing in popularity as an energy alternative in the 21st century, there has been little to no testing done on the effects that these towering turbines could have on animals or for that matter, humans in the vicinity…

Federal wildlife authorities voice concern over wind impacts on wildlife.

Vibroacoustic disease (VAD): biological effects of infrasound and low-frequency noise explained by mechanotransduction cellular signalling. Basically, infrasound is low-frequency noise that has SEVERE biological affects. Sound AND vibration both have adverse affects. See this link from Pub Med about it. Here is a brief snippet from the abstract:
.
At present, infrasound (0-20 Hz) and low-frequency noise (20-500 Hz) (ILFN, 0-500 Hz) are agents of disease that go unchecked. Vibroacoustic disease (VAD) is a whole-body pathology that develops in individuals excessively exposed to ILFN.

"ILFN" stands for infrasound and low-frequency noise.

Infrasonic waves can be militarized to "destroy" anyone in its path.
Look more into that yourselves.
Hopefully, we can get a better perspective on the weaponization of wind farms and crypto sites being put forth in counties, especially in rural cities and towns, across many states.
The reason that timing is so important regarding wind farms and crypto facilities that need to be banned, is that we are being overwhelmed and targeted on all fronts. Globalist companies are working heavily with the communist Chinese. We are facing a war with China on American soil if things don't get resolved and our elected officials don't take action. The globalists seem to want that to happen.
And this infrasound is not just affecting us in the U.S., either. Read this short article: Noise pollution danger is hard to hear, this is why Israel must take action. Some excerpts:
Uri Hashiloni is fighting to be heard about a loud but often ignored health danger to himself and his family – noise.

As a resident of Ramat Tzvi, a moshav in northeastern Israel between Afula and Beit She'an, the rackets of sound that fill the air around him could get worse due to a wind turbine project.

"Wind turbines are weapons," he told The Jerusalem Post. "They emit loud, low-frequency intolerable sounds. International research has shown infrasound is dangerous and makes people sick."
Side note: The New World Order (NWO) "woke" companies (such as BlackRock) that promote the diabolical Great Reset want to combine the climate change agenda with international finance and monetary authority. Recently, in June 2023, a contriving Summit For a New Global Financing Pact took place in Paris. The so-called aim of the summit was to lay the groundwork for a renewed financial system. And of course, the global elite brought up inequalities, climate change, and protecting biodiversity. Here was their agenda, and their malevolent partners are listed at the end. Globalist partners like the Gates Foundation, the Rockefeller Foundation, Open Society Foundations, and Bloomberg Philanthropies, etc.
The NWO/ United Nations wants to merge the economies of the United States and China so that we would HAVE to pay a type of wealth/emissions tax worth trillions of dollars  into a climate change fund which would then be REdistributed to poorer countries. Oh, the scheming ways of the global elite!
Surely, we know that whenever Central Bank Digital Currencies (CBDC) are introduced… banks WILL fail! A cashless society will be easily manipulated.
Globalists Suggest "Finance Shock" And Climate Controls To Launch Their Great Reset
Participants include United Nations Secretary-General Antonio Guterres, US Treasury Secretary Janet Yellen, IMF Managing Director Kristalina Georgieva and World Bank President Ajay Banga.

However, what I'm seeing more and more in the past couple years is a convergence of narratives – Central banks and international banks are now suddenly more concerned with carbon taxation and global warming than they seem to be concerned with stagflation and economic collapse. Likely because this was the goal all along and economic collapse is part of the plan.

UN leader Antonio Guterres said the global financial system, which was conceived at the end of World War II under the Bretton Woods Agreement, was failing to rise to modern challenges and now "perpetuates and even worsens inequalities." In other words, he is angling for a new woke Bretton Woods.
Whenever Xi's communist Chinese operatives are allowed to hook up to our power stations, do we actually know what they are installing into our electrical grid? Who's there to oversee and monitor what is being done?
In closing, Governors, Legislators, and JPs and/or County Commissioners, YOUR decision to BAN WIND FARMS AND CRYPTO MINING will affect YOU, US, and ALL LIFE around our area! Don't make any of us suffer from the cruel hands of the Communist Chinese Party (CCP). They have a lot planned for America! We must NOT fool around and give them the upper hand. You and YOUR family are at great risk, too.
The Sheriff of a county can help keep the Feds out, and you can help keep the Communist Chinese out. The legislators are doing nothing about this, so now it's being passed onto you to take action and BAN crypto-mining and wind farms. You CAN do it!
Timing is extremely critical! JPs, YOU have the power to stop the CCP by using your exclusive original jurisdiction, and you ARE able to stand in the gap and stop the sadistic actions of the CCP that are invading our counties and homes with these vile and hazardous crypto sites and wind farms. Just putting in a "noise ordinance" is NOT nearly enough to solve what needs to be done there. We must deal with the issue of China, JPs!
The Carroll County Quorum Court meets Tuesday night, July 18, 2023 at the Carroll County Courthouse at 201 W Church Ave, Berryville, AR 72616, to discuss the "noise ordinance" and hopefully it will pass, but it is only putting off what MUST actually be done… and that is banning wind farms and crypto mining sites!
Here are the Carroll County Quorum Court members and their contact info.
If that wind farm is allowed in, the county will have their hands full coping with all the chaos that will occur. Remember, the County Judge controls the county roads, and that can stop the wind farm in its tracks! IF that dangerous wind farm gets built in Green Forest, then other Arkansas counties need to beware.
In the past, the Quorum Court has been conditioned to approve whatever Tyson wants done, but the American Chicken Company is now mostly owned by a Chinese Company.  How are you guys going to be voting now?
Looks like the communist Chinese are acquiring control of our food supply! If you recall, WH Group, formerly known as Shuanghui International, purchased Smithfield Foods, Inc. in 2013. Chinese companies now have most of the pork and chicken. Read on…
Special note: Tyson Foods, a world-leading meat producer, dominates the Carroll County area, but now, look who might be controlling that area…
In an article dated September, 2022, we found out that Tyson Foods sold out their majority stake to a Chinese company called Shandong Bao Shuan Group and they own 79.5 percent of the company! The Tyson office is headquartered in Springdale, Arkansas.
Regretfully, whenever our elected officials fraternize with these Marxist globalist companies and their hired lobbyists… we, the people, get hurt and taken advantage of, and we can lose everything we've got, even our lives, because legislators no longer represent their constituents; instead, they represent the big corporations' globalist agenda.
Communist China has co-opted the United Nations which always has a Marxist leader.
See how the narcissistic sycophant, Bill Gates, works with the militarized Chinese Communist Party and betrays America?! This is deeply troubling! He has invested in companies that are connected to China's industrial military complex. Gates and China's Xi Jinping assist in running/controlling the world with their depopulation agenda, expanding Artificial Intelligence, and censoring internet content. Humanity has their hands full surviving their evil Luciferian agenda.
Must watch: See this 2-minute news video of Laura Ingraham and Peter Schweizer talking about Gates and China.
And why did Bill Gates donate $50 Million to the CCP university doing military research?
The New American wrote this article about the CCP and Bill Gates working together to influence U.S. Agriculture Policy.
Secure Arkansas believes there is a communist Chinese land grab being attempted through these crypto mining sites and wind farms. Why are we letting these adversarial foreigners buy our land in the first place? All so NOT-SO-GREEN projects definitely enrich China, and these projects are being used as an inside strategy to take America down!
Must look! See how Biden's Administration rewards foreign countries with access to our taxpayers EV credits worth $1.2 Trillion.
Chair of the Ways and Means Committee, Jason Smith (MO-08) said,
"The Biden Administration is sacrificing America's economic and national security for the sake of writing as many green corporate welfare checks as quickly as possible, leaving America's key supply chains in the control of the Chinese Communist Party. While the Biden Administration is putting taxpayers on the hook to send money to foreign countries – in violation of a law President Biden championed and signed himself – it is also throwing up roadblocks to bringing more of our critical mineral supply chain to the United States."
A notice to ALL elected officials, from dog catcher to Governor:  if you cannot properly represent your constituents, then you must vacate your seat. So, if you can't stand the heat, get out of the kitchen. YOU are required to take action and not sit there and do nothing in order to draw your benefits. If you are put there by your handlers to do the will of these globalist companies, then you will be exposed and rooted out. You are either  serving your constituents, or you serving the New World Order agenda. It's just that simple!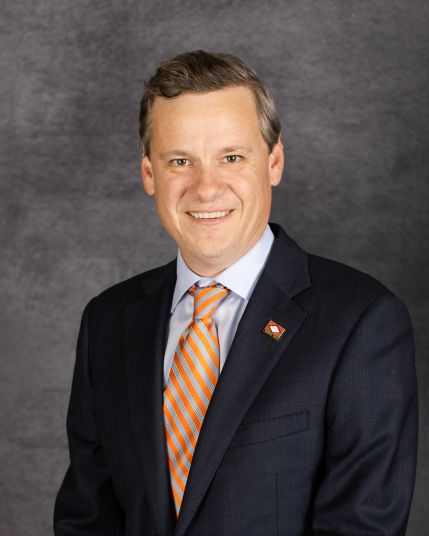 Senator Scott Flippo
Chair:  CITY, COUNTY & LOCAL AFFAIRS COMMITTEE – SENATE
Senator Scott Flippo of Bull Shoals has taken Senator Bryan King's repeal bill and sunk it into the bottomless pit of an interim study. Who will step up and be willing to activate it?
For the readers' clarification, we want the "Arkansas Data Centers Act of 2023" to be repealed and a Special Session called. Will it ever be heard of again? Without this repeal, the communist Chinese will use this to their advantage as they trash, sabotage, and plunder our local communities, all the while laughing all the way to the bank with their tax-subsidized renewable energy projects!
The title of HB1799/ now Act 851 is:
TO CREATE THE ARKANSAS DATA CENTERS ACT OF 2023; AND TO CLARIFY THE REGULATION OF THE DIGITAL ASSET MINING BUSINESS.
This deceptive bill is calling the crypto mining sites, "digital asset mining businesses" and is designed to give data centers, such as the communist Chinese crypto facilities, advantages over other Arkansas businesses! HB1799 even states that it will bring economic value to local communities and this state! Liar, liar, pants on fire!!!
Senator Flippo recently spoke to Republicans in his area and stated that it doesn't look good for a Special Session happening. Is that because one of the sponsors of this evil bill is sitting on your committee?
Did our lame duck legislature ever plan on doing anything, or was this a trick to appease the public?
Readers, please call your senator and call your representative, and ask if they would vote to repeal HB 1799, now Act 851 that Governor Sarah Huckabee Sanders signed into law. To date, she remains silent about the matter of a Special Session.
Shown below are the Senate Committee members for City, County, and Local Affairs. Are they willing to take action to have this bad bill repealed? They quickly voted it out of their committee and allowed HB1799 to go to the floor of the Senate, and here is how the Senate voted on HB1799 when the bill went to the floor in April 2023.
Chair Senator Scott Flippo
Vice-Chair Senator Terry Rice
Sponsor of HB1799 — Senator Joshua Bryant of Rogers  joshua.bryant@senate.ar.gov
Senator Kim Hammer
Senator Matt McKee
Senator Jim Petty
Senator Gary Stubblefield
Senator Dan Sullivan
*Rep. Rick McClure of Malvern was the other main sponsor of HB1799 in the House.
If we don't start putting some safeguards into place, one day we'll look up and realize that our whole entire country is owned by Communist CHINA!
.
As always, our articles may be viewed on our website at  SecureArkansas.com. Once there, you may:
view current articles on the main page;
view older articles by clicking "Posts & Articles" at the top left of the main page and scrolling down.
view additional past articles by clicking the "Next Page" button at the bottom right.
To find information about a topic, just type it into the Search box on our website, and click Enter!
Click here if you'd like to sign up to receive Secure Arkansas email alerts.
Securing the blessings of liberty,
Secure Arkansas
securetherepublic.com/arkansas
info@securetherepublic.com
image credit for cover image
Share This Article