Results of Senate Committee Mtg in Harrison re Crypto bills 7/24/23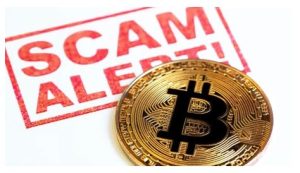 Arkansans has Become Ground Zero to Stop the New "Right to Mine" Crypto Law!
Justices of the Peace and City Councilmen, you MUST act now, BEFORE August 1, 2023, BEFORE Act 851 goes into effect.
A Children and Youth Senate Committee meeting involving crypto mining facilities took place in Harrison, Arkansas on Monday, July 24, 2023. For those of you on Facebook, you can watch a video of the committee meeting here.
This past legislative session, the Arkansas legislature laid an overwhelming burden at the feet of our local officials regarding these corrupt crypto mining facilities. It is causing panic and a lot of trouble around the state as counties rush to implement ordinances to lessen the impact of these facilities. There wasn't/ isn't a preexisting framework for our communities to use, so with the passage of the malevolent bills HB1799 AND HB1654 by our state legislators, now our local elected officials are tasked with thoroughly examining what they already have in place and pass safety measures BEFORE August 1st, as that's when Act 851 is set to kick-in. Yet, the easiest and best thing to do is to ban them completely. We should be banning crypto mining facilities, not setting limits on them! The noise ordinance will basically be non-enforceable, dear readers.
The Senate Committee discussion on Monday, July 24th addressed these last-minute "woke" chaotic crypto bills that were passed with hardly any scrutiny this last 2023 session and are finding out all of the unintended consequences that come with the hazardous crypto mining facilities that hook up to our power grid:
Act 851 (House Bill 1799) the Data Centers Act of 2023, sponsored by Senator Joshua Bryant of Rogers and Representative Rick McClure of Malvern. Here is the statement from Rep. Rick McClure. (Rep. McClure, why didn't you show up? Were you travelling once again?)

Act 819 (House Bill 1654), Sales and Use Tax Exemptions for Data Centers sponsored by Senator Jonathan Dismang of Beebe and Representative Aaron Pilkington of Knoxville. Fraud was committed at the Arkansas Capitol when these bills were introduced! See Fraud at the Arkansas Capitol!
Where were the sponsors of these hideous bills? We want some answers! Why were they ALL a no-show, including the committee chairs, Senator Scott Flippo of Bull Shoals and Representative Steven Meeks of Greenbrier, who allowed these bills into and out of their committees?
Senator Joshua P. Bryant of Rogers is part owner in JC Construction/John Craig Construction in Rogers. He was a sponsor of HB1799 and a major player in getting this "new" crypto bill passed that set a precedence for the whole country. It was a coup! The Republican Committee NEEDS to deal with Senator Bryant!
Senator Jonathan Dismang of Beebe has Dismang Consulting Services, LLC. Dismang is a financial advisor and this last session he forced his bill to pass by not properly informing the legislators of the negative facts and true intent of HB1654. This was fraud, in our opinion. The whole episode was recorded in the video in the article just above. The Republican Committee NEEDS to deal with Senator Dismang!
Rep. Steven Meeks of Greenbrier, the Chair:  ADVANCED COMMUNICATIONS AND INFORMATION TECHNOLOGY – HOUSE. He is a computer technician, so we wonder if he's invested in these crypto currencies, such as bitcoin?… he is doing NOTHING to help with the dangerous crypto facility in the Bono community near Greenbrier. At a Conway Republican meeting, Meeks wanted to educate everyone on bitcoin mining instead of helping solve the hazardous crypto facility. Newrays One, LLC/ Green Digital actually offered one resident hay bails to help with mitigation of the crypto site. The Republican Committee NEEDS to deal with Rep. Meeks!
Remember, Senator Scott Flippo, the Chair:  CITY, COUNTY & LOCAL AFFAIRS COMMITTEE – SENATE. of Bull Shoals has dropped Senator Bryan King's repeal bill into the bottomless pit of an interim study. So, Flippo is sitting on top of this repeal bill! The Republican Committee NEEDS to deal with Senator Flippo!
These greedy Republican lawmakers pulled off a coup at our Arkansas Capitol, and we are sure there could be great rewards awaiting them! Sadly, we are in deep trouble in this beautiful state and trying to deal with all the communist Chinese operatives that are tied to the adversarial CCP and the environmentally unsafe crypto sites. Our electrical power grid is NOT secure and has been opened up for the CCP to have free reign. There will be MORE unintended consequences to come if we can't get a special session called soon.
Remember, there's a lot of electrical power at stake!
How Much Energy are We Talking?
Buildings used to house cryptocurrency mining can create a massive strain on local electricity grids, with a single "crypto transaction" consuming more energy than that required to power 6 houses for a day in the U.S. The estimated global annual energy consumption of the current cryptocurrency market is over 68 TWh, equivalent to more than 19 coal fired power plants operating continuously. Due to the technical nature of blockchain, this number is projected to grow to 100 TWh annually.
Stay strong JPs and Councilmen! Here's something the JPs and Councilmen should look into:
In the Senate Committee meeting in Harrison on Monday July 24th, City Attorney Nancy Cartwright said this, "…We did not have data centers in our list of permitted users because it hadn't been developed in Harrison…."
JPs and Councilmen, take notice! Please take immediate action and use the emergency clause and add the appropriate language to the city's legalities to protect our areas from these data centers. Once they get in, this will be a nightmare to deal with…
Also JP's, if you want to protect your beloved area in your county from the communist operatives' crypto facilities, then you can use your exclusive original jurisdiction power laid out in the Constitution of the State of Arkansas of 1874, Article 7 Section 28 and BAN the crypto mining facilities completely! Again, you WILL have many regrets if you don't act and totally ban them. Don't let the bullies in Little Rock control our destiny. There are more of us who will back you than the Little Rock bullies to bully you. Do the right thing, and use your power to BAN all Crypto Mining Centers in your counties.
Readers, for contact info on your JPs, see the list here, then click on your county.
The condescending executives at the predatorial Cryptic Farms were at the Senate Committee meeting to testify, brag, and manipulate the listeners, touting how well the Arkansas Blockchain Council had vetted the blockchain/ crypto companies. Really, if they did such a good job, then how did we get in this mess with all those communist Chinese loaded up with shell companies setting up their dangerous crypto mining facilities in Arkansas? For example, Green Digital. The Arkansas Blockchain Council wrote the bad bills (above) that are causing the suspicious manipulation in our government. Cameron Baker and Dr. Thomas Harford, the managing partner of Cryptic Farms, LLC AND the head of the Arkansas Blockchain Advisory Council want to regulate the crypto industry BUT not have anyone regulate them, as was spoken in the video taken Monday. So, with buffoons like these guys in charge, entering into a cashless society will surely cause America to fail.
Cameron Baker loves to say that Cryptic Farms is veteran owned. They show no signs of patriotism, just worldly signs of pure greed and hunger for power. Cameron Baker and Tom Harford had the audacity to skip out before the meeting was over so that they could not get recalled by the committee!
Moreover, Cryptic Farms can buy cheap power in a bulk energy procurement and then turn around and re-sell it back to us. So, they ARE able to negotiate public and private rates schedules as well as manage the community engagement process to redirect power to resell it to users.
From their website: "Cryptic negotiates Public and Private rate schedules, manages the community engagement process, and guides the approval process through Public Commissions and local decision makers."
Cryptic Farms should NOT be the negotiators and should not be negotiating with Entergy on electricity that they want to sell back to consumers. Do you want them managing YOUR community in this process? The Arkansas Public Service Commission will need to answer a few questions. Cryptic Farms are acting as a middleman reselling energy.
Are you okay with having a middleman between you and your power company…?
Once again, the hazardous and corrupt crypto mining facilities are affecting entire communities across the state and people are staying outraged. You know, the facilities that want digital currencies using computer codes; a digital currency that wants to obliterate cash and move us directly into a cashless society! A society where you have a social credit score that includes energy credits and injections. That score will show whether you have been compliant or non-compliant to the demands of the global elite.
Shown below is the DemGaz article about the Senate Committee meeting in Harrison, and you can also read it online here: Senator: need to repeal new law on crypto mines. Since the DemGaz isn't printing during the week anymore, we wanted you to be able to read this.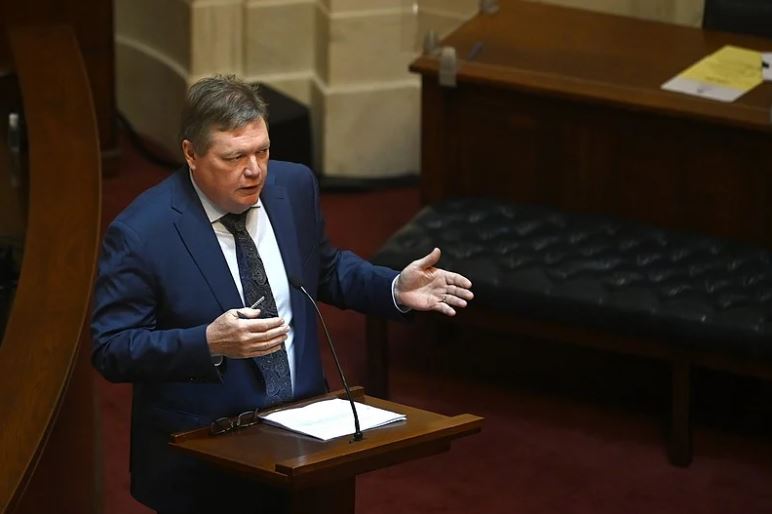 Senator Bryan King, R-Green Forest, speaks during the Senate session in this Jan. 12, 2023 file photo. (Arkansas Democrat-Gazette/Stephen Swofford)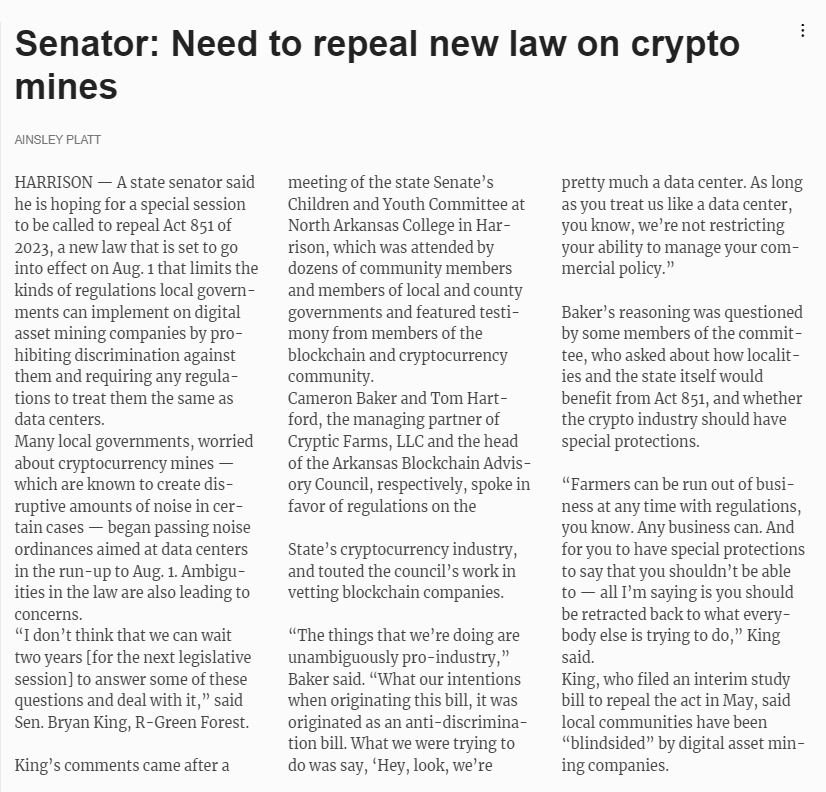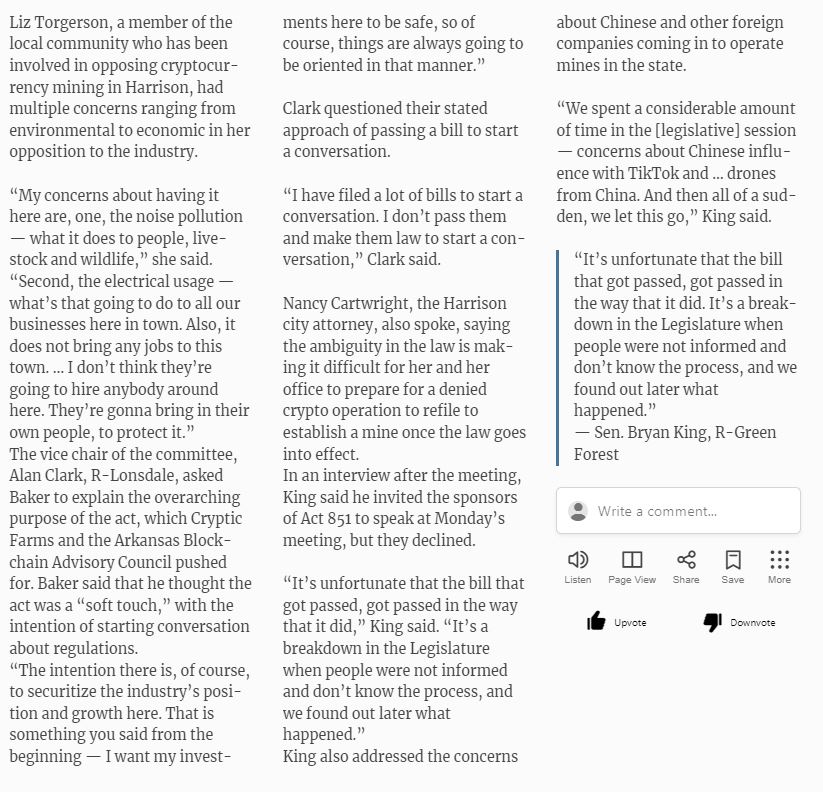 Governor Sarah Huckabee Sanders, we need a Special Session called immediately! We, the people, will NOT forget how you have aided in this "woke" coup at our Arkansas Capitol.
Readers, call her AGAIN! 501-682-2345
.
As always, our articles may be viewed on our website at  SecureArkansas.com. Once there, you may:
view current articles on the main page;
view older articles by clicking "Posts & Articles" at the top left of the main page and scrolling down.
view additional past articles by clicking the "Next Page" button at the bottom right.
To find information about a topic, just type it into the Search box on our website, and click Enter!
Click here if you'd like to sign up to receive Secure Arkansas email alerts.
Securing the blessings of liberty,
Secure Arkansas
securetherepublic.com/arkansas
info@securetherepublic.com
image credit for cover image
Share This Article