Update on Arkansas' Special Session Sept. 12. 2023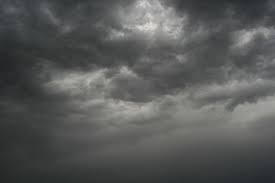 A Cloud Still Hangs Over the Arkansas State Capitol!
Continue to Contact our Legislators…
and Continue to Speak Up for Our Freedoms and Transparency in Government!
Any information generated from our tax dollars should be made available to We the People. The press and the people demand transparency in government!
Don't go to sleep on this one, readers! The public is outraged! There was another new FOIA bill filed today:
.
SB10 filed by the RINO Senator Bart Hester from Cave Springs and RINO Rep. David Ray from Maumelle.
Here is the agenda for SB10 for Wednesday morning, September 13, 2023. View the Bill Status History here.
This new bill still limits transparency in one way or another! Without our ability to require and demand sunshine (transparency) at every level in the state, the actions of our public officials will go unexposed and unhampered, and we will be taken advantage of by the secrecy in government, the security of the governor included.
And we are now witnessing this conniving governor and her family's security being overplayed. Her tweets are even questionable regarding this issue. This FOIA bill is NOT about the security of the governor… That's a lie! Why can't we see her flight logs? Who is she hiding that were on her flight logs?
Check out this news article: UPDATE: Who was on those plane flights that led the governor to enter panic mode? Matt Campbell has answers. — by Debra Hale-Shelton of the Arkansas Times.
The governor also wants certain parts of SB10 to be retroactive back to June 2022! That was in Asa Hutchinson's administration…
Didn't Asa travel to China around that time???
Readers, tell your Senator and Representative to vote NO on HB1009/SB9… AND SB10, please!
So… what is the governor still so desperately trying to hide from the Arkansas public? We don't want her to be able to get away with anything she wants as long as a minor child was/is present. And, why does she want her job duties at the Capitol confidential?
Looks like the RINO troublemaker Senator Bart Hester (the Senate Pro Tempore) is still shooting for the other provisions to be implemented in SB9 because he has the AG Tim Griffin as his muscle, so he will keep pushing. Here's a video of Hester speaking at the Arkansas Capitol tonight, Sept. 12, 2023. And here's his picture from the arkleg website: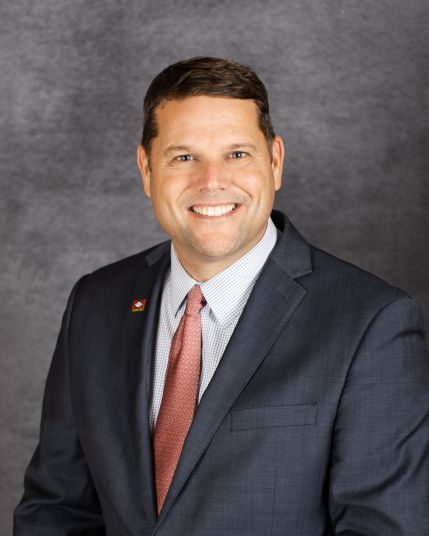 The taxpayers resent all of this manipulation, torture, and chaos at the Capitol because we expect our FOIA to be left completely in place. Remember, Hester has worked for many years to destroy our powerful Sunshine Law/FOIA. He has always wanted to dilute, block, or nullify any part of the Freedom of Information Act.
Read Robert Steinbuch's comments on SB9 from Conduit News today (9/12/23):
Yesterday, Senator Bart Hester said: (1) that folks were "messing" with legislators by communicating with their elected officials on the dismal-proposed Freedom of Information Act revisions, (2) that he (Hester) graciously wasn't going to name the names of those "messing" with legislators, and (2) that he (Hester) could've passed the original lousy bill yesterday morning.

Let me clear up some confusion:

The name you're looking for is S-T-E-I-N-B-U-C-H. Feel free to tell everyone that I'm messing with legislators by giving them the legal advice that nobody else is providing.

What you're calling "messing" with legislators, the rest of us call democracy. (When you twist arms, by the way, is that "messing"?)

And had you the votes to cram that awful bill down the throats of Arkansans yesterday morning and thought it smart to do that, you would've done so. Don't seek congratulations for not being stupid. We don't give out trophies for that—not yet, at least.

Now to the FOIA bill.

First, the latest version pared down the deliberative-process privilege exemption. Somebody's listening. It still has problems, but it's an improvement.

But the terrible sections on (1) exempting communications with attorneys for the state and (2) eliminating recovery of attorney's fees for citizens who successfully sue any level of government (state, county, or local) are still in there.

Sadly, the revisions to the attorney-communications sections is a trick. For some unexplained reason, the bill has two sections on attorney-client communications, but the drafters of the new bill only changed one—and not well.

They added a bunch of language to Section 4 Paragraph (30) requiring government to demonstrate a credible threat of litigation before the exemption for attorney records applies, but the following part—Section 4 (31)—which says all "502(b)" material is exempt—remains unchanged.

Has anyone read 502(b) of the Rules of Evidence? 502(b) material covers attorney-client communications. This is the problem when there aren't any attorneys in the room working for the legislators. The Bureau of Legislative Affairs is prohibited from giving legal advice. This is the result.

So, the effect of the amendments is that the proposed exemption for attorney communications is unchanged.

Indeed, the level of misinformation on this section is staggering. The Governor's spokeswoman tweeted that I (yes, me!) am wrong about the law because —according to her— the attorney-client exemption doesn't apply to criminal behavior.

Uh, yes it does.

This is the problem when you don't have adults in the room. The attorney-client exemption squarely applies to criminal behavior more than anything else, in fact.

Moreover, both the new and old versions of the FOIA bill do nothing to protect Arkansans against Sandusky-molestation horrors like those that remained hidden in Pennsylvania.

Here's how it would happen: A coach at an Arkansas state school rapes children. The school administration gets wind of it and immediately and correctly contacts counsel. Every record created thereafter—including that initial contact with counsel—is exempt under Rule 502(b).

Hey Legislature—how about protecting our children too!

This problem is real. Recall my exposé of Central Arkansas Library System. I was only able to make those revelations because I obtained records pursuant to the FOIA. Those damning records were clearly attorney-client communications—and a credible threat of litigation existed, because the library was initiating the litigation! If the same wrongdoing happens at the state level after this bill passes, we'll get zilch. Unless you think that all wrongdoing only occurs at the local level, this exemption is really bad for Arkansas.

The state needs to continue to forgo a little "efficiency" so we can prevent or expose wrongdoing. An unchecked government is inherently dangerous.

Finally, the attorney's fees section is unchanged. No longer does loser pay when the government loses a FOIA lawsuit—as is currently the law. Now the public are the losers!

Many sponsors of this FOIA bill also support "tort reform" requiring losers to pay the winners' attorney's fees. So, these legislators want you to pay the other side's attorney's fees if you lose a malpractice lawsuit against a hospital, but they don't want the government to pay you if the government loses a FOIA lawsuit you brought. How's that fair? It's not.

Finally, while other key provisions in the bill are restricted to actions regarding state government, the attorney's fee provision somehow also applies to county and local governments. So, when I sued the Pulaski County Sheriff on behalf of my conservative client for records showing among other things the cozy relationship between that sheriff and an operator of a gambling den, this provision would prevent me from collecting fees upon successfully getting the records. Is that who the Republican Senate is seeking to protect? Since when did the Legislature start shilling for leftist local government?
————————————————
Readers, please contact the members of Arkansas SENATE State Agencies & Govt'l Affairs Committee ASAP by call, text, and/or email and let them know you want them to VOTE NO on SB9 and SB10 in the interest of transparency in government and to keep our FOIA as is:
You can copy/paste this list of emails below to email all of the Senate committee members at one time, if you like:
Stephanie.Flowers@senate.ar.gov
.
As always, our articles may be viewed on our website at  SecureArkansas.com. Once there, you may:
view current articles on the main page;
view older articles by clicking "Posts & Articles" at the top left of the main page and scrolling down.
view additional past articles by clicking the "Next Page" button at the bottom right.
To find information about a topic, just type it into the Search box on our website, and click Enter!
Click here if you'd like to sign up to receive Secure Arkansas email alerts.
Securing the blessings of liberty,
Secure Arkansas
securetherepublic.com/arkansas
info@securetherepublic.com
Share This Article