MARC ROSSON for State Rep.District 20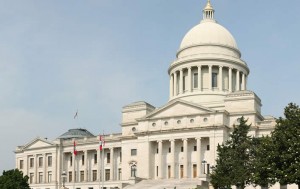 We are posting this article to show our support and endorsement for Marc Rosson as State Representative in District 20.  Marc has been a Secure Arkansas supporter for many years and also our Blueway Coordinator in Sevier County.  He loves liberty like we do, and he understands what's at stake here in Arkansas.
He also understands that the battle for our property rights is local, so make sure you elect candidates (like Marc) that will look after you and your family!
Be sure to read the important information below.  His contact information is included.
* * * * * * *
For many years I have helped, both hands-on and financially, candidates that I believed would follow the Constitution and not sell us out.  I didn't care if anyone thought they had a chance of winning or not.  I still helped.  In 2012, I heard many people say, "If we get a Republican majority in the state legislature, they will keep Obama Care out".   That worked, didn't it?  
My number 1 opponent in this race voted for the private option more than once in the 2014 session, as well as other dangerous bills including HJR 1009. 
I do not want the government in my business nor spying on me.  I don't want a smart meter.  I believe in states' rights.  As a property owner with properties in at least 7 counties in Arkansas as well as other states, I am a strong believer in property rights.  Watershed is going to be the new word for confiscation unless our state legislature stands up to environmental groups, the federal government, and other states.
I decided that I needed to run for State Representative in District 20 to stop Nate Bell before he and his liberal buddies can damage our state any more.  I believe in small government, less regulation, and more freedom.   
If elected, I will stand up for the rights of Arkansans, but I need the help of Arkansans now, to get elected.  Each donation to my campaign will help send your message to the Arkansas House.  You can send Contributions to:
Marc Rosson for State Representative
1851 Hwy 71
Gillham, Arkansas 71841
You are welcome to call  (870)584-9434.  
You are welcome to help me any way you can. You can email me at: [email protected]
My website: www.MarcRosson.com
Facebook at Marc Rosson for State Representative
I want to thank you for your time, and I look forward to representing Arkansans if elected.
Sincerely,
Marc Rosson
* * * * * * *
Share This Article