Secure Arkansas Welcomes Charlene Sanders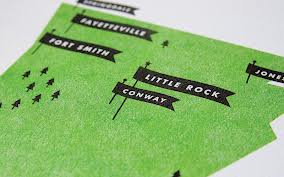 Charlene Sanders, an activist since 1999 when her daughter brought home a 'nosy questionnaire' from her public school classroom, has a love for the truth no matter what it is or how difficult it may be to handle.
She is from the north Texas area and now lives in the gently rolling hills of Hot Springs, Arkansas, with her husband and two dogs.  She has four grown children, two grandsons, and a lot on her plate.
She recently became interested in the 'smart meter' issue when her longtime friend, Crystal Harvey, sent her an email about it and asked her to look into it.
This was not a brand new issue for Charlene, but now it has come into sharp focus as the push for 'smart meters' here in Arkansas has come to the fore.
Charlene's awakening occurred shortly after she and her family moved to Hot Springs, and she began working for the local radio station.  She was exposed to a whole host of troubling, odd, and sometimes infuriating issues.  Working on her own, quietly doing research on Goals 2000 and Outcome Based Education, she became acquainted with others in the research of public education:  Charlotte Iserbyt, Berit Kjos, Lynn Stuter, Bev Eakman, and others.  At a certain point, she withdrew her youngest child from public school, and placed her in a private Christian school; a step that seemed drastic at the time, but one she does not regret.
The 'smart meter' issue is one that must be addressed head-on now.  Knowledge is our best weapon against yet another tentacle in this beast known as Agenda 21.
We must use every available tool at our disposal to make as many Arkansans and others aware of the dangers of these monitoring devices.  We have the right to be left alone.  Besides being a threat to our health, their operation is a violation of the 4th Amendment.
_______________________________________________
*Attached is a letter to prevent Smart Meters from being installed at your home or on your property.
You will need to read it, input information onto it, and send one by certified mail to both the Agent for Service / Entergy – Arkansas AND to the Arkansas Public Service Commission.  Addresses and details are in the letter. This is VERY important. Smart Meters are a part of U.N. Agenda 21.  Educate yourselves and your family/friends.  Time is short!  (You must have Adobe Reader installed on your computer to open the letter.)
Share This Article