ALERT! Water Additive Accountability Bill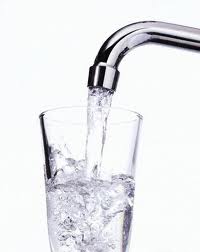 Water operators, water districts, municipalities and other entities that hold the responsibility of stewardship of our precious public water resources, and continue their commitment to the highest quality water they can deliver, have asked that you help enact protective legislation.
Arkansas rules and regulations already establish protective standards for the chemicals that are added to the water to improve potability. However, manufacturers of those additives that are intended to treat humans, rather than the water, have largely ignored requests for more detailed information so that a water district is frequently persuaded to make a selection of a product based on the pressure to proceed with the state-mandated public policy of adding a substance to treat humans, without establishing full accountability, full disclosure of content and extent of contamination, and full compliance with all laws and regulations.
Senator Bryan King has submitted Senate Bill 255 , The Water Additive Accountability Bill, which clarifies that copies of documents already required for manufacturers to merit certification of their product are disclosed and made fully available to the water district and consumers, along with a manufacturer's declaration that they are accountable for their product fulfilling the safety and effectiveness claims made for the public policy.
Please write, call, or fax your support for Senate Bill 255, and tell your legislators:
"I support, and ask that you co-sponsor, Senator Bryan King's SB255 that assures that our water districts and all consumers have accountability and full disclosure for the products we drink and bathe or shower in every day."
Secure Arkansas has made your communication with your Representative and Senator easy, but it does take your immediate action.
The Arkansas Water Additive Accountability bill is currently in the Senate
Public Health, Welfare, and Labor Committee.
[email protected] (Chair)
[email protected] (vice chair)
[email protected]
[email protected]
[email protected] (vice chair)
[email protected]
[email protected]
[email protected]
[email protected]
[email protected]
[email protected]
Cecile Bledsoe, Chair, and Paul Bookout, Vice Chair 
(R) Senator Cecile Bledsoe, Dist. 3 
709 Sky Mountain Dr., Rogers, 72757 
479-636-2115
[email protected]
(D) Senator Paul Bookout, Dist. 21
3806 Pebble Beach Drive, Jonesboro, 72404
870-336-5013
[email protected]
(D) Senator Linda Chesterfield, Dist. 30
12 Keo Drive, Little Rock, 72206
501-888-1859
[email protected]
(D) Senator Stephanie Flowers, Dist. 25
104 Main St., Suite C, Pine Bluff, 71601
870-535-1032
[email protected]

(D) Senator David Burnett, Dist. 22
306 Hale, Osceola, 72730
870-563-5667
[email protected] 

(R) Missy Irvin, Dist. 18
P. O. Box 106, Mountain View, 72560
870-269-2703
[email protected]

(R) Jonathan Dismang, Dist. 28
P. O. Box 475, Beebe, 72012
501-766-8220
[email protected]

(R) Senator Ronald Caldwell, Dist. 23
2490 Highway 284, Wynne, 72396
501-682-6107
* REMINDER *
PLEASE – FORWARD THIS ACTION ALERT TO YOUR ENTIRE LIST:  TO FRIENDS, FAMILY, & OTHER GROUPS.
If you've received this ACTION ALERT as a Forward, please click here to be added to our Secure Arkansas ACTION ALERT email list.  
May our Heavenly Father bless and guide our work.
Securing the blessings of liberty,
[email protected]
Arkansas.SecureTheRepublic.com 
Share This Article