The Local Sustainability Effort in Arkansas a.k.a. U.N. Agenda 21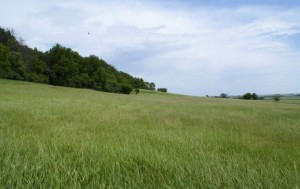 Attention property owners:  the Association of Arkansas Counties (AAC) is attempting to implementcounty-wide zoning and planning.  Their website states:

"We serve as the official voice for Arkansas counties."
Really?  We didn't elect them to do that.

Here is a snippet from an article in the Democrat Gazette by Cyd King entitled "UA taps 7 cities for sustainability effort" from 2/26/2014:
"The Applied Sustainability Center at the University of Arkansas' Sam M. Walton College of Business has picked seven Arkansas cities to participate in the second year of its Sustainable Energy Scorecards and Education for Municipalities program: Eureka Springs, Rogers, Bryant, Hot Springs, Monticello, Mountain Home, and Russellville."

Click here for a different article if you're unable to read the hyperlinked article above.
Hey, residents of the seven chosen cities, isn't it good to know that they're volunteering YOU for the green agenda?  (sarcasm)

We found another link associated with this article that greatly concerns us.

In case you didn't know, Arkansas is divided into 8 Planning and Development Districts. According to their website, "each planning district covers six to twelve Arkansas counties which are bound together by common economic problems and opportunities. The planning districts provide many services including grant writing and administration for economic development projects in Arkansas."  This is not good for constitutional government.  This should be of great concern to us, as it can lead to more rules and regulations.

Attention local officials:  don't forfeit your responsibility to exercise individual authority of "exclusive original jurisdiction" in matters pertaining to local affairs.  Remember, the Association of Arkansas Counties is a NON-GOVERNMENTAL ORGANIZATION, and they could be leading you, local government/representatives elected by the people, into a situation that would ensure the eventual success of federal land-grabbing.  It's important to block all zoning plans coming from the Association of Arkansas Counties (AAC).  It appears that the Association of Arkansas Counties is only out to protect government, not the people.  We must support the adoption of a Land Use Plan that protects local property owners from federal government takeover.  Otherwise, regional districts will be set up, removing local control from elected officials and property owners and giving it to unelected officials who will be controlling your affairs in your county.

This is an example of one county's attempt to implement Sustainable Development in their county.  Included in the Code of Ordinances for Fulton County is a chapter entitled "Urban/Rural Development" with Article II "Planning and Zoning" and Article III "Economic Development".

——————————————————————————-

FULTON COUNTY                     CODE OF ORDINANCES

Chapter 13 – Urban / Rural Development

Article II.  PLANNING /ZONING

A.C.A. § 14-17-209.  Zoning ordinance – Board of zoning adjustment.

(a) The county planning board shall have authority to prepare, or to cause to be prepared, a zoning ordinance for all or part of the unincorporated area of the county, which ordinance shall include both a map and a text.  The zoning ordinance may evaluate the location, height, bulk, number of stories, and the size of the building; open space; lot coverage; density and distribution of population; and the uses of land, buildings and structures.  It may require off-street parking and loading.  It may provide for districts of compatible uses, for large scale unified development, for the control and elimination of uses not in conformance with provisions of the ordinance, and for such other matters as are necessary to the health, safety, and general welfare of the county.  The zoning ordinance shall designate districts or zones of such shape, size, or characteristic as deemed advisable for all, or part, of the unincorporated area of the county.  The regulations imposed within each district or zone shall be uniform throughout the district or zone.

A.C.A. § 14-17-210.   Jurisdiction over unincorporated areas.

The county planning board shall have the exclusive zoning and planning jurisdiction over all unincorporated areas lying within a county and along a navigable stream notwithstanding the fact that such areas may be within five (5) miles of the corporate limits of a city having a planning commission if the unincorporated areas are lands upon which a new community has been or is being developed with funds guaranteed, in whole or in part, by the federal government under Title IV of the Housing and Urban Development Act of 1968 or under Title VII of the Housing and Urban Development Act of 1970.

Section

Reserved.

—————————————————————————————-
FULTON COUNTY                     CODE OF ORDINANCES
Chapter 13 – Urban / Rural Development
Article III.  ECONOMIC DEVELOPMENT
Chapter 173 – Economic Development Grants
A.C.A. § 
14-173-103
 Authority to establish programs
Subchapter 9 Participation in Federal Programs
It is the intention of this subchapter to permit municipal and county government in the State of Arkansas to participate fully in the Community Development Act of 1974, specifically, but not limited to, community development activities eligible for assistance in section 105 of it, and to have their governing bodies exercise any and all powers conferred on housing authorities and urban renewal agencies, including, but not limited to:
(1)    Eminent domain;

(2)    Redevelopment activities;

(3)    Housing;

(4)    Public housing;

(5)    Urban renewal; and

(6)    Community development in its broadest sense.
Section
Reserved.
—————————————————————————————
BEWARE
While these are Arkansas Code, our counties do not have to make it county law.  The Arkansas Constitution bestows "exclusive, original jurisdiction" to our counties.
From the Arkansas Constitution, Article 7  Judicial Department:
Section 28
28. County courts – Jurisdiction – Single judge holding court.
The County Courts shall have exclusive original jurisdiction in all matters relating to county taxes, roads, bridges, ferries, paupers, bastardy, vagrants, the apprenticeship of minors, the disbursement of money for county purposes, and in every other case that may be necessary to the internal improvement and local concerns of the respective counties. The County Court shall be held by one judge, except in cases otherwise herein provided.
Also, in Blacks Law Dictionary, one of the definitions of "may" is: "In dozens of cases, courts have held may to be synonymous with shall or must, usu. in an effort to effectuate legislative intent."
Fulton County has eliminated this chapter and removed it from the "Table of Contents" and "Index".
If your quorum court has already adopted the "Code" and now wants to do something, this Chapter can be repealed.
You might want to keep this in mind when you're reading any proposed legislative bills (including State bills) from our lawmakers.
Remember:  regarding the Blueway, Arkansas counties that had adopted Interim or Comprehensive Land Use Plans were protected from the federal government.
A Yea Vote is a vote for ObamaCare.
A Nay Vote is a vote against ObamaCare.
Remember the Nay Votes come election time.
Securing the blessings of liberty,
Secure Arkansas
Arkansas.SecureTheRepublic.com
[email protected]
Share This Article