Part 1: A Radical Restructuring of Jonesboro and the Surrounding Area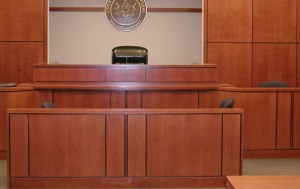 HIGH ALERT for Northeast Arkansas:  "Greensboro Village Town Center"
The Jonesboro City Council will have their final vote on this proposed Greensborough Village Town Center plan on Sept. 16, 2014.  Even if you don't live in Jonesboro, make sure you contact the people mentioned in this email and voice your opposition to this plan because it is a state and national issue.
Click here for the City of Jonesboro website, then type "Greensboro" in the search box, and hit Enter.
Also, click here for information on the Metropolitan Planning Commission meeting coming up on Sept. 9, 2014 at 5:30 p.m. at the Municipal Center.  Please attend.  Here are the commission members' names and email addresses.  Please also email them and voice your opposition to the Greensboro Plan and the Vision 2030 Plan.
Brant Perkins  [email protected]
Jerry Reece  [email protected]
Jim Scurlock  [email protected]
Kevin Bailey  [email protected]
Kim Schrantz  [email protected]
Lonnie Roberts, Jr.  [email protected]
Paul Hoelscher  [email protected]
Ron Kelton  [email protected]
For those of you not familiar with the Jonesboro Metropolitan Planning Commission, here are their 2014 Bylaws and Operating Procedures.
From their document:
"The name of this committee shall be the Transportation Policy Committee for theJonesboro Metropolitan Planning Organization.
Composition: 
The present voting membership of this Committee is as follows. 
Voting Members: 
1. Three Members from the City of Jonesboro, to include the Mayor and two other members appointed by the Mayor.
2. Two Members from the County of Craighead, to include the Judge of the Craighead County Quorum Court and one other member appointed by the Judge.
3. The Mayor of the City of Brookland or a member appointed by him/her. 
4. The Mayor of the City of Bono or a member appointed by him/her. 
5. The Mayor of the City of Bay or a member appointed by him/her. 
6. Two Members from the Arkansas State Highway and Transportation Department. 
7. One member from the Jonesboro Economical Transportation System (JETS) Advisory Board.
Alternate Members: 
Each voting member may appoint an alternate member, by a written and formal designation, who may serve at any Transportation Policy Committee meeting in the voting member's absence. An Appointed alternate member will have the voting rights and privileges of the member when serving in the absence of the voting member."
It appears to us that these Alternates could do whatever they want!  Please read the Amendment Notes on the last page.  This is a good example of abuse by unelected officials.
If your community has a "Vision" Plan, a "Master" Plan, or a "Comprehensive" Plan, you can bet it's Sustainable Development – which is U.N. Agenda 21. Agenda 21 is a plan for a new world order of global governance which involves Regional government, or Regionalism.  Many communities have a sustainability director or a Department of Sustainable Development that coordinates planning and implementation of Sustainable Development policies.  Arkansas has 500 municipalities, and most cities in Arkansas belong to the Municipal League, an extension of Agenda 21 policies.
Metropolitan government and Regional government mean the same thing.  Under Regionalism, existing governments from city, county, and state could eventually be abolished!  This is part of their plan.  Appointees are UNelected bureaucrats and are, therefore, not accountable to the people.  They're only accountable to their unelected governing boards.  This is tyrannical.  Sustainable governing bodies are non-representative, and wheels have been in motion for a long time to take down America through this type of dictatorship.  The governing board is not elected in the form and manner provided by Constitutional law; that is, by the vote of the people.
In our research, we also found information about "Jonesboro Vision 2030" which is a plan that will carry U.N. Agenda 21 / Sustainable Development policies through 2030.  United Nations policies of Agenda 21 and Sustainable Development will affect Northeast Arkansas if this "Jonesboro Vision 2030" is implemented.  These Vision 2030 plans are being implemented worldwide.  (Remember:  the United Nations is a type of administrative dictatorship.)  This link ties in the World Health Organization with the United Nations' Vision 2030 plan.  Their link "About WHO" says this:
"WHO is the directing and coordinating authority for health within the United Nations system. It is responsible for providing leadership on global health matters, shaping the health research agenda, setting norms and standards, articulating evidence-based policy options, providing technical support to countries and monitoring and assessing health trends."
More information on Vision 2030 will come in future emails.
Hyperlinked below are 3 documents promoting Regionalism via "Vision 2030".  You will want to print these off and study them.  They seem to promote the collaboration of state and local officials to serve on planning commissions which promote Regionalism, and which Secure Arkansas vehemently opposes.
If implemented, the Jonesboro Executive Action Plan (document #1; 15 pages) will change the way of life forever for those who live in Northeast Arkansas.
Paragraph 2 on page 1 of their proposed Executive Action Plan:
Notice that they mentioned "smart growth", which is a U.N. Agenda 21 / Sustainable Development buzzword.  They also mentioned implementing a Comprehensive Planning Advisory Commission.  The people on the commission are APPOINTED.  They're UNelected bureaucrats.
Please contact the sponsors of this plan (shown on page 6 of their Executive Action Plan) and tell them to REMOVE their sponsorship of Jonesboro Vision 2030:
Alberto Culver – Melrose Park, IL – 708-681-2668 or 708-450-3000
Frito Lay – Dallas, TX – 800-352-4477
Nestle – California – 800-225-2270
Nordex – Hamburg, Germany – http://www.nordex-online.com/en/nordex/contact-form.html
Post – Battle Creek, MI – 800-431-7678
Riceland – Stuttgart, Ark. – 870-673-5466 or [email protected]
NEA Baptist Memorial Hospital – Jonesboro, Ark. – 870-936-1000
NEA Baptist Clinic – Jonesboro, Ark. – 870-936-8000
Page 15 (the last page) of their Executive Action Plan says who is on the commission:
City of Jonesboro, AR
Comprehensive Planning Advisory Commission (CPAC)
515 W. Washington Ave.
Jonesboro, AR 72401
(870) 932.1052 (Ph.) – (870) 933-4619 (Fax)
www.jonesboro.org
Harold Perrin, Mayor
Shunqetta Cunningham, MPA – Vision 2030 Coordinator
Otis T. Spriggs, AICP – Infrastructure Committee Chair
Gary Harpole – Economic Development Committee Chair
Councilman Darrel Dover – Quality of Life Committee Chair
We'll be taking a look at some of these CPAC (Comprehensive Planning Advisory Commission) members.  This email will concentrate on just one person.  (Look for future emails about the other members.)
The MAYOR of Jonesboro, Harold Perrin, is on this planning commission.  Talk about conflict of interests!  Let's shed some light on some of his affiliations.  He has many associations.  He's President and CEO of Professional Management Consultants Inc.
Also, he serves on the Board of Directors for:
1.  Jonesboro Regional Chamber of Commerce
2.  Jonesboro Economic Development Corporation
3.  Northeast Arkansas Industrial Development Commission
4.  Delta Dental (Treasurer)
He's also a member of Nettleton Baptist Church where where he Chairs theFinance Committee, and he's also the Arkansas Municipal League's Chair for the Economic Development Advisory Council.
He has connections to Arkansas State University, as well:  he was a student and board of trustees member.
In our research, we turned up some information for which we'd like an answer.  What is the White River Heritage Center Inc. in Batesville, Arkansas, for which Harold Perrin is listed as the Registered Agent?
He's quite a busy man!  Click here for some more information on his past, including his history as a banker.
Here's Jonesboro Mayor Harold Perrin's picture:


photo obtained from http://www.jonesboro.org/CPAC/Documents/Vision2030WorkingDraft%2012-12-13.pdf
You might want to check with your own mayor to see what's going on in your area.  Attending city council meetings and quorum court meetings is very important as well.
Here's the Jonesboro Comprehensive Planning Advisory Commission's Draft Copy of Jonesboro Vision 2030 (document #2; 44 pages) from September 2013.  It has everything you want to know about the Jonesboro plan… and then some!
From page 3 of their plan – look at all the people involved in this dangerous visioning process: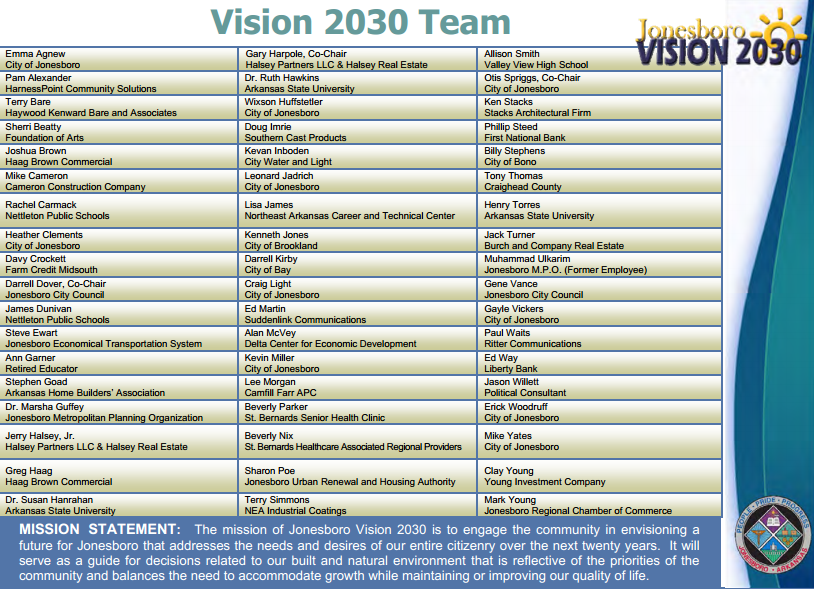 Downtown Jonesboro Primary Trade Area Map, as shown on page 31 of their Downtown Action Agenda Update 2013 (document #3; 36 pages).  As you'll see, the ring is 35 miles, and this map CROSSES STATE LINES!  Could this be Regionalism in action?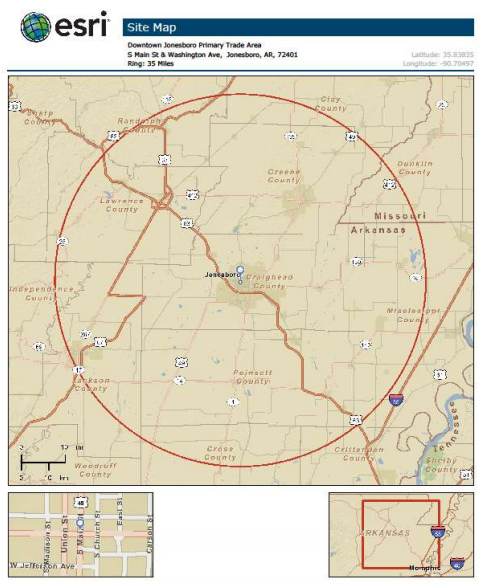 ACTION:
Call the city council members listed below starting Monday, Sept. 8 – and definitely before Tuesday, Sept. 16 when they meet TO MAKE THEIR FINAL VOTE!  Voice your opposition to the Greensboro Village Town Center and the Jonesboro Vision 2030 Plan.  It looks like a high density design (stack'em and pack 'em) that could result in a higher crime rate.  It's our understanding that the federal government controls who is eligible to live in subsidized housing.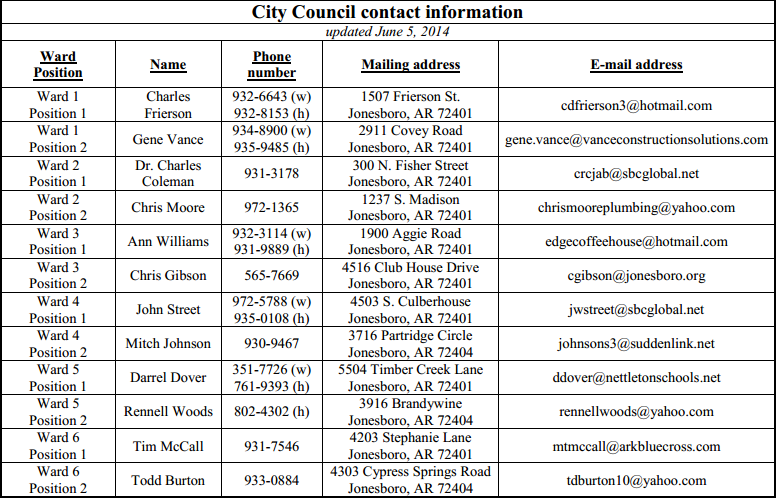 Just a warning:  this is not going to turn out the way you think.  It's being promoted as a positive growth plan, but it's actually a restrictive restructuring action plan that we believe will build up infrastructure in certain urban areas.  One thing is for certain:  rural areas are in jeopardy all over this country and the planet, and therefore certain cities will be built up to contain the flow of collapsed rural area residents.  Sadly, their economies are folding.
Please help contact these city council members, and forward this email to your family and friends so they can help, too!
Securing the blessings of liberty,
Secure Arkansas
securetherepublic.com/arkansas
[email protected]
Share This Article