Lois Gibbs, Love Canal Hero, Speaks Out Against Water Fluoridation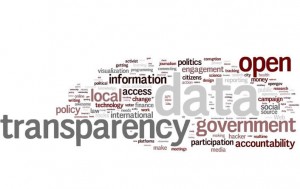 Shown below is a very recent press release from a popular environmentalist, Lois Gibbs.  She began to study the fluoridation issue for herself and has concluded that the harmful practice calls for congressional hearings!  We are so glad she can now join Erin Brockovich in bringing attention to and raising awareness about this hazardous threat to the public's water supplies.  Secure Arkansas sincerely applauds her for taking this stand.
We have all been mislead on the safety of fluoridation as have the media, our elected officials, & many health providers.
Secure Arkansas recalls the battle at the Capitol in 2011 when the fluoridation mandate was passed here in Arkansas.  The battle was with the sponsor of the mandate bill, Senator David Johnson (D) and Senator Jason Rapert (R) as they both joined forces to testify before the House Committee on Public Health, Welfare and Labor about the so-called benefits of fluoride!  Senator Rapert asked us not to demonize him for his testimony that day BEFORE he ever testified in the committee room!  Then, later that same day when Secure Arkansas demanded more of an answer from him in the halls of the Senate regarding why he would take part in trying to get fluoridation mandated, his hurried response was, "My client asked me to testify."!  (More to come about this in a future article…)
So, yes, many of us know all too well how this practice and propaganda has spread here in our beautiful state and throughout the nation.
– – – – –
FOR IMMEDIATE RELEASE
 Love Canal Hero Speaks Out Against Water Fluoridation,
Joins Growing Calls for Fluoridegate Hearings
Nobel Prize Nominee Lois Gibbs Cites Fluoride Risks to Seniors,
Low Income Families, and Communities of Color
September 9, 2015: The woman who helped birth modern awareness of harm from hazardous chemicals is voicing her opposition to the practice of water fluoridation and calling for investigative Fluoridegate hearings.
Lois Gibbs drew national attention to buried hazardous wastes in Love Canal, New York. Her actions helped capture the attention of the nation and resulted in then-President Jimmy Carter signing legislation to clean up hazardous waste sites.
She was nominated for the Nobel Peace Prize in 2003.
Now she has issued a written statement drawing attention to the risks from drinking fluoridated water, highlighting certain groups that are especially vulnerable to harm, such as seniors, babies, kidney patients, diabetics, low income families and communities of color.
Gibbs says that water fluoridation "harms our health, it harms the environment, and is a textbook case of environmental justice harm."
"We're finding out that the story we were all told about the addition of fluoride to public water systems was not the whole story," she writes.
"Lois Gibbs understands that it's time we dig deeper past the talking points we were told about water fluoridation," says Daniel G. Stockin of The Lillie Center for Energy and Health Studies. Stockin is a career public health professional known for his opposition to water fluoridation and for obtaining key Fluoridegate scandal documents.
"We were all given carefully crafted, misleading message points about fluoridation. Now the media, elected officials, health providers and the general public are seeing the disturbing studies and the shocking industry and government documents that have surfaced. The documents tell a very different story than what we were told," he says.
Highlighting the need for an investigation into water fluoridation is one way Lois Gibbs is working to encourage people to learn the whole story about their chemical exposures. After her work at Love Canal, she formed the nonprofit Center for Health, Environment & Justice to provide assistance in learning how communities can stop harm from exposure to environmental threats.
"We join in calls for Fluoridegate hearings," she writes.
"Lois Gibbs is a very influential lady, a powerful force to raise awareness," observes Stockin. "She joins others such as Erin Brockovich, civil rights leaders Alveda King and Rev. Gerald Durley, and Rev. William Owens of the Coalition of African American Pastors in calling for Fluoridegate hearings. I believe getting fluoridation promoters put under oath in congressional hearings is going to be very, very eye-opening."
###
Reference Links:
CONTACT:
Daniel G. Stockin, MPH  The Lillie Center for Energy and Health Studies, an IRS 501c3 organization
www.nextstagescience.org
P.O. Box 1051 Ellijay GA 30540
Ph: 706-502-4348
email: [email protected]
– – – – –
Click here to watch a 38-second video about Lois Gibbs.
As always, you can find our email articles posted on our website: SecureArkansas.com .  The Search box is a handy tool.
Securing the blessings of liberty,
Secure Arkansas
securetherepublic.com/arkansas
[email protected]
Share This Article