Review on Fluorine — & Fluoride Mtg Reminder for Mon, 10/5/15 at 1:00 pm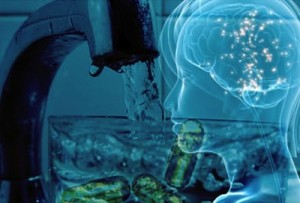 Legislators and all readers:  this is a very short piece, so please take the time to research this information regarding fluorine and fluorides. Recommendations from several sources are included in the report linked below.  Sandra Young M.D, Secure Arkansas' Physician Advisor, highly recommends that everyone take the time to read this.
Generally regarded as safe, an expanding body of literature reveals that fluoride's toxicity has been unappreciated, un-scrutinized, and hidden for over 70 years.
Click here to read the informative, full 69-page article, an NRC and ATSDR based review of safety standards for exposure to fluorine and fluorides.
Conclusion: Due to [their] insatiable appetite for calcium, fluorine and fluorides likely represent a form of chemistry that is incompatible with biological tissues and organ system functions. Based on an analysis of the [effects] of fluoride demonstrated consistently in the literature, safe levels have not been determined nor standardized. Mounting evidence presents conflicting value to its presence in biological settings and applications. Evidence examined in this review of the literature, and specifically the recent report by the National Research Council (NRC), offer strong support for an immediate reconsideration concerning risk vs benefit. Consensus recommendations from several sources are presented.
[highlighted and red font text, Secure Arkansas']
**Also, remember the meeting at the Arkansas Capitol on Monday, Oct. 5, 2015 at 1:00 pm in Room A of the MAC Building (a separate building directly behind the Capitol). Fluoride will be discussed, and your presence is requested.
Our previous article includes the meeting agenda and contact information for the Senate and House Public Health, Welfare, and Labor committee members.
As always, you can find our email articles posted on our website: SecureArkansas.com.  The Search box is a handy tool.
For more information about FLUORIDE, just type it into the Search box on our website, and click Enter!
Securing the blessings of liberty,
Secure Arkansas
securetherepublic.com/arkansas
[email protected]
Share This Article