Ohio's Water Lead Poisoned… and ADH Mtg 1/28/16 Reminder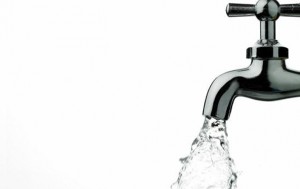 SPECIAL NOTE AND REMINDER:
Arkansas Dept of Health (ADH) Meeting: Thursday, January 28, 2016 is the kick-off date for the quarterly meeting for the Arkansas Department of Health. Secure Arkansas thinks this first meeting will set their agenda for the year as well as policy for the upcoming legislative session for 2017. This will affect all of us! That's TOMORROW (Thursday), so please make plans to attend.
Meeting of the Arkansas State Board of Health, Arkansas Dept. of Health:
Thursday, January 28, 2016
10:00 a.m.
Freeway Medical Building
5800 West 10th Street, Room 906
Little Rock, AR 72205
______________________________________
And you've probably heard about the lead problem in Flint, Michigan's water by now. (If not, watch this video.) As you can imagine, Michigan isn't the only state in the U.S. facing problems with lead pipes and water contamination. Here's an article entitled "Schools in Ohio town closed for third day over lead contamination".
From the article:
"Schools in the Ohio village of Sebring were closed for a third day on Tuesday after elevated levels of lead were found in pipes serving some homes and buildings, making it the second Midwestern region to be plagued by tainted water…
The Sebring news follows weeks of controversy over high lead levels in the water of Flint, Michigan, which has led to calls for the resignation of Michigan Governor Rick Snyder…
Village officials for Sebring were not immediately available for comment on Tuesday.
Lead is a neurotoxin that can damage brains and cause other health problems."
We expect the same thing to happen here in Arkansas any time! Last year, Eureka Springs sent an alderman to speak before the ADH Board about the concern regarding the fluoridation mandate and the understandable worry of fluoride leaching lead from their old pipes into their drinking water just before they were forced to fluoridate last summer.
The Arkansas Department of Health has been warned! Governor Hutchinson, open your eyes! Fluoride and lead harm human beings. Please call for a moratorium on the fluoride mandate.
Stay tuned!
Your friends and family may also sign up to receive our Action Alerts by clicking here.
Local control of water and our freedom from fluoride poison are important!
As always, you can find our email articles posted on our website: SecureArkansas.com. The Search box is a handy tool. For more information about FLUORIDE, just type it into the Search box on our website, and click Enter!

Securing the blessings of liberty,
Secure Arkansas
securetherepublic.com/arkansas
[email protected]
Share This Article