URGENT: Help Needed in Jonesboro re. Property Code Referendum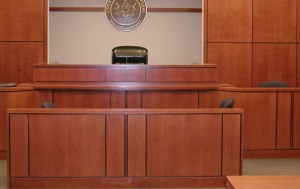 This is an urgent reminder!
Immediate Action Required: This is an urgent appeal from Secure Arkansas on behalf of the group Repeal Property Code 105-2. We are asking for you to contact this group to help gather the signatures needed to repeal the restrictive property code in Jonesboro, Arkansas! Unless 2,432 signatures are collected before February 10, 2016, the residents will be stuck with this tax travesty and strict enforcement, so a referendum is desperately needed. This needs to be placed on the ballot and voted on May 3rd, 2016 by Jonesboro residents.
Hurry! Time is of the essence, so please contact:
~ Iris Stevens at 870-935-9438 ( [email protected] ) OR
~ Attorney Travis Story at 479-443-3700 (http://storylawfirm.com/canvass/ ) OR
~ Mark Pillow at 870-926-3744 ([email protected] )
This could be a personal invasion/inspection/intrusion on your home or property and 4th Amendment Rights if you do not heed this request! You could face hefty fines if your property isn't up to code! The property code will apply to all buildings in Jonesboro including all interiors and exteriors.
Everyone in that area better get motivated rather quickly. If you do not reside in that area, you can still go over there to help gather signatures. You could donate. Call them and help get the word out to others… At least sign the petition (and try to take someone with you) if you are a Jonesboro resident.
Please don't just read this alert and ignore it. There comes a time when we must take action, and working together, we can reach the goal of gathering 2,500 signatures! You've heard this Edmund Burke quote before, but it's still true:
"The only thing necessary for the triumph of evil is for good men to do nothing."
Take the petitions around to your friends and family who live in Jonesboro. Please contact any friends, relatives, or business associates in the area whom you might know to get them involved.
The fate of this referendum will depend on property owners and the next few days. Anyone who has petitions filed and notarized, will you please drop them by at 2222 Spence in Jonesboro at Home Health Professionals & Hospice businesses. A notary will be there at the business from 4:00 to 5:00 p.m. to notarize your signature.
If enough signatures are gathered, a referendum will be placed on the ballot, and the election to vote to overturn the ordinance (the highly restrictive property code) will be May 3, 2016.
Even if you've never helped gather signatures before, you can help! And you don't have to work alone. Contact one of these people if you have questions or need a petition:
~ Iris Stevens at 870-935-9438 ( [email protected] ) OR
~ Attorney Travis Story at 479-443-3700 (http://storylawfirm.com/canvass/ ) OR
~ Mark Pillow at 870-926-3744 ([email protected] )
**To read the property code, click here and then click the link that says "View/Download Adopted Jonesboro Property Maintenance Code". (Just what you need, MORE rules and regulations that come from the International Property Maintenance Code!)
If we don't stop this restrictive code in Jonesboro, it could be coming to YOUR town.
(We sent out an email alert about this on January 26, 2016. You can read it here.)
Your friends and family may also sign up to receive our Action Alerts by clicking here.
Local control of water and our freedom from fluoride poison are important!
As always, you can find our email articles posted on our website: SecureArkansas.com. The Search box is a handy tool. For more information about FLUORIDE, just type it into the Search box on our website, and click Enter!

Securing the blessings of liberty,
Secure Arkansas
securetherepublic.com/arkansas
[email protected]
Share This Article