NEW Update on Local Control Bill: SB 299 (water fluoridation)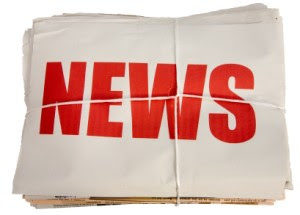 *** Support SB 299, the Local Fluoridation Control Bill! ***
New Update! A new slight time change of 30 minutes has been published for the morning agenda of the Senate City, County, and Local Affairs committee hearing set for Tuesday, March 14, 2017 at 10:00 am. This committee will be voting on SB 299, the "local control" bill regarding water fluoridation.
The committee of eight will determine the fate of the entire state! Secure Arkansas has heard from a lot of local officials around the state, and they definitely want "Local Control!"
If you can attend this meeting in support of local control, PLEASE DO SO, and bring a friend or two! This includes local officials.
Click here to read the bill in its entirety. Control must be returned to the local community and away from a state mandate.
Linked and included below is the lead news story of the Eureka Springs Independent this week by Becky Gillette with more information.
March 8, 2017
Sen. Bryan King (R–Green Forest) said Senate Bill 299 that would allow decisions about fluoridation of public water supplies to be determined locally will come up before the Arkansas Senate City County Local Committee at 10:30 a.m. (corrected, new time is 10:00 a.m.) Tuesday, March 14.
The bill filed by King is titled: "An Act To Amend the Law Concerning Water Districts; To Allow Voters to Elect 'For' and 'Against' Water Fluoridation." The bill has to pass out of committee to be considered by the entire Senate. If it passes the Senate, it is expected to have a good chance in the House, which approved a bill allowing local control of fluoridation two years ago.
Residents of Eureka Springs resisted fluoridation for more than 30 years, with the city twice voting to ban it from the municipal water supply. Fluoridation at Carroll Boone Water District, which supplies Eureka Springs, Berryville and Harrison, began in July 2015 as a result of a mandate by the legislature that all public water systems with more than 5,000 customers fluoridate drinking water.
Jeannie Burlsworth, chair of Secure Arkansas, said fluoridation opponents lobbied on this issue in Little Rock Monday. Those included Andy Anderson, chair of the Ozarks Mountain Regional Water Authority, one of two districts in the state that have refused to fluoridate. Both are being sued by the state. Ozark Mountain Public Regional Water Authority serves parts of Boone, Newton, Searcy and Marion counties.
Anderson said their board voted unanimously against fluoridation and contends it doesn't fall under the mandate because it's a wholesale supplier of water that has just 18 customers, all with fewer than 5,000 users. Anderson said several customers have said if fluoride is added to the water, they won't pay the bill or will go to well water. "Everyone here is opposed to it," he said.
"Many communities around the state of Arkansas have voted fluoridation down more than once," Burlsworth said. "This is a matter of local control. Water consumers have the right to decide whether they want fluoridation or not. There is a lot of recent research that calls into the question the wisdom of adding fluoridation chemicals to our drinking water."
Missouri allows local control of fluoridation. Burlsworth said a number of communities in Missouri have opted out because of problems with fluoridation chemicals corroding water pipes.
"If these chemicals corrode water pipes, do we really want to drink them?" she asked.
Natalie Mannering, a member of Carroll-Boone Citizens for Safe Drinking Water, said fluoridation in Arkansas is a particularly inflammatory topic because the natural springs that flow so generously in this state have been famous for generations due to their purity and healing properties.
"In the past, the tourist industry, which is very important in the Natural State, was in large part due to the reputation of our water, and in some measure still is," Mannering said. "Adding toxins to our water is not only injurious to the tourist industry, but is also, of course, very injurious to Arkansans who have to drink and bathe in the water every day. Especially the elderly and young children."
Mannering said there is a large population of Hispanics in Arkansas, and statistics show they are even more vulnerable to fluoridation toxicity than other segments of the population.
"Arkansans, like all Americans, are suffering from soaring rates of cancer and thyroid disease to name just two, both being linked to exposure to toxins typically found in fluoridated water ­– mercury, arsenic and aluminum," Mannering said. "The fact that Arkansas is not a wealthy state makes the economic burden of health care and loss of productivity even greater."
Mannering said anyone interested in carpooling to the meeting in Little Rock Tuesday could call (479) 253-1275.
Supporters of fluoridation insist it is a safe, inexpensive way to help protect children from cavities, which is particularly important for low-income children without access to dental care. Opponents point to studies indicating fluoride causes brain damage leading to lower IQs in children, dental fluorosis, and is linked to thyroid and other health problems.
Sen. Alan Clark, who is chair of the committee, has said he is in favor of local control.
---
ONE LAST IMPORTANT NOTE: Secure Arkansas / Secure The Republic is in need of funds. If you can contribute, please do so. This will greatly help us to keep everyone informed on important issues, as we've done since 2008.
As you know, we've rarely asked for contributions over the years… and only when we are severely low. NO ONE in our organization is paid.
You may contribute via secure PayPal by clicking this link and clicking the orange "Donate" button. Thank you, in advance, for your support! We appreciate you very much.
Stay tuned!
Be sure to share our alerts with your family and friends!
Share This Article