ATTN: Bryant Millage Tax Increase; VOTE NO on March 13 & 14!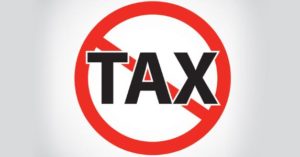 *** Vote Against the Bryant School District Millage Tax! ***
For those of you living in or near the Bryant, Arkansas, area, there will be a special election held Tuesday, March 14, 2017 in order to raise your property taxes. If you are concerned about this tax increase on your property taxes, then you had better turn out to VOTE AGAINST THIS TAX!
This special election was created to be held at this time to minimize voter turnout! This tax increase has been voted down before! Thousands of your taxpayer dollars are being spent to betray the taxpayer by holding this "special election"!
The Bryant School District 3.6 millage increase would increase the overall millage rate from 37.2 to 40.8 mills, a 9.7% tax increase!
Our state has had enough tax increases! Arkansas is 2nd in the nation in sales tax burden from state and local governments. This includes the 9.5% sales tax, 40.2 cents per gallon gas tax, capital gains tax, and progressive income tax. Federal taxes, fees, fines, inflation, and other expenses have increased dramatically while pay and benefits have decreased for the Bryant taxpayer who isn't part of the Big Education Bureaucracy.
Taxpayers beware: "Keep Bryant Moving" was created to push the $23 MILLION bond extension passed in August 2016 that promised to fund city projects "WITHOUT RAISING TAXES". Now it is campaigning for this millage tax increase. This manipulative group will claim that Bryant School District needed to make cuts and pay freezes, but the school district gave an $11,000 raise to $200,000+ a year Superintendent Thomas Kimbrell after the voters refused the 2015 millage tax increase. His wife still gets over $95,000 a year. In case you weren't aware: the average salary at Bryant School District is just under $32,000. What a shame! Bryant voters, WAKE UP!
The progressive Bryant School District implemented Common Core, a big government/business unconstitutional education program that included a "rewriting" of the Bill of Rights. We need "Local Control"! Stand up to policies from the state and federal government!
YOU can stop this tax increase!
You do not have to live within Bryant city limits to vote!
Anyone who lives in the Bryant School District can VOTE, SO VOTE NO!
Email: [email protected]
Call, text, Twitter, email, Facebook, and tell people to VOTE AGAINST the 3.6 Mills Tax Increase for Bryant School District scheduled for Tuesday, March 14, 2017.
You may vote early on Monday, March 13 at Benton Voting Center,
221 North Main Street in Benton.
Please share this email!
Stay tuned!
Be sure to share our alerts with your family and friends!
Share This Article