Support Local Control of Fluoridation Tues, March 14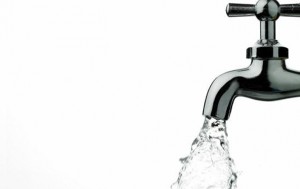 Last Minute Reminder!
**** Support Local Control SB 299 ****
SB 299 is on the agenda of the Senate Committee on City, County, and Local Affairs on Tuesday, March 14, 2017 at 10:00 a.m. Room 272 at the Arkansas Capitol. There are eight members on this Senate committee, and it will take a majority – which is five members – to get the bill passed out of committee. If the legislators are working for the people, all eight legislators should support Local Control. The legislators against Local Control are against the people and need to be retired at the next election. The bill must pass out of committee to be considered by the entire Senate. If it passes the Senate, it is expected to have a good chance in the House, which approved a bill allowing local control of fluoridation two years ago.
Allowing the voters to decide for ourselves on such matters is a part of our civil liberty.
May we draw your attention to this historic document:
Constitution of the State of Arkansas of 1874
PREAMBLE
"We, the People of the State of Arkansas, grateful to Almighty God for the privilege
of choosing our own form of government; for our civil and religious liberty;
and desiring to perpetuate its blessings, and secure the same to ourselves and posterity;
do ordain and establish this Constitution."
SB 299 will allow the customers of a Public Water System to vote whether they want to fluoridate their public drinking water or not, rather than leaving it up to a state mandate (as was done in 2011 with Act 197) which left We the People out of the decision entirely! Secure Arkansas has heard from a lot of local officials around the state, and they definitely want "Local Control"! Many communities around the state of Arkansas have voted fluoridation down more than once.
IMMEDIATE ACTION: Contact the Senators on the Senate City, County, and Local Affairs Committee, and encourage them to VOTE YES on SB 299 to get it out of committee. Local Control of water fluoridation is very important!
You may email all of the Senators at once by copying and pasting their email addresses below into your "TO" box in your email service.
As always, you can find our email articles posted on our website: SecureArkansas.com. The Search box is a handy tool. For more information about a topic, just type it into the Search box on our website, and click Enter!
And remember:
Securing the blessings of liberty,
Secure Arkansas
securetherepublic.com/arkansas
[email protected]
Share This Article