Anderson's Testimony on SB 299 to Senate Cmte re. Local Control for Water Fluoridation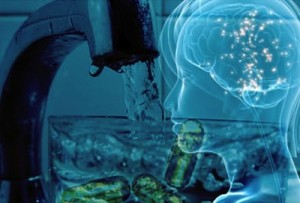 We wanted to update you on SB 299, the Local Control of fluoride legislation.
Note: Even though Senate Bill 299 did not get out of committee on Tuesday, March 14, 2017, Senator Bryan King is bringing it back in another amended form this session! All is not lost yet!
Senate committee members' votes are as follows:
VOTED YEA
Alan Clark, Chair, from Lonsdale
Linda Collins-Smith from Pocahontas
VOTED NAY
Uvalde Lindsey, Vice Chair from Fayetteville
Will Bond from Little Rock
Lance Eads from Springdale
Jim Hendren from Gravette
Other committee members — Senator Stephanie Flowers from Pine Bluff and Senator Scott Flippo from Bull Shoals — were not in attendance at the meeting.
Keep encouraging these committee members via phone calls, emails, and text messagesto support SB 299 because the bill is coming back in an amended form. Their contact information is at the bottom of this alert.
Shown below is Andy Anderson's written testimony which he read to the Senate Committee on City, County and Local Affairs in support of SB 299. Mr. Anderson is Chair of the Ozark Mtn. Regional Public Water Authority (OMRPWA).
We'll be sending out testimony from a medical doctor and links to video clips as well very soon.
Below Mr. Anderson's testimony is a link to a Harrison Daily Times article.
---
Andy Anderson's Testimony to the Senate City, County and Local Affairs Committee
March 14, 2017
Choices: Do you want fries with that? Oh, you want ice tea, would you like that sweet or un-sweet; Lemon or no lemon?
Those are some choices that you make on a regular basis. All of you would be violently opposed if the freedom of choice was taken away.
Allowing choices is what SB 299 is about. SB 299 does not force anyone to do anything. It merely allows water users the option to take the required steps which would allow a vote to determine the will of the majority. That is the Democratic way.
SB 299 will return a citizen's right that was stripped away when ACT 197 was adopted in 2011. ACT 197 did not give citizens a choice and was enacted without a vote of "the people".
We are not asking to repeal ACT 197; not asking to stop all fluoridation. We are asking to return the power to the people. The US Constitution demands that we are a Republic. But when a few can mandate to the many without choice, without consent that is not a Republic that is a dictatorship. And dictating by 135 is no different than the dictatorship of 1. If we do not have a choice then we are not a free people.
I am not voicing this desire alone. Here are emails I have received showing support from water operators, mayors, and concerned citizens. The Harrison Daily Times Opinion piece from February 24 supporting SB 299 is titled "Let Voters speak on fluoridation" There is a ground swell across America in support of less intrusive government. Arkansas citizens deserve to have a voice in a matter of upmost concern to their families.
There are some in this room who come here in an attempt to persuade you to oppose allowing water system customers the option to make an informed decision. Why? Why would anyone be opposed to allowing a citizen the right to petition for an election? There could be no constitutional grounds
I want to read from the Arkansas State Constitution:
Arkansas State Constitution
Article 2 Declaration of Rights
Paragraph 1. Source of power.
All political power is inherent in the people and government is instituted for their protection, security and benefit; and they have the right to alter, reform or abolish the same, in such manner as they may think proper.
Paragraph 2. Freedom and independence.
All men are created equally free and independent, and have certain inherent and inalienable rights; amongst which are those of enjoying and defending life and liberty; of acquiring, possessing and protecting property, and reputation; and of pursuing their own happiness. To secure these rights governments are instituted among men, deriving their just powers from the consent of the governed.
The State of Arkansas, as evidenced by that text in the Arkansas Constitution, was created with the sole purpose of securing those things. The government of Arkansas was instituted by the People and all JUST power is derived from the consent of the governed.
Again, we are not asking a repeal, not asking to abandon the practice, just asking to allow the consent of the governed over this matter so that the legislation is truly exercising a JUST power.
Please vote yes on SB 299.
Thank you for the opportunity to speak.
---
Click here to read the Harrison Daily Times article from Weds, March 15, 2017: "Bill to allow water customers to vote on fluoride fails in Senate committee".
Here's a snippet from the article:
Act 197 of 2011 required all water systems with more than 5,000 customers to add fluoride to the water.
Since that time, fluoride has been a point of contention among water customers who believe the adverse health [effects] of fluoride outweigh any good effects for dental health.
The Ozark Mountain Regional Public Water Authority, of which Anderson is chairman, filed suit against the state Health Department regarding the implementation of Act 197.
The authority argued that it sells water to 18 water systems and none of those individual systems have 5,000 customers, so it should be excused from fluoridation requirements.
---
IMMEDIATE ACTION: Contact the Senators on the Senate City, County, and Local Affairs Committee, and encourage them to VOTE YES on SB 299 to get it out of committee (once its amended). Local Control of water fluoridation is very important!
You may email all of the Senators at once by copying and pasting their email addresses below into your "TO" box in your email service.
STAY TUNED!
As always, you can find our email articles posted on our website: SecureArkansas.com. The Search box is a handy tool. For more information about a topic, just type it into the Search box on our website, and click Enter!
And remember:
Securing the blessings of liberty,
Secure Arkansas
securetherepublic.com/arkansas
[email protected]
Share This Article