ACTION ALERT: Harrison Rally on Monday, May 8 at Noon!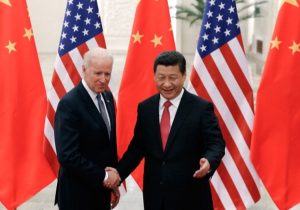 Our Patriotic Outcry of Protest!
Our nation has been heavily compromised, and we are looking at a national security risk… with a potential military extension of China's communist reach.
A Rally in Harrison to protest the crypto mining site will take place at HIGH NOON, Monday, May 8, 2023 at the Harrison City Hall.
Address: 118 Industrial Park Rd, Harrison, AR 72601
A big Thank You to Harrison for holding this rally!
Unsuspectedly, we have stood by and watched our adversary, the deceptive Chinese Communist Party (CCP), infiltrate our country for far too long. How gullible we have been. They are pouring in through the $240 Billion Trojan Horses of wind and solar farms, Bitcoin, and battery mining tax subsidies. So, We The People must get involved in order to stop the Chinese from moving forward, as our elected officials have failed us!
Follow the Money! Unfortunately, well over 80% of foreign companies are Chinese and are traced back to the Chinese Communist Party (CCP). Those companies have received subsidies for which taxpayers pay. See this article from the Washington Free Beacon: Biden Pledges $1 Billion to UN Climate Fund That Funnels Millions to China. Traitorously, Biden and our money-hungry politicians have betrayed us for ill-gotten gain. Politicians have had a free hand to distribute communist China a significant amount of Green Climate Fund via the United Nations (UN) handling the money… to our detriment!
So, the question is: why are we subsidising countries like China as this communist nation simultaneously ramps up fossil fuel production? Communist China should definitely be stripped of its "developing country" label in the United Nations which helps them receive our taxpayer money.
Take a look at this: How the U.S. became the world's new bitcoin mining hub.
We'd like to draw your attention to this from their article:
"500,000 formerly Chinese miner rigs are looking for homes in the U.S," said Marathon Digital's Fred Thiel. "If they are deployed, it would mean North America would have closer to 40% of global hashrate by the end of 2022."
Remember, Bitcoin and crypto-currency mining are extremely draining to our energy grid.
Also, you may recall this Harrison Daily Times article: Green Digital faces test from planning commission about Chinese company Green Digital. It's worth the $2 to read and to have 1-day digital access to their website. (See all of the options here.)
It's important to be at the rally in Harrison on Monday, May 8, for a showing of unity and strength in our state, even if you don't live in Harrison.
Concerned, peace-loving Arkansans are bringing their signs and protesting the Chinese crypto mining site in Harrison.
Protesters should express their displeasure and constructively present their demands as one voice and show a public expression of objection and/or disapproval of the crypto mining site. Get your signs ready over the weekend. They do NOT have to be perfect, just readable.
Thank goodness, our First Amendment protects our right to assemble and express our views through protest.
First Amendment: Congress shall make no law respecting an establishment of religion, or prohibiting the free exercise thereof; or abridging the freedom of speech, or of the press; or the right of the people peaceably to assemble, and to petition the Government for a redress of grievances.
Therefore, we have the right — and the responsibility — to conduct a peaceful protest without governmental intervention… of any kind.
In government buildings, you are not to block access to the government building or interfere with other purposes for which the property was designed.
When you are in a public space, you have the right to photograph anything in plain view, including federal buildings and what the police are doing.
Lastly, here is a thorough and complete report by the Institute for Strategic Research, Paris, Ministry for the Armed Forces dated October 5, 2021 — regarding Communist China and their manipulative, diabolical influence operations. Look at this report ASAP! If you have questions, they're probably answered in the 654-page report.
Here are links to our previous alerts about what's going on in Harrison, Arkansas, regarding proposed crypto/data mining and the CCP (and around the country and the world):
The price of liberty is eternal vigilance.
.
As always, you can find our email articles posted on our website: SecureArkansas.com.  The Search box is a handy tool.
For more information about a topic, just type it into the Search box on our website, and click Enter!
Securing the blessings of liberty,
Secure Arkansas
securetherepublic.com/arkansas
info@securetherepublic.com
image credit for cover image
Share This Article