Fraud at the Arkansas Capitol Surrounding HB1654 and Crypto-Mining?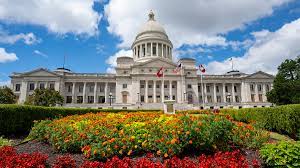 In case you missed our previous article, you can read here about how digital crypto mining centers are wreaking havoc around our beautiful country. Terrible noise pollution 24/7. Energy drains. Brown outs and black outs. Higher energy rates. We believe it is our godly duty to stand up and NOT let them get their evil claws into this state and create damaging consequences for Arkansans to have to face!  Remember, Communist China and Russia kicked the Bitcoin miners out in 2021… and now the Communists have come here to the U.S. and to Arkansas.
With the malevolent creation of the HB1654, now Act 819 which provides sales and use tax exemptions for these dirty digital data centers, the door was opened for Communist Chinese players to send their people over here to work and take advantage of the good people of Arkansas, as well as violate our precious natural resources. It's happening in other states as well.
HB1654 – TO PROVIDE SALES AND USE TAX EXEMPTIONS FOR DATA CENTERS; AND TO PROVIDE A SALES AND USE TAX EXEMPTION FOR DATA CENTER EQUIPMENT, DATA CENTER COSTS, CERTAIN SERVICES PROVIDED TO A DATA CENTER, AND ELECTRICITY USED BY A DATA CENTER.
Here is how the Senate voted on HB1654 in this last legislative session on April 6, 2023, and we feel the legislators did not have all of the information about the bill to make an informed decision in order to vote.
And Republican Governor Sarah Huckabee Sanders was warned NOT to sign these types of bills into law… but continues to rubber-stamp them.
We believe that these bills can be reversed, which will help shut down digital crypto data centers. We must hold the line in this Natural State. If we don't, Arkansas will be assaulted, abused, and trashed.
In this and future articles, we'll be looking at the people, politicians, businesses (such as Entergy), economic development groups, and NGOs that have had their black hand in these Bitcoin/ Crypto Mining Data Centers and have sold us out… but one of the biggest sinister players is BlackRock, the world's largest asset manager: BlackRock invests $384 million in Bitcoin mining firms.
So, we can expect the treacherous tentacles of BlackRock to take hold here in Arkansas once again. Last year, the Arkansas State Treasurer stripped about $125 million out of money market accounts managed by New York-based BlackRock.
BlackRock faces scrutiny from 19 state AGs over ESG investments
BlackRock, the world's largest asset manager, is coming under scrutiny from a group of state attorneys general over its aggressive push on so-called ESG investments that promote environmental, social and governance issues.

The letter highlighted that the investing giant headed by billionaire Larry Fink, which has $10 trillion in assets under management, invests in and does business with Chinese companies that often flout environmental concerns even as it pushes for US companies to embrace net-zero carb emissions.

"Based on the facts currently available to us, BlackRock appears to use the hard-earned money of our states' citizens to circumvent the best possible return on investment, as well as their vote," the AGs said in their letter.
Oh, what a tangled web they weave…
It will take a while to expose all of this, but stay with us. We will disclose more about BlackRock and their connection to some major politicians in our next article.
Senator Jonathan Dismang (R) from Beebe and Representative Aaron Pilkington from Knoxville were the sponsors of this particular bill, HB1654, mentioned above. Deceptively, Rep. Pilkington has tried to carry several of these types of dirty bills for his handlers this last legislative session, such as:
HB1317  To Provide for a Reduced Sales and Use Tax Rate for Natural Gas, Electricity, and Coal used by a Data Center; and to Declare an Emergency
HB1476  To Create a Sales and Use Tax Exemption for Electricity Sold to a Data Center; and to Declare an Emergency
HB1477  To Amend the Arkansas Electric Utility and Gas Utility Storm Recovery Securitization Act; to Exempt Certain Data Centers from Storm Recovery Costs and Charges; and to Declare an Emergency
Look into each of those bills. Remember, the devil is in the details.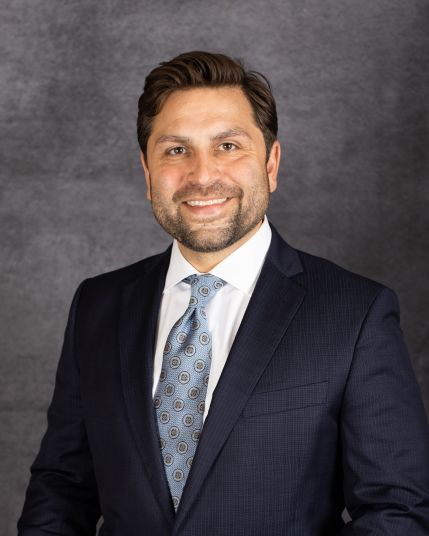 MUST WATCH: the introduction, discussion, and questions regarding HB1654 in the Arkansas Senate on April 6, 2023 here. It's only 4 minutes, and it sounds like Senator Jonathan Dismang is misleading the other senators when closing for this ridiculous bill, HB1654, giving tax exemption to these digital data centers. We feel he was dismissive and disingenuous when questioned by the other senators. Senator King from Berryville literally asked him, "… it doesn't have anything to do with crypto-mining or any other type thing that's affiliated or anything like that….? "
Dismang replies, "No. Not that I know what that is, but no." It looks like Dismang's reply was untruthful, as he misled the entire Senate with impunity! And as a result, it looks like the legislators may have relied on false information about this bill and cast their votes, to our detriment! Did Senator Dismang know what he was doing? We think he did. Keep in mind, he's been a legislator at the Arkansas Capitol since 2009… and he was Senate Pro Tempore for at least two consecutive terms.
Back in March of 2021, Senator Dismang introduced SB150 (Act 532) which addressed virtual currency, which includes cryptocurrency. But then in introducing HB1654 about data centers in April of 2023 in the Senate, he claims he doesn't know what crypto-mining is??? It sure sounds like he misled the whole Arkansas General Assembly. This is fraud, in our opinion, and Senator Dismang needs to resign from office; so, we are calling for his resignation.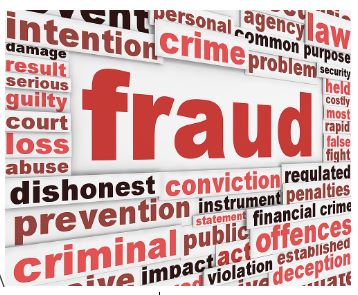 This article from Talk Business & Politics April 21, 2021 discusses SB150/ Act 532 about virtual currency, Crypto businesses included in state money services bill SPONSORED and INTRODUCED by Senator Jonathan Dismang.
So, when looking at HB1654, it looks like Dismang proceeded to force the bill to pass by not properly informing the legislators of the negative facts and true intent of the bill.
Contact the legislators, and let's press for a Special Session! If we stay on top of this harmful issue, we believe that HB1654 (now Act 819) and also HB1799 (now Act 851) can be reversed. Nobody wants one of these noisy, polluting crypto mining centers in their backyard! Or even in or near their community! Every legislator who voted for this bill needs a crypto mining center in their own backyard!
These damaging data mining centers need to go! They will cost us everything in the long run, including the health of our families, pets, and livestock. Rural and unincorporated areas are being targeted, as they are not zoned! Real estate values on our properties will plummet, and our peace will be stolen by these digital data miners that are flocking to states with lower energy rates… which will be driven higher as soon as they arrive. Here's an example:
Power-hungry cryptominers push up electricity costs for locals
When cryptominers come to town, local residents and small businesses pay a price in surging electricity rates.

"Small businesses operate on very thin margins, so I don't think they'd be happy paying for the energy that cryptominers are using," said Asst. Prof. Matteo Benetton, who co-authored the paper with Assoc. Prof. Adair Morse and Asst. Prof. Giovanni Compiani, now at the University of Chicago's Booth School of Business. "And the profits do not stay local: Bitcoin mining profits can be moved from upstate New York to Italy or Colombia or China in a second."
These are crimes against the people and the states!
The Energy Cost of Cryptocurrency
How Much Energy are We Talking? 

Buildings used to house cryptocurrency mining can create a massive strain on local electricity grids, with a single crypto transaction consuming more energy than that required to power 6 houses for a day in the U.S. The estimated global annual energy consumption of the current cryptocurrency market is over 68 TWh, equivalent to more than 19 coal fired power plants operating continuously. Due to the technical nature of blockchain, this number is projected to grow to 100 TWh annually.
According to the Digiconomist's Bitcoin Energy Consumption Index, it is estimated that one Bitcoin transaction takes up to 2,277 kWh of electricity to complete. In other words, mining one coin is the equivalent of approximately consuming 78 days of power for the average US household.
If any other states are looking at these right-to-mine crypto bills, do not pass them.
We will continue on with the incomprehensible HB1799/ Act 851 in a future article coming soon… and we will be looking at Entergy, also.
HB1799/ Act 851 is the right-to-mine crypto bill that protects crypto miners, and the Arkansas Data Centers Act of 2023 intends to regulate the Bitcoin/ crypto mining industry in the state, creating guidelines for miners and protecting them from discriminatory regulations and taxes. One globalist goal is to prohibit local governments from putting limits on crypto-mining data centers. So, now crypto miners will be granted the same rights as data centers. And we know where this came from…
The Satoshi Action Fund helped in crafting this measure and is pleased with its passage.
However, this bill needs to be reversed and repealed!
What's so dangerous is that they are targeting local governments from doing any kind of legislation that would hinder crypto-mining enterprises. They don't want any kind of noise laws and zoning rules. The bad bill gives crypto-mining companies the right to challenge any zoning regulations!
While other countries are banning and running away from crypto-mining, sadly the U.S. is embracing it.
Missouri has right-to-mine crypto legislation in the works: HB764 involving digital asset mining and virtual currencies (sponsored by Republican Representative Phil Christofanelli from St. Peters) has passed the House. This bill has NOT been signed into law and is not an Act. Contact: Phil.Christofanelli@house.mo.gov  or 573-751-2250
Montana's right-to-mine crypto bill passed the house. Not good for Montana.
Mississippi's 'right to mine' crypto might be a victory for miners.  Not good for Mississippi.
Everywhere this right to-mind crypto legislation passes, there's an uproar and tremendous unexpected consequences.
When the right-to-mine crypto bills passed in innocent states — like in Missouri's House and now as an Act in Arkansas, oh… how the wolves must have howled in jubilee. Those across the Bitcoin/ crypto industry are hailing the surprise "victory" of the passage of Arkansas Senate Bill 1799.
Any state legislature that had a hand in passing any of these types of bills needs to get on their knees and repent. Arkansas legislators should hang their heads in shame because they have not represented the will of the people of Arkansas but have betrayed them instead.
In closing, we thank the good people of Harrison, Arkansas and the surrounding communities for such a great turn-out for the April 25, 2023 Planning Commission meeting. The globalist push for these dangerous digital mining sites was brought to a halt that day! We will continue to work to keep this digital mining — and the devastation this brings — out of our state.
A special shout-out to Jim Hall who organized Boone County Good Government there and has faithfully held the line in the Harrison area.
Stay tuned! There is a LOT more to come.
Please send any information, articles, or reports that you feel we need to: info@securetherepublic.com .
As always, you can find our email articles posted on our website: SecureArkansas.com.  The Search box is a handy tool.
For more information about a topic, just type it into the Search box on our website, and click Enter!
Securing the blessings of liberty,
Secure Arkansas
securetherepublic.com/arkansas
info@securetherepublic.com
image credit for cover image of Arkansas Capitol
Share This Article