URGENT: Funds Needed! Booth Sabotaged at AEMTA Conv. Center!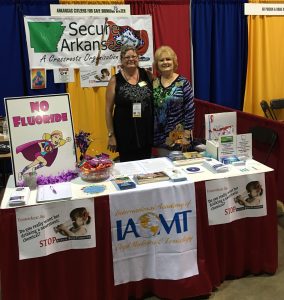 Help! Secure Arkansas urgently needs funds!
There's a statewide symposium and trade show for Emergency Responders (AEMTA) at the Hot Springs Convention Center Friday and Saturday, August 5th & 6th, but our booth was sabotaged before the "sneak peak" tonight. 150 high-quality toothbrushes were stolen, as were other materials, and 3 of our posters were knocked down. They even took our tube of toothpaste that has the warning label "Harmful if swallowed" on the box. (Looks like somebody didn't like us having a booth there!) We have been attending the Ark. Dept. of Health (ADH) meetings, and we know that toxic fluoride is a very heated issue. The Arkansas fluoride mandate that was signed into law by Gov. Beebe back in 2010 stills looms heavy handed over this state. Our current governor, Asa Hutchinson, simply ignores this issue, and all attempts to get him information get disseminated back through the ADH, the promoters of fluoride!
Some good news: we printed and handed out a LOT of brochures about the dangers of fluoride and heavy metal, and there's a demand for more brochures. We're in need of donations because color copies of the brochures and other supplies for the booth are expensive!
PLEASE donate any amount that you can through PayPal: $5, $25, $50, or even more.
You know that we don't ask for donations unless we absolutely need them.
Click this link: http://securetherepublic.com/arkansas/make-donation/
and then click the orange Donate button.
Or send a check to Secure Arkansas:
P.O. Box 21096
Little Rock, Arkansas 72210
We greatly appreciate your help! We cannot do what we do without you.
Shown below is the tri-fold brochure we handed out. The emergency medical personnel were so appreciative to get this information! Please print this out yourself and take it to others! You can copy and paste it into a Word document (and be sure to extend all of your margins as far as they'll go). Downloadable PDF Here

Come by and see us at the convention on Friday, Aug. 5 from 11:00 am to 5:00 pm. It's open to the public! Here's a link to the schedule. Keep in mind that the times listed on the left-hand side are in military time.
http://conference.aemta.org/wp-content/uploads/CLICK-HERE-TO-VIEW-7.pdf
The theme this year is "Not all heroes wear capes", so we used Super Hero Girl from The Girl Against Fluoride in Ireland. Her logo is "No Fluoride"! (www.thegirlagainstfluoride.com ) You can see her in the picture below of Crystal Harvey, our Arkansas Coordinator For Safe Drinking Water (left), and Jeannie Burlsworth, Founder and Chair of Secure Arkansas (right). (This was BEFORE the booth was sabotaged.)

Please share this email with your family, friends, and others. We appreciate your donations and your generosity!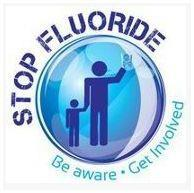 Securing the blessings of liberty,
Secure Arkansas
securetherepublic.com/arkansas
[email protected]
Share This Article