Tort Reform or Tort Control? Vote NO on SJR 8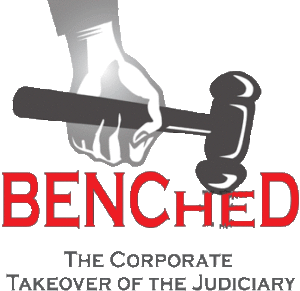 Tort Reform or Tort Control?
*** Vote NO on SJR 8 ***
So, what IS tort?
Tort: a wrongful act or an infringement of a right (other than under contract) leading to civil legal liability.
"Tort" is just another legalese term for personal injury and property damage and/or loss, and Tort Reform involves a takeover of our courts.
Tort reform is legislation that limits a plaintiff's ability to recover compensation in a personal injury or a property damage lawsuit. More specifically, tort reform usually involves placing caps on how much an injured person can receive after winning a lawsuit — a limitation on the dollar figure referred to as damages.
Damages in Tort Actions include both compensatory and punitive damages in personal injury AND property damage cases. These should cover damages for pain and suffering, emotional distress, loss of enjoyment of life, medical expenses, wrongful death, loss of earnings, and earning capacity, loss of consortium and services, prenatal injuries, destruction of personal property, etc.
From where is this desire for control over tort coming? We have an answer…
Pay close attention to this quote from a Harvard Law School article entitled "The Corporate Capture of the United States":
"American corporations today are like the great European monarchies of yore: They have the power to control the rules under which they function and to direct the allocation of public resources. This is not a prediction of what's to come; this is a simple statement of the present state of affairs. Corporations have effectively captured the United States: its judiciary, its political system, and its national wealth, without assuming any of the responsibilities of dominion. Evidence is everywhere."
[emphasis ours]
That quote pretty much sums it all up! It refers to the corporate takeover of this country. We are further along on the path toward socialism than we think!
Please read this entire article, especially the last section, and think about how YOU or YOUR family could be affected by tort control.
Senators, SJR 8 will be introduced to you Thursday, February 9, 2017 in the Senate State Agencies Committee, and we are asking that you vote NO on it because it would place very restrictive caps on damages (how much an injured person can receive after winning a lawsuit). This bill is also unconstitutional.
SJR 8 will heard in the Senate Committee on State Agencies and Governmental Affairs on Thursday at 10:00 am, February 9, 2017. The members of the Committee are:
Sen. Eddie Joe Williams, Chair ALEC member
Sen. Gary Stubblefield, Vice-Chair ALEC member
Sen. Missy Irvin ALEC member
Sen. Bart Hester ALEC member
Sen. Bryan King ALEC member
Sen. Terry Rice ALEC member
Sen. Trent Garner
Sen. David Wallace
The sponsors of SJR 8 are Senator Missy Irvin (R) from Stone County and Representative Bob Ballinger (R) from Madison County both who are ALEC members. Click here for the list of co-sponsors of SJR 8.
ACTION: Readers, PLEASE copy/paste the email addresses below, and send an email to these legislators telling them respectfully that you want them to VOTE NO on SJR 8.
Please also call them at their numbers below:
| Title | Name | Phone | email | District |
| --- | --- | --- | --- | --- |
| Senator | Eddie Joe Williams | | | 29 |
| Senator | Gary Stubblefield | | | 6 |
| Senator | Trent Garner | | | 27 |
| Senator | Bart Hester | | | 1 |
| Senator | Missy Irvin | | | 18 |
| Senator | Bryan King | | | 5 |
| Senator | Terry Rice | | | 9 |
| Senator | David Wallace | | | 22 |
And, as always, you can call and leave them a message at the Senate Session number 501-682-2902. Tell them to VOTE NO on SJR 8.
Dear reader, Tort Reform (tort control) is being directed by the American Legislative Exchange Council (ALEC) for all of their corporate members! ALEC published the State Legislator's Guide "TORT REFORM BOOT CAMP" which is a handbook for legislators to push Tort Reform.
Fascist tort reform (control) is very good for the insurance industry but bad for consumers. The corporate board doesn't care about you, only their bottom line. Follow the money, Arkansans!
Victims of medical malpractice need not be victimized again by oppressive Tort Reform (control). Tort Reform will block the injured party from obtaining access to the courts and from getting justice. Again, legislators, we urge you to Vote "NO" on SJR 8.
Arkansas is NOT the only state which has been opposing tort reform. The Missouri court ruled that the tort_reform_law_was unconstitutional_jury_tampering. The historic role of juries in the United States is to find facts and determine damages. In fact, the supreme courts in Alabama, Georgia, Illinois, New Hampshire, Oregon, Texas, and Washington have also declared their state damage caps unconstitutional.
"Tort Reform" is code for removing local control!
The American Legislative Exchange Council (ALEC) represents Fascist Corporate America, and they intend on taking over complete control. Examples of corporations supporting tort control are Big Pharma, Big Tobacco, and Big Insurance. So, who will benefit from this type of legislation? Keep in mind that these corporations want to limit their liability, so YOU have got to be stopped from obtaining justice! Having said that, we are sure you can surely figure out who's behind this harmful legislation… (Yes, it's ALEC.)
The Rand Institute also found that since 1991, tort cases reflected only six percent of all cases filed. Did you hear that? So, why this so-called tort reform (tort control) legislation?
People clamor for things that they truly don't understand. Secure Arkansas wonders how many millions or billions of dollars have been spent by corporations to lobby and beat us over the head with the propaganda they want us to believe and bring society under control. Are we voting for our own demise? Are we being manipulated in accepting arbitration? Yes! We are being herded like sheep to the slaughter! Wake up, and help make a difference!
————————————————————–
This article is from Bill of Rights Arkansas. We thought our readers should see it.
THEY CALL IT "REFORM" BUT IT IS REALLY CONTROL.
The Arkansas State Legislature in SJR 8 has proposed what they call "tort reform" which is in actuality nothing but an effort to take the rights of the people away and place them instead within the structure of government. Government control is the name of the game.
Imagine, please, if your daughter or granddaughter were to lose both her legs to medical malpractice? Would you want the outcome of the legal proceedings concerning that loss to rest in the hands of government employees or in a jury of her peers?
Amanda [pictured below] was the victim of an accident. The doctor lied to her and told her she lost her legs due to that accident, when, in fact, her legs were lost to medical malpractice.
Would you consider the pain and suffering this young lady suffered to be worth only $250,000 less attorney's fees? If it was your loved one, would you consider that sufficient to cover the loss of two limbs and a lifetime of being an invalid and totally dependent on others for so many things we all take for granted?
Stop this effort by politicians to remove the very rights that you and your family and loved ones are guaranteed by our Constitution and the Arkansas Declaration of Rights.
Tort "control," is neither Christian, Constitutional, nor Conservative!
Could you tell this young lady that all she has endured is only worth $250,000 less attorney's fees?
————————————–
Sometimes things happen to us that are unexpected, so if you are worried about this bad bill passing through the Senate committee, then you need to make some calls and send some emails!
Let us know what you hear back from the legislators!
Stay tuned!
As always, you can find our email articles posted on our website: SecureArkansas.com. The Search box is a handy tool.
For more information about FLUORIDE, just type it into the Search box on our website, and click Enter!

Securing the blessings of liberty,
Secure Arkansas
securetherepublic.com/arkansas
[email protected]
Share This Article