World Tax Alert: Global to Local!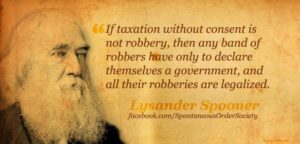 Found in this article are the United Nations' repressive, serpentine Agenda 21 and Agenda 2030 global to local policies at play in Arkansas… locally! They include the redistribution of wealth, and Non-Governmental Organizations (NGOs) are positioning themselves to make a LOT of money AND even to help finance the United Nations' activities all over the planet… to our detriment! The diabolical plan is to transfer money from a financially lucrative nation to a poor nation for their so-called global development.  Goal 10 of the 17 goals of U.N. Agenda 2030 subversively states that it will: "Reduce inequality within and among countries" Oh, dear! Who do you think is going to pay for this? It will be the prosperous nations, like the United States, of course. A primary goal of socialism is social equality and a redistribution of wealth… which is usually done by taxation. Monies raised by a global tax will be used to establish a world government body and to administer their agenda.
Yes, more types of progressive sales taxes are designed for us and are coming soon if we don't stop them in the state and LOCALLY… RIGHT NOW!  Every city councilman and every state legislator (especially Arkansas Rep. Dan Douglas in Bentonville – 479-619-9231 and Sen. Jake Files in Fort Smith – 479-648-9216) should stand against these taxes, including the crippling internet sales tax we covered in our previous article.
Both Rep. Dan Douglas and Sen. Jake Files are delegates of the Streamlined Sales Tax Governing Board Inc. [another hollow non-governmental organization (NGO) entity funded by sales tax revenue.] This is the NGO that is working with Amazon and the states to collect this illegal sales tax. A percentage of sales tax collected will be used to fund Streamlined Sales Tax Governing Board Inc., so you see, the NGOs are profiting on the sales tax collected.
Enough is enough! Global to local has been the motto for U.N. Agenda policies, and the Arkansas Municipal League is destroying our local control and wants to expedite this underhanded internet sales tax here in our state of Arkansas! This MUST be stopped… NOW! No more taxes!!!
The Arkansas Municipal League (AML), a Non-Governmental Organization (NGO) that is funded by taxpayers money, (hello?!) has been heavily pushing Governor Asa Hutchinson to call a special session to pass their internet sales tax resolution! (especially since their 83rd Annual Convention held in June 2017)  None of this tax increase is necessary if you understand the Comprehensive Annual Financial Report (CAFR) that is put out by the city, county, and state government and school district.  Our genuine elected officials should be running the show and not the non-governmental Arkansas Municipal League (AML).
In the pretentious mission statement of the AML they state the following:
The Arkansas Municipal League was founded in 1934 and exists for a threefold purpose:
to act as the official representative of Arkansas cities and towns before the state and federal governments;
to provide a clearinghouse for information and answers; and,
to offer a forum for discussion and sharing of mutual concerns.
Isn't it time to get the counterfeit AML out of our lives and return to a government in which our elected officials are the ones in charge and are accountable? This is one of the reasons our government is so corrupt. That's why we can't trust our lawmakers anymore or even talk to them. There is no need to payBOTH the Arkansas Municipal League (AML) AND our elected officials to do the same thing. Again, our government is being run by toxic NGOs and global mega corporations!
Click here for the Arkansas Legislative Audit of the Arkansas Municipal League (AML) from January 1, 2013 through June 30, 2015. This report is issued in response to a request, approved by the Executive Committee of the Legislative Joint Auditing Committee, for the Arkansas Legislative Audit (ALA) to review selected policies, procedures, and transactions of the Arkansas Municipal League ("League").On page 5 of this report, as of December 31, 2014,  it shows a total reserve fund of $67,362,673. From where did all this money come? Could it be that the Arkansas Municipal League (AML) is overcharging the taxpayers for services rendered?
Going up one rung on the ladder of power and control is the feigned National League of Cities (NLC). To be a member of the NLC, you must be a member of the State Municipal Leagues (both funded by our tax dollars)
NLC 2014 IRS 990 Return of Organization Exempt From Income Tax (EIN 52-6055762)
Total Assets     $7,721,375
Total Revenue $6,152,381
The National League of Cities (NLC) works with the federal government to implement federal  National Municipal Policy for all cities in America. NLC is thenational organization, whereas the Municipal League is a state organization. At one time, individual cities had to have a population of 100,000 or more to be a member. Today, any city can be a member of NCL if they are a member of a state Municipal League.
Boy, does the National League of Cities know how to deceptively paint a beautiful picture of some glamorous city of the future… BUT, be warned… the National League of Cities is in partnership with the Municipal League pertaining to global United Nations policies.
Remember, Climate Change is out, but the NGOs are still pushing the climate change policy.
The National League of Cities is gladly helping to implement those global policies in the resurgence of big, nasty, "stack-em-and-pack-em" cities because many rural and suburban families are increasingly being forced to relocate into the dangerous, crime-infested and highly congested urban areas. They can control us better there. This is excessive dominance, and it is interfering with our lives! All of us are now being forced to accept a much lower standard of living. The downsizing of America (including businesses) is happening all across the country. Devastated people in rural areas and across the country are suffering from extreme job loss, school consolidation, absence of a good education (thanks to dumbing-down of students via Common Core Curriculum), healthcare facilities and staff (especially hospitals), lack of appropriate funding for Fire Departments or Police Departments, shortage of local restaurants, and lack of small businesses of all sorts for supplies and food, and lastly, want of proper road maintenance, just to name a few. And, of course, you're told that we need to get more tax dollars to support all this proper maintenance, aren't you?
Attention, readers! Here's the real (but hidden) truth: The Comprehensive Annual Financial Report (CAFR)  is the delusive set of books that is neverreported to the general public. (Remember old Al Capone using two set of books to keep the government in the dark? Our government is doing the same thing.) The government keeps two sets of books:  the budget is funded by tax dollars and usually amounts to one-third (_ ) of the gross income and is where 100% of the tax income is shown. The other two-thirds (_)  of the gross income is shown only in the the CAFR report. This two-thirds is derived from return on investments and enterprise operations. Why isn't the shifty government funneling any of this two-thirds from the CAFR into the budget so they can reduce the taxes?  The gluttonousgovernment tax revenues are far higher than we are being told!
Upcoming article: Secure Arkansas will report in more detail regarding the CAFR in a future article. Yes, it's going to help you see the bigger picture, dear reader.
Regarding taxes, remember: It is strictly UNconstitutional for the state or any vendor to collect a sales tax in a state in which the vendor has NO physical appearance.  Click here to see the previous Secure Arkansas article "Amazon Took Over Collecting Illegal Sales Taxes for the State" that explains what is really happening with the sales taxes. It's very informative.
The 1992 Supreme Court decision in Quill Corp. v. North Dakota held:
"requiring collection of tax by out-of-state retailers with no physical presence in a state would be burden on interstate commerce and would therefore violate Commerce Clause of U.S. Constitution".
IMMEDIATE ACTION! Since the collecting of a sales tax by a vendor that has no physical appearance within the state is unconstitutional, this issue should be resolved byArkansas Attorney General Leslie Rutledge. At this time, this illegal sales tax issue could be handled by reporting it to the Attorney General's Consumer Protection Division. This can be done by filing a consumer complaint online, by emailing[email protected], or by calling the hotline at 800-482-8982.
The deception from the Arkansas Municipal League (AML) is that it will somehow benefit Arkansas' local businesses and that it will compel or push more people into your local store buildings. Don't believe it! Look at this disingenuous excerpt taken directly from the Arkansas Municipal League's (AML) website:
"During Resolutions Committee meetings, the League distributed copies of a sample resolution on "Creating a Fair and Free Market" for all businesses in Arkansas. We urged and are continuing to urge our member cities to pass this resolution and send a copy of their adopted resolution to the Governor's Office, to your local legislators and to the League."
That's how they plan to pressure and strong-arm the governors in all the states, so don't pass this suspicious resolution!
Cities (and city councilmen), don't be duped! Click here for the Arkansas Municipal Leagues' (AML) unwelcome sample internet sales tax resolution.
Also, included in this alert are the newly elected Executive Committee players for the Arkansas Municipal League (AML), fresh from this 83rd Annual Convention this summer, along with their latest intimidating policies and goals. The NGOs running our government are very dangerous. They're global players. Ask yourself,  What is happening to the people that we elected? Who put the non-elected NGOs in charge of our government?
Can you handle the truth? Sure, you can! Read on.
Pay Attention! Here's one of the Arkansas Municipal Leagues' (AMLs') foul Purposes and Goals from their own website:
"Once a policy has been adopted by representatives of the assembled municipali- ties at the annual business meeting, the League should be regarded as the formal spokesman for Arkansas municipalities in matters involving common municipal interests consistent with the right of any municipality to express its individual viewpoint."
Read that above statement again! That means they want to be regarded as the formal spokesmen for Arkansas municipalities, that we can forget about our true elected officials and just let these reprobate minions speak for our municipal government. Have we lost our minds? This is totally unconstitutional and unacceptable, dear reader.
Another statement from the AML website is telling about the new Executive Committee and their derelict duties to promote the coercive Arkansas Municipal League (AMLs') dastardly U.N. global policies:
"As the chief policy making body of the League, the Executive Committee serves as a sort of "convention in continuous session," adopting policies for the organization in between annual meetings and directing the work of the Executive Director, who in turn hires and supervises the Staff." 
Pictured below are the newly elected Executive Committee members of the Arkansas Municipal League (AML) for 2017-2018 (our local Arkansas players):
Credit for all the photos below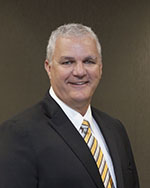 President
Mayor Doug Sprouse
Springdale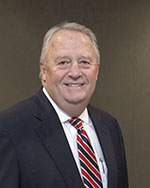 First Vice President
Mayor Joe Smith
North Little Rock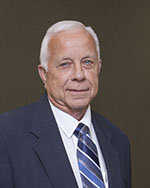 Vice President, Dist. #1
Mayor Joe Dillard
Mountain Home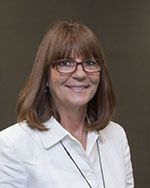 Vice President, Dist. #2
Alderman Debi Ross
North Little Rock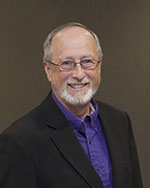 Vice President, Dist. #3
Mayor Lioneld Jordan
Fayetteville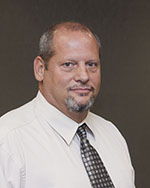 Vice President, Dist. #4
Mayor Jerry Boen
Lamar
Advisory Council Chair Appointments for the Arkansas Municipal League (AML):
Large First Class Cities Advisory Council: Mayor David Morris, Searcy
First Class Cities Advisory Council: Mayor Billy Ray McKelvy, De Queen
Second Class Cities Advisory Council: Mayor Bill Groom, Greenland
Small Cities and Towns Advisory Council: Mayor Dennis Behling, Lakeview
Public Safety Advisory Council: Council Member Sam Angel II, Lake Village
Economic Development Advisory Council: Mayor Harold Perrin, Jonesboro
Past Presidents of the Arkansas Municipal Leagues Advisory Council:
Mayor Rick Elumbaugh, Batesville
Mayor JoAnne Bush, Lake Village
Mayor Mark Stodola, Little Rock
Mayor Frank Fogleman, Marion
Alderman Murry Witcher, North Little Rock
Mayor Mike Gaskill, Paragould
Mayor Jackie Crabtree, Pea Ridge
Mayor Robert Patrick, St. Charles
Mayor Harry Brown, Stephens
Hopefully, now you can see who is actually pushing the shady tax resolution locally in your area. You might what to give these good ol' boys a call! One of them just might be your neighbor.
Side Note: (and if you were wondering why and how this nation has abandoned our constitutional standard, here's how it is being done):  the fascist One World Government has been incrementally achieving its ungodly global goals over the years through the governance of these oppressive NGOs (such as the Municipal League). It's being done in all towns, cities, states, and territories of the United States. We've been lead astray by this illegitimate governance! The last thing we need is more taxation to steal OUR money.
Financially struggling families in rural areas are also in great danger of being relocated into these lackluster mega cities because the global agenda has planned to move people off any property occupied in what they call "Wildlands" territory. When you hear the ambiguous terms "Resilient Cities", "Smart Growth", or "regional planning" — better known as the subtle Sustainable Development Goals via U.N. Agenda 21 policies — pay close attention. Cities have become huge cages for us to look out from behind bars of our "zoning" prisons!  In big cities, our transportation will eventually become limited to the small area in which we will be required to reside in our downsized place of residence.  (ie. Having and operating cars will be heavily taxed.) So, if we let all of this sales tax happen in each state, we will be financing our own destruction in one way or the other… It's just a matter of time! We have to draw the line somewhere.
So, where did the Municipal League get this miserable global resolution, anyway? Keep reading…
The following is from the impious Global Policy Forum (GPF) site:
"Global Policy forum is an independent policy watchdog that monitors the work of the United Nations and scrutinizes global policymaking. We promote accountability and citizen participation in decisions on peace and security, social justice and international law."
The Global Policy Forum (GPF) talks about Global Taxes and has stated that Global Taxes can address global problems while at the same time raising revenue for development. Example: they feel a tax on carbon emission will slow global climate change. (Note: Be careful, folks!  We been told many lies about carbon emissions!)
GPF goes on to state that, "many experts have suggested alternative financing schemes such as global taxes to improve the U.N. financial situation and make the organization less dependent on state contributions. This page explores global taxes and their dual role as policy instruments and as revenue sources for international programs and institutions. The page gives special attention to currency transaction taxes (Tobin tax) and energy taxes."
Global Taxes (here is the financially injurious plan)
General Analysis on Global Taxes
This section posts articles and documents analyzing the idea of global taxes and their dual role as policy instruments and as revenue sources for international programs and institutions.
Currency Transaction Taxes
This section posts information on currency transaction taxes, (sometimes referred to as the Tobin tax), which seeks to decrease currency speculation and ensure international financial stability while raising resources for poverty reduction.
Energy Taxes
This section posts articles dealing with efforts to implement international and regional taxes on energy fuels that cause global warming.
Aviation Taxes
This section posts articles dealing with efforts to implement international aviation taxes.
Tax Havens
This page looks at offshore tax havens that enable rich citizens and corporations to escape national tax systems.
See the bullying One World Government, United Nations Tax Resolution below: The U.N. Department of Economic and Social Affairs (U.N. DESA) met this last spring in 2017 and held a little meeting regarding world taxes. Below is the excerpt  from their website:
"ECOSOC held, on 7 April 2017, its one-day annual meeting to consider international cooperation in tax matters including, as appropriate, its contribution to mobilizing domestic financial resources for development and the institutional arrangements to promote such cooperation. In accordance with the above resolution, the President of ECOSOC circulated a letter to Member States inviting representatives of their national tax authorities to participate in the meeting."
The U.N. Tax Resolution: ECOSOC Resolution adopted by the Economic and Social Council on 5 October 2016.
2017/2 Committee of Experts on International Cooperation in Tax Matters.
ECOSOC Economic and environmental questions: International Cooperation in tax matters.
ECOSOC special meeting on international cooperation in tax matters (New York, 7 April 2017.
Also, read this deadly 2015 U.N. document on Sustainable Development Goals on taxation from the Addis Ababa Action Agenda (a global framework for Financing Development).
In the above referenced U.N. document, they state: "We also reaffirm all the principles of the Rio Declaration on Environment and Development" …meaning they are moving forward (the suicidal path forward) with their villainous U.N. Agenda 21 sustainable development goals which will absolutely devastate our way of life here in United States. The U.N. Addis Ababa Action Agenda document states that they are committed to enhancing revenue administration through modernized, progressivetax systems, improved tax policy, and more efficient tax collection.
On July 8, 2017, the beguiling Organisation for Economic Co-operation and Development (OECD) presented a report to the World Summit G20 leaders in areas of cunning tax work.
OECD is pushing for an automatic exchange of information and other measures to make sure they can tap into every tax dollar they can get their hands on! Looks like over 50 or 60 gullible jurisdictions will start to exchange information very soon via a Common Transmission System (CTS) with the internationally agreed tax transparency monitored compliance standard! Totalitarian global government has your hard earned dollars in their sinful sites. The door is closing on America's sovereignty!
The global to local Arkansas Municipal League is trying to implement this libelous international resolution locally, in your area right now! It's done from global policies to local policies, hence the phrase global to local. (It becomes easier as you get to know the local players.)
The internet sales tax resolution is an example of how the U.N. forces taxation onto the public.
Remember, this tax was imposed on residents VOLUNTARILY by Amazon.
We can stop the state and local taxation if we can mobilize in our areas and get busy calling and emailing local elected officials and attending city council meetings. You MUST see after your own community!
The illegal internet sales tax needs to dealt with by every Attorney General in every state! (We just got word today that Arkansas Attorney General Leslie Rutledge is the new Chair for Republican Attorneys General Association formed in 1999.)
Tragically, the cabal is trying to strip us from every single dollar in our bank accounts, retirement funds, pension funds, 401Ks, etc. (Many accounts have already been plundered.)
The socialists of World Government, David Rockefeller and the infamous Zbigniew Brzezinski (CFR member and Bilderberger) together founded the Trilateral Commission (he was the first director) in 1973 in order to have a more controlled society. Here's an eerie quote from Brzezinski over 47 years ago:
"The nation-state is gradually yielding its sovereignty. … In the economic-technological field, some international cooperation has already been achieved, but further progress will require greater American sacrifices. More intensive efforts to shape a new world monetary structure will have to be undertaken, with some consequent risk to the present relatively favorable American position."
Looks like we are currently living under a fairly hostile One World Government with all its conspiratorial laws, rules, and regulations, doesn't it? The global elite have been very busy implementing their control over society. (Remember the Green Economy Initiative?!)
The United Nations Environment Program (UNEP) says says:
"These initiatives, both public and private, provide the mechanism for reconfiguration of businesses, infrastructure and institutions, and for the adoption of sustainable consumption and production processes".
Has the stranglehold on humanity gotten tighter and tighter? Remember, a One World Government comes with control of the Worldwide Economic Grid AND a One World Religion, including the redistribution of wealth philosophy. In 2014, The devious World Council of Churches (WCC) made this all-telling statement: "Interfaith Summit on Climate Change" said proudly, the "World's faiths will declare themselves, irrevocably, as Green Faiths."
This world religion is playing a very mysterious part in all this so-called global unity and "coming together, so that we may be one."  Sickening, isn't it? But that's another issue for another day…
The World Council of Churches (WCC) is for the unity of all religions and of all mankind.  The World Council of Churches was formally constituted at Amsterdam, Holland, on August 23, 1948, and it is made up of various branch organizationscontrolled by the WCC.  The goal of the WCC is to unite all the religions of the world into one ecumenical package–or a one world church.  But in order to unite all the world's religions together, the differing doctrines held dear by these religious groups must be waived, and a focusing on those beliefs held in common must be central. If your church is a member of WCC, you may want to seek another church. Any church that gives financial or other support to the WCC, or to any of its branch organizations, is guilty of supporting the move towards a One World Church and New World Order.
The World Council of Churches is in partnership with United Nations Children's Fund (UNICEF), the United Nations Fund for Population (UNFPA), and the U.N. Refugee Agency (UNHCR).
WCC is involved and is a heavy supporter of Climate Change. There was a WCC Working Group on Climate Change at the Rio Earth Summit in 1992.
A couple of New Age statements from this WCC Climate Change document are:
"We hear the call of the Earth"
"We pray for spiritual support in responding to the call of the Earth"
Unfortunately, they worship the created more than the creator!
Sadly, if we can't stop these locally operating non-governmental organizations (like the Arkansas Municipal League, the Association of Arkansas Counties, etc.) that have taken over our state and local government with their harmful global policies…then yes, it's over folks.
We need to downsize government, which really means to kick out the non-governmental organizations (NGOs)!
Can you stop being a naive, mindless tax slave and a victim of socially engineered centralized government? (And quit drinking that poisonous fluoridated detestable tap water!) We have been fed so many lies. Stand up in your community! We have to be able to sense danger, folks. Let your voices be heard! No more brutal, unwanted taxes!
A dark, older tune from Pink Floyd says what we have become: "All in all, you're just another brick in the wall…"
PLEASE WAKE UP! We simply can't afford to sit by, be depressed, and be another brick in the wall!
Many sinister global policies have been developed behind the scenes during the summer of 2017… just waiting to be implemented through our local and state government.
Stay tuned!
As always, you can find our email articles posted on our website: SecureArkansas.com.  The Search box is a handy tool.  For more information about a topic, just type it into the Search box on our website, and click Enter!
And remember:
Securing the blessings of liberty,
Secure Arkansas
securetherepublic.com/arkansas
[email protected]
Share This Article