Better Oral Health?… or is Arkansas a National Disgrace?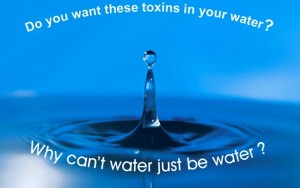 Prepare yourself! This is a bad report! Fluoride is NOT safe and it is NOT effective!
(The claim that fluoride is "safe and effective" is propaganda coming from the Department of Health.)
Arkansas dental decay is on the RISE…
Where has all the Arkansas oral health grant money gone?
What's the status now?
Check out this Health Journalism article:
This site shows the report card rankings for all states, and ARKANSAS is listed as #50 out of 51! (District of Columbia was included in the study, also.)
2018's States with the Best & Worst Dental Health
Arkansas is at the VERY BOTTOM of the list! The only state with worse oral health is Mississippi!
According to this PEW Charitable Trusts Report: The State of Children's Dental Healthfrom 2011, Arkansas ranked #44 (worst). Seems like 7 years of mandated water fluoridation has made it even worse now!
Here's a Huffington Post article from November 2011 by Emma Gray: Dental Care State By State: Where Do You Stack Up? (It shows Arkansas as #44 in the rankings.)
According to data from the Arkansas Department of Health (ADH), "64 percent of Arkansans had evidence of cavities in 2016, up eight percent from 2008." Here's a UALR Public Radio news story from July 2017:
Teeth Grow Worse In Arkansas Despite Improved Access To Healthcare
And this Arkansas Online article from February 2017 article shows Arkansas listed near the bottom on U.S. News' state rankings.
Other sites show that Arkansas is EXTREMELY low in oral health as well. This Dentist's Money Digest site from February 2017 shows Arkansas as #48 in worst dental health.
What's the big deal? Why are we alerting you?
Because mandated water fluoridation is poisonous; it's NOT the answer, and MUST be stopped! The public should NOT be ingesting fluoride, lead, or arsenic, etc., BUT the 2011 fluoridation mandate was forced upon Arkansans and is causing the pollution of our drinking water every time a water department adds the toxic fluoride chemicals! This is the very reason you need to add a high-quality water filtration system to your tap, and make sure you get one that removes fluoride! Patients that are ill and suffering with a disease should benefit from having these chemicals removed and from drinking pure, clean water!
The Data Resource Center for Child and Adolescent Health website's 2016 National Survey of Children's Health shows Arkansas as the only state in white – which means significantly higher rankings of decayed teeth or cavities than the U.S.
See this: Title V National Outcome Measure #14: Percent of children ages 1 through 17 who have decayed teeth or cavities in the past 12 months
BUT Arkansas was NOT in the top 5 for worst dental health back in 2014 (see here)… so what happened?
The vile mandatory water fluoridation! That's what happened.
From one of our Secure Arkansas supporters late last year (2017):
I received the October water bill for my hangar at the Harrison airport today.

In the Spring of 2015, Harrison consumer confidence report showed one house in the water system with elevated levels of lead. The Fall confidence report showed either 10 or 11, Spring of 2016 shows 12. I do not know how many there are as of today, but there must be several for the water department to put a notice on the bills.

So what happened between Spring of 2015 and later? They started feeding fluoride in the Summer of 2015.

Harrison water works' solution to the problem was to add another chemical that would coat the inside of the plumbing to keep the fluoride away from the metals. Apparently that doesn't work very well.

It is obvious to me that the solution is to stop feeding fluoride.
*Please remember, Delta Dental funded all of this water fluoridation mess and could have inflated all your dental costs and insurance premiums!
Could Delta Dental also have bribed our legislators with campaign funding? YES! Secure Arkansas has found that thousands of dollars went into the coffers of many legislators for 2011 fluoridation mandate legislation, Act 197!
And greedy Delta Dental has continued to fund the legislators to keep the 2011 fluoridation mandate in place!
The Arkansas Department of Health (ADH) should be ashamed and especially Delta Dental!
Over the years, Secure Arkansas has posted and emailed SEVERAL alarming alerts regarding the dangers of water fluoridation, especially when coupled with aging metal pipes. Exposure to environmental cadmium, arsenic, lead, and other toxic materials are extremely damaging to the body AND mind. Go to our website www.SecureArkansas.com and type "fluoride" in the search box. You'll find PLENTY of information there.
Remember:  eternal vigilance is the price of liberty.
As always, you can find our email articles posted on our website: SecureArkansas.com.  The Search box is a handy tool.  For more information about a topic (such as FLUORIDE), just type it into the Search box on our website, and click Enter!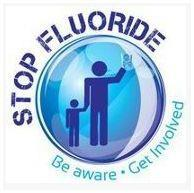 Securing the blessings of liberty,
Secure Arkansas
securetherepublic.com/arkansas
[email protected]
Share This Article