Constitutional Resolution Passed in Newton County, Ark. Unanimously against Trash Tax 4/2/18!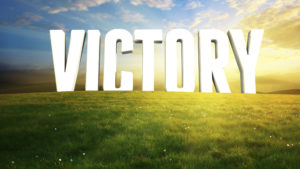 Congratulations, NEWTON COUNTY!
ALL of your Justices of the Peace (JPs) UNANIMOUSLY voted to pass the Constitutional Resolution tonight! This is WONDERFUL news!
We sincerely thank the Justices of the Peace (JPs) in Newton County for their GOOD VOTES and for supporting this wonderful Constitutional Resolution. You are honorable people of integrity.
Here is the Newton County Resolution as a PDF for you all to read.
This resolution will be up for other counties in northern Arkansas to be voted on SOON!
If you're not up to speed on this subject, BE SURE to read all 6 parts of the NABORS Landfill boondoggle and the terrible trash tax/"service fee" that was forced upon the residents in Baxter, Boone, Carroll, Marion, Newton, and Searcy Counties in Northern Arkansas (see the links below)…  BUT the resolution that was passed in Newton County tonight stands as a Constitutional reminder that Justices of the Peace (JPs) in the quorum (county) courts here in Arkansas have "exclusive original jurisdiction" over those types of matters, according to Article 7, Section 28 of our Arkansas State Constitution:
Article 7, Section 28. County courts – Jurisdiction – Single judge holding court. The County Courts shall have exclusive original jurisdiction in all matters relating to county taxes, roads, bridges, ferries, paupers, bastardy, vagrants, the apprenticeship of minors, the disbursement of money for county purposes, and in every other case that may be necessary to the internal improvement and local concerns of the respective counties. The County Court shall be held by one judge, except in cases otherwise herein provided.
The hyperlinks below will bring you to each of the trash tax/"service fee" articles so far.
Extortion in Arkansas! Tax Increase – Trash Tax for 6 Counties in Northern Ark.
Residents, be sure to attend your quorum court meetings this month! Don't miss these meetings! Baxter and Boone County's are this week:
In BAXTER County:  April 3, 2018 at 6:00 p.m. for regular session in the second floor courtroom of the courthouse. Here's their April 2018 agenda.
#1 East Seventh Street, Mountain Home, Arkansas
In BOONE County: April 3, 2018 at 5:30 p.m. Quorum Court has their Budget Finance Committee meeting and will discuss the trash tax/"service fee" the same night
AND they also meet for regular quorum court on Tuesday, April 10, 2018 at 7:00 pm at the OEM Building in Harrison, Arkansas
Here is the resolution and JP contact info for Baxter County:
***Click here for Baxter County Resolution***
Baxter County Judge Mickey Pendergrass, 870-425-7756  judge@baxtercounty.org
District #1 – Gary Smith, Phone: 870-431-8070
District #2 – Luci Soltysik, Phone: 870-481-5843
District #3 – Rick Steiner, Phone: 870-492-7245   baxcojp3@gmail.com
District #4 – Bill Lucas, Phone: 870-425-7809
District #5 – James Kerr, Jr., Phone: 870-404-4326
District #6 – Rhonda Tink Albright, Phone: 870-656-4095
District #7 – Marilyn Williamson, Phone: 870-405-5312
District #8 – Edna Fusco, Phone: 870-421-6368
District #9 – Neal Pendergrass, Phone: 870-492-4576
District #10 – Kevin Litty, Phone: 870-421-0664
District #11 – Ty Chapman, Phone: 870-499-0380
Here is the resolution and JP contact info for Boone County:
***Boone County UPDATED Resolution***  (BOONE COUNTY NEEDS to pass this stronger Resolution. JPs, this one does have more "teeth" to it. The one they passed does nothing.)
Boone County Judge Robert Hathaway, 870-741-5760, boonejudge@windstream.net
District #1 Jim L. Milum, 870-741-7532
District #2 Glenn Redding, 870-754-9305 gredding33@gmail.com
District #3 Dan Roberts, 870-743-5916
District #4 Bryan Snavely, 870-741-1280 or 870-391-1139
District #5 Fred Woehl Jr., 870-743-4600
District #6 Bobby Woods, 870-741-2222 or 870-365-5422 (cell), homesteadrealty@windstream.net
District #7 Bill Michel, 870-416-1334
District #8 James D. Harp, 870-365-6069 or 870-365- 0321 (cell)
District #9 Ralph H. Guynn, 870-741-7177 or 870-365-9600  zaptap32@windstream.net
District #10 James Widner, 870-741-3363
District #11 David Thompson, 870-436-5788
We're also including the specific resolutions for Carroll, Marion, and Searcy Counties and their JP contact info.
Carroll County Quorum Court meets every third Monday at 5:00 p.m. at 210 W. Church Street in Berryville, Arkansas 72616.
***Click here for the Carroll County Resolution***
Carroll County Judge Sam Barr: 870-423-2967
Marion County Quorum Court meets the second Tuesday of each month at 6:00 p.m.
at the main courtroom in the Courthouse in Yellville, Arkansas 72687.
***Click here for the Marion County Resolution***
Marion County Judge: Terry C. Ott, 870-449-6231  mcjudge@yellville.net
Marion County JPs:
Searcy County Quorum Court meets Monday, April 9, 2018 at 7:00 p.m.
200 South Highway 27, Marshall, Arkansas 72650
**Click here for the Searcy County Resolution**
Searcy County Judge, Jim Harness 870-448-3554
Searcy County JPs:
District #1, Ronald Ragland, 870-448-5467
District #2, Danny Hiett, 870-496-2210
District #3, Michelle Manes, home 870-439-2693
District #4, Nathan Treadwell, home, 870-221-3509 cell,
District #5 Johnny Horton 870-448-7128
District #6, Jeff Mays, 870-448-3047 or cell 870-221-1253
District #7, Ronald Garrison, (870) 448-2986
District #8, Wesley Smith, 870-504-0390
District #9, Larry Dye, cell 870-448-7902
Stay aware, stay involved, and stay vigilant… and remember to stay tuned!
Remember:  eternal vigilance is the price of liberty.
As always, you can find our email articles posted on our website: SecureArkansas.com.  The Search box is a handy tool.  For more information about a topic (such as FLUORIDE), just type it into the Search box on our website, and click Enter!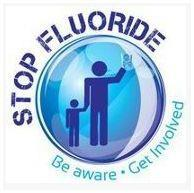 Securing the blessings of liberty,
Secure Arkansas
securetherepublic.com/arkansas
info@securetherepublic.com
Share This Article