COVID-19 Shots & Toxic Graphene Oxide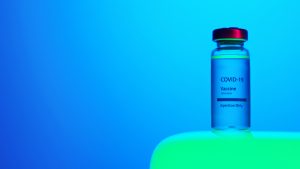 Stop the mass lethal injection agenda against humanity!
URGENT ALERT: Our Arkansas governor and his cohort, Dr. Jose Romero from the CDC, are starting their propaganda campaign called "vaccine hesitancy" in Cabot on Thursday, July 8, 2021 at 6:00 pm at Veterans Parks Event Center. If you're concerned about the mass "vaccination" effort, please attend the meeting, and ask some pertinent questions… such as:
How many of the Covid-19 cases are of those people who have been "vaccinated"?  
Where is the isolate for SARS-CoV-2 from last year?
Why hasn't the isolate ever been verified or identified?
How many people have died from Covid-19 injections nationwide? (…given that VAERS doesn't receive or report all cases, and not everyone is aware of the CIPC and the limitations on claims for serious physical injury and death)
How many adverse conditions have been created by this Covid-19 injection?
In Arkansas, how many people developed Bell's Palsy after receiving the Covid-19 injection?
How many state governors are campaigning for the corrupt CDC's mass "vaccination" or lethal injection agenda?
Why has Hydroxychloroquine been blocked as a Covid-19 therapy, and why has Ivermectin not been recommended as a treatment therapy?
It appears that, once again, we have been lied to by the health authorities (Big Pharma, Big Government: CDC, FDA, NIH; state and national governments, etc.) about the COVID-19 Pandemic. Since Covid-19 has never been isolated or identified, what do we have, and why have the governments worldwide closed down their countries and declared war on their people? What is the real reason, and how many will die due to this fraudulent COVID-19 pandemic scam?  We hope that the information below will wake you up and change your mind about getting the poisonous injection. Read on for breaking news.
Is Graphene Oxide Causing What is Falsely Being Referred to as "Covid-19?"  (Be sure to click on the link to read the whole story from Lew Rockwell.) Here's an excerpt:
My position since very early on concerning this so-called 'pandemic' has been that the SARS-CoV-2 or 'Covid-19' was just the excuse being used as a government tool to instill great fear into the people, so as to build a system of total control over the masses. The real bioweapon evident is the poisonous injection mislabeled as the 'Covid vaccine,' and the tactics and mandates that have not only destroyed economic activity, but decimated the health and immune systems of the people at large. This includes every aspect of the lockdowns, quarantines, job loss due to the forced closings of businesses nationwide and worldwide, mask and false testing mandates, and the general terror purposely brought about by the controlling 'elites' and their government partners.
Now, let's look at the shot and the fatal secret ingredients hidden in it: Covid injections are filled with deadly poison. Here's proof. The shots are filled with 99% of this toxic industrial chemical called Graphene Oxide. Moreover, the horrifying inhalant version that is already being prepared will be even more potent and dangerous because it goes directly into your lungs.
Graphene Oxide can kill you. Read this general review and toxicity of graphene-family nanoparticles. Here's a quote from Dr. Jane Ruby:
"It destroys literally everything inside the cell. It explodes the mitochondria. It creates a situation where the body is on a 10-Alarm fire truck and inflammation, cytokines, chemokines. This incredibly violent…inflammatory storm comes in and it has particular affinity for creating acute inflammation of the lungs, it creates an inflammatory storm in cardiac tissue and in brain tissue."
No wonder we are seeing magnetism associated with the injection. Graphene Oxide can be manipulated in your body by the new 5G technology which is going to be explored in a future article. Remember, the first trial for the 5G technology was in Wuhan, China and occurred the same time the Covid crisis was happening.
Vaccines Deliver Graphene Oxide Nanotubes for 5G Mind Control
Subjects inoculated with graphene oxide nanoparticles can be manipulated mentally by tuning into different frequencies inside the 5G ranges. They can feel, think and see feelings, thoughts or things that don't actually exist. They could develop fake memories or delete real existing memories.
Buzz words for "the vaccine" that we should be using (since it's not really a vaccine): bioweapon, genetic engineering, synthetic biology, mRNA device, genome therapy, reprogramming. Covid was a bioweapon and the malevolent injections are Phase Two of that bioweapon. Are you still in denial of a depopulation agenda?
Urgent Announcement: COVID-19 IS CAUSED BY GRAPHENE OXIDE INTRODUCED BY SEVERAL WAYS INTO THE BODY
The masks being used and currently marketed contain graphene oxide. Not only the ones that were withdrawn at the time, as indicated by the media, the swabs used in both PCR and antigen tests also contain graphene oxide nanoparticles.

The COVID vaccines in all their variants, AstraZeca, Pfizer, Moderna, Sinovac, Janssen, Johnson & Johnson, etc., also contain a considerable dose of graphene oxide nanoparticles.

In short, graphene oxide is the supposed SARS-CoV-2, the supposed new coronavirus provoked before the disease called COVID-19. Therefore, we never had real isolation and purification of a new coronavirus, as recognized by most health institutions at the highest level and in different countries when they were questioned about it. COVID-19 disease is the result of introducing graphene oxide by various routes of administration.

Graphene oxide accumulated in the lungs generates bilateral pneumonias by uniform dissemination in the pulmonary alveolar tract. Graphene oxide causes a metallic taste. Perhaps this is starting to make sense to you now. Inhaled graphene oxide causes inflammation of the mucous membranes and thus loss of taste and partial or total loss of smell.
We realize that this may sound outlandish, and yet Graphene Oxide has already been in use for many years in other medical therapies. We're also hearing that it will be used in the new flu shots coming out.
The vaccine and mandate lobbyists are busy working and pressuring our state legislatures NOW, and our legislators are also being pressured by Governor Hutchinson and Dr. Jose Romero! Call your state representatives and senators quickly! Let them know how you feel about a Covid-19 "vaccine" mandate. Here's the list of state legislators for Arkansas. (Click their names to get their phone numbers.)
Remorsefully, we are seeing our health, liberties, and freedoms eroded (our freedom of speech has been censored) and being taken away by the evil global elite that runs the world and has a symbiotic relationship with our corrupt government partners. The Cabal is an elusive group that forms shadow governments across the globe. Globalists hate free-thinking people, therefore propaganda and psychological warfare have been heavily deployed against humanity. Provoking fear in people is the number one tool they like to use.
According to the Arkansas Democrat Gazette, the number of people who have ever been hospitalized in the state with Covid-19 grew to 17,090. We did a little calculating ourselves, and based on the population in our state of 3 million Arkansans, that means only 0.5% have been hospitalized. And we lost many businesses because of this? Examples like Western Sizzlin in Arkadelphia and Malvern are now permanently closed! Our livelihoods are affected, and our standard of living has been lowered. The lockdowns prepared the public to accept the experimental jab automatically.
Get prepared to see more variants merge as the mass "vaccination" continues!
Secure Arkansas calls for mass "vaccination" to stop! After all, this is the first time the general population has been injected with experimental genetically modified poly nucleotides.
In closing, Dr. Peter McCullough, a distinguished professor associated with Baylor University and Texas A&M University speaks out! He has over 600 citations in the National Library of Medicine regarding the treatment of COVID-19. He says that whistleblowers inside the CDC are claiming at least 50,000 Americans have been killed by the lethal Covid injections.
Here's a snippet from the article:
So not only were the vaccines rolled out unnecessarily by suppressing already available, effective treatments, but the FDA and CDC are now covering up tragic numbers of deaths caused by their experimental mRNA injections.
As always, you can find our email articles posted on our website: SecureArkansas.com.  The Search box is a handy tool.
For more information about a topic, just type it into the Search box on our website, and click Enter!
Securing the blessings of liberty,
Secure Arkansas
securetherepublic.com/arkansas
info@securetherepublic.com
Share This Article