U.S.A. Freedom Convoys to Eliminate All COVID Mandates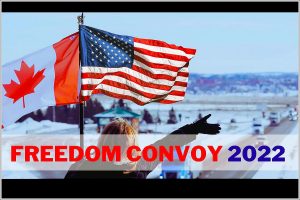 Are you following and supporting the Freedom Convoys in the U.S.A?
All COVID mandates must be lifted!
The mandates are not about political parties but more so about a government that has forgotten its place and has no regard for our Constitution or for human life. Those in power are looking at us like human capital, and there is a culling of humanity.
Our truckers, like many of us, have grown weary — of the corruption, the lies, the false promises, the disrespect, and the harmful mandates that the World Bank, governments, Joe Biden, Klaus Schwab and his World Economic Forum (WEF), the World Health Organization (WHO), NIAID, Tony Fauci, Bill Gates, the CDC in the U.S. AND in China, the FDA, DHS, Big Business, Big Tech, Big Pharma, the global elite, and others in the criminal network (and their many investments) have towards us that have grown over the years, most recently with COVID.  This criminal network, using the COVID destructive agenda to stem it via the Global Reset, planned to reset and downgrade every aspect of human life.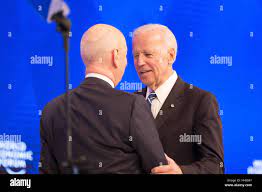 Photo of Klaus Schwab and Joe Biden, who has no problem keeping the World Economic Forum agenda
image credit
So, in response, truckers are forming Freedom Convoys across the country in support of freedom and truth across our great land.
From the Freedom Convoy USA 2022 Facebook page: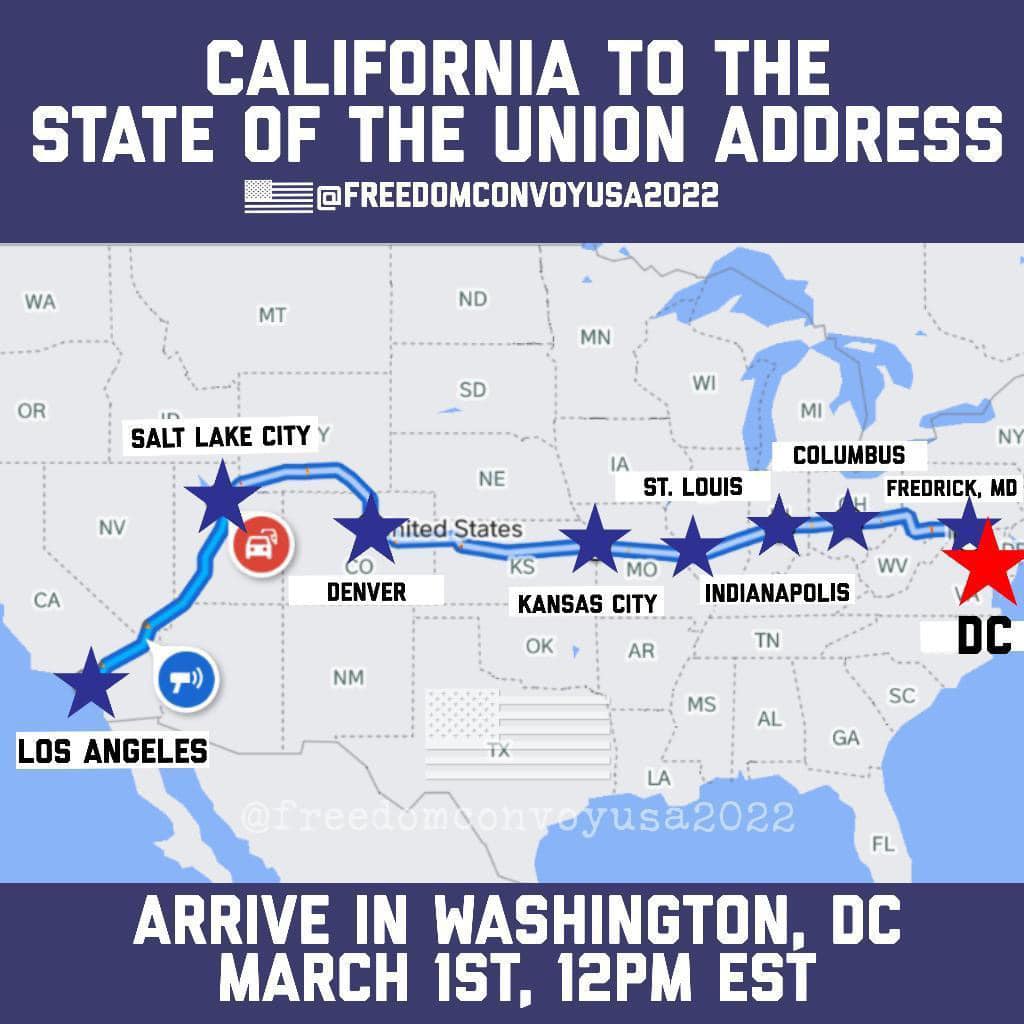 From their site:
We welcome you to join our peaceful and patriotic movement for all Americans seeking truth and freedom. We will travel across the country to peacefully protest for ALL 50 states to lift the mandates! For every state that lifts its mandates, we will be celebrating them in Washington D.C at the Sylvan Theater where we will be set up with performers and speakers from noon-9p! This freedom rally will stand united and peaceful— until we can celebrate ALL states lifted mandates and ALL children free of masks and dictation. We will remain peaceful and God fearing the entire duration of our rally!
Please help us gather funds for our American drivers and our courageous truckers!
We are the only country without major street closures in support of freedom.
These truckers and our country need our support.
As always, you can find our email articles posted on our website: SecureArkansas.com.  The Search box is a handy tool.
For more information about a topic, just type it into the Search box on our website, and click Enter!
Securing the blessings of liberty,
Secure Arkansas
securetherepublic.com/arkansas
[email protected]
Share This Article