Attention Needed for Arkansas Candidate Conrad Reynolds for Congress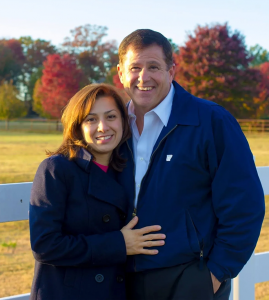 Vote for Conrad Reynolds in the Second Congressional District of Arkansas 2022
Make Arkansas Great Again
Support our America First Movement
Arkansans, we need your help.
The Arkansas Primary will be coming up before you know it, and we would like to see a change in our Federal Delegation, especially here in the Second District. The Primary will occur on May 24, 2022, and the General Election will occur on November 8, 2022.
The deadline to apply to register to vote is Sunday, April 24, 2022. Registration to vote must be completed no later than 30 days before the election in which a voter wishes to participate.
Here is a revealing quote from Conrad Reynolds about his opponent, incumbent U.S. Rep. French Hill:
"I am the only American First candidate in the race. Hill is more in step with 'never-Trumpers,' such as Liz Cheney and Mitt Romney  than he is with the voters of the 2nd District. His vote to certify Joe Biden as President and his vote to create the anti-Trump January 6th Commission proves that we need a change," Reynolds said.
Why should we vote out Congressman James French Hill? Here's why. We need to stop these RINO votes in Congress that betray the true conservatives.
Here's something to consider, just as an example. Have you ever been in the market to hire someone to do a project for you, like to build or fix something on your house, and you interviewed several people, and one of them seemed genuine, capable, and friendly and promised to do the job, so you hired him? And you may have paid him some money to get him started… And you felt excited because your house would look SO much better when the work was finished. You couldn't wait to see how it turned out, and you were eager to show your friends.
And you waited. And waited. And you waited some more…
but it turns out, the person you hired took the money you paid him, but he didn't do what he said he was going to do. He didn't fix your house. He didn't build anything for YOU. He didn't live up to his word. In fact, he did the opposite of what he said he was going to do.
Have you had that happen before? How did you feel? Or how would you feel? What would you do? We don't know about you, but we'd be furious. We'd feel disappointed, disrespected, and betrayed. And we'd want a refund! And we'd probably report the person to the proper authorities…
THIS is what it's been like having Congressman French Hill in office. People hired him to represent them according to the way he ran his campaign, but he's done just the opposite, and it wasn't done to just one person or one family. It was done against us, the supporters of our conservative values and our Constitution. What was done by Hill is wrong and unacceptable.
What was done and how? Read on…
Follow the Globalism: Congressman French Hill has entrenched himself in the United Nations, and even more concerning, the corrupt and incompetent "President" Biden appointed him as a Congressional Representative to the United Nations (UN). This is very disturbing. The tyrants in power are cannot be trusted.
In addition, Hill is overseeing the disastrous federal response to COVID-19. Analysing the aftermath of the COVID-19 debacle:  we have millions of people out of work, small businesses destroyed, and people harmed or dead from the toxic injections, and there should be NO national emergency. Congressman Hill's "oversight" is the same as the rest of the global elite… cold-blooded.
Thousands and thousands of intelligent and caring doctors and scientists from the Global Covid Summit are calling for an end to the national emergency concerning Covid-19. They desire to end the coercive tactics and mandates… but Hill sticks to the U.N. global agenda.
Follow the Money: Here are the members of Congress invested in Pfizer Inc. (Yes, Mr. Hill is invested.)
Also, here is the Pfizer Political Action Committee and Political Contributions Report. Both Senator John Boozman and Rep. French Hill have been Pfizer recipients through the years. Again, each state has Pfizer recipients. Missouri is another state loaded with politicians that are indebted to Pfizer.
Rep. Hill votes as a RINO (Republican In Name Only) most of the time. We must remember that he is a rich banker and will vote and promote the global elite's dirty agenda. According to Open Secrets, Mr. Hill is the top recipient from the following industries: Commerical Banks ($100,504) and Mortgage bankers and brokers ($30,056). That's not chump change.
Unfortunately, he has plenty of money available to him as an incumbent. In this article, he is considered one of the richest members of Congress from Arkansas. Open Secrets gives his 2021-2022 Campaign Finance Summary here.
Isn't it time for a refreshing change? Congressman Hill needs to go and be replaced with Conrad Reynolds who is passionate and highly qualified to run as a good conservative candidate in this race. Plus, he's a RINO Remover!
Let's look at Congressman Hill's insider trading once again. This Tweet and the chart below shows that RINO (Republican In Name Only) Congressman French Hill's trading in 2021 was HIGHER than Nancy Pelosi's! He's in the top 3 on the list in the chart! Under Joe Biden's presidency, Hill is doing a lot of insider trading. Biden's legislative agenda is very dangerous, and Congressman Hill seems to go along all too compliantly with what's being doled out from the Radical Left…
Hundreds of millions of dollars have been exchanged on the stock market by our elected officials, and the chart summarizes the corrupt political trading done in 2021. Read more here. Here's a snippet:
Last year, Congress bought and sold nearly $290 million in stocks (corresponding to 3,500+ transactions by 105 members of Congress), $140 million in options contracts (270+ transactions by 6 members), $124 million in other securities like private equity funds (200+ transactions by 19 members), and $500k in cryptocurrencies (25 transactions by 6 members).  430 members did not take a trade in 2021. Other assets were also bought and sold…
When looking at our federal delegation, we can clearly see who the millionaire banker Congressman Hill really represents… and it is NOT Arkansans. He is a senior member of the U.S. House Committee on Financial Services. Is French Hill in the Republican Millionaires Caucus? YES! The previous link shows the U.S. Congressional Lawmakers in each state that belong to the Millionaires Caucus. He had an estimated net worth of $7, 035,033 back in 2018. Who are we dealing with here?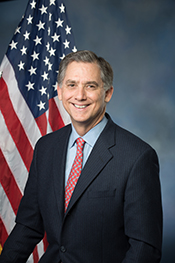 Here are snippets from his website regarding his bio:
He is a member of the U.S. House Committee on Financial Services where he serves as Ranking Member of the Subcommittee on Housing, Community Development and Insurance. Rep. Hill serves alongside Senator Pat Toomey (R-Pa.) on the Congressional Oversight Commission established by the CARES Act to monitor the Treasury's response to COVID-19. In 2021, Rep. Hill was appointed by President Joe Biden as one of two Congressional Representatives to the 76th United Nations General Assembly. Two other representatives were appointed from the private sector.
Follow the Connections:  Do you wonder why Biden chose Republican Rep. Hill to the United Nations? Answer: because he is a RINO.
More of his bio:
Prior to his congressional service, Rep. Hill was actively engaged in the Arkansas business community for two decades as a commercial banker and investment manager. He was founder, chairman, and chief executive officer of Delta Trust & Banking Corp., which was headquartered in Little Rock and merged with Arkansas-based Simmons First National Corp.
Lastly, more of his bio:
Prior to his community banking work in Arkansas, Rep. Hill served as a senior official in the administration of President George H.W. Bush. From 1989 until 1991, Rep. Hill served as Deputy Assistant Secretary of the Treasury for Corporate Finance, where one of his key assignments was representing the United States as a negotiator in the historic bilateral talks with Japan known as the Structural Impediments Initiative (SII).
Yes, Congressman Hill is a big global player.
Here is more information from his website.
January 31, 2022 Hill issues this statement:
"… This meeting should just be the start of international condemnation at the UN, and I encourage the Biden Administration to continue to use all available options at the UN to hold Russia accountable and uphold peace and security in eastern Europe."

Last week, Rep. Hill called on President Biden to take the necessary steps at the UN to counter Russia's aggression and ensure Ukraine's autonomy.

Additionally, earlier this month, Rep. Hill outlined his concerns with Russian President Vladimir Putin's escalating aggression toward Ukraine in an op-ed in The Washington Times.
And here is a video showing Rep. Hill Leading the First Artificial Intelligence Task Force Hearing. Sounds like he's speaking for the World Economic Forum (WEF) and Klaus Schwab's agenda of bringing more Artificial Intelligence into the world economy to be used for extreme surveillance and replacing the workforce.
So, it is critical that we vote Congressman Hill out of office this Spring! Please do NOT miss this opportunity to replace one of the global elite's pawns in their international game. It's a bankers' war that tears up our economy, our peace, and our security.
ACTION ALERT: Secure Arkansas is asking 200 people to donate at least $35.00 to Conrad Reynolds' campaign as soon as possible. This will provide $7,000 for Mr. Reynolds to use in this critical time of his primary campaign. Whether you live in the Second District or not, please consider helping raise funds for him today. If you have already donated to his campaign, consider donating another $35.00 now. Please consider this matter quickly because we need Conrad Reynolds in Congress. He's a RINO Remover! Let's truly have some change. Can we count on your support?
Click here to make your donation directly to Colonel Conrad Reynolds for Arkansas' 2nd Congressional District!
"Conrad is a patriot and combat veteran who is dedicated to the America First agenda and will not buckle to the Deep State or mainstream media. We need him in Congress."
—- Gen. Michael T. Flynn.
Our country and state need a good conservative Constitutional congressman! Praying you will answer this call to donate quickly.
As always, you can find our email articles posted on our website: SecureArkansas.com.  The Search box is a handy tool.
For more information about a topic, just type it into the Search box on our website, and click Enter!
Securing the blessings of liberty,
Secure Arkansas
securetherepublic.com/arkansas
[email protected]
Share This Article