WHO Takes Control of All Global Healthcare! Part 1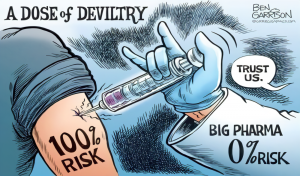 How a coup d'etat will happen concerning Global Universal Healthcare under the World Health Organization (WHO)…
Our public health and wellbeing are being targeted.
Caution! Do NOT let your guard down because even though it may look like they are slacking off the COVID restrictions… it's a lie. The New World Order is NOT going to let things go back to normal. The World Health Organization (WHO) is making a stealth move while we are occupied with war.
Happening now! All eyes are on the Russian/Ukrainian war, but do you understand it? See this enlightening article written by our very own true patriot, Joe McCutchen in The Federal Observer.
We had better get clued in that the North Atlantic Treaty Organization (NATO) is an enemy of the people and not to be trusted. NATO exists to protect the global dictatorship of the FED (the Federal Reserve Bank.) It's all about the monetary policy in that country, so follow the money!.
This article mentions the purpose of the UN, NATO, WHO, and the Federal Reserve. They truly believe that they are the global powers that will rule the world through their warped Sustainable Development Plan and bring about the Fourth Industrial Revolution or Klaus Schwab's Great Reset promoted by the World Economic Forum (WEF)!
NATO (military and political) and the United Nations (UN) share a so-called commitment to maintaining international peace and security. The two culprits have been cooperating in this area since the early 1990s, in support of what they call peace-support and crisis-management operations. Now, keep in mind that NATO claims to combat Communist powers… but the UN Secretaries General are Communist! And they're working together???
The US Embassy in Ukraine has just deleted from its website all documents about 11 Pentagon-funded bio-laboratories in Ukraine. But, here are the documents (now deleted by the Embassy). Also, documents expose US biological experiments. Plus, this article shows that the Pentagon had bioweapon labs in the Ukraine. These are crimes against humanity and against the people in the Ukraine. The two organized crime syndicates that are extremely dangerous to all the world are the global bankers and the private US Military Industrial Complex. Following orders does not exempt anyone from responsibility for their actions.
Wow! The United States is caught red-handed:
US owes world explanation for large number of overseas bio-labs
(Reuters) – The U.S. overseas bio-labs have raised mounting concerns in the international community due to potential hazard for local people's lives and health.
The U.S. now has more than 200 biological laboratories around the world.
PENTAGON FUNDED 11 BIO-WEAPONS LABS IN THE UKRAINE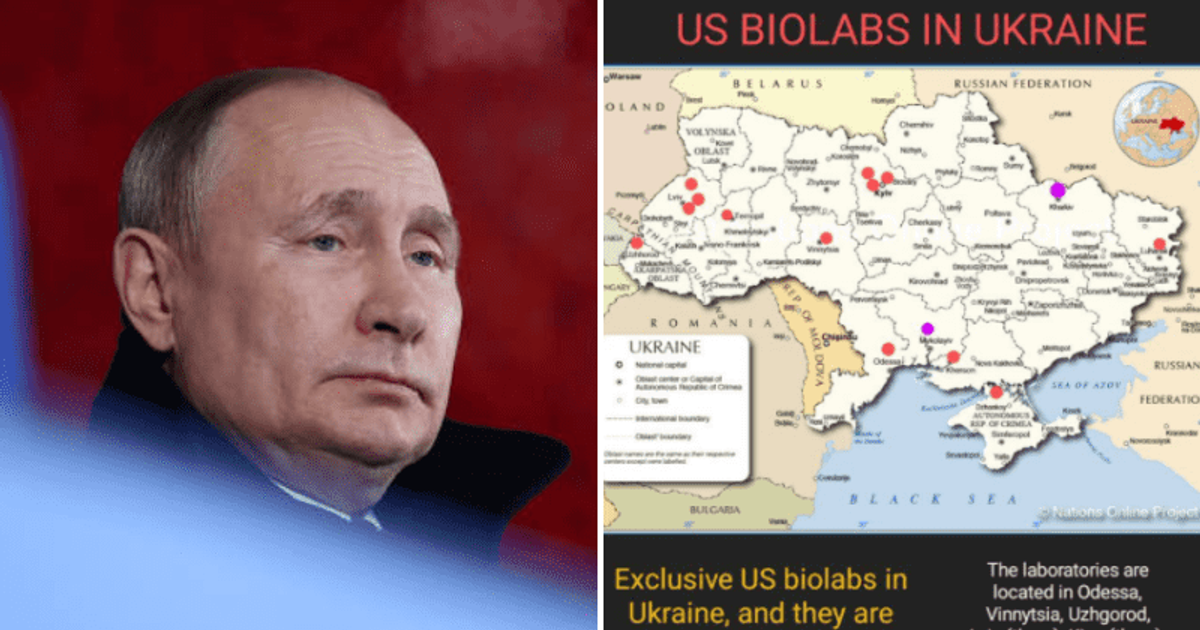 Could Putin's attacks on the bio labs be an act to destroy all evidence associated with all the monsters linked to them? This war conflict seems like a well-orchestrated play. Hunter Biden was taking a lot of money from the Ukrainian criminals. The Ukraine has been a large donor to the Clinton Foundation! Look at the timing… March 4, 2022- Bill Clinton is relaunching the dormant Clinton Global Initiative (CGI).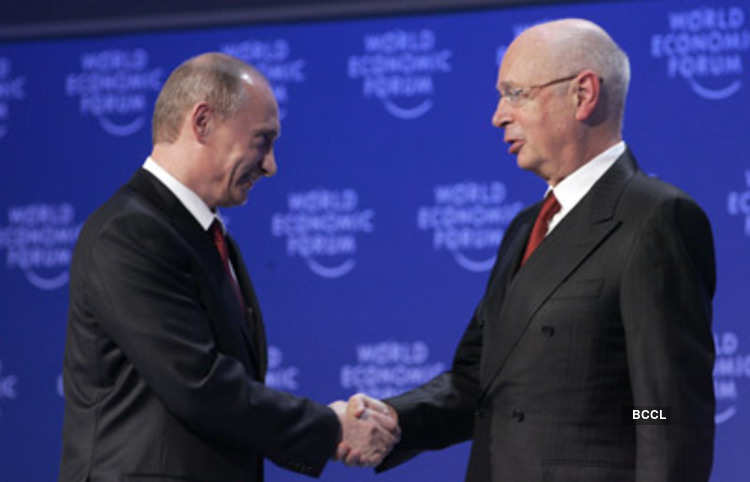 Russian Prime Minister Vladimir Putin, left, shakes hands with WEF founder Klaus Schwab during a session at the World Economic Forum in Davos.
All the world leaders have gotten their marching orders!
Happening now! Not surprising, but are you ready for Central Bank Digital Currency (CBDC)?
The Federal Reserve says, "a CBDC could fundamentally change the structure of the U.S. financial system." So, this Russia/Ukraine conflict is just the thing that was needed to get this done. The Ukraine/Russia-war is more and more turning out to be a Secret Services / Soros- Open Society / World Economic Forum (WEF) "Great Reset".  Biden's New World Order (NWO) mantra is "Build Back Better" and it is clearly Hegelian Dialectic. Funny, but the European Union has that same misleading mantra, "Build Back Better".
See this haunting Covid article from the European Council: G7 leaders statement. Read that again because this is about a global health treaty. They are trying very hard to reset the world using Covid-19 as the excuse. George Soros and the Canadian Prime Minister, Justin Trudeau, are heavily involved with the cabal in the Ukraine.
Must watch! Trudeau and his criminal Canadian monopoly is exposed by David Martin in this video on the Stew Peters show. Trudeau stated:
"Normality as it was before will not come back full-on until we get a vaccine for this."
Here's a snippet:
With no evidence that a vaccine has ever been successful since Pfizer's first Coronavirus spike protein vaccine patented in 1990, this statement was unfounded. What Trudeau didn't tell his Canadian constituents or the world was that Canada controlled the mRNA vaccine platform and was destined to become enriched by both Moderna and Pfizer's partnership with BioNTech.

Trudeau knew that the gene therapy being promoted as a "vaccine" was an economic win for Canada and therefore Trudeau's Canada had the monopoly on the world's adoption of mRNA gene therapy shots. He wasn't promoting science, he was promoting the Canadian economic interest in the gene therapy illegally promoted as a vaccine.
Happening now! We are hearing that a new scare tactic the cabal is using will involve HIV. The timing of this HIV promotion speaks volumes, as the Covid injections may have caused an AIDS-like illness via the immune system. Many scientists are warning that the Covid injections could raise your risk of HIV infection. Is this new campaign that is being released an attempt to cover up the dangerous Covid shot effects? Time will tell… Moderna is currently conducting human trials for an mRNA HIV "vaccine".
From the article:
The first volunteers have rolled up their sleeves for a new kind of vaccine against HIV, developed by Moderna and the International AIDS Vaccine Initiative. Like Moderna's Covid vaccine, the shot uses mRNA technology to deliver the instructions for key proteins needed to build an immune response.
Censorship from the diabolical internet company: Google will be removing the America's Frontline Doctors' website from search results. That's a shame because they have some of our best doctors! Blocking people and companies from being able to use servers and/or financial transaction services have been key strategies to silence our informative voices. Big tech monopolies and the beastly financial system can act as a joint censorship arm of government.
Also happening now! If you will notice, they are still keeping digital tracking and identification in place! The World Economic Forum (WEF) Digital IDs wants to take over every aspect of our lives and poses a great risk for all. Biometric databases loaded with Artificial Intelligence (AI) that will be overseeing humanity is dangerous. We are facing a depopulation agenda where 60% to 90% of all the world population will be eliminated. The New World Order (NWO) is gearing up for many more dangers to deploy on the people of this world…
This, too, happening now! Political sleight-of-hand:  while all the world is focused on the Russia/ Ukraine war, a new national vaccine pass was quietly rolled out for the public and is set to become a social credit system. This is digital tyranny!  Also, according to this Forbes article:
While the United States government has not issued a federal digital vaccine pass, a national standard has nevertheless emerged. To date, 21 states, the District of Columbia and Puerto Rico offer accessibility to the SMART Health Card, a verifiable digital proof of vaccination developed through the Vaccination Credential Initiative (VCI), a global coalition of public and private stakeholders including Microsoft, Salesforce, Oracle, the Mayo Clinic and other health and tech heavyweights.
The world leaders are all connected to the World Economic Forum. Connect the dots with the world leaders and other players, and soon you will see what merges forth as it all goes back to the United Nations and the World Health Organization as the cover… but there is more to this than meets the eye.
MUST WATCH 2-minute video: Maajid Nawaz leaves Joe Rogan speechless by explaining HOW the World Economic Forum (WEF) is infiltrating governments around the world. Some excerpts:
"So this is going to be this never-ending process to slowly move the goal posts," Rogan surmised.

"Towards more and more authoritarianism," Nawaz added. "Checkpoint society. It's all there. They've told us this."
The World Health Organization (WHO), a branch of the United Nations, which is communist and backed by the Communist China dictatorship, is planning on taking/control of all health care. They want to become the leading and directing authority on all global health policies. Don't forget that:
Bill Gates is the main financial sponsor of the World Health Organization (WHO), and
WHO is controlled by Bill Gates & Big Pharma.
Also, NIH, FDA and CDC are also under the thumb of Bill Gates and BigPharma.
The Bill & Melinda Gates Foundation is spending millions in China
Since 2002, the Gates Foundation has spent $ 377,6 million in China across 271 grants,

Bill Gates organization, CEPI, has already taken over many American agencies using his business model plan. Center for Epidemic Preparedness CEPI also help fund vaccines and research with Wellcome.
And let's not forget that Sir Jeremy Farrar, Director of  Wellcome (formerly Wellcome Trust) located in the UK is right along side with Bill Gates:  both work with the World Health Organization (WHO). So yes, Wellcome has a partnership with the World Health Organization (WHO) and has donated millions to them. Wellcome is officially in with WHO.
Our suspicion is that Mr. Farrar was one of the instigators of the despised lockdowns that took place in the United Kingdom and the United States. Bill Gates would more than likely turn to Jermy Farrar for advice because Gates is NOT a doctor or a scientist.
Cheryl Moore, Director of Research Programmes at Wellcome, says that:
Wellcome plans on spending $16 billion over the next ten years taking on the world's most pressing health issues. Here's a list of their work.
Wellcome says they are working to overcome Covid-19:
*Also, to research, develop and bring effective treatments against Covid-19 to market quickly and accessibly by co-founding the Covid-19 Therapeutics Accelerator
We have mentioned Wellcome (formerly WellcomeTrust) in several articles, but we need to remind you that they were a non-governmental organization (NGO), and they funded biomedical research there in England. Sir Henry Wellcome helped set it all up, and it was funded by an investment portfolio that contained billions of dollars. With his colleague, Silas Burroughs, in 1880, Sir Henry founded the pharmaceutical company Burroughs Wellcome & Company which is one of the four large companies to eventually merge to form GlaxoSmithKline. Now, GlaxoSmithKline (GSK) owns 68% controlling interest, with Pfizer owning the rest in this partnership. See this damning FDA 2021 Pfizer document on adverse event report that they didn't want released for 75 YEARS. (In case they remove that pdf or the webpage, you may view that same Pfizer document here.) You may also want to save it to your computer.
Wellcome is a politically and financially independent global charitable foundation. Their scheming strategy included grant funding, advocacy campaigns and partnerships to find solutions for today's urgent health challenges, or so they say.
This is the Wellcome mission:
Our mission. We support discovery research into life, health and wellbeing, and we're taking on three worldwide health challenges: mental health, infectious disease and climate and health.
*Note: The United Kingdom has been called the first narco-state: thanks to the Opium Wars, the UK became a powerful force in the traffic of illegal drugs in the mid to late 19th century.
Moreover, let's not forget that the CDC admitted to withholding "vaccine" efficacy data! The New York Times broke this story. The data has definitely been manipulated by the CDC. Why were the pharmaceutical companies lobbying world governments early in February 2020?
Could this be how the malevolent Communist China Party will dominate the world and come into power? Beijing has stealthily been increasing its military power! They have interment camps already there.
So, here we have the New World Order Healthcare System that will govern our daily lives. We are becoming more communist day by day since the COVID-19 man-made crisis appeared. Our freedoms are becoming a thing of the past… Gone with the wind. The European Union supports this action by the World Health Organization (WHO) to takeover global healthcare and do so many other world leaders around the globe.
CARB-X also funds Wellcome which says they are there to fill the current shortage of investment in new antibiotics by providing up to $500 million over the next five years.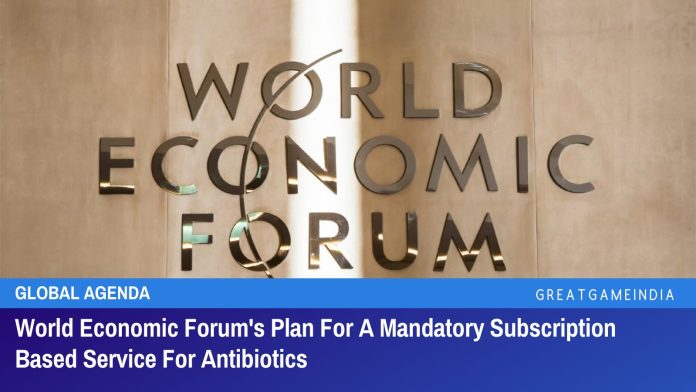 The Cult of Klaus! Klaus Schwab's World Economic Forum (WEF) mind-controlled minions, or known as the Young Global Leaders, are set purposely in governments, institutions, Big Business, and prominent positions of power all over the world, ready to carry out the destructive orders.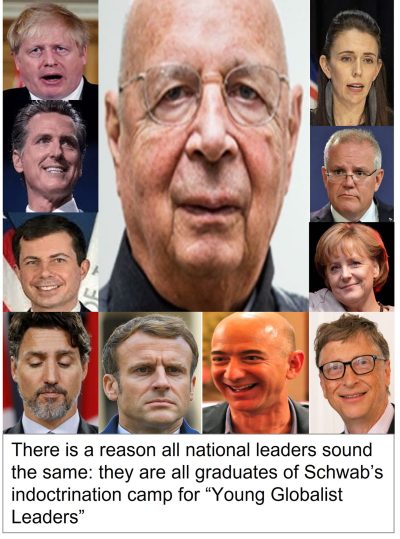 Repeating… the World Economic Forum has infiltrated most governments and already have installed their national leadership there.
Released March 2021, the World Health Organization (WHO) criminal Director-General, Tedros Adhanom Ghebreyesus is doing this: Global leaders unite in urgent call for international pandemic treaty.
Sadly, these treaties or accords can be binding, dear reader. This takeover would begin in 2024!
Here's the latest update and proof that the World Health Organization (WHO) is taking over ALL global health care: On March 3, 2022, an international treaty on pandemic prevention and preparedness was held to start the process.
From their page:
The intergovernmental negotiating body, tasked with drafting and negotiating this international instrument, will hold its next meeting by 1 August 2022, to discuss progress on a working draft. It will then deliver a progress report to the 76th World Health Assembly in 2023, with the aim to adopt the instrument by 2024.
Here are a few of the WHO excerpts:
The international community should work together "towards a new international treaty for pandemic preparedness and response" to build a more robust global health architecture that will protect future generations, world leaders said in a commentary published today in several newspapers around the world.

"There will be other pandemics and other major health emergencies. No single government or multilateral agency can address this threat alone," the leaders say in their article. "The question is not if, but when. Together, we must be better prepared to predict, prevent, detect, assess and effectively respond to pandemics in a highly coordinated fashion. The COVID-19 pandemic has been a stark and painful reminder that nobody is safe until everyone is safe."
Notice how they carefully craft their wording to make this sound positive and beneficial… but it is nothing of the sort. It is control and authoritarianism at the highest level. This will be the dreaded Global Universal Healthcare or what is known as "Universal Health Coverage (UHC)". Here is the global monitoring report. One of the leading buzz words for this campaign and what's about to happen will be "One Health". See this lecture at Cambridge.
CDC's One Health Office leads the agency's One Health efforts in the United States and abroad. From their site:
One Health is a collaborative, multisectoral, and transdisciplinary approach—working at the local, regional, national, and global levels—with the goal of achieving optimal health outcomes recognizing the interconnection between people, animals, plants, and their shared environment.
So much goes on behind our backs that it's hard to keep up with all the sinister moves, but Gilead has paid $178 million to doctors to promote drugs despite patients death and that was back in 2020. Here's the older Gilead Report. How many more millions have been paid out since then?
What companies has Gilead acquired?
Gilead Sciences latest acquisition spree has been massive. It started with the late 2017 acquisition of Kite Pharma for $11.9 billion. This year it has continued to Forty-Seven for $4.9 billion, Immunomedics for $21 billion, and MYR GmbH for $1.5 billion.
Gilead Sciences, Inc. and their questionable drugs
From their page:
Latest News 
Look how many mentions of HIV there are! Remember, human trials for Moderna mRNA HIV vaccines are going on now.
Also, remember that Dr. Fauci blocked the use of effective, trusted therapies such as Hydroxychloroquine (HCQ) and Ivermectin and any other therapy that worked for people with Covid-19 and instead pushed the dangerous new drug Remdesivir. (You may recall that one of the side effects of this drug is kidney failure… and when one's kidneys fail, their lungs can fill up with fluid which looks pneumonia… So, how many people with Covid were killed because of this deadly drug???)
We've mentioned in previous articles that Dr. Fauci has a financial holdings in Gilead Sciences, the maker of Remdesivir, via Edgewood Growth Fund. Click here for Contributory IRA (Fauci's holdings in Edgewood Growth Fund via Gilead Sciences, Incorporated which produces the drug Remdesivir).
TAKE NOTE: Dr. Malone is warning parents of all young children who have received the Covid injection to take their children to the doctor to have their heart examined for myocarditis.
Dr. Richard Fleming says in his book, The key to proving and understanding this bioweapon is its spike protein. The very same spike protein is now being made in millions of people after the COVID vaccines are injected into them. These vaccines are nothing more than the genetic code of this bioweapon.
Happening now! March 2, 2022- Exposing Pfizer – Does the Pfizer Covid injection go into liver cells and get converted to DNA?
Here's an excerpt:
The messenger RNA (mRNA) from Pfizer's COVID-19 vaccine is able to enter human liver cells and is converted into DNA, according to Swedish researchers at Lund University.

The whole process occurred rapidly within six hours. The vaccine's mRNA converting into DNA and being found inside the cell's nucleus is something that the Centers for Disease Control and Prevention (CDC) said would not happen.

"The genetic material delivered by mRNA vaccines never enters the nucleus of your cells," the CDC said on its web page titled "Myths and Facts about COVID-19 Vaccines."

This is the first time that researchers have shown in vitro or inside a petri dish how an mRNA vaccine is converted into DNA on a human liver cell line, and is what health experts and fact-checkers said for over a year couldn't occur.
In closing, The People's Convoy is getting closer to D.C. and we need to support them! Protests against vaccine mandates and in support of health freedom are occurring all over the world including outside the World Economic Forum in New York City.
As always, you can find our email articles posted on our website: SecureArkansas.com.  The Search box is a handy tool.
For more information about a topic, just type it into the Search box on our website, and click Enter!
Securing the blessings of liberty,
Secure Arkansas
securetherepublic.com/arkansas
info@securetherepublic.com
Share This Article