4/29/2022 Election Integrity Townhall & Fundraiser for Conrad Reynolds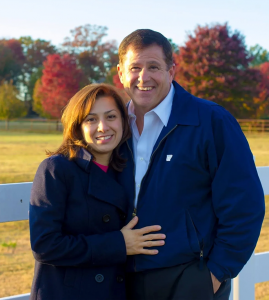 Conrad Reynolds is holding an Election Integrity Town Hall on Friday, April 29, 2022 from 6:30 – 7:45 pm in Little Rock.
This Town Hall is also a fundraiser. Tickets are $50 for the Town Hall or $100 to meet and greet with Mark Finchem, State Rep. from Arizona who is endorsed by President Trump in his run for Arizona Secretary of State. He will be discussing the election fraud witnessed in Arizona.
The pre-event meet and greet will be at 6:00 pm with a 6:30 starting time for the Town Hall.
The address for the Town Hall is 1300 North Shackleford Road, Little Rock, AR 72211.
Even if you cannot make the event, purchasing a ticket from the link below will help Conrad's campaign send mailers to 50,000 voter households in Central Arkansas:
https://www.eventbrite.com/e/election-integrity-town-hall-with-trump-endorsed-arizona-rep-mark-finchem-tickets-297452868537
The event will have multiple speakers as well as finger foods and soft drinks.
Please help Conrad with this fundraiser, and please pass along this invite to your family and friends.
As always, you can find our email articles posted on our website: SecureArkansas.com.  The Search box is a handy tool.
For more information about a topic, just type it into the Search box on our website, and click Enter!
Securing the blessings of liberty,
Secure Arkansas
securetherepublic.com/arkansas
[email protected]
Share This Article