Extortion in Arkansas – Tax Increase Part 8 & Info on GIF Funds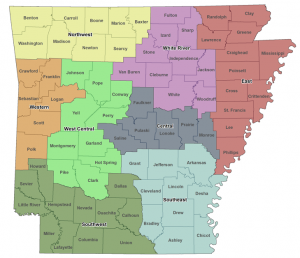 Secure Arkansas continues this very sad saga on the toxic Class 1 NABORS Landfill fiasco and the trash tax/"service fee" that has been illegally forced onto the blindsided taxpayers' real estate taxes this year (2018) in a six-county area in Northern Arkansas which has resulted in "causative debt" in Baxter, Boone, Carroll, Marion, Newton, and Searcy Counties. (Note: If you see anything underlined in this alert, be sure to click on those links!!!)
Be patient! This little scenario will take a while to play out, folks. Stay with all of the separate parts! So far, this is the 8th one.
If you haven't yet read the previous parts of this sad saga, here they are:
Once again, we have more dubious actors/players revealed! Could this hazardous landfill be under the controlling thumb of the mob and its politicians? Does businesses pay organized crime to dispose of their hazardous waste illegally? Unfortunately…
The Northwest Arkansas Economic Development District (NWAEDD) and the General Improvement Funds (GIF) may be involved with the NABORS Extortion Landfill deal. Crimes have already been involved with the GIF funds and NWAEDD. This is NOT the time to sit back and relax, dear reader.
NWAEDD Executive Director J. Michael Norton was terminated on 9/17/2014  by a voice vote among the board of directors. Following the termination of Norton, the NWAEDD board of directors voted to release $75,000 to the Arkansas Department of Environmental Quality (ADEQ), effectively ending a lawsuit filed by the Ozark Mountain Regional Solid Waste Management District (WMD).
The termination of J. Michael Norton as executive director of NWAEDD did not hinder him from moving on to another government job. He is now the Chair of the City of Harrison, Arkansas Planning Commission. Figures! Oh boy, is this man a questionable player or what? Wasn't it a half million dollars or more that came up missing under his supervision with NWAEDD?
How could this have happened? Former NWAEDD board member and former Harrison Mayor Jeff Crockett were aware of the disreputable issue J. Michael Norton had with NWAEDD job as Executive Director. It is also the opinion of Secure Arkansas that this trash tax/"service fee" heist is widespread among our elected officials! The general public is literally being robbed, if this trash tax/"service fee" stands and remains in place!
Secure Arkansas can see how big money recycles the crooks in and out of offices, can you? Incestuous, isn't it?
Illegal use of our taxpayer money seems too commonplace here in Arkansas. We need to clean up our own state and pay attention to what is going on here! Taxpayer money is NOT up for grabs!
Here is a list of all the General Improvement Funds 89th Session for the 2013 – 2015 Biennium. This 31 page PDF document lists the total projects funded from the General Improvement Fund as $1,519,352,715. Governor, if you are looking to cut taxes, here is a place to cut them. The taxpayers are getting ripped off with these GIF funds.
Ozark Mountain Solid Waste Management Attorney John Paul Verkamp has been heavily involved in the General Improvement Funds (GIF) process in the past while he was an Arkansas State Representative, and he should know very well how the reward system works, which is "going along to get along".  Or stated another way, "You scratch my back, and I will scratch yours". Extra kickbacks and money can be easily passed along.
In this article, we will address how the GIF funds are related to the Northwest Arkansas Economic Development District (NWAEDD). Please remember, many of the same individuals who are board members of the NWAEDD are also board members of the Ozark Mountain Solid Waste District. What an absolute mess… and looks like it's lined with criminal activity!
Follow The Money!  The GIF funds have been under investigation by the FBIfor some time. So far, Former Representative Micah Neal has pled guilty to accepting kickbacks for directing GIF grant money and former Senator Jon Woodshas gone to trial on similar charges. Another individual charged in this money scheme is Ecclesia College President Oren Paris III. The federal investigations are ongoing with all of this Arkansas corruption and fraud charges. Remember, it's widespread containing many players/actors! All the GIF money used illegally must be forfeited and needs to be reclaimed by the state to be put back in the state treasury. These grants were dwelt with illegitimately!
And let's not forget about the latest trouble with the General Improvement Funds (GIF).
Here's a short snippet:
"The agency responsible for administering General Improvement Fund grants in Northwest Arkansas did a lousy job of tracking the money, its deputy director testified today."
All grant applications are submitted to a state legislator for them to either give it a thumbs up or a thumbs down.
***UPDATE — NEWS FLASH!***
Don't miss reading the important Madison County Record news article linked below!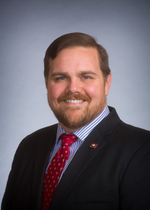 Current Rep. Bob Ballinger (R) – Attorney (Special Note: Please DO NOT vote this man (this fox) back into office! The primary is occurring this month, folks. He is now running for the District 5 Senate seat. No, we are not kidding! Unbelievable!)
Berryville, Arkansas
First term in House- 2013, 2015, 2017
Special Note:  Early voting starts Monday, May 7, 2018! And the Primary is May 22, 2018.
Read here! This is the latest troublesome report from the Madison County Record, dated May 2, 2018. Mentioned in this Carroll County article is the very questionable player, Arkansas State Representative Bob Ballinger and his probable help in handling the General Improvement Funds (GIF) along with Ecclesia College and the guilty plea from it's President, Oren Paris III for accepting kickbacks whom Ballinger worked for and represented.
Here are some brief excerpts from the above article that discloses more about Ballinger:
Last year, Rep. Ballinger supported SB 373, which would provide exemptions to certain private entities – such as Ecclesia College – from having to disclose financial dealings to the public, despite receiving taxpayer funds. At the April 19 debate, Rep. Ballinger falsely stated that the Arkansas Press Association did not oppose the legislation. Record Publisher Ellen Kreth, a sitting member on the press association's board, pointed out to Rep. Ballinger and the audience that the press association was very vocal in its opposition to the legislation. Despite having the truth pointed out to him, Rep. Ballinger double-downed on his claim that the press association did not oppose the legislation again at a debate last Friday in Alma. Note: The Record has obtained video footage of Rep. Ballinger recognizing APA opposition to SB 373 during a committee hearing last year.

Generally, the purpose of GIF funds – which Gov. Asa Hutchinson stated last month are now a thing of the past, presumably due largely to its lack of oversight or checks-and-balances – was to give legislators a means of helping programs and communities within their district…

… the other legislators who provided funds to the college – Sen. Bart Hester, former Rep. Randy Alexander, Rep. Charlie Collins, Rep. Jim Dotson, Rep. Debra Hobbs and Rep. Stephen Meeks – must now bear the responsibility of directing thousands of dollars to a school that took the Walton Foundation one look at to determine it was financially unsafe.
*Do you recall this last legislative session?  Secure Arkansas helped fight to protect our 1967 Sunshine Law, the Freedom Of Information Act (FOIA) rights.  Regarding FOIAs: many Anti-FOIA bills were sponsored at that time, and among those who worked to cover up and NOT reveal information to the public and news media was Rep. Bob Ballinger! Oh, this man! Please understand, dear reader, that without our ability and legal right to request certain documents from public schools (universities), state agencies, municipal, county and state government, we won't have a clue as to what is going on! Transparency is needed very badly, and any information that is generated by our tax dollars should always be made available to us!
The Democrat Gazette said, "The bill could allow state and local governments to withhold vast quantities of records from the public, according to opponents…"
"The more that government becomes secret, the less it remains free." That's a quote from James Wiggins in 1956 when he was an editor for the Washington Post.
Excerpt from the above Carroll County News, April 2018 article:
State Rep. Bob Ballinger of Berryville, a Republican who is challenging King's re-election bid in the May 22 primary, said Act 274 did not help the bondholders pursue legal action against the solid waste district.

"It doesn't give the bondholders any authority at all," said Ballinger, who voted for the bill in 2014. "It did not give any leverage to the bondholders."

"This appropriations bill did help cause this," responded King, who did not cast a vote on the bill. "There were legislators down there with financial interests in this thing.
Secure Arkansas asks this question:
Attention, legislators with financial interests: "Do you think the reason the bondholders aren't being revealed is because some of the legislators ARE the bondholders?"
So, Bob Ballinger voted on the bill in 2014! He is now the current Chair (91st General Assembly) of the House State Agencies and Governmental Affairs Committee and was also the Chair of State Agencies in 2015 and 2106 session! This looks suspicious…
Currently, Senator Gary Stubblefield is both Chair and Vice Chair of the Senate State Agency Committee and has an interest in these $12.3 Million dollar junk bonds of Ozark Mountain Solid Waste District. A new Vice Chair has not been appointed yet. From Senator Gary Stubblefield's own financial discloser to the Arkansas Secretary of State, Stubblefield has listed under Section 4 – Business or Holdings, he shows Bank of Ozark $12,500 or more.
That's doesn't look good either, dear reader! Remember, the Bank of Ozarks is the Trustee of the $12.3 million dollar junk bonds. Is Senator Gary Stubblefield one of the bondholders of these $12.3 million dollar junk bonds?
Another connection with the Bank of the Ozarks from the Arkansas Leader in November 2017: Ricky Hill is a candidate running for Senate District 29, a seat vacated by Senator Eddie Joe Williams from Cabot who took a federal appointment. Hill is an executive vice president with Bank of the Ozarks (Trustee for the bondholders)
MORE Trash Tax News in Carroll County, April 17th:  Resolution tabled: Landfill fee talk dominates county meeting
Here's another excerpt regarding the illegal trash tax/service fee that was imposed upon the innocent victims in the affected six county area of northern Arkansas via their property tax statement this year! (This illegitimate tax is being managed through the local county elected officials. Unbelievable! So, if you haven't contacted your Justice of the Peace, County Judge, Mayor, State Representative or State Senator… then shame on YOU for letting yourself, your city and your county get scammed out of your hard earned money!
Treece recommended that the fee be imposed to recoup bondholders who purchased $12,340,000 in bonds issued by the solid waste district in October 2005 to finance the purchase of the North Arkansas Board of Regional Sanitation (NABORS) Landfill in Baxter County. The fee, which is likely to continue for 30 years or more, also is intended to repay up to $16.5 million that the Arkansas Department of Environmental Quality (ADEQ) is expected to spend cleaning up the site of the landfill.
http://eureka.news/more-details-emerge-on-trash-fee/
There are other troublesome players/actors involved, and we'll start with Verkamp because he's been a major player since the inception: This is some of John Paul Verkamp's past questionable work while he was a Representative in the Arkansas House.
+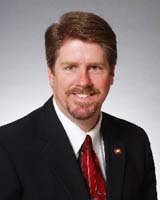 John Paul Verkamp – Attorney for the Ozark Mountain Solid Waste Management District
Former Arkansas State Representative
(2001, 2003, 2005)
Again, we ask: why didn't Mr. Verkamp object to the illegal court order signed by Circuit Judge Tim Fox that CAUSED the unscrupulous trash tax/"service fee" to be added to personal property tax statements in that six-county area? (Baxter, Boone, Carroll, Marion, Newton, Searcy)
Secure Arkansas Note:
What the court order stated is not what Code Ann. § 8-6-714(d) says.
This is the Official Arkansas Code Ann. § 8-6-714(d):
(d) The board may levy a service fee on each residence or business for which the board makes solid waste collection or disposal services available.
(Secure Arkansas Note: For the Board to be able to assess the $18 fee, they MUST make solid waste collection or disposal services available. The COURT did NOT provide any services for this $18 fee, thus the charge should be Null and Void and removed from taxpayers' tax statements immediately!)
During the House of Representative 2005 Session, Verkamp was the Chair of the following committees:
Verkamp also had the following assignments during his 2005 Arkansas House Session:
Here is one incidence in which Verkamp had involvement with the Legislative General Improvement Funds (GIF).  There are eight Economic Development Districts in Arkansas that receive GIF funds from the General Assembly. These GIF funds are to help local government and nonprofit organizations plan develop, promote, and implement economic and community development projects and activities. The GIF money is surplus that has been doled out to legislators who control much of the money and how it is spent in regional planning and development districts, usually at the direction of the state legislators. The GIF funds are open for corruption and should be terminated immediately!
In 2005, when Verkamp was a Arkansas State Representative of District 67, he sponsored House Bill 2350 which became Act 1006 on March 18, 2005. Senator Ed Wilkinson was the co-sponsor of the bill which provided $200,000 to the City of Barling, Arkansas for a civic project and $200,000 to the City of Lavaca, Arkansas for a civic project. These infamous funds came from the Legislative General Improvement Fund (GIF).
The following is an independent audit report done by the Arkansas Legislator. This report shows that the NWAEDD did not know what they were doing, plus a money was lost, stolen or misplaced. All Arkansas Economic Development Districts need to be dismanned
BE SURE to click on the ALA link below!:
An Arkansas Legislative Audit (ALA) produced an Investigative Report (with 38 pages) for the period January 1, 2005 through December 31, 2014 for the Northwest Arkansas Economic Development District (NWAEDD). The Arkansas Legislative Audit was issued in response to a request of the Executive Committee of the Legislative Joint Auding Committee for Arkansas Legislative Audit (ALA) to review selected financial records of the NWAEDD.
Whatever happened in the financial corruption of the following article?  It was currently under review by the 14th Judicial District Prosecutor, David Ethredge to determine if criminal charges should be filed.
Results of the ALA Audit review:
ALA staff review revealed that, from 2005 through 2014, District funds associated with certain programs/funds were managed as a single entity, without regard to legal or contractual restrictions. Without proper authorization, Fiscal Director Davidson made routine transfers between funds to compensate for inadequate cash flow. Specifically, transfers were repeatedly made from multiple programs/funds to the Economic Development Administration Fund to cover payroll expenses.

Furthermore, interfund receivables/payables1 exceeding $1 million that had been recorded between funds by the District were eliminated through an adjusting journal entry on December 31, 2010. The Fiscal Director originally stated to ALA staff that she posted the adjusting journal entry but did not recall why she did so or who authorized the entry. The Fiscal Director later stated the entry was an attempt to "clean up" errors in the interfund receivable/payable accounts that were causing the $1 million balance; however, ALA research revealed the $1 million interfund receivable/payable balances between the programs/funds were materially correct, and some programs/funds had actually "borrowed" that amount from other programs/funds. During ALA interviews with current and former District staff, no one took responsibility for preparing or authorizing the entry.

In addition, District personnel misused restricted federal and state funds, as well as restricted private donations.

Overall, personnel who were part of the District's financial processes did not possess the skills, knowledge, and experience to accurately perform their duties. Additionally, Executive Director Norton and the Board did not provide proper oversight of the District's financial processes and did not establish a "tone at the top" that demonstrated the necessity of fiscal prudence.
From the Baxter Bulletin August 23, 2015
NWAEDD: An agency that was out of control: State audit uncovers financial misdealings, tampering by former Northwest Arkansas Economic Development District executives
A state audit report shows mishandling of funds, tampering with documents and accounting errors, among other problems, at the Northwest Arkansas Economic Development District. It currently is under review by the 14th Judicial District prosecutor to determine if criminal charges should be filed.

"We have been provided a copy of the audit report," Prosecutor David Ethredge told The Bulletin. "We are reviewing that report, and we'll be meeting to determine what direction we'll determine to take, if we will take further action."

Willis was named interim director, then permanent director, after the board asked former NWAEDD director Michael Norton to resign last September.
So what has Prosecutor Ethredge from the 14th Judicial District done about this little money problem? Michael Norton should NOT be getting away without an indictment from the FBI! In our opinion, he appears to be a first class crook. Surely, he won't walk free of charges.
————————————-
Let's not forget Melinda Caldwell, the Executive Director of Ozark Mountain Solid Waste District who is also the owner of Via Recyclables, Inc. Seems like a conflict of interest to us…
And why is she still being retained on the payroll as Executive Director???
District
(*Click link for website)
Counties
Director
Contact
Chairman
Ozark Mountain Solid Waste District
Baxter, Boone, Carroll, Marion, Newton, Searcy
Melinda Caldwell, Executive Director
Melinda Caldwell
Phone: (870) 688-3889
Fax: (877) 636-7015
P O Box 1669
Harrison, AR 72602
Email: 

[email protected]

Judge Mickey Pendegrass
Phone: (870) 449-6231
1 East 7th Street, Suite 303
Mountain Home, AR 72653
Now, there are some current and previous county judges and mayors who need to be investigated more fully because most of them are also board members of the Northwest Arkansas Economic Development District AND the Ozark Mountain Solid Waste District! (We'll address them in a future article, but you can see their names and titles below.)
Ozark Mountain Solid Waste District (OMSWD) 2018 Board Members
OMSWD Is made up of six counties: Baxter, Boone, Carroll, Marion, Newton, and Searcy.
What is in black is the individual position on OMSWD, What is in red is the individual position on the NWEDD board.
County Judges
Baxter County Judge Mickey Pendergrass – Chairman, 

NWAEDD Board Member

Boone County Judge Robert Hathaway, 

NWAEDD Board Member

Carroll County Judge Sam Barr, 

NWAEDD Board Member

Marion County Judge Terry Ott, 

NWAEDD Board Member

Newton County Judge Warren Campbell, 

NWAEDD Board Member

Searcy County Judge Jim Harness, 

NWAEDD Board Member
Mayors
Private Sector
Green Forest Proxy Director Buddy Fry
Northwest Arkansas Economic Development District (NWAEDD) is made up of nine counties: Baxter, Benton, Boone, Carroll, Madison, Marion, Newton, Searcy, and Washington. All of these counties except Benton, Madison, and Washington Counties make up the Ozark Mountain Solid Waste District (OMSWD).
County Judge
Benton County Judge Barry Moehring,  

NWAEDD Board Member

Madison County Judge Frank Weaver,  NWAEDD Board Member – Treasurer
Washington County Judge Joseph Wood, 

 NWAEDD Board Member
Mayor
Benton County
Bella Vista Mayor Peter Christie, 

NWAEDD Board Member

Pea Ridge Mayor Jackie Crabtree, 

NWAEDD Board Member
Madison County
Mr. David Pemberton, Private Sector Representative, 

NWAEDD Board Member
Washington County
Springdale Mayor Doug Spouse, NWAEDD Board Member – Vice Chairman
Mr. Steve Clark, Private Sector Representative, 

NWAEDD Board Member
Remember, the other six county NWAEDD board members are listed above under Ozark Mountain Solid Waste District (shown above the NWAEDD list).
In closing, Secure Arkansas wants to let you know that Extortion in Arkansas, Part 9 will be coming soon.  We will have many more parts to this saga as well, and Secure Arkansas will NOT stop addressing this issue any time soon.  We have other topics in the pipeline as well…
Stay aware, stay involved, and stay vigilant… and remember to stay tuned!
And, as always, FOLLOW THE MONEY!
Remember:  eternal vigilance is the price of liberty.
As always, you can find our email articles posted on our website: SecureArkansas.com.  The Search box is a handy tool.  For more information about a topic (such as FLUORIDE), just type it into the Search box on our website, and click Enter!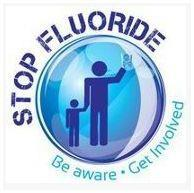 Securing the blessings of liberty,
Secure Arkansas
securetherepublic.com/arkansas
[email protected]
Share This Article