COVID-19 Pre-Filled Syringes with RFID Tracking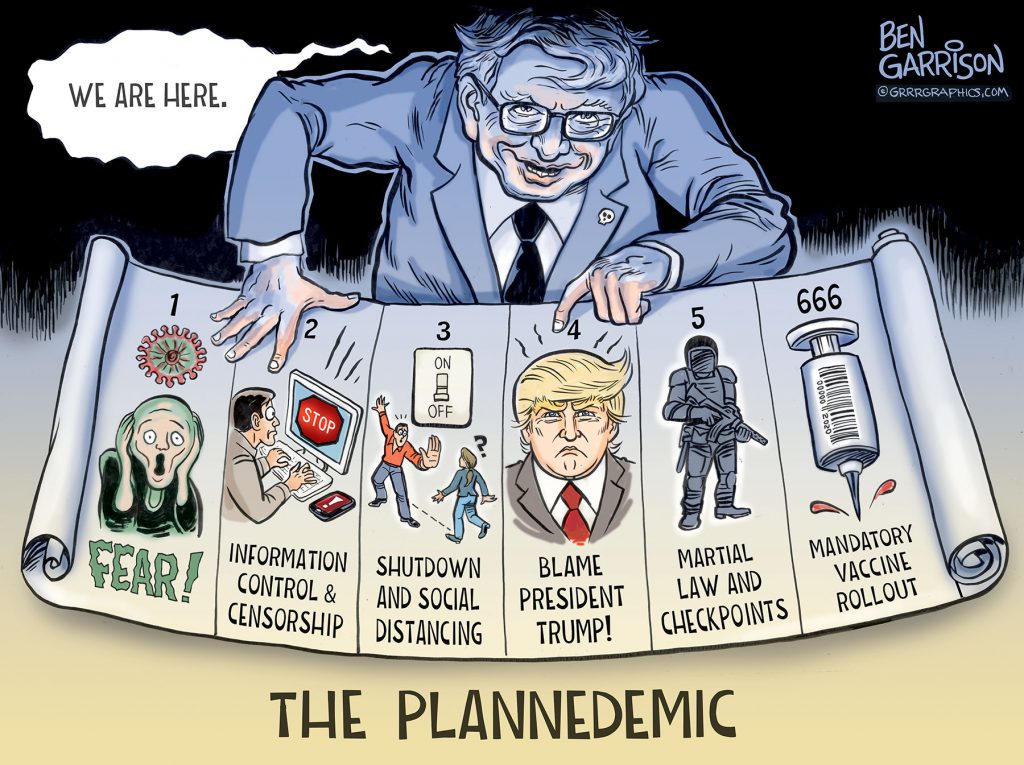 Bill Gates, Dr. Fauci, Dr. Birx, WHO, NIH, NIAID, CDC FDA are pushing their False Vaccine/Lockdown Narrative on Fears and Mandatory Toxic Vaccines 
Their whole story is based on lies from the very beginning…
WAKE UP, America!  Vaccine with Digital Tracking Coming
Say NO to Digital Tracking.
On May 12, 2020, the US Department of "Defense" (DOD) awarded $138 Million for a contract to provide vaccines and has ordered 500 MILLION suspicious pre-filled syringes that Secure Arkansas warned you about in one of our last articles. Here's what's happening in this orchestrated vaccination event: According to the propaganda of "Project Jumpstart" and "RAPID USA," these syringes are, "suitable for combating COVID-19 when a safe and proven vaccine becomes available."  

But they are pre-filled injections that will NOT be safe and effective!
From the DOD press release May 12, 2020:
 'Jumpstart' will enable the manufacture of more than 100 million pre-filled syringes for distribution across the United States by year-end 2020.
RFID tags to enable GPS-based mobile tracking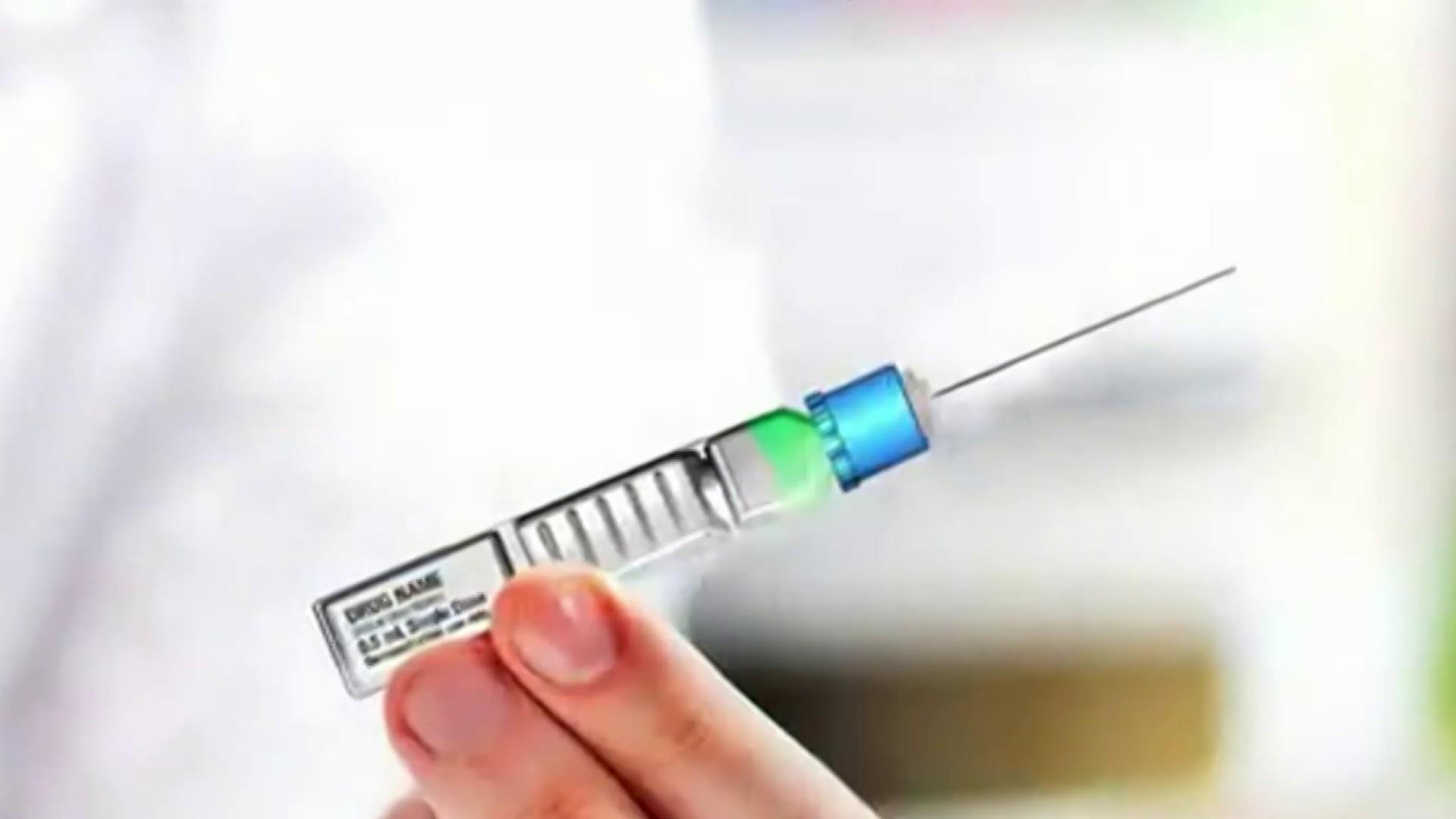 credit 
"The contract also enables ApiJect Systems America to accelerate the launch of RAPID USA manufactured in new and permanent U.S.-based Blow-Fill-Seal (BFS} facilities with the ultimate production goal of over 500 million prefilled syringes (doses) in 2021. This effort will be executed initially in Connecticut, South Carolina, and Illinois, with potential expansion to other U.S.-based locations. RAPID will provide increased lifesaving capability against future national health emergencies THAT REQUIRE POPULATION-SCALE VACCINE ADMINISTRATION ON AN URGENT BASIS."
The World's First BFS Prefilled Syringe (ApiJect Information)
From page 79
The GPS network; widely established radio- frequency ID technology (RFID) and the existing global mobile/ computer network. It will enable ApiJect to capture and instantly generate an automated report with accurate data about every ApiJect injection given in the field to public health officials or organizations such as Gavi. The resulting data can then be distributed to all stakeholders. (The greedy and corrupt stakeholders…another whole story we will examine at another time.)
ApiJect, along with the U.S. Department of Health and Human Services (HHS), is a founding member of the RAPID Consortium.
Mandatory vaccination at gunpoint, or will it be required for you to keep your job, have health insurance, travel, fly in an airplane, enroll your children in school, etc?
"Company says it can help mass produce coronavirus vaccine" — NBC News article
The news media and vaccine manufacturers make this sound good… but it's NOT!
Military mobilization — On May 15, 2020, CBS News reports: Trump says he would mobilize the military to distribute coronavirus vaccine:
 'We're mobilizing our military and other forces but we're mobilizing our military on the basis that we do have a vaccine. You know, it's a massive job to give this vaccine. Our military is now being mobilized so at the end of the year we're going to be able to give it to a lot of people very, very rapidly,' the president said.
We wonder if Trump has been hornswoggled, or is he a willing participant?
Could these types of injections have been planned to be mandated years ago?  If you don't think this Marxist 2020 agenda has been well planned out, premeditated, and choreographed, read these:
What is your level of confidence in what you are told regarding vaccines by your medical doctor, the pharmaceutical industry, the government, and the media?
The link below should answer your unanswered questions.
1200 Studies To Vaccinate or Not To Vaccinate?  (Free downloadable e-book; 559-page PDF)
Thousands of Scientists and Researchers weigh in
Conflicts of interest in the vaccine industry and the CDC, FDA, NIH, NIAID
Vaccine safety testing is far shorter in duration than other FDA approved drugs
 There's an RFID chip attached, dear reader! Unalienable Rights in danger. We've seen collection and storage of our personal biometric data before, including human microchipping… but these pre-filled vaccine syringes have an RFID chip available on each Blow-Fill-Seal (BFS) pre-filled syringe for global data tracking! This will enable real-time remote tracking of injections nationwide with mobile-ready RFID.
Disturbingly, before giving an injection:
the healthcare worker will be able to launch a free mobile app and "tap" the pre-filled syringe on their phone, capturing the Near Field Communication or NFC tag's unique serial number, GPS location and data/time, and …

then the app uploads the data to a government-selected cloud database.

  Aggregated injection data provides health administrators an evolving real-time "injection map."
There you have it: a global system of identification… global governance/control! If you've been in denial of a surveillance state, hopefully, now you can see. Credit and bank cards, government checks, phones, driver's licenses, health records — private information held by governments and corporations.
They have others in the works — The Bill and Melinda Gates Foundation funded pilot study conducted by MIT and Rice University researchers into a potential vaccine-delivery device that could impart an invisible mark that is detectable by a smartphone.
Oh, the global tracking… Kind of like an electronic leash!
Vaccines are not going to keep you safe OR free. Vaccines DO NOT Save Lives; Healthy Immune Systems Do!
Medicine/Vaccines are based around money. It is money-based-medicine masquerading as evidence-based medicine. Designed by the evil masterminds, the vaccine schedule in the U.S. is the most aggressive in the world… but results in some of the most unhealthy children. The CDC operates more like a military organization.
Regarding the recent Coronavirus/COVID-19, have we just witnessed a police state lockdown? Yes! Will we continually be in a state of martial law… a stay-at-home house arrest and isolated social distancing with businesses closed, many forever?!
The hits just keep on coming…
Unbelievable! Trump to name a Vaccine Czar!… a corporate felon to run "Operation Warp Speed".
(Natural News) Trump is about to name a "vaccine czar" to run "Operation Warp Speed," a fast-track scheme to distribute 300 million untested, unsafe vaccines across America before the end of the year. The person being named to the position is a former executive with GlaxoSmithKline, a criminal corporation that admitted to a large-scale felony bribery scheme in its $3 billion settlement with the DOJ. GSK's bribery scheme involved 44,000 doctors and violated the laws of every state in the nation. 
Dangerous legislation — We should also be concerned about the unconstitutional H.R. 6666 "Contact Tracing" that was introduced by Illinois Rep. Bobby Rush called the (TRACE) Act. This bill gives a $100 Million dollar grant to non-government organizations (NGO's) and other organizations to carry out their nefarious actions. H.R. 6666 will authorize the Secretary of Health and Human Services to award grants to eligible entities to conduct diagnostic testing for COVID-19, and related activities such as contact tracing, through mobile health units and, as necessary, at individuals' residences, and for other purposes.
Section 1. Short Title "This Act may be cited as the "COVID-19 Testing, Reaching, And Contacting Everyone (TRACE) Act".

Section 2. COVID-19 Testing and Contact Tracing Using Mobile Health Units  –In General.- The Secretary of Health and Human Services, acting through the Director of the Centers for Disease Control and Prevention, may award grants to eligible entities to conduct diagnostic testing for COVID-19, to trace and monitor the contacts of infected individuals, and to support the quarantine of such contacts, through—-

1. mobile health units; and

2. as necessary, testing individuals and providing individuals with services related to testing and quarantine at their residences.
Who is involved?? The World Health Organization (WHO), the United Nations Offices for Project Services, the Global Fund, Partners in Health (PIH) (already operating this sinister program in Massachusetts), Bill Gates, Rockefellers, George Soros, and other front minions… (Be sure to click here for their Board of Trustees. Chelsea Clinton is on this board.)
Will you fail to see what's coming next? The sycophant globalists that control Fauci and most of the thug medical establishment intend to forcibly vaccinate every American with harmful toxins that destroy physical and mental health, as well as incorporating bio-markers to track us 24/7. Their contempt for humanity and "cull the herd" motive alone should show you their lack of credibility and sheer lack of respect for mankind.
We must all remember, there is a depopulation agenda underfoot! Here's our previous article about the cesspool of corruption that shows how untrustworthy the players are in this takedown of America. If we ALL do not stand up very quickly, our children and grandchildren will be in great jeopardy. Many still think that coronavirus vaccines are the answer, but they're not. When the government agents go from house-to-house with their so-called mandatory vaccines, another (un)civil war will begin, and the weaker will be eradicated from history. Gone with the wind!
ACTION ITEM:
Be sure to help contact our U.S. Senators and Representatives for Arkansas about this!  Click here to find their Arkansas contact info (It's a PDF list.)
Tell your Senators and Representatives you want them to:
VOTE NO on H.R. 6666.
And also — remove the lockdown restrictions NOW. 
End "Gain-of-Function" funding and research.
Ban all forms of human microchipping. 
For those of you in OTHER STATES:
Let them hear from YOU!
Remember: eternal vigilance is the price of liberty.
As always, you can find our email articles posted on our website: SecureArkansas.com.  The Search box is a handy tool.
For more information about a topic, just type it into the Search box on our website, and click Enter!
Securing the blessings of liberty,
Secure Arkansas
securetherepublic.com/arkansas
[email protected]
Share This Article