Vaccines… and Blind Belief in Authority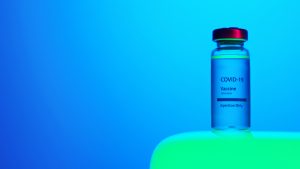 Here is the latest update concerning the covid vaccinations… or what we call "the jab".
Did you know that all COVID Vaccines are NOT the same? Each COVID vaccine batch has a different relative toxicity level. If you received the jab, you may want to go to How Bad Is My Batch in order to:
Checkout your batch code (lot number) below
Employers: Why would you want to expose your employees to possible harm, injury, or death?
And what about the death rate??  Life Insurance companies sound ALARM over nearly 100,000 excess deaths PER MONTH in America–
(Natural News) There are nearly 100,000 excess deaths happening per month in the USA right now, according to life insurance companies that are sounding the alarm over what Dr. Robert Malone calls a "mass casualty event" that's unfolding due to covid vaccines.
This is a red alert situation unfolding right in front of us. The human race is being slaughtered through the injection of "clot shots" that are deliberately designed to reduce global population through death and infertility. All the politicians, scientists, regulators and journalists who are in on this are committing genocidal crimes against humanity, and they are even targeting children.
Insurance companies are processing death claims at a record rate! Also, the death rate among working people is up a whopping 40%. Insurance executive says death rates among working-age people up 40 percent. This is NOT just from Covid-19. What is being withheld is the deaths from vaccine injury, and this should play into this number as well. The insurance industry should open their eyes as to what is being perpetrated on the American public.
Big Pharma is by Far the Greatest and Most Evil on the Face of the Earth
Dr. Robert Malone in The New American: "This is the Largest Experiment Performed on Human Beings in the History of the World:"
You may know that Dr. Malone is the original inventor of the mRNA and DNA vaccines.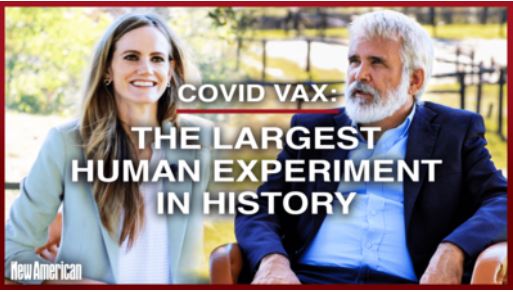 One important thing we all need to keep in mind — Dr. Malone seems to be appalled by his own invention and is working hard to stop future tragedy from the injections.
Here is a long but informative interview with Dr. Robert Malone from January 1, 2022 for those of you interested. (One alarming point Malone made in this interview is that Thomson Reuters is one of the main fact-checkers for Twitter and that they are tied to Pfizer at the board level. They have common corporate ownership.) So, if Reuters bans you from Twitter, it will be because they control the information allowed on Twitter.
Dr. Robert W Malone MD website  — Be sure to check this link out. Dr. Malone's conclusion to why he has changed his world view and thankfully went AGAINST the COVID jab is:
Finally, as unethical mandates for administering experimental vaccines to adults and children began to be pushed by governments, my research into what I believe is authoritarian control by governments that are being manipulated by large corporations (big finance, big pharmaceutical, big media and big technology) influenced my changing world view.
Dr. Malone
But I do believe that the short cuts that the USG have taken in bringing the mRNA and the adenovirus vaccines to market for this pandemic have been detrimental and contrary to globally accepted standards for developing and regulating safe and effective licensed products.
Dr. Malone
I used to believe that the FDA, NIH, and CDC were working for the people, not big pharma. I thought that if we could just re-purpose already known, safe drugs for emerging infectious diseases, we could quickly find ways to reduce the death rate.  I thought that drug and vaccine development were regulated by the Federal government for the common good.  What I have learned over the last two years is that regulatory capture of the federal government has warped and shaped the work of Congress and Federal agencies to such an extent that they no longer represent what is in the best interests of the nation, the world, and humanity.
Dr. Malone:
The mRNA vaccine has been developed into a standard process and deployed worldwide as a technique for suppressing physician dissent – quite literally hunting physicians deemed guilty of thoughtcrimes (such as questioning vaccine safety and effectiveness) or of the "sin" of treating patients with lifesaving drugs in an outpatient setting.
Analysis Overview: COVID-19 Genetic Vaccine Safety in Children by Dr. Malone
The risk of death associated with COVID-19 in healthy children is virtually non-existent
Why are we vaccinating children against COVID-19
There is no data justifying the inoculation for children, much less most people under the age of forty.
It's important that we get accurate information, and there's a problem looming in the so-called trusted media. There's an organization called Trusted News Initiative (TNI), and this is what they say about themselves:
An industry collaboration of major news and tech organizations will work together to rapidly identify and stop the spread of harmful Coronavirus disinformation.
The Trusted News Initiative (TNI) was set up 2019 to protect audiences and users from disinformation, particularly around moments of jeopardy, such as elections.
HOWEVER, please note: What was really done by TNI was to censor all truth connected to Coronavirus, and elections, especially if they went against TNI narrative and their partners. TNI promotes the false narrative for people to GET VACCINATED, when there is a cure for COVID-19  that TNI keeps suppressing. TNI runs false fact checks and hit pieces against anyone that goes against TNI… TNI is actually Global Information Control to suppress the truth and promote the fake news narrative.
The traitorous partners within The Trusted News Initiative (TNI) are:
BBC
Facebook
Google/YouTube
Twitter
Microsoft
AFP
Reuters
European Broadcasting Union (EBU)
Financial Times
The Wall Street Journal
The Hindu
CBC/Radio-Canada
First Draft
Reuters Institute for the Study of Journalism
The Washington Post
What is the Trusted News Initiative (4-minute youtube presentation)
COVID-19 and the Shadowy "Trusted News Initiative"
How it Methodically Censors Top World Public Health Experts Using an Early Warning System
Since early in the COVID-19 pandemic, which according to the World Health Organization kills only 0.23% of those infected[ii], enormous fear and panic have been fueled by the hourly drumbeat of a "one-voice" media of TNI).
An international process of editorial standardization has delivered unprecedented news coverage of the monopolized message: (TNI Message is false)
The pandemic threatens the survival of all humanity (False)
There is no therapy to cure the sick (False – there is a cure)
It is necessary to confine the whole population, and (False)
The delivery will come only from a vaccine.[iii] (False – there is a cure)
Here is actual accurate and useful information:
The Americas Front Line Doctors FLCCC have a number of good protocols for prophylaxis, early treatment and hospitalized patients.
Click here for FLCCC home page The treatments can be assessed by clicking  on PROTOCOLS on the top of the screen. The selections are as follows
Supporting Evidence (7-page document) Be sure to click on this link for the supporting data of the three bullet items below:
Early COVID Treatment works
Vaccinating Children Means Unnecessary Risks
COVID – Recovered Immunity is Durable
Many more people are speaking out and exposing the tragedy of this so-called pandemic, including our nurses.
More hospital nurses blow whistle on "overwhelming" number of heart attacks, blood clots occurring in the fully vaccinated
(Natural News) There is a wave of vaccine-induced illnesses sweeping Southern California hospitals, and a few brave nurses have come forward to talk about it.
Hospitals all around the area are seeing a significant spike in myocarditis, a well-known adverse effect caused by Chinese Flu shots
State Health boards, hospitals, and medical administrators are threatening doctors with loss of their license and hospital privileges if they dare prescribe Hydroxychloroquine and other effective treatments like Ivermectin or Budesonide for Covid-19. Why would a hospital block the use of Ivermectin or Hydroxychloroquine when a patient is inches from death? Even more shocking, why would our government suppress early treatment of Covid?
When we see Big Pharma protocols forced on hospitalized patients and/or their families that are asking for the effective treatments above but denied by hospitals, we should be very concerned because that means that the pharmaceutical companies are dominating health policies, our government agencies, and the people. Big Pharma locked down the WORLD!
Who would be your hospital administrator if you were ever to be hospitalized? You NEED to know the answer to this question. It could save your life! Hospitals, their physicians, and administrators are attacking good doctors that practice there, let alone being incentivized for preventing early treatment for patients. Is this a depopulation agenda? Sadly, YES! There's more to this evil agenda than making money.
You may want to know the names of some hospital administrators in Little Rock, because people flow into the capital city from all areas of the state for health care and other purposes:
(UAMS is affiliated with Arkansas Children's Hospital)
(Senior Leadership can be found here.)
Most administrators seem to get their lead from working with the globalist CDC and NIAID (National Institute of Allergy and Infectious Diseases). The uncaring Minister of Propaganda, Dr. Tony Fauci, schooled in the militant Jesuit Order, has committed crimes against humanity for decades now and has become all-powerful in his role with the National Institutes of Health. It's time that this masochistic man is held accountable.
The hidious "Fauci" Covid vaccine was NOT the answer, dear reader, because it is not safe or effective. Tragically, vaccine injury is everywhere with crippled or dead people left in its destructive path. We must refuse an unconstitutional vaccine mandate! We should not be forced to take an experimental injection. Millions of people have lost their jobs or have had their income severely affected because they refused and resisted the experimental vaccine mandate.
What is the Open Payment Program?
The Physician Payment Sunshine Act was passed in March 2010 as part of the Patient Protection and Affordable Care Act. The purpose of the Sunshine Act is to create greater transparency of the financial relationships among pharmaceutical and medical device manufacturers, physicians and teaching hospitals. It is administered by the Centers for Medicare and Medicaid Services (CMS) under a program called the Open Payments Program. (see Open Payment below)
Here is the Centers' for Medicare and Medicaid Services (CMS) annual report to Congress for 2020. PDF on the Open Payments Program. Also, here's another shot from Open Payments. We wonder how many people were bribed back in 2020…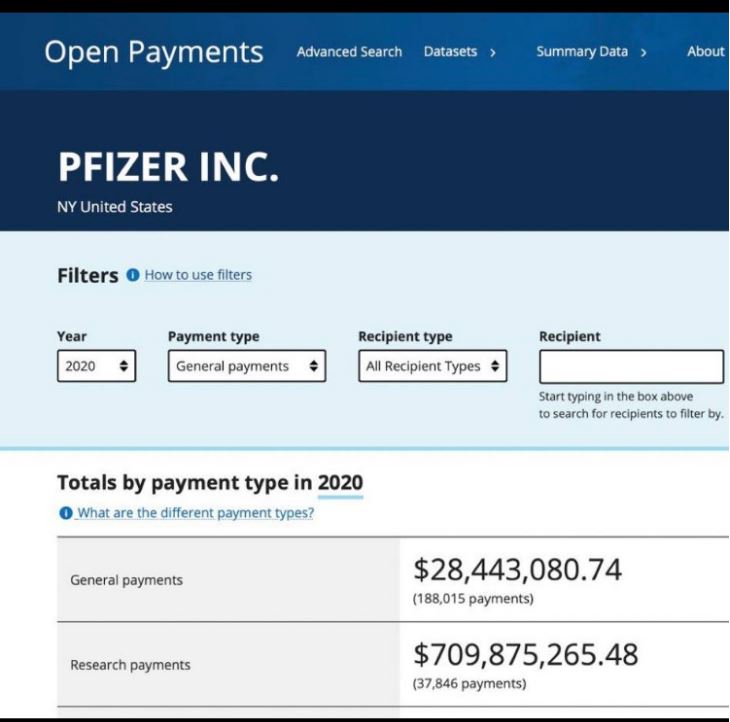 Check out this revealing video on Twitter from Mon, Jan 3, 2022 at 2:36 PM about who is funding our media:
https://twitter.com/_whitneywebb/status/1450464402000556039
FOLLOW THE MONEY!
Moreover, Pfizer sure is raking in the dough… at the expense of our loved ones. And have you seen this about our pilots?! We think part of the reason so many flights are cancelled are because of vacancies from pilot deaths and pilots walking away from their jobs to avoid this deadly vaccine. Many job vacancies won't be totally filled because many people WILL NOT TAKE these toxic vaccines!
US pilot deaths increase by 1,750% after Covid vaccine rollout
Previously healthy U.S. airline pilots are passing away at an unprecedented rate. Pilots are required to be in tip-top physical condition, but in 2021, the entire airline industry conspired against the pilot's individual health and threatened them with termination if they did not partake in the covid-19 vaccine experiment. As a result, over one hundred young pilots have mysteriously passed away in 2021, as countless other pilots suffer silently from adverse events and depleted immune systems.
A total of one hundred eleven pilots died in the first eight months of this year! This is a 1,750% increase from 2020, when the world was supposed to be in the middle of a pandemic. A list of the deceased individuals was published in the AirLine Pilot Association magazine.
So, there were
And in comparison, there were
6 airline pilot deaths in 2020, and
1 airline pilot death in 2019
A surge in pilot deaths is a warning sign to all.
They do not need to be forced to take the Covid vaccine! Of course, there's also legislation supporting this whole vaccine fiasco. Are you aware of what's going on in our nation's Capitol? This is all about vaccine tracking.
H.R. 550, a federal bill passed Nov. 30 by the U.S. House of Representatives, would expand state and local health department vaccine-tracking systems to monitor the vaccination status of American citizens. States would provide the information to the federal government. This Federal Vaccine Database Bill must be stopped because we do NOT want our vaccination status tracked, federal power expanded, or our medical privacy violated.
House Call 388 Bill Number H.R. 550  November 30, 2021 Passed by the House
| | | | |
| --- | --- | --- | --- |
| Party | Yeas | Nays | Present |
| Democratic | 214 | 0 | 0 |
| Republican | 80 | 130 | 0 |
| Independent | 0 | 0 | 0 |
| Total | 294 | 130 | 0 |
HR 550 is now under consideration by the U.S. Senate where, if passed, it could be implemented in under 12 months. H.R. 550 it would lead to a monumental invasion of our rights as American citizens. It would set a dangerous precedent and could lead to more vaccine mandates, and more restrictions of services and healthcare for the unvaccinated.
H.R. 550 Must Be Killed in the U.S. Senate
ACTION ALERT: Protect Americans' Rights to Medical Freedom This link should make it ready easy to contact both of your U.S. Senators and tell them why you oppose H.R. 550. All you have to do is fill in your personal information, select your state, and it will select your two senators. A sample letter is available that can be used with no changes.
Click the link above to contact all of our U.S. Senators because they should be protecting our constitutional rights in Congress, NOT expanding federal overreach. In Arkansas:
Senator John Boozman
Senator Tom Cotton
It is too late for representatives. They voted November 30, 2021. Representative Rick Crawford is the only Arkansas Congressman that voted correctly and for the people.
District 1 – Representative Rick Crawford Voted No on HR 550 (Thank you, Rep. Crawford!)
District 2 – Representative French Hill Voted Yea on HR 550
District 3 – Representative Steve Womack Voted Yea on HR 550
District 4 – Representative Bruce Westerman Voted Yea on HR 550
We are very disappointed in the way these 3 representatives (Hill, Womack, and Westerman) voted on this bill. Who were you listening to regarding this vote, to vote this way? This is not how a true public servant leads or legislates.
Candidates running against any of the representatives who voted "Yea" on this nasty bill could use this information against the incumbent in the upcoming 2022 Primary…
If the incumbents do not support the people, they need to be prepared to be replaced by those who WILL!
Lastly, REMEMBER — The Global Covid Summit in North Little Rock is Saturday, January 8, 2022. See more info here. Seats may fill up fast, so make your reservation quickly!
As always, you can find our email articles posted on our website: SecureArkansas.com.  The Search box is a handy tool.
For more information about a topic, just type it into the Search box on our website, and click Enter!
Securing the blessings of liberty,
Secure Arkansas
securetherepublic.com/arkansas
[email protected]
Share This Article