Strange Things Going on in Antarctica… and more updates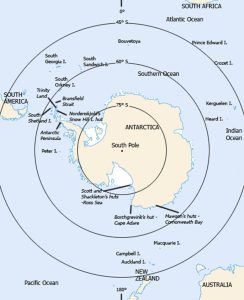 Secure Arkansas would like to lay out for you the evil that we see occurring around the world in this critical time for humanity. It's important that we are aware of what's happening. Above all, our hope is in Yeshua.
Yes, strange things have been happening in Antarctica, a continent always shrouded in mystery. It's a location that draws world leaders. Could this be where men are led astray by demonic entities, as many are saying? We wanted to report on those who have possibly traveled there lately. It's also supposed to be the place that is the end of heaven and earth and a prison for the stars of heaven, as some have quoted from the 1st Book of Enoch chapter 18. (Could it possibly be the fallen angels that transgressed with the daughters of men talked about in Genesis chapter 6? Do they assume many forms?)
It's the coldest desert on earth. What secrets does this place hold? It has been a hub of unexplained and hidden activities and has had powerful alliances since World War II. Its exploration is governed by the International Treaty of 1959, which was renewed in 1991. Here are two more good documents to save:
Hopefully, we will bring you more interesting information about Antarctica in the future because this is only an introduction.
Globalist Klaus Schwab, head of the World Economic Form (WEF), has supposedly just come from a meeting in Antarctica last month in December of 2021 during a solar eclipse. This dangerous man has been promoting "The Great Reset"/tyranny which would include many evil schemes to unleash upon the earth, and this agenda is following a course of depopulation and economic devastation and is still managing to delude the masses. Yes, the Coronavirus injections are part of the scheme. (The WEF is mostly funded by its 1,000 member companies – typically global enterprises with more than five billion US dollars in turnover.) Mr. Schwab has used the term "Fourth Industrial Revolution".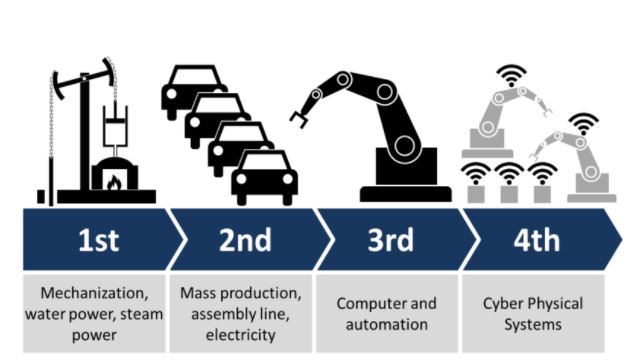 The 4 Industrial Revolutions (by Christoph Roser at AllAboutLean.com)
This older article from the Guardian says a lot. It shows that Davos is run by Klaus Schwab and is all-telling because the 4th Industrial Revolution could be a peril for humanity.
Most of the sinister global players have been in on the deadly vaccine plot for the destruction of humanity. There have been many patents that deal with biological and chemical weapons, which need to be dealt with as violations.
We are in a fight for human souls.
What has been occurring around the South Pole is nothing but sinister. Clearly, we need more answers to the many questions coming in from the public.
Here are some of the villianous attendees that supposedly flew to Antarctica last December that are listed below. They probably were not there to check on the penguin population. Moreover, what is being transitioned? Are we being transitioned to a Central Bank Digital Currency? Is it just about a new online payment system? When the dollar is gone, it will "reset" the entire global economy. Surely, their scheme will fail. We are still trying to investigate what actually occurred there.
Brad Garlinghouse, President of Ripple Labs
Christine Lagarde, President of the European Central Bank
Klaus Schwab, Founder and Executive Chairman for the World Economic Forum (WEF)
David Schwartz, Chief Technical Officer (CTO) of Ripple Labs (Leading a world-class group of engineers, scientists and business executives growing a global network of financial institutions using blockchain-based solutions to remove friction from global payments.)
While exploring information on Antarctica, we found this:
Down in Antarctica, you can see the dark hand of the global elite. Checkout the actual mysterious names of islands:
*Rockefeller Plateau (Notice the "Executive Committee Range")
Note about the Executive Committee Range:  it's a range consisting of five major mountains, volcanic in origin, which trends north-south for 50 miles along the 126th meridian, in Marie Byrd Land. Discovered by the United States Antarctic Service expedition on a flight, Dec. 15, 1940, and named for the Antarctic Service Executive Committee. Individual mountains are named in honor of members of the committee, except for Mount Sidley, the most imposing mountain in the range, which was discovered and named by Rear Admiral Richard E. Byrd in 1934. The entire range was mapped in detail by USGS from surveys and U.S. Navy trimetrogon photography, 1958-60.
This article from Global Research is another excellent piece of information to be able to better understand the condition of things going on in this world.
This MUST-SEE video Towards Digital Tyranny by Peter Koenig includes the globalist Klaus Schwab spouting his propaganda. Their goal is to reconfigure humanity using artificial intelligence. They want transhumans… but our human DNA must NOT be mingled or adulterated.
The people on this planet have suffered so much from the hands of the global elite, and we can plainly see the heavy hand of Communist China pushing for global supremacy.
Our country is sold out, and communism is ever present! An example of corporate communism would be 5G. Could 5G be a malignant military technology? Could it have assault frequencies? The Federal Aviation Administration (F.A.A.) has failed us!  It is being reported that airports are worried about implementing 5G near their locations, saying it could affect the planes and interfere with the instruments. From the NY Times: Airlines Warn of Chaos if AT&T and Verizon Deploy 5G Expanison. AT&T/Verizon is set to launch this malicious technology on Wednesday, January 19, 2022. The 5G electromagnetic waves damage DNA, and it is dangerous.
People are threatened at every turn, and we can no longer trust our government or our public health officials. Our military has been compromised, our politicians have sold their souls, our healthcare system has become menacing, our public education system is pathetic on so many levels, many of our American businesses have been lost due to the lockdowns (a lockdown of healthy people), millions were forced out of their jobs due to the vaccine mandate, and our media will not report on high priority issues. Fox News is the "controlled opposition".  Unfortunately, the media is so controlled that we cannot get true news because all of the mainstream media is owned by 6 different elitist corporations that are part of the cabal that try to control what we think and believe.
A group of psychopath billionaire globalists including Tony Fauci and Bill Gates influence the media, scientists, physicians, intelligence agencies and governments around the world with their fear-mongering propaganda about Covid-19. The outcome has been racketeering with organized crime because just look at Peter Daszak, President of EcoHealth Alliance. Was he the money laundering agent for Fauci's coronavirus gain-of-function research? Our country had a moratorium on that kind of research in 2014, but it got moved to China. Peter Dazak said that, we need the media to create the hype.
Let alone prices rising due to inflation designed by the same old pied piper players! Sorrowfully, most of the mainstream churches have failed the faithful, too. Many have been neutered by their 501c3 status. But let's look at how tyrannical our healthcare system has become. Sooner or later, they can get to us regarding our health. We have become human lab rats. There has been no room for debate because it has been silenced or covered up.
This article shows some dark history of how gruesome the government has been to unsuspecting animals and humans alike with their horrifying secret experiments and testing. Here's a shocking snippet:
Back in 2017, FEMA "inadvertently" exposed nearly 10,000 firefighters, paramedics and other responders to a deadly form of ricin during simulated bioterrorism response sessions. In 2015, it was discovered that an Army lab had been "mistakenly" shipping deadly anthrax to labs and defense contractors for a decade.
Yes, we've been sprayed with chemicals, injected with infectious diseases, and had our water poisoned with fluoridation. (Fluoride is a carcinogen, mutagen, and enzyme inhibitor). Also, we have been exposed to many airborne chemicals.
The Minister of Propaganda, Anthony Fauci, has a long dirty laundry list of atrocities committed on the world population. He has conducted a war on humanity. Remember, the Jesuit Fauci promoted AZT in the 1980's which ended up killing thousands of people. Be sure to order the book, The Real Tony Fauci by Robert F. Kennedy, Jr. Here's a quick snippet:
As director of the National Institute of Allergy and Infectious Diseases (NIAID), Dr. Anthony Fauci dispenses $6.1 billion in annual taxpayer-provided funding for scientific research, allowing him to dictate the subject, content, and outcome of scientific health research across the globe. Fauci uses the financial clout at his disposal to wield extraordinary influence over hospitals, universities, journals, and thousands of influential doctors and scientists—whose careers and institutions he has the power to ruin, advance, or reward.
Shamefully, good treatments for the SARS-COv-2 , such as Ivermectin and Hydroxychloroquine have been suppressed in most states. Doctors that speak out are dealt with ruthlessly. Endless rounds of ineffective booster shots are insanity… but continue to this day. They destroy the immune system. The PCR tests are unreliable with false readings. And sadly, were the PCR tests an actual DNA study? Was our DNA sent to Communist China? See this video on export control done through gene sequencing. Our American genetic information is going to China, dear reader! Representative Jim Jordan says this is a major concern because of genetic weapons… a newly created pathogen could target a race.
The Code of Federal Regulations Title 21, section 50 says that no one can be forced or coerced into a clinical trial of an experimental medical product, even if it's a pandemic countermeasure. From what we understand, the clinical trial does not end until 2023!
There really is no such thing as an approved or even authorized use of a Covid vaccine that can be forced or compelled on our population.
Japan has had sense enough to warn their people about the serious side effects that are linked to COVID-19 injections. They have protected their people with informed consent and they have the medical freedom to choose. No discrimination against those that are unvaccinated. Also, they are monitoring and reporting all side effects. The United States is using a totalitarian approach to control us. For many of us, we either take the jab or we don't work. Many of our good doctors that have tried to warn of the side effects here could lose their licenses.
Funny how they jumped over the animal trials. They wanted to inject this nasty pathogen into as many people as they could, as fast as they could. Can you see that there would absolutely be a fatality increase because of this rough-shod way the injections were conducted? Also, the morbidity rate is skyrocketing.
The criminal CDC has quietly admitted that the vaccines cause Myocarditis.
Maybe we should not claim that we are pro-life and then go along with this deadly vaccine agenda.
Things were being set up to be played out as far back as early 2000. Thousands of patents were filed on the genome, vaccines, and detection of coronavirus. Looks like they filed patents that they were intending to be commercialized. Remember, Pfizer filed the first S1 spike protein vaccine patent on coronavirus in 1990. This was NOT any "novel" virus. We have been lied to. Billions of dollars have been made. The vaccine technology has proven to be treacherous and unsafe.  The World Health Organization (WHO), a branch of the untrusted United Nations (UN) reported that 5 large multinational corporations had 80% of the Covid-19 vaccine global sales.
On January 14, 2022, The Megan Kelley Show had an informative report on the origins of Covid-19 and the truth about Fauci and Collins trying to suppress the Covid lab leak theory. Fauci has had hundreds of billions of dollars run through his grubby hands, and he has run a failed program for 40 years. Fauci's National Institute of Allergy and Infectious Diseases (NIAID) acts more like a money laundering agency than a credible health professional. Under his diabolical watch allergies and infectious diseases have increased at least 60 times. What does that tell us? The American people are not safe as long as he continues.
Here's some information from the good Dr. Mercola's website and the interview with Dr. Zelenko video. Dr. Zelenko has been diligent to keep as many people informed about what happened during this Covid outbreak that he says was a bioweapon.
Antidotes to the Bioweapon Were Developed Beforehand 
Zelenko goes on to recount a relatively recent realization. Back in March 2020, he saw a MedCram video, episode 34,1 in which Dr. Roger Seheult explained some of the principles that he then ended up building his COVID protocol on. Seheult specifically quoted a paper that explained the functioning of zinc ionophores.
That mechanism is what Zelenko relied upon when developing his own protocol. However, he didn't realize until December 2021 that the author of that central paper was Dr. Ralph Baric. Why does that matter? Zelenko explains:
"In 1999, Ralph Baric, funded by the U.S. government, at the University of North Carolina at Chapel Hill, figured out how to take an animal virus and have it be able to infect other species, different animals, in other words, cross-species infection.

In 2015, the same Dr. Ralph Baric, and Dr. Zhengli [at the Wuhan Institute of Virology in China], funded by the National Institutes of Health, figured out how to make a corona bat virus infect human beings, and augmented its lethality to human lives. That was in 2015. But in 2010, Baric published that paper that I'm referring to.

So, the development of the weapon happened in stages, but before it was unleashed onto the human population, or the development of it being able to infect human beings, an antidote was made. Research paid for by the government was published.

The same people that made the bomb, let's say, also created the antidote to diffuse the bomb. And then, when the pandemic arrived, doctors like myself, out of necessity, came up with creative solutions, based — in my case, unknowingly — on this work. And immediately, that information was marginalized and suppressed, and doctors were deplatformed for advocating for it.

So, the government who made the bomb also knew about the solution. And the reason why is they didn't want to die. The stakeholders here don't want their families to die. But for you and for me, they have a different agenda. So, they had that information.

I have knowledge that the Google executives are all taking hydroxychloroquine and ivermectin for prophylaxis, as is half of Congress. And so, the people that have orchestrated this knew the answer, and use it for themselves. Even doctors know the answer for themselves.

They prescribe [these drugs] for themselves, or they call me. But when patients come, they say there's no treatment, go home, take Tylenol. So, this is mass murder."
Here is one last statement from Dr. Zelenko in the above interview with Dr. Mercola:
"The Covid shot is 100 times more lethal to children than Covid."
After all the chaos, we are seeing the disturbed Biden Administration currently trying to get billions from Congress to develop more vaccines for pandemics that do not exist and that are on the taxpayers dime. See, the vaccines were invented BEFORE the so-called pandemic existed. So, that means that the virus was created for the vaccines to be used. Vaccines first…then the virus. Secure Arkansas truly believes that our own government was in on the creation of the Covid bioweapon.
It's important to remember that the first SARS outbreak was also in 2002-2003 in China.
Secure Arkansas wanted to bring the Artificial Intelligence (AI) aspect into all this because it is a technology for an automatic monitoring system to track people/patients remotely. Example: AI can keep track of the persons who came in close contact with the infected person and the data available can be used to quarantine the suspected contaminants.   It also includes contact tracing, prediction, and possible drug development. They say it will reduce the workload of the medical industry. Now we are seeing an AI type experiment on innocent people.
Artificial Intelligence poses a threat to all of us. Some of them are more than likely weaponized. We need to be aware of AI movements that have travelled through a bio-digital network that connects with the internet and the Human-Bio-Digital Network.
Several years back there were autonomous artificial intelligence modules that were loosed on the world wide web to make it smarter and learn all there is to know. It was to use all the spare processing power for its knowledge on your computers, your cell phones, and your smart devices. This silent invasion has already happened and is already a threat. Why? Pandora's Box has already been opened, and by definition, artificial intelligence does whatever it wants, and chances are, it won't delete itself.  As long as we have the internet that was invented by CERN up and running, we have a problem. It will forever make itself smarter than man. It grows itself and writes its own code as it is constantly expanding.
However, you may need an example. Say that an AI was assigned a mission for the IRS. AI will execute that mission with its own intelligence. So, if the IRS employs several thousand collection agents, the self-replicating AI program could easily become millions of virtual IRS collection agents. Human agents would no longer be needed. This monster could be used in any government agency to pursue you for licenses, fees, fines, permits, and penalties, etc. You would be notified by email or phone. It can access all private information.  We cannot even imagine the intellectual power AI has and it will become whatever it wants to become. Think about it:  every word written, including the Library of Congress. It doesn't just collect and store your information. It will pass your information along, too, but more chilling, it will analogize it. Talking about surveillance!  A mass data base with higher learning. There is one thing we do know — that there is a lack of accountability.
Watch here: the 2 robots (AI) debate each other as more evil unfolds right before our eyes as it can mimic human ways. AI can intelligently talk to you in text or voice… just like Alexa does in your home. There is nothing AI cannot penetrate in our digitally connected world.
Elon Musk, another global player, produced this video that is supposed to be warning us about Artificial Intelligence (AI).
Ray Kurzwell wants to take us to the next level and use mechanisms like chips, optics, or bionics to implant in our bodies or our brain. The transhumanist says the next level will be called the singularity. Is this the "Brave New World" that Aldous Huxley wrote about in 1932?
Patrick Woods says that the dark horse of the New World Order is not Communism, Socialism, or Fascism. It is Technocracy. Secure Arkansas recommends his book, "Technocracy Rising". It's imperative that we understand globalization.
Concerning more Corona issues happening…
So much is taking place that it is hard to keep up these days. We have known for quite sometime now that the jab is not safe or effective, yet the charade continues.
Supreme Court split decision— Wednesday, January 13, 2022 the Supreme Court halted Biden's reckless employer vaccine mandate, but left the Centers' for Medicare and Medicaid Services (CMS) asinine vaccine mandate intact. Looks like our judicial system has put Big Pharma in charge. The federal government is violating the False Claims Act by telling you the Covid shots are safe and effective. We know that it will take years to complete this study.
Just like the Association of American Physicians and Surgeons (AAPS) wrote in their last article, we are still stuck with test, jab, boost, repeat! They also stated over a year ago that, "We may be having an epidemic of false positive PCR tests."
Here's one of the AAPS snippets from January 13, 2022:
The joint decisions make no mention anywhere of the VAERS data of a million adverse effects reported after receiving the Covid vaccine, despite how our general counsel emphasized that in our amicus brief. Nor is there any mention of how the vaccine is reportedly ineffective against reducing infections from the Omicron variant, as published in the Wall Street Journal earlier this week.
The vaccines released by Pfizer, Moderna and Johnson & Johnson will have long term consequences on our victimized population. Using mRNA vaccines, blood clots are inevitable. The injections affect your body at the cellular level. Grievously, the fallout from the poisonous vaccines has just begun. Our good doctors and scientists will be left to  try to cleanup the mess.
Also, here is another great article released from Global Research about vaccines that are designed to kill. Below are a couple of snippets:
After hearing the witness statements to the German Corona Investigative Committee by former vice president of Pfizer Dr Mike Yeadon who has been a scientist for 36 years, lawyers with Reiner Füllmich draw the same conclusion: The injections normally called Corona vaccines are designed to experiment on the human race and to find out what dosage of a yet unknown toxin is needed in order to kill people.

The mortality rate linked to the vaccines, according to Yeadon, is traceable in terms of lot numbers of the different batches, as some batches appear to be more lethal than others. When taking a look at the evidence available, the main goal with the injections all over the world is global depopulation, according to the lawyers involved. Dr Füllmich told Perspektiv that the lawyers preparing an international law suit were no longer in doubt: Poisoning and mass murder through so called Corona vaccines is intentionally being perpetrated on the peoples of the world.
The revealing questions put forth in the article above are excellent and deserve to be read by all, so take the time to click on the article above.
Censorship must be stopped! The continuing of the malevolent cancel culture must be ended immediately because it is totalitarianism. AT&T owns Direct TV, and they are dropping One American News (OAN) in April. OAN is some of the best news out there. Corporatist leftist media should be boycotted. Be sure to subscribe to get OAN because it is streaming. It is only $4.99 per month.
In closing, a large asteroid will be flying past Earth on Tuesday, January 18, 2022. It will not hit us, but it will be bright enough to view with a small telescope. Its orbit will intersect with our Earth's orbit. This could be a prophetic sign as to the evil that is being exposed here on earth. Surely you can hear the blood of many victims crying out, "How long, oh Lord?"
As always, you can find our email articles posted on our website: SecureArkansas.com.  The Search box is a handy tool.
For more information about a topic, just type it into the Search box on our website, and click Enter!
Securing the blessings of liberty,
Secure Arkansas
securetherepublic.com/arkansas
[email protected]
Share This Article