Sen. Jeremy Hutchinson Indicted; Rep. Bob Ballinger, Possible Conflict of Interest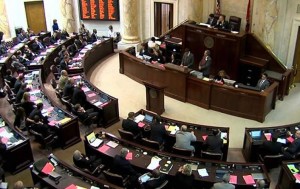 Another Arkansas Legislator has been indicted!
There should be more indictments pending…
On August 30, 2018, the Federal Grand Jury indicted Arkansas State Senator Jeremy Hutchinson, (Governor Asa Hutchinson's nephew and son of former U.S. Senator Tim Hutchinson), on 12 counts of wire and tax fraud charges. Senator Hutchinson had allegedly devised a scheme to steal thousands of dollars in campaign contributions and divert them to his own personal account. He also falsified his state campaign finance reports and tax filings as part of the scheme.
Click here for a copy of Arkansas State Senator Jeremy Hutchinson's indictment.
FOX16 Update: Indicted AR State Senator Senator Jeremy Hutchinson Resigns on Friday, August 31, 2018
Again, we must call the behavior of our elected officials into question: what has happened to the honor and integrity of these people?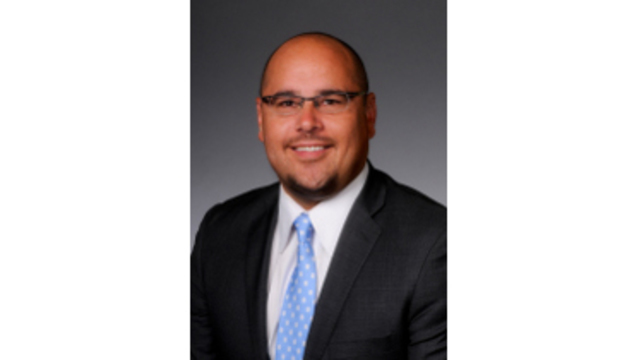 Senator Jeremy Hutchinson
credit
Hutchinson is a very powerful player in state government! Senator Jeremy Hutchinson (Senate District 33) was Chair of Joint Budget Committee – Claims, Chair of the Senate Judiciary Committee, and served on many other committees, as you can see below:
Joint Budget Committee – Claims (State Sen. Jeremy Hutchinson was Chair over this committee, and the Chair over the committee CONTROLS that committee):
The Claims Review Committee presides over all claims against the state over which the Arkansas State Claims Commission has jurisdiction; including monetary awards for damage/injury exceeding $15,000 and claim decisions rendered by the State Claims Commission appealed by either or both parties. The committee reviews each claim and determines whether the claim shall be Approved, Reversed, Amended, Remanded for Further Review, or Remanded for a Hearing. The disposition of each claim is reported to the Arkansas Legislative Council or Joint Budget Committee. Those claims approved for payment (in excess of $15,000) are referred to the Joint Budget Committee to be included in a special claims bill for presentation to the General Assembly for subsequent approval and payment.
Judiciary Committee – Senate (State Sen. Jeremy Hutchinson was Chair of this committee, too, and he controlled that committee as well):
This committee reviews matters pertaining to state and local courts, court clerks, stenographers, other employees of the courts, civil and criminal procedures, probate matters, civil and criminal laws, and similar matters. (A.C.A. 10-3-203)
What happened to Arkansas State Senator Jeremy Hutchinson is not a remote instance. This is a common practice among many of the lawmakers. Shockingly, since last year, Arkansans have seen 6 legislators, past or present, Democrat or Republican, plead guilty or be convicted of public corruption! Yes, public trust is at an all time low here in this state. There has been a litany of people involved in this criminal scheme. Lobbyists, state employees, judge(s), and past and present legislators have been exposed. Unfortunately, lobbyists are buying our government right out from under us!
An example of one of the reports in which under-reporting is taking place is in the area of the elected official's Statement of Financial Interest. This essential report is required to be filed by everyone holding political office. There has been no real transparency by our elected officials, and they are NOT being held accountable in this area. Why? This so-called under-reporting has created a chaotic breeding ground for public corruption, and it undermines our public trust.
There are 13 parts in the Statement of Financial Interest report, and they are as follows:
Section 1 – Name and Address
Section 2 – Reason For Filing
Section 3 -Source of Income
Section 4 – Business or Holdings
Section 5 – Office or Directorship
Section 6 – Creditors
Section 7 – Past-Due Amounts Owed to Government
Section 8 – Guarantor or Co-Makers
Section 9 – Gifts
Section 10 – Awards
Section 11 – NonGovernmental Source of Payments
Section 12 – Direct Regulations of Business
Section 13 – Sales to Governmental Body
Section 14 – Signature
Remember that Rep. Robert Ballinger is one of 10 current and former legislators who directed public General Improvement Fund (GIF) funds to Ecclesia College in Springdale, Arkansas, during the period that ended up being subject to an FBI probe related to a kickback scheme. Do you think the Rep. Ballinger is involved, too?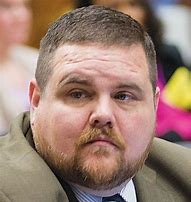 Ark. State Representative Robert ("Bob") Ballinger
credit
Once again, we question the current suspicious report entered by Rep. Bob Ballinger from Berryville…
The omissions of Representative Robert Ballinger's Satement of Financial Interest filed with the Arkansas Secretary of State May 26, 2017 are as follows:
Section 3 All the sources of income are not included by Rep. Ballinger or his wife Jessica.
Income received as an Arkansas Representative not reported
Income that Ballinger's wife Jessica received not reported
Investments not listed
Note:  At the time that Bob Ballinger was a representative, he did not list his attorney work for Ecclesia College.  Ballinger also worked on SB373 at the time that would have prevented disclosure via an FOIA by the Ecclesia College on the work product of Ballinger and the Story Law Firm concerning the GIF money received by the college.
Section 4 All Business or Holdings greater than $1,000 omitted completely.
Every business that Rep. Ballinger and his wife Jessica are involved in are not being reported
All Investments of Rep. Ballinger and his wife Jessica are not being reported.
Section 5 Office or Directorship – Nothing was reported by Rep Ballinger or his wife, Jessica, that is subject to jurisdiction of a regulatory agency of Arkansas or of any of its political subdivisions.
All Office or directorship held by Rep. Ballinger not reported
All Offices and directorships held by Rep. Ballinger's wife Jessica not reported
Section 6 Creditors – Nothing was reported by Rep. Ballinger or his wife, Jessica
Representative Bob Ballinger has 7 separate corporate filings with the Arkansas Secretary of State, and those filings are as follows:
Could any of the above entities be used for money laundering?
The following is a post from Arkansas Times:
Rep. Bob Ballinger faces home foreclosure for 5th time
Posted By David Ramsey on Thu, Jul 21, 2016
Rep. Bob Ballinger's (R-Hindsville) Hindsville home is again facing foreclosure, according to documents filed in the Madison County Circuit Clerk's Office.

According to a Notice of Default and Intention to sell filed by JPMorgan Chase Bank, the house, located at 1757 Madison 7150, is scheduled for auction at noon on Sept. 21 at the Madison County Courthouse. The filing, which was made last Wednesday, is the fifth foreclosure Ballinger has been faced with on the property since July 2011, according to circuit court records. 
Dear reader, this attorney and representative is handling our Arkansas state funds, but he isn't responsible with his OWN financial data or personal property?!
Click here for the Real Tax Records of Rep. Robert Ballinger and his wife Jessica in Carroll County.
Recently, Ballinger won the Republican Primary against Senator Brian King, and unless and until something happens, the public will have this ruthless and shady lawmaker to deal with during this next 2019 legislative session.
Arkansans should scrutinize Rep. Ballinger's political relationships and follow the money! To which upcoming Senate committees will he be appointed? Secure Arkansas feels that every bill he carries should be brought into question. It is our duty, responsibility, and obligation as concerned, involved residents and voters to hold our elected officials accountable for their actions. Without proper transparency, we cannot presume Rep. Bob Ballinger (attorney affiliated with the Story Law Firm) to be innocent of kickbacks, fraud, or money laundering schemes. No wonder he worked this last legislative session to block the Freedom Of Information Act (FOIA) process and to exempt records from public disclosure. Ballinger did NOT want governmental transparency!… especially when it came to directing state money to Ecclesia College.
You know the saying: people who have nothing to hide, hide nothing.
Rep Ballinger's Conflicts make him the wrong messenger for FOIA exemption. He represented Ecclesia College as a member of the Story Law Firm when he was an Arkansas State Representative. At the same time, Ballinger was spearheading SB373 in an effort to avoid disclosure of documents under an FOIA request.
Ballinger is another very powerful player in state government! Below is the list of committees Rep. Bob Ballinger is currently serving on now:
Chair:  STATE AGENCIES & GOVT'L AFFAIRS- HOUSE
Co-Chair:  ALC-LITIGATION REPORTS OVERSIGHT SUBCOMMITTEE
Vice-Chair:  ALC-CHARITABLE,PENAL AND CORRECTIONAL INSTITUTIONS
ARKANSAS LEGISLATIVE COUNCIL (ALC)
JUDICIARY- HOUSE COURTS & CIVIL LAW SUBCOMMITTEE
ex officio: STATE AGENCIES & GOVT'L AFFAIRS- HOUSE ELECTIONS SUBCOMMITTEE
ex officio: STATE AGENCIES & GOVT'L AFFAIRS- HOUSE STATE AGENCIES & REORGAN. SUBCOM
ex officio: STATE AGENCIES & GOVT'L AFFAIRS- HOUSE CONSTITUTIONAL ISSUES SUBCOMMITTEE
Alternate: LEGISLATIVE JOINT AUDITING
State Agencies and Governmental Affairs – House (Rep. Bob Ballinger is currently the Chair of this House committee and tried to control legislation going in and out):
This committee reviews matters pertaining to state government and state agencies, except where the subject matter relates more appropriately to another committee, proposed amendments to the Constitution of the State of Arkansas or the federal government, election laws and procedures, federal and interstate relations, similar legislation, and resolutions germane to the subject matter of the committee. (House Rules 62.10) (A.C.A. 10-3-203)
In closing, you can see that these two legislators, Hutchinson and Ballinger, and the committees they have chaired and on which they've served in our state government have affected a broad span of key legislation and laws in our state through the years. Both have ties with the American Legislative Exchange Council (ALEC) that ghost writes legislation across the country. Hutchinson served on ALEC's Civil Justice Committee. Ballinger has ties with ALEC, too! This shadow-type government sabotages and corrupts our constitutional form of government.
Looks like they could be easily motivated to take actions in the legislature that could help their paying clients who have hired them as their private attorneys and financial advisors, etc. Many negative incentives are definitely there, folks! And so are the bribes and gifts which can end up leading to criminal behavior that undermine our public trust.
Yes, public officials carry the power to rig the system in their favor.
Stay tuned for information on the ongoing investigations…
Stay aware, stay involved, and stay vigilant.
And, as always, FOLLOW THE MONEY!
Remember:  eternal vigilance is the price of liberty.
As always, you can find our email articles posted on our website: SecureArkansas.com.  The Search box is a handy tool.  For more information about a topic (such as FLUORIDE), just type it into the Search box on our website, and click Enter!
Securing the blessings of liberty,
Secure Arkansas
securetherepublic.com/arkansas
[email protected]
Share This Article